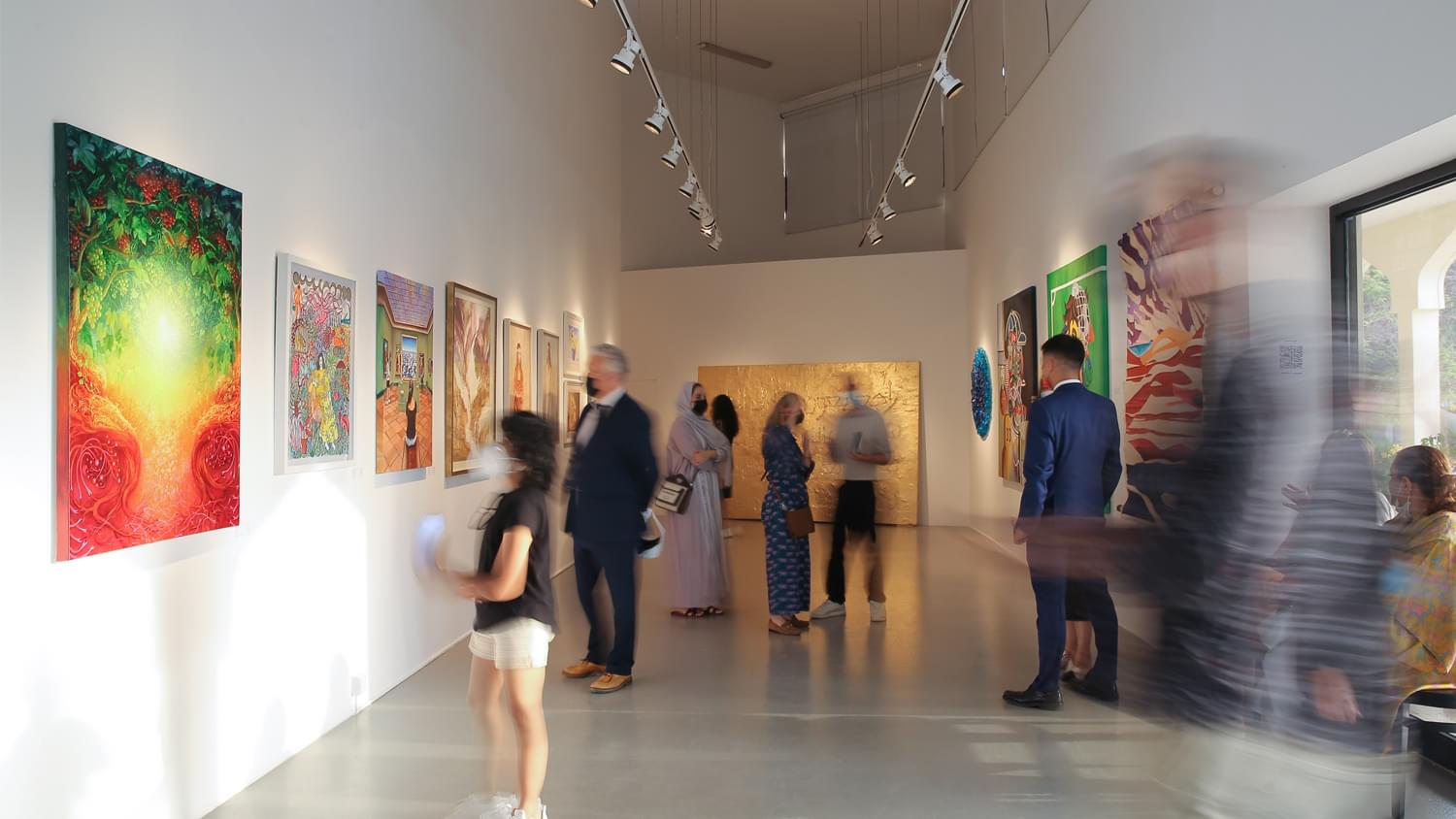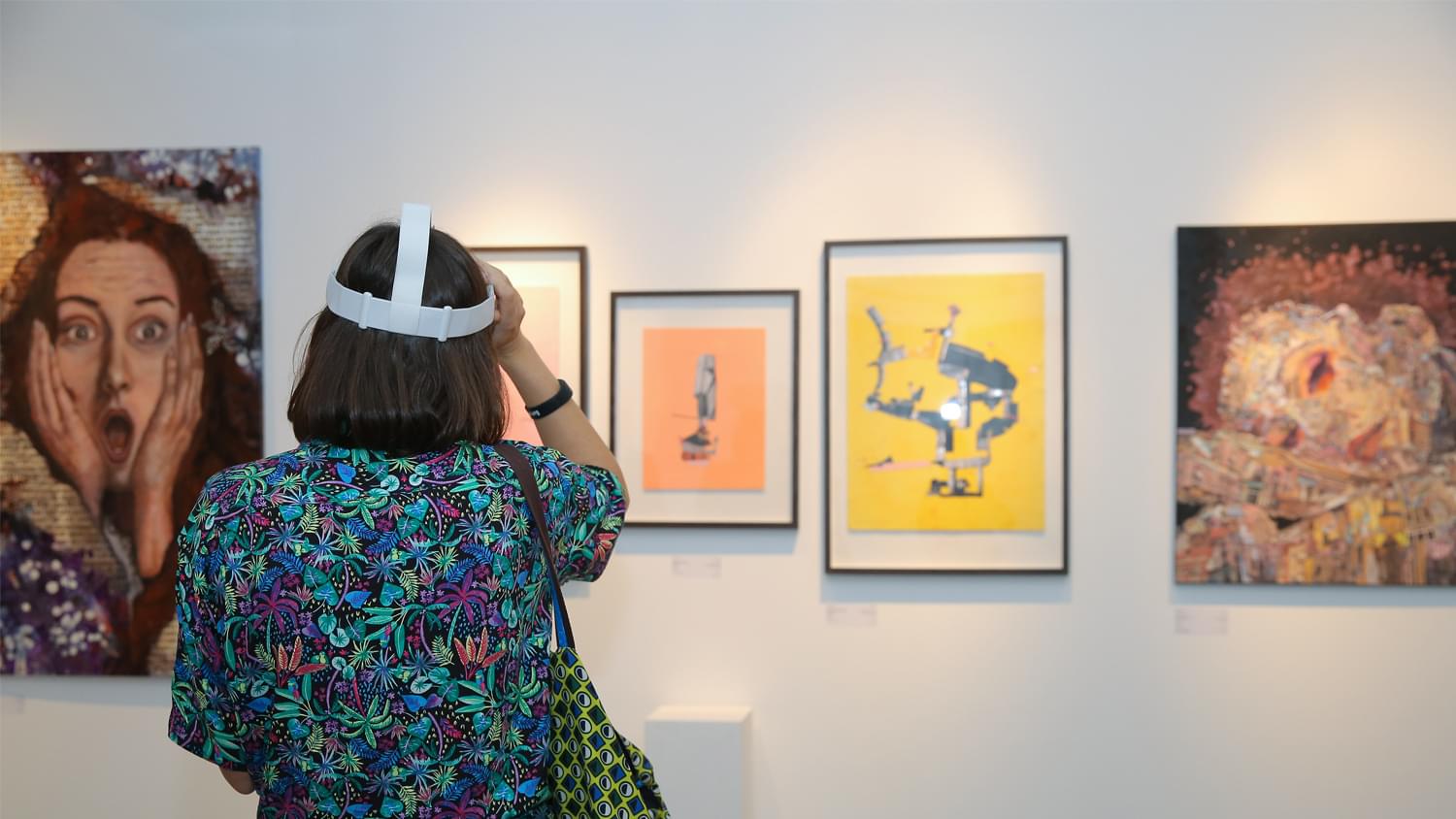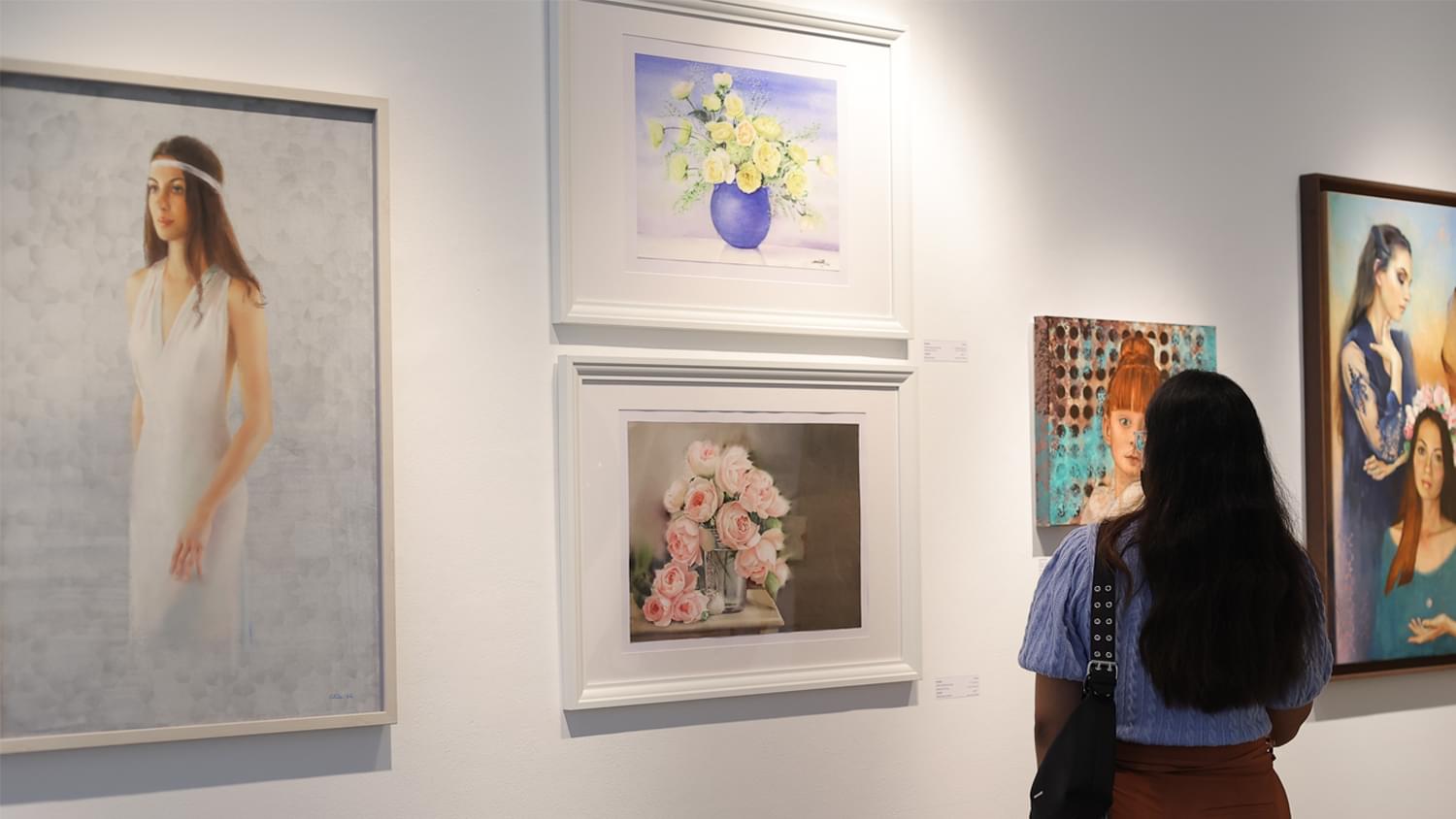 The 12th edition of Made in Tashkeel celebrates the creative community's skill and expertise to make, create and explore. Featuring myriad mediums and multiple narratives, the diverse range of art and design works hail from Tashkeel's many members, artist-in-residents, workshop instructors and participants as well as recent exhibitors and clients of our fine art printing and laser-cutting services. Presenting over 90 pieces by 42 artists from 22 countries, this exhibition is a snapshot of the depth and diversity of artistic practice happening right now in the UAE.
Exhibiting artists: Alonsa Guevara; Altamash Urooj; Amna Ilyas; Anja Bamberg; Areen Hassan; Aya Afaneh; Badr Abbas; CharLes; Chie Nakano; Debjani Bhardwaj; Gomathi Sivasubramanian; Hadil Moufti; Huma Shoaib; Ibraheem Khamayseh; Imran Ali Khan; James Razko; Jehan Ali; Ji-Hye Kim; Karam Hoar; Khawla Al Balooshi ; Lia Staehlin; Liudmila Panenkova; Magda Malkoun; Morvarid Mohammad; Nabih JamalEldine; Nada Jahed; Natalya Konforti; Nidanin Woodwork; Richard Crooks; Rima Moukahal; Riya Kulkarni; Sahar Bonyanpour; Shahd Sumairi; Shareefa Al Hashmi; Solimar Miller; Sonu Sultania; Spencer Hogg; Sue Ng; Tilika D'souza; Turkan Umit Sule; Wei Meng; Yousra Wahba

_____________________
Made in Tashkeel 2022: Collector Tours
Free of Charge
Sunday 14 August: 11am-12pm & 12pm-1pm
Sunday 21 August: 4-5pm & 5-6pm
Interested in buying art in the UAE? Get the lowdown on affordable collecting in one of these hourly sessions. Join Tashkeel Deputy Director, Lisa Ball-Lechgar, for an informative tour of Tashkeel's summer show. Gain insight into the stories and subjects of the myriad artworks on display and find out the key factors that can help you make the right acquisition for your home or office.