Hadil Moufti
Born:

1970

Home Country:

Saudi Arabia

Lives and Works:

Dubai

Discipline:

Painting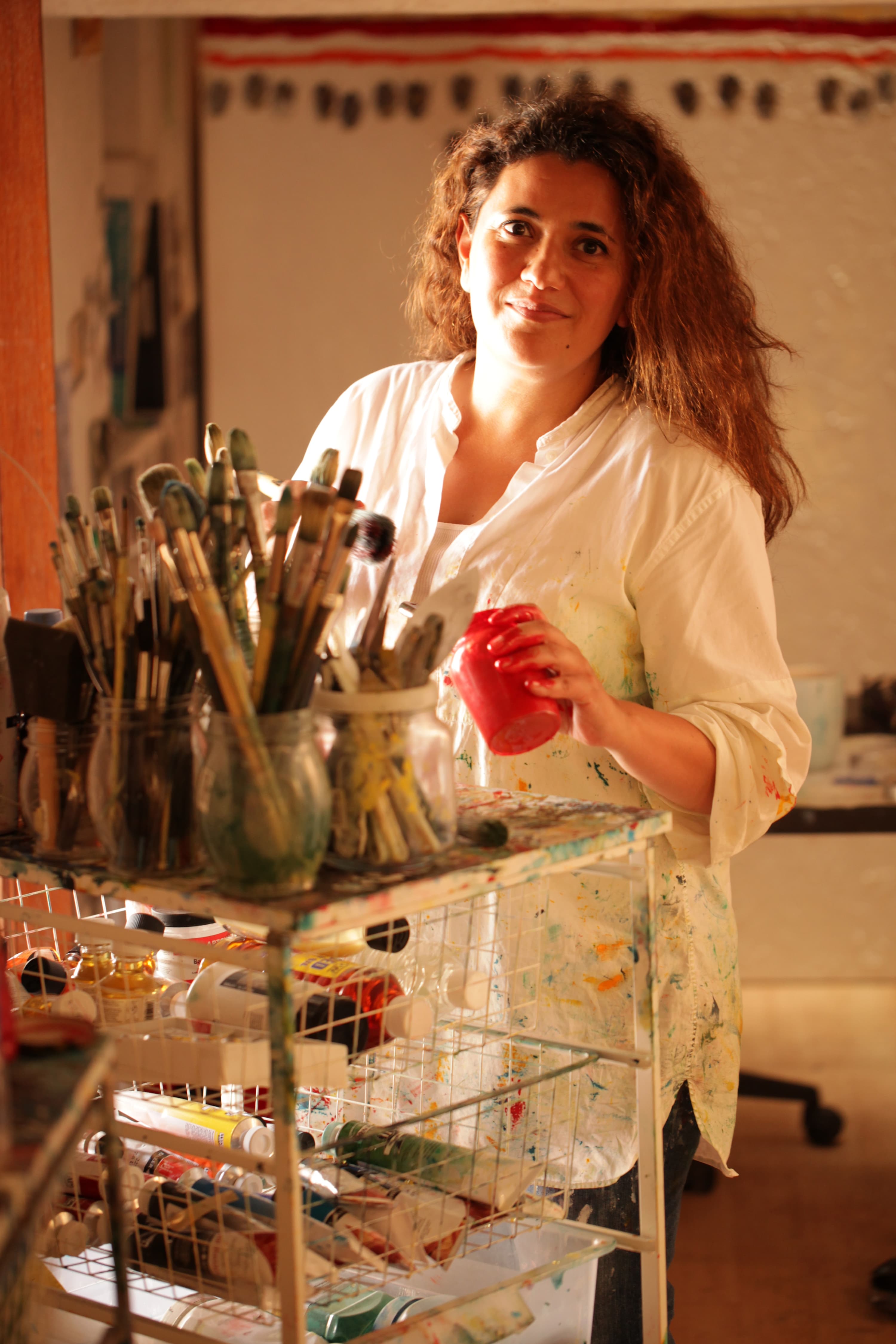 Hadil Moufti is a Saudi artist who uses paint, colour and objects to depict fantastical landscapes and imaginary worlds.
Born in Jeddah in 1970, she has lived in Africa, India, France and England. Hadil holds a Bachelor of Fine Arts from the Parsons School of Design, Paris, France. She settled in the United Arab Emirates three years ago with her husband and two children, and works from her studio at Tashkeel in the Al Fahidi Historical Neighbourhood of Dubai (Bastakiya).
Her works have been exhibited and collected in Saudi Arabia, England, Lebanon, Columbia, Bahrain and the United Arab Emirates, notably at Barjeel Art Foundation. Her most recent solo exhibition at Showcase Gallery in Alserkal Avenue was featured in numerous publications, including Canvas Magazine, The National, Gulf News, Art in the City, Time Out Dubai, "Dannawrites" blog, Sayidaty magazine and Arab News.
Opening Hours
We are closed today
Open: Saturday - Thursday
Closed: Friday
How to find us
Calendar
May

Sun
Mon
Tue
Wed
Thu
Fri
Sat
25
26
27
28
29
30
01
02
03
04
05
06
07
08
09
10
11
12
13
14
15
16
17
18
19
20
21
22
23
24
25
26
27
28
29
30
31
01
02
03
04
05
View all events