Khawla Al Balooshi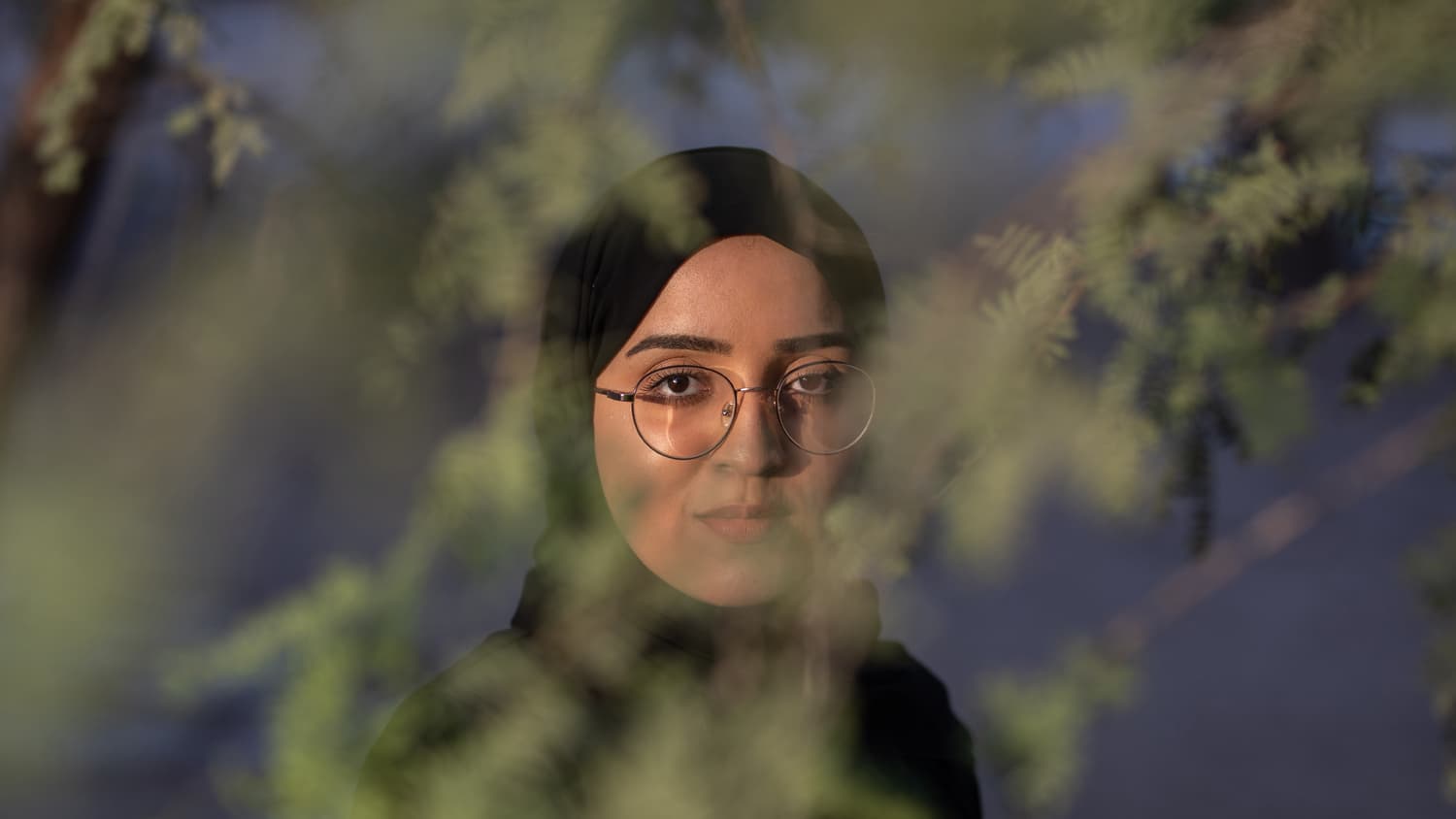 Khawla Al Balooshi is an Emirati interior designer. She holds a degree in Interior Design from the College of Architecture, Art and Design at Ajman University. Currently, Khawla works as a freelance interior designer for both residential and commercial projects. She was part of the design team for the Ajman Youth Hub (Girls) as an intern, a Federal Youth Authority initiative. She has also designed several cafés and was involved in private residential projects in Ras Al Khaimah.
Khawla's practice is inspired by the natural environment, the culture of the UAE and traditional Emirati architectural elements and patterns. In her work, she seeks to integrate them into contemporary design, while concentrating on the application of sustainable processes and eco-friendly materials to realise them.
Within the natural realm, Khawla was researching and developing materials from the surrounding environment such as mountain stones, sea shells and plants. Part of her first material study was in the laboratories of Julphar Pharmaceutical Industries as part of a project to develop a UAE-made material by using natural treatments and local facilities.
Opening Hours
Tashkeel Alserkal
Gallery, Unit 26, FN Designs, Alserkal Avenue
Sun-Thu 10am – 7pm, Fri 9am–12pm
(closed Saturdays & public holidays).
Makerspace, Unit 89, Alserkal Avenue
Sat-Thu 10am – 7pm
(closed Fridays & public holidays).


Tashkeel Al Fahidi
House 10, Al Fahidi
(members only)


Tashkeel Nad Al Sheba
Nad Al Sheba 1

Temporarily closed for renovation
How to find us