(12PM) Made in Tashkeel 2022: Collector Tours
Ended - Sunday
14 August 2022
Lisa Ball-Lechgar is Deputy Director of Tashkeel, the leading art and design organisation based in Dubai.
Having launched her career under the patronage of Sean Connery, in the last 25 years, Lisa has managed arts organisations and events in Scotland, Morocco, Lebanon, Bahrain and the UAE. A passionate advocate for the creative industries, Lisa has held senior management positions at Abu Dhabi Music & Arts Foundation (ADMAF/Abu Dhabi Festival); Mixed Media Publishing (first full-time editor of Canvas), Arts & Business UK, and Comité Européen pour le Rapprochement de l'Economie et de la Culture (CEREC).
Schedule:
Date: 14 August 2022
Time: 12 - 1pm
Location:
Tashkeel Nad Al Sheba
Attendance to Tashkeel tours is free of cost.
Registration Deadline:
14 August 2022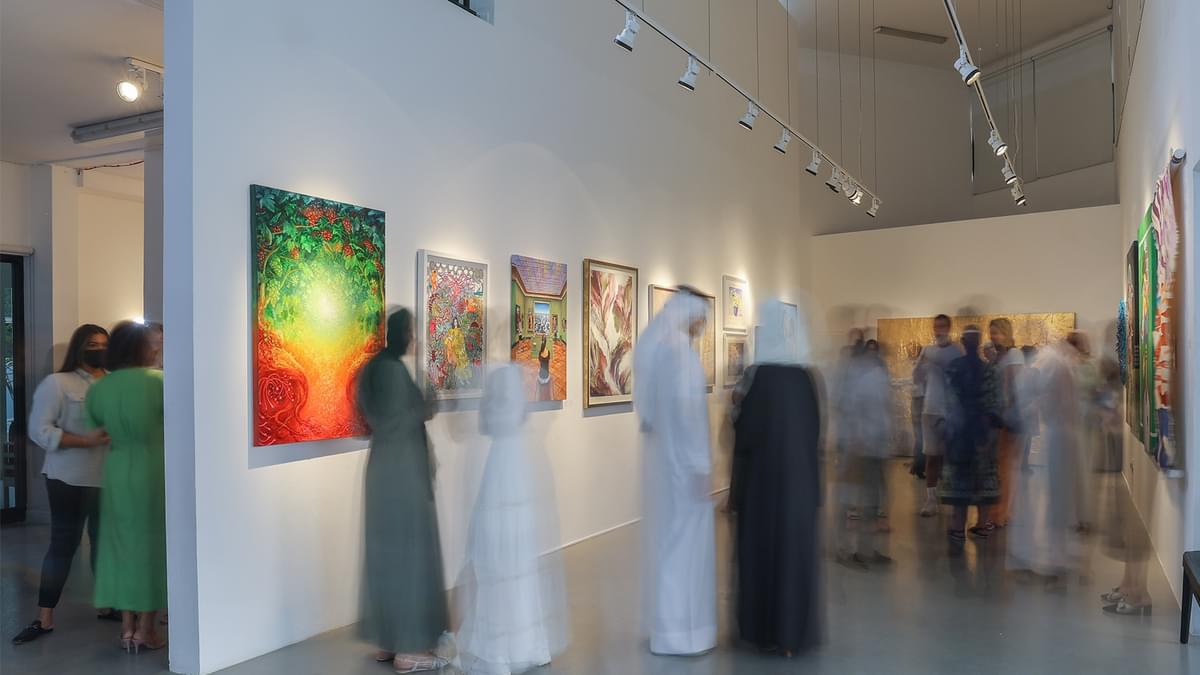 Interested in buying art in the UAE? Get the lowdown on affordable collecting in this hour-long session. Join Tashkeel Deputy Director, Lisa Ball-Lechgar, for an informative tour of Tashkeel's summer show. Gain insight into the stories and subjects of the myriad artworks on display and find out the key factors that can help you make the right acquisition for your home or office.
Opening Hours
Tashkeel Alserkal
Gallery, Unit 26, FN Designs, Alserkal Avenue
Sun-Thu 10am – 7pm, Fri 9am–12pm
(closed Saturdays & public holidays).
Makerspace, Unit 89, Alserkal Avenue
Sat-Thu 10am – 7pm
(closed Fridays & public holidays).


Tashkeel Al Fahidi
House 10, Al Fahidi
(members only)


Tashkeel Nad Al Sheba
Nad Al Sheba 1

Temporarily closed for renovation
How to find us