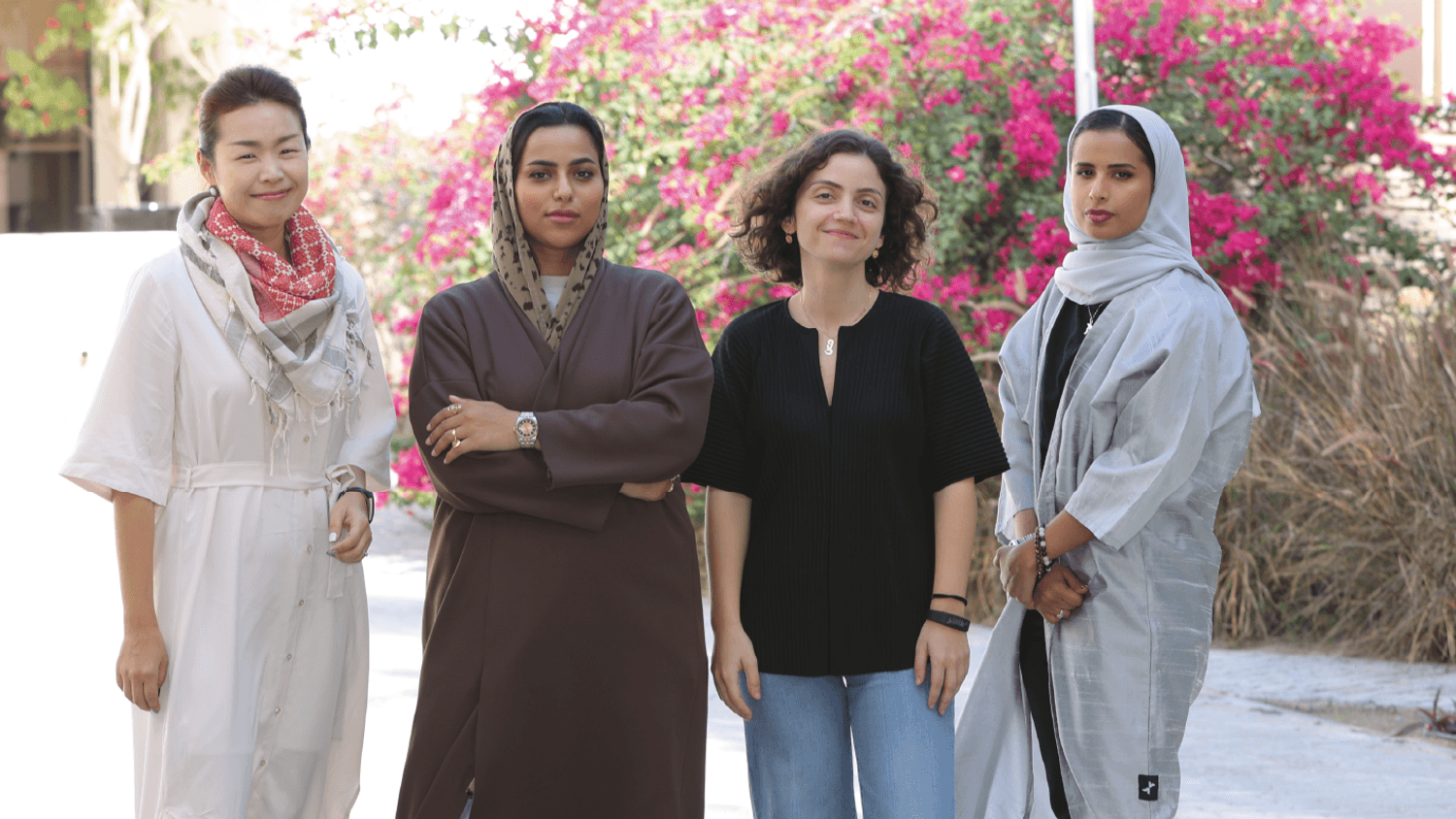 Tashkeel is pleased to announce the latest cohort of artists selected for the Critical Practice Programme (CPP) 2023: Maitha Hamdan, Rand Abdul Jabbar, Ji-Hye Kim and Mouza Al Hamrani. The artists will each work with a mentor to build, challenge and guide them through the research, production and exhibition of their finished visual artwork.
After receiving a large amount of applications to join the eighth edition of the CPP, Tashkeel selected 4 UAE-based visual artists to receive up to one year of training, mentorship, studio support, critique, development, and artwork production. The results of which will be presented in the form of a solo exhibition in 2024.
____
The Tashkeel Critical Practice Programme offers sustained studio support, critique and production of one year for practicing contemporary artists living and working in the UAE. The programme culminates in an exhibition, publication or other digital/physical outcome. Each artist's programme is carefully built around the individual's practices and/or areas of research. Tashkeel works with each artist to identify mentors to both build, challenge and guide them.
____
Maitha Hamdan: During the 2023 Critical Practice Programme, Maitha Hamdan intends to focus on building her skills around painting, textile and printmaking techniques.
Rand Abdul Jabbar: During the 2023 Critical Practice Programme, Rand Abdul Jabbar intends to continue her ongoing research pursuits into archaeological sites (especially those threatened by recent conflict) and to map their transformation across moments of genesis, evolution, abandonment, ruin, revival and decay. By weaving historic records with personal and fictitious narratives, the project Rand aims to develop will draw on mythology, colonial archaeological legacies, personal and institutional archives, forensic investigations and iconoclasm to uncover, recall and resurrect accounts of triumph and tragedy. In doing so, she will use her time on the Critical Practice Programme to explore how historic accounts, mythology and memory can be infused with fiction and narrated through the interplay between sculpture and performance.
Ji-Hye Kim: During the 2023 Critical Practice Programme, Ji-Hye intends to broaden her perspective and expand the realm of her printmaking practice, digging deeper into its meaning, in addition to techniques such as Photopolymer, Cyanotype, Mokulitho and Monotype. She will focus on the surrounding natural environment of the UAE, especially the local mountains and rocks, carved by the elements over thousands of years. Korean-born and having lived in the UK, Japan and Dubai, she will explore notions of identity, belonging and the seismic changes going on in the world.
Mouza Al Hamrani: During the 2023 Critical Practice Programme, Mouza Al Hamrani intends to expand her understanding of interactive digital art, electronic art, and projection while incorporating illustration. She plans to study the technical aspects of making; the fabrication of objects as well as coding and apply this new-found knowledge through experimentation.
CRITICAL PRACTICE PROGRAMME ALUMNI
Afra Bin Dhaher
Mentored by Andrew Starner, Writing Program lecturer, NYUAD.
Solo Exhibition: Hymns to a Sleeper (Tashkeel, 2016)
Vikram Divecha
Mentored by Debra Levine, Assistant Professor of Theatre, NYUAD.
Solo Exhibition: Portrait Sessions (Tashkeel, 2016)
Hadeyeh Badri
Mentored by Roderick Grant, Chair & Associate Professor of Graphic Design, OCAD University, Toronto & curator, writer, art historian Dr. Alexandra MacGilp.
Solo Exhibition: The Body Keeps the Score (Tashkeel, 2017)
Raja'a Khalid
Mentored by artist and cultural producer Jaret Vadera & Iftikhar Dadi, Associate Professor of Art Cornell University, NYC.
Solo Exhibition: FASTEST WITH THE MOSTEST (Tashkeel, 2017)
Lantian Xie
Convened Water, Gas, Electricity, Rent: A Reading Group throughout 2017 exploring hospitality, occupancy, homeliness, precarity, exception and temporariness.
Debjani Bhardwaj
Mentored by artist Les Bicknell & artist and gallerist Hassan Meer.
Solo Exhibition: Telling Tales (Tashkeel, 2018)
Jalal Bin Thaneya
Mentored by photographer Jassim Al Awadhi & artist, curator, educator Flounder Lee.
Solo Exhibition: Beyond the Fence (Tashkeel, 2019)
Chafa Ghaddar
Mentored by arts writer and critic Kevin Jones and artist, critic and educator Jill Magi.
Solo Exhibition: Recesses (Tashkeel, 2020)

Silvia Hernando Álvarez
Mentored by artist, academic, writer Isaac Sullivan & artist, writer Cristiana de Marchi.
Solo Exhibition: Under the Red Light (Tashkeel, 2020)

Mays Albaik
Mentored by audiovisual artist Lawrence Abu Hamdan and artist, curator Ala Younis.
Solo Exhibition: A Terranean Love Note (Tashkeel, 2021)
Hamdan Buti Al Shamsi
Mentored by artist Hind bin Demaithan Al Qemzi, founder of Hamzat Wasl Studio.
Solo Exhibition: Kn-Bkhair (Tashkeel, 2021)
Hind Mezaina
Mentored by curator, writer, strategist and photographic consultant, Peggy Sue Amison.
Solo Exhibition: Wonder Land (Tashkeel, 2021)
Nora Zeid
Mentored by design professional, researcher and educator Ghalia Elsrakbi, and Möbius Design Studio co-founder, Tashkeel member and American University of Sharjah lecture, Hala Al Ani.
Solo Exhibition: Cairo Illustrated: Stories From Heliopolis (Tashkeel, 2021)

Shamma Al Amri
Mentored by the renowned typographer, writer and graphic designer Huda Smitshuijzen AbiFarès and acclaimed artist Mohammed Kazem.

Solo Exhibition: So to Speak (Tashkeel, 2022)
Shazia Salam
Mentored by the curator and research Sabih Ahmed and acclaimed artist Taus Makhacheva.
Solo Exhibition: Voice-Over-Voice- (Tashkeel, 2023)


Mentors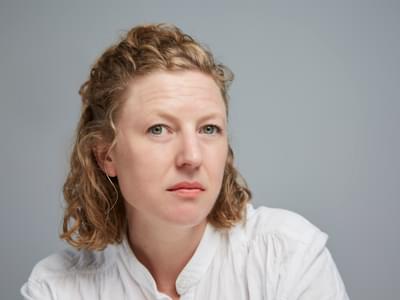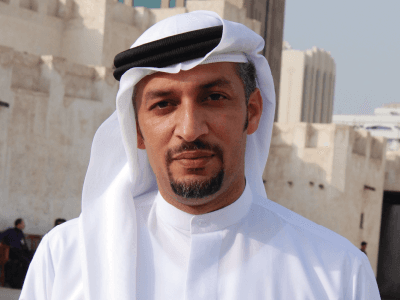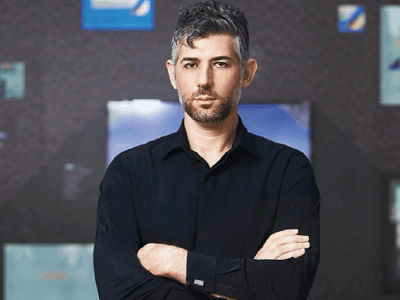 Opening Hours
Tashkeel Alserkal
Gallery, Unit 58, Alserkal Avenue
Sun-Thu 10am – 7pm, Fri 9am–12pm
(closed Saturdays & public holidays).
Makerspace, Unit 89, Alserkal Avenue
Sat-Thu 10am – 7pm
(closed Fridays & public holidays).


Tashkeel Al Fahidi
House 10, Al Fahidi
(members only)


Tashkeel Nad Al Sheba
Nad Al Sheba 1

Temporarily closed for renovation
How to find us