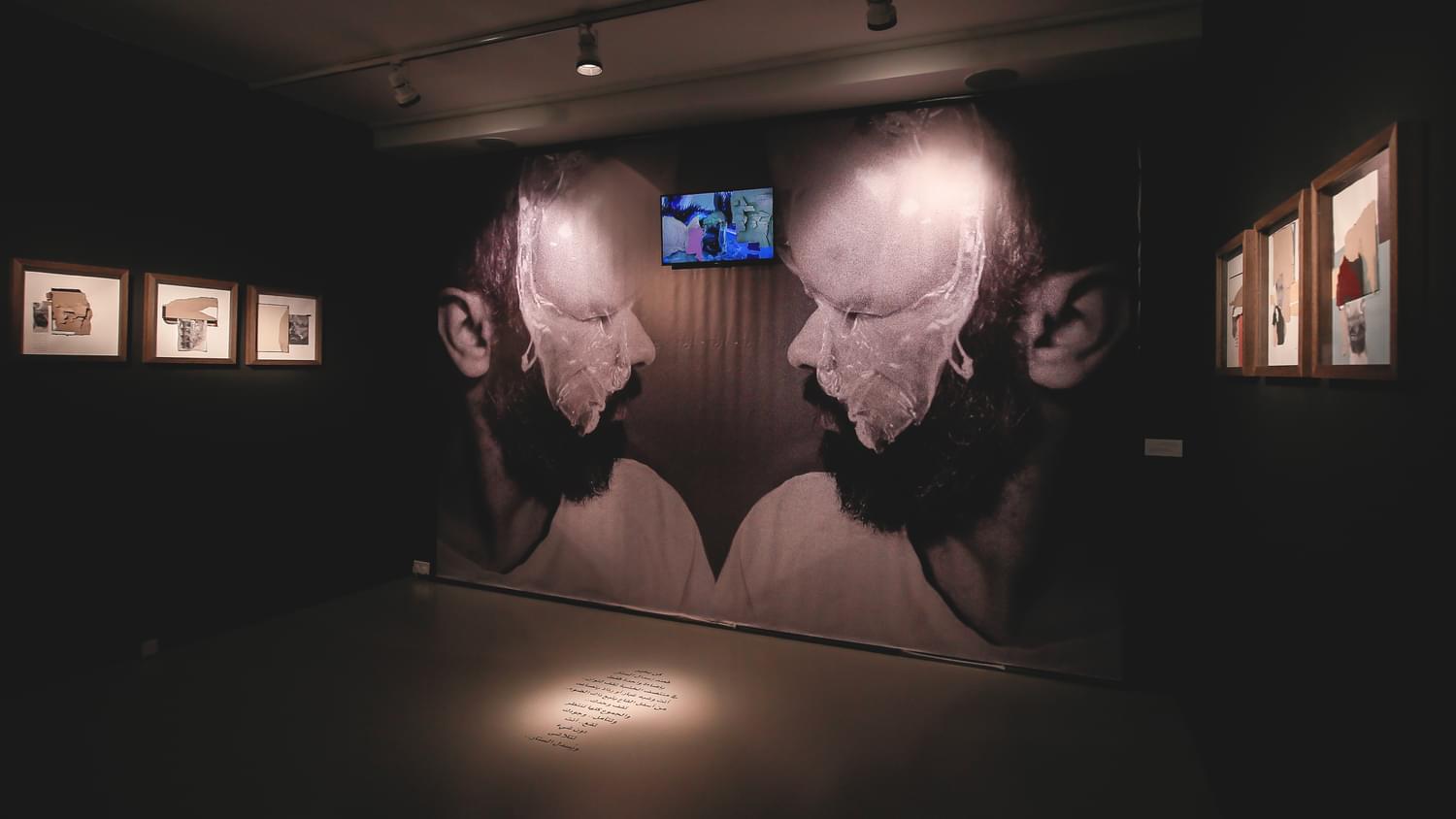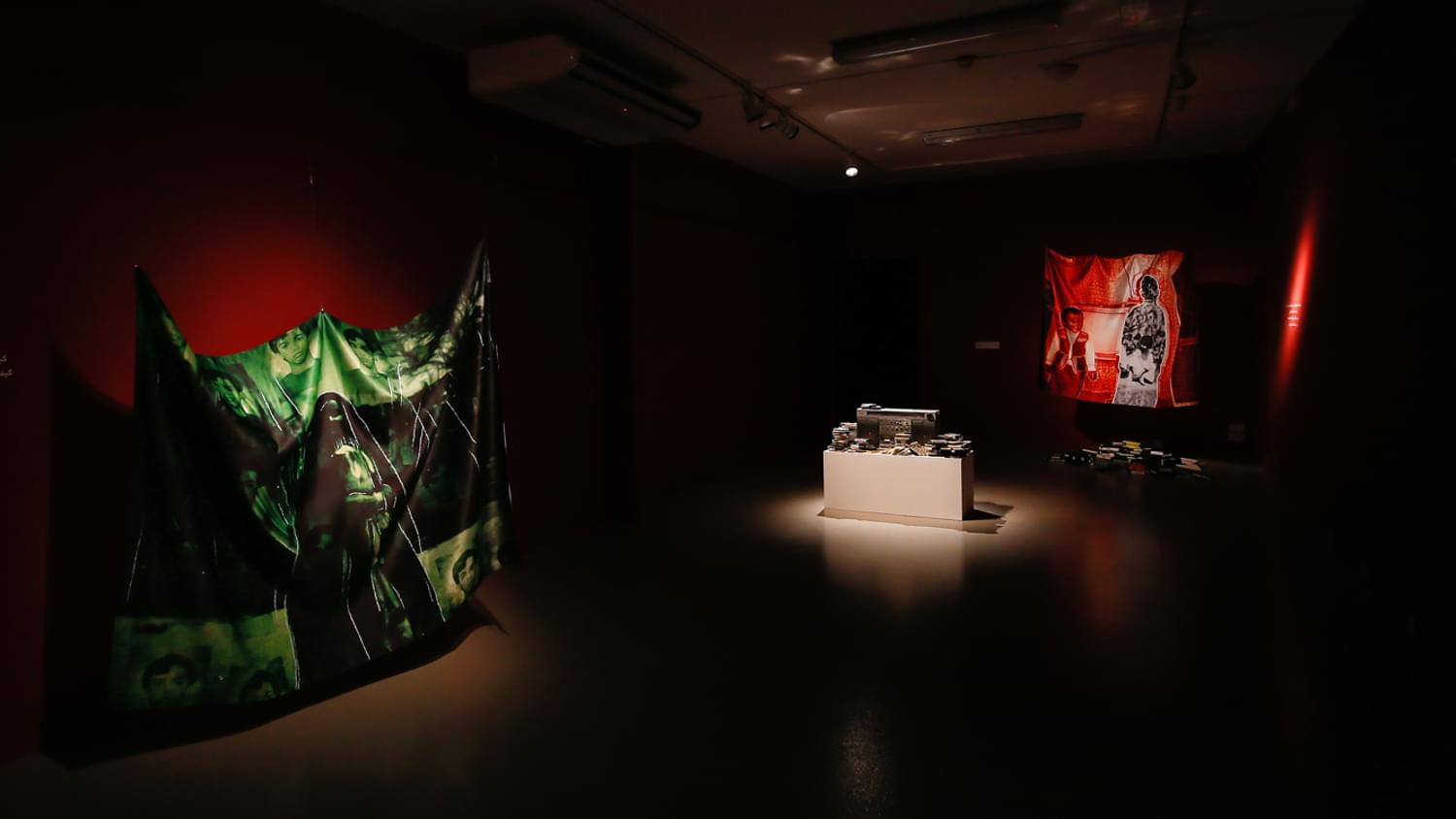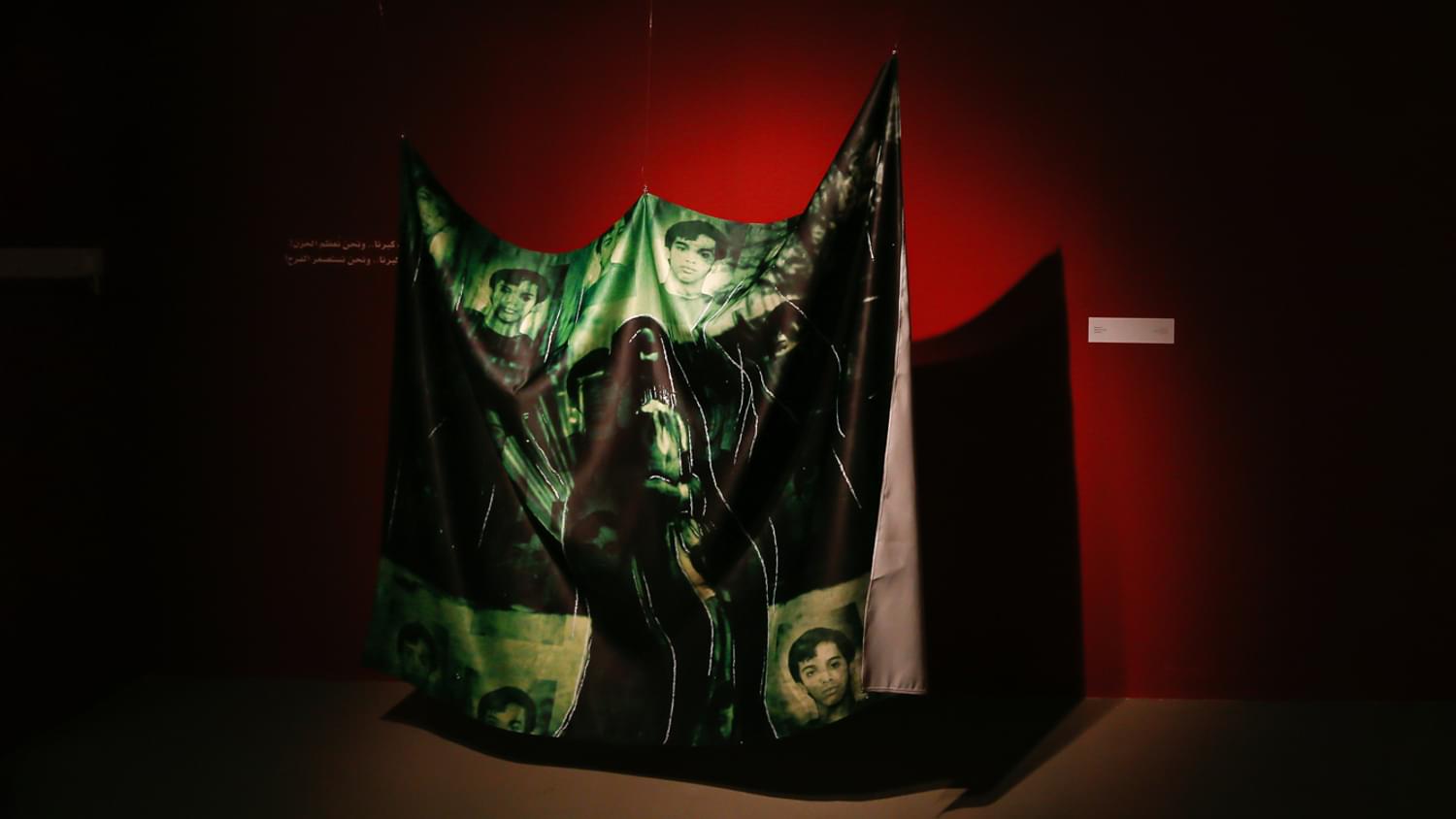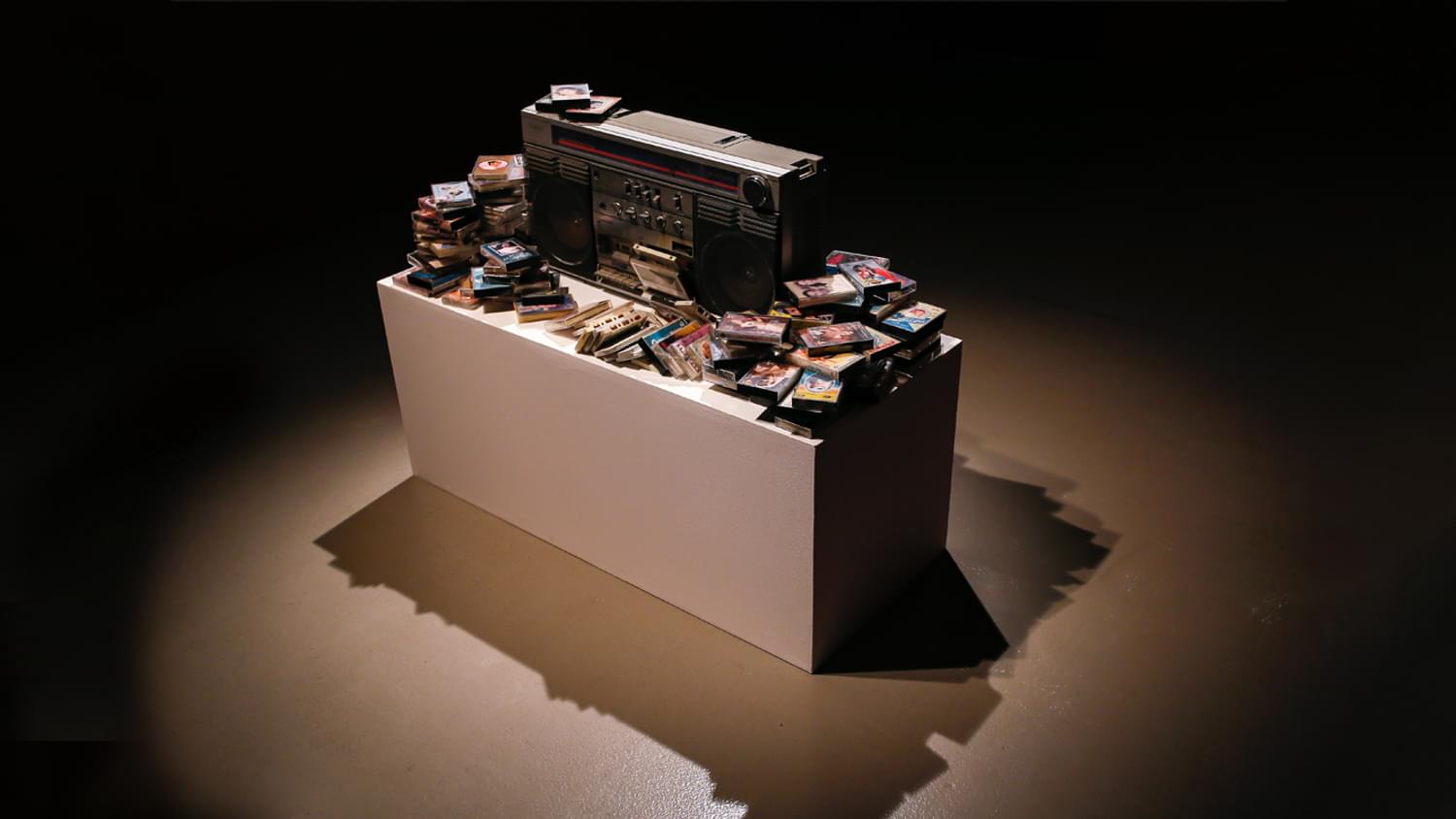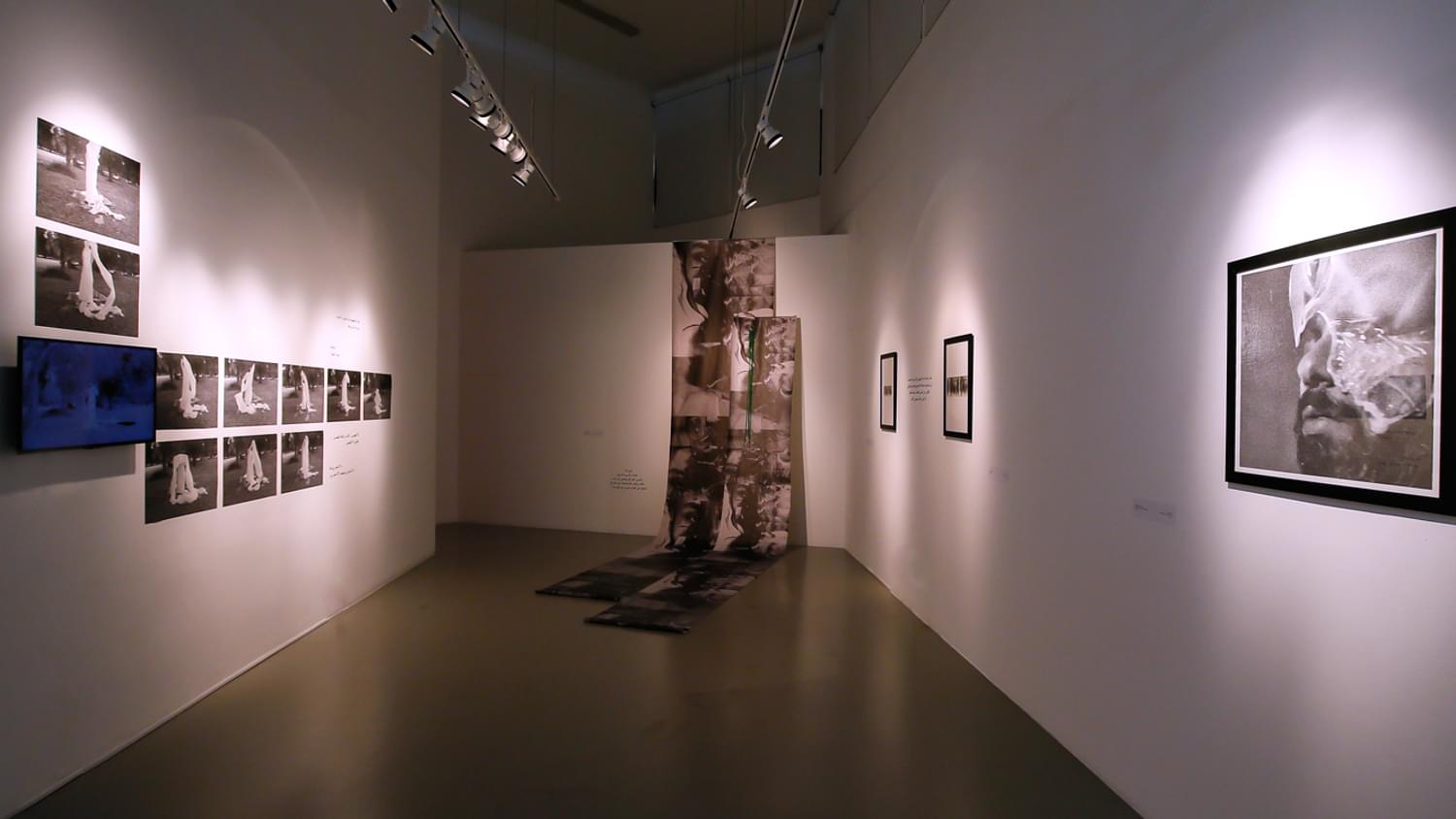 A trilogy of three associated status of the self-being.
Through reflections of consciousness and subconsciousness.
From the status and purity of untouched souls,
to self-doubt and self-questioning, ending up with reconstruction of being.
Simply, to be.
Tashkeel is proud to present Kn-Bkhair, a solo exhibition by Critical Practice Programme participant Hamdan Buti Al Shamsi. The debut solo exhibition seeks to address the artist's status of being through the day-to-day tools he uses in his practice:
PAPER original status of being an untouched soul;
SCISSORS situations, growth, and his journey;
GLUE how he reclaimed himself as a being, healed and reshaped.
Over the course of 12 months, Hamdan developed a body of work that invites the viewer to embark on a journey that explores notions of the self, presented through prints, handwritten poetry, video and installation. Kn-Bkhair marks the completion of Hamdan's participation in the Critical Practice Programme 2019/20, under the mentorship of artist Hind bin Demaithan Al Qemzi, founder of Hamzat Wasl Studio.

Kn-bkhair marks the first solo exhibition by Hamdan Buti Al Shamsi and the second public outcome of the 2020 edition of the Critical Practice Programme. He is the eleventh visual arts practitioner to complete the programme.
___________
Exhibition programming
Artist-Led Guided Tours
16 March 2021 (opening day tour) | 6-7 pm, 7- 8 pm, 8-9 pm
20 March 2021 | 2-3 pm, 3-4 pm, 4-5 pm
10 April 2021 | 2-3 pm, 3-4 pm, 4-5 pm

Workshop / Collage Animation
10 April 2021, 10am-1pm

About Hamdan Buti Al Shamsi
Photo by Ola Allouz Hamdan Buti Al Shamsi is a self-taught multidisciplinary artist and writer. Since participating as an intern in 2015 at the National Pavilion of the United Arab Emirates –La Biennale di Venezia, he has been undertaking research into new techniques to enhance his practice whether by medium or concept. An alumnus of Campus Art Dubai and the Salama Emerging Artist Fellowship (SEAF), he has participated in exhibitions including '10 Years Later' (Tashkeel, 2018); 'Emirati I...