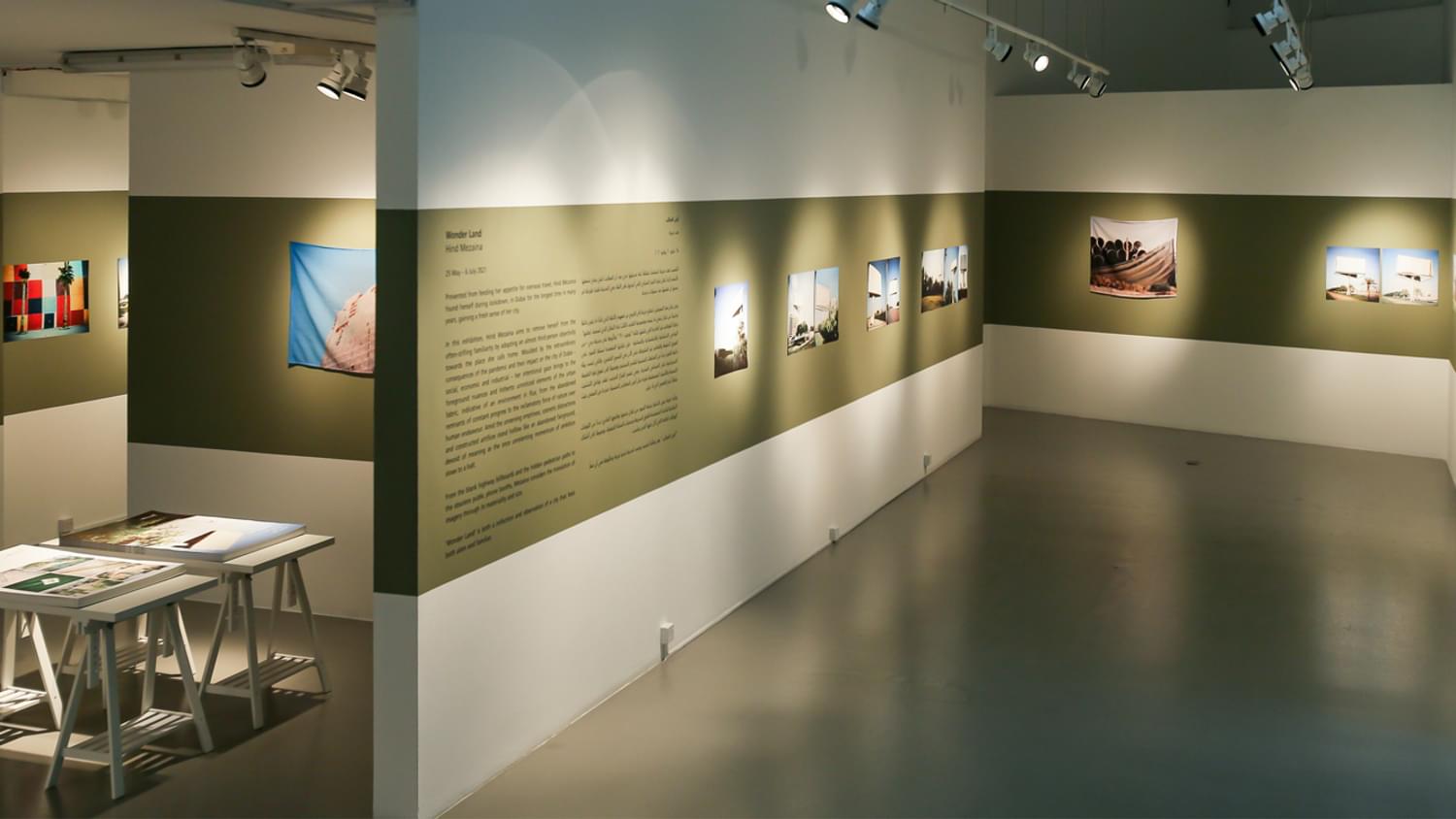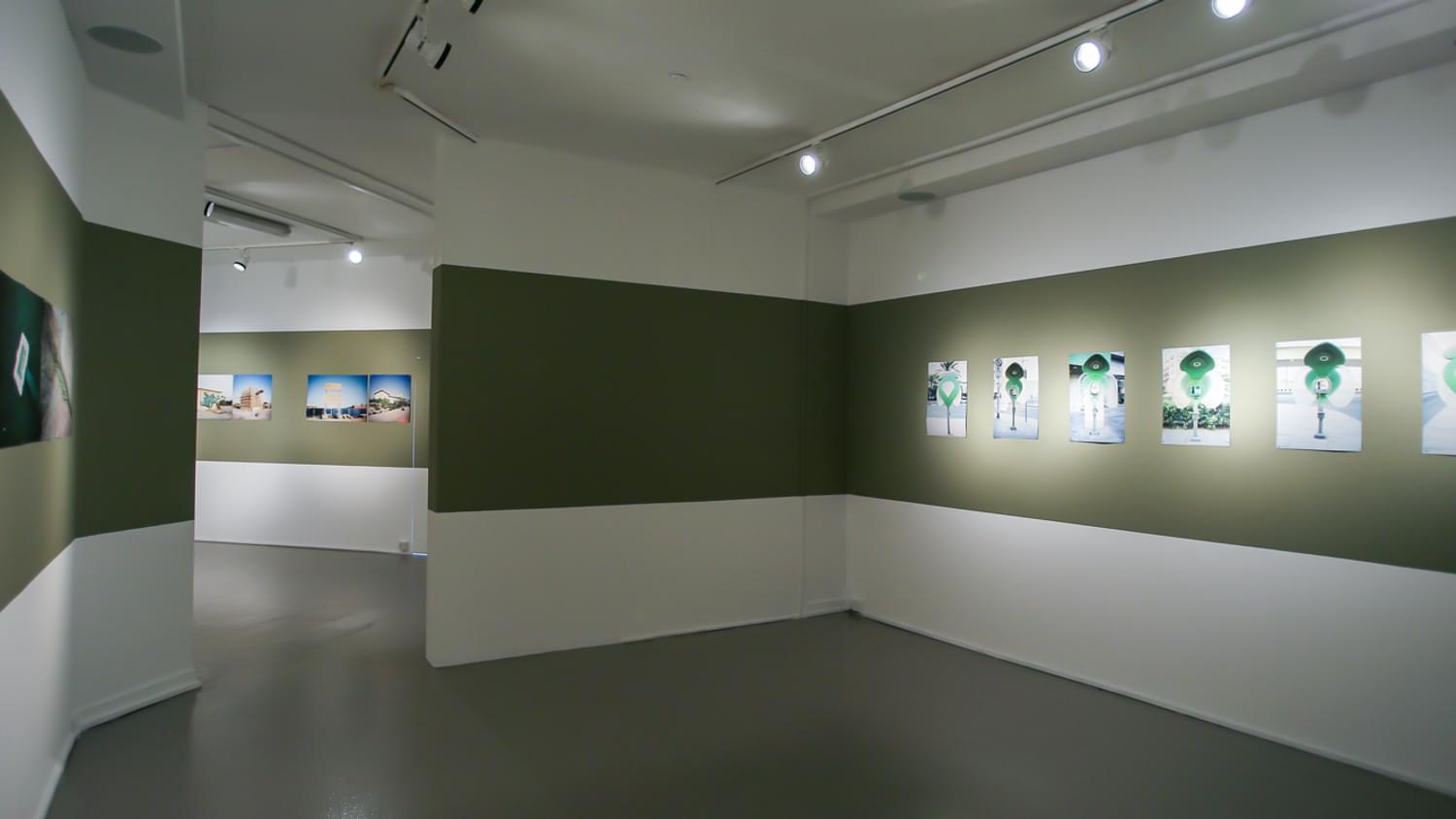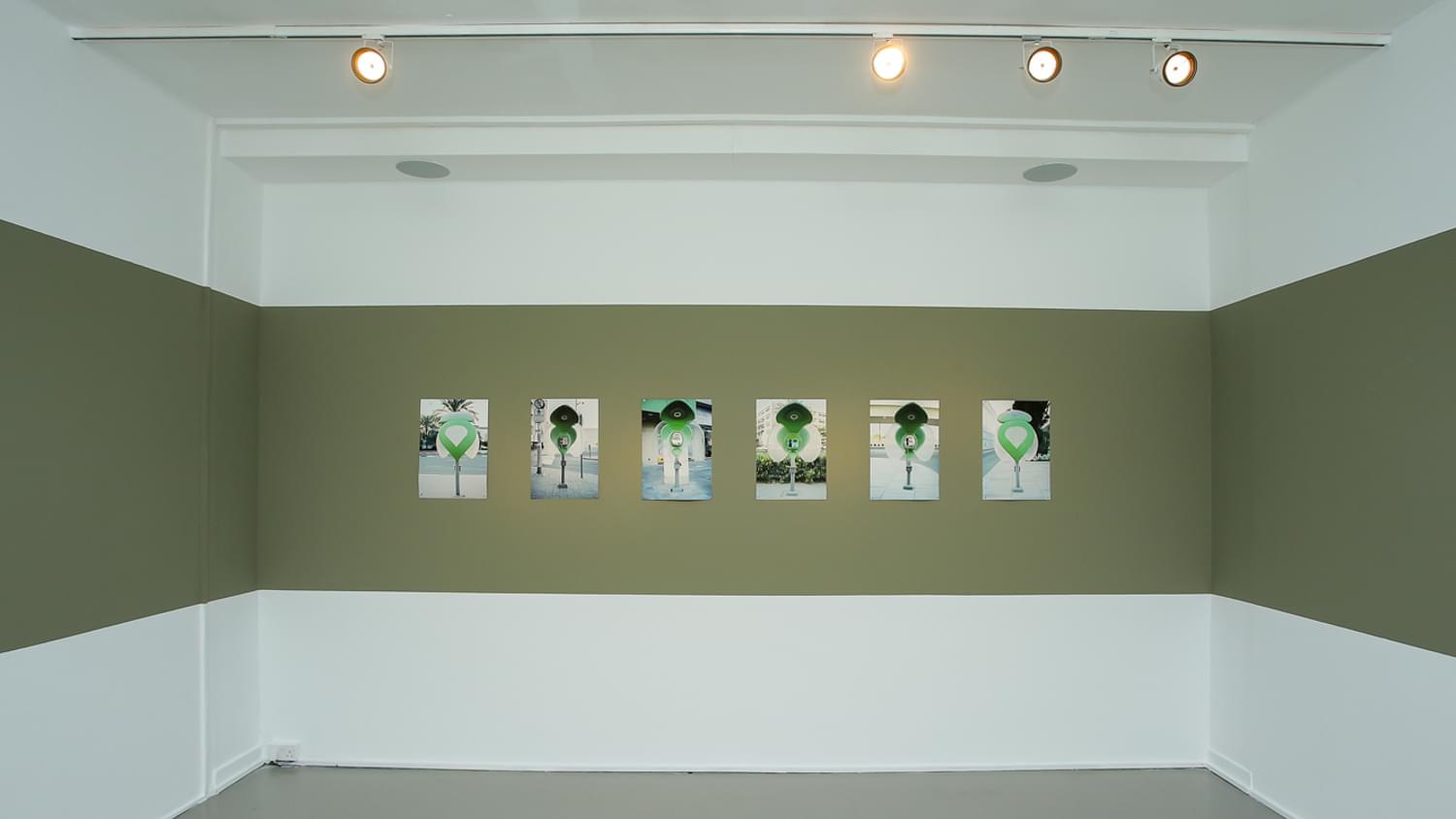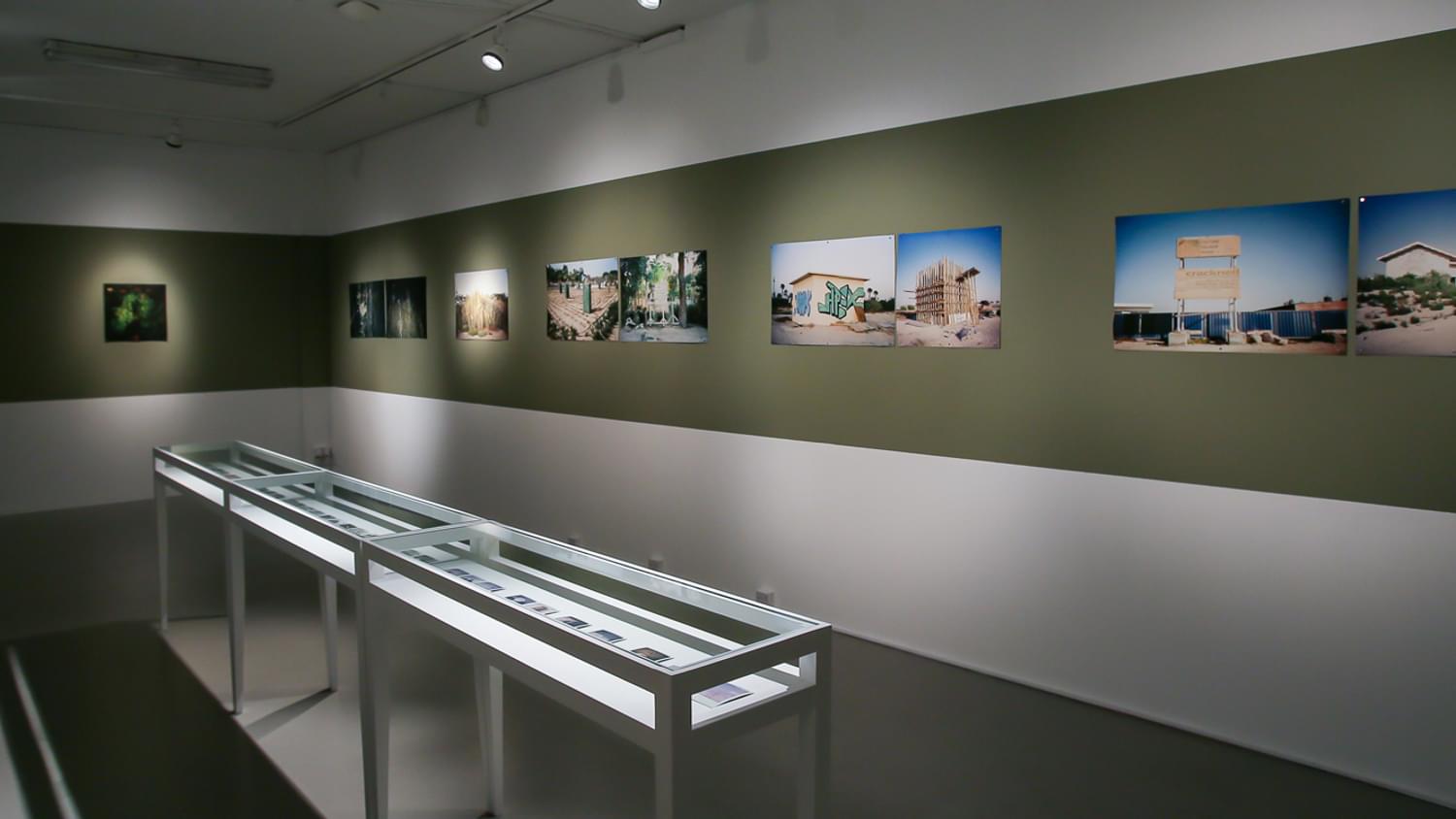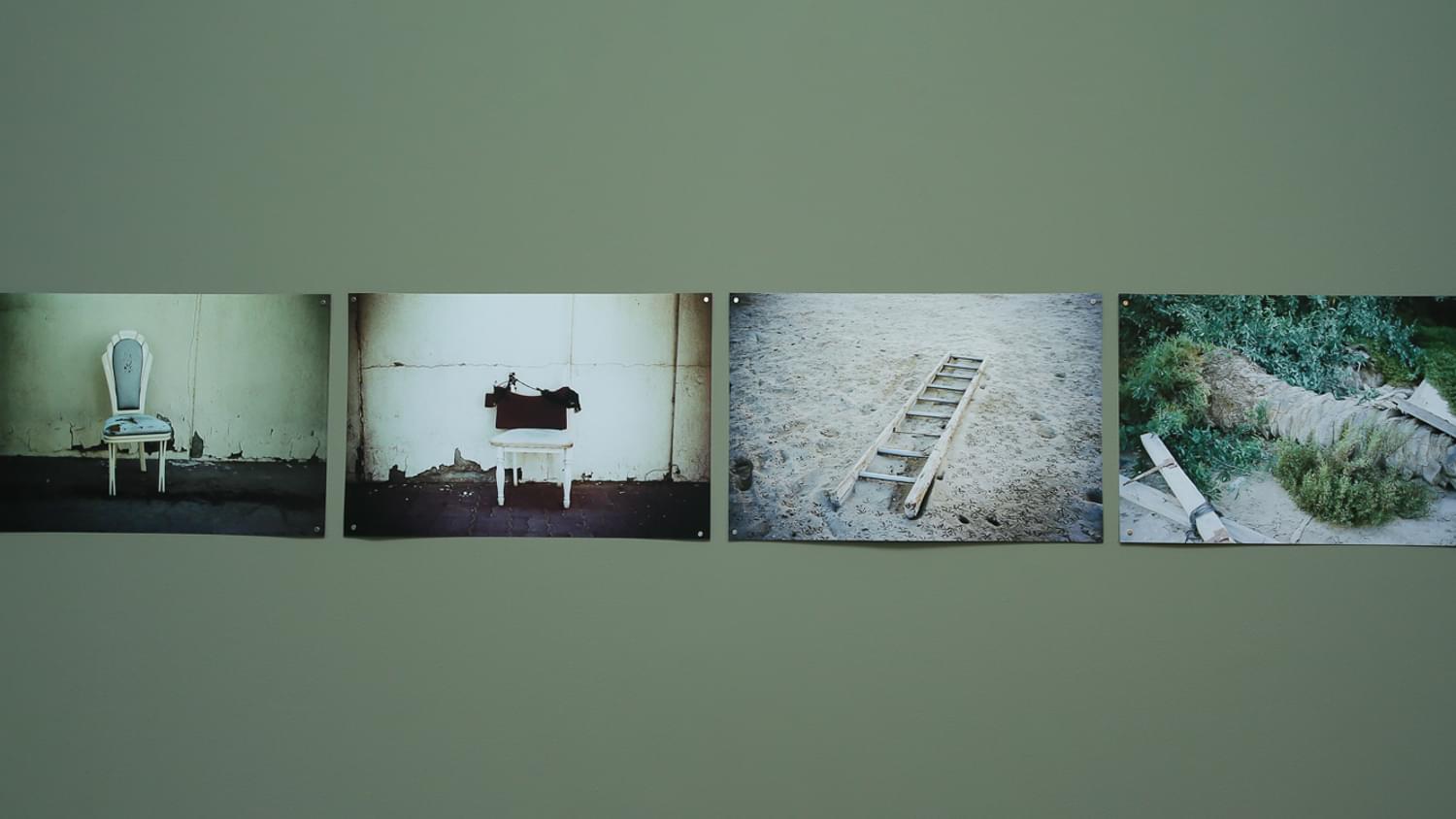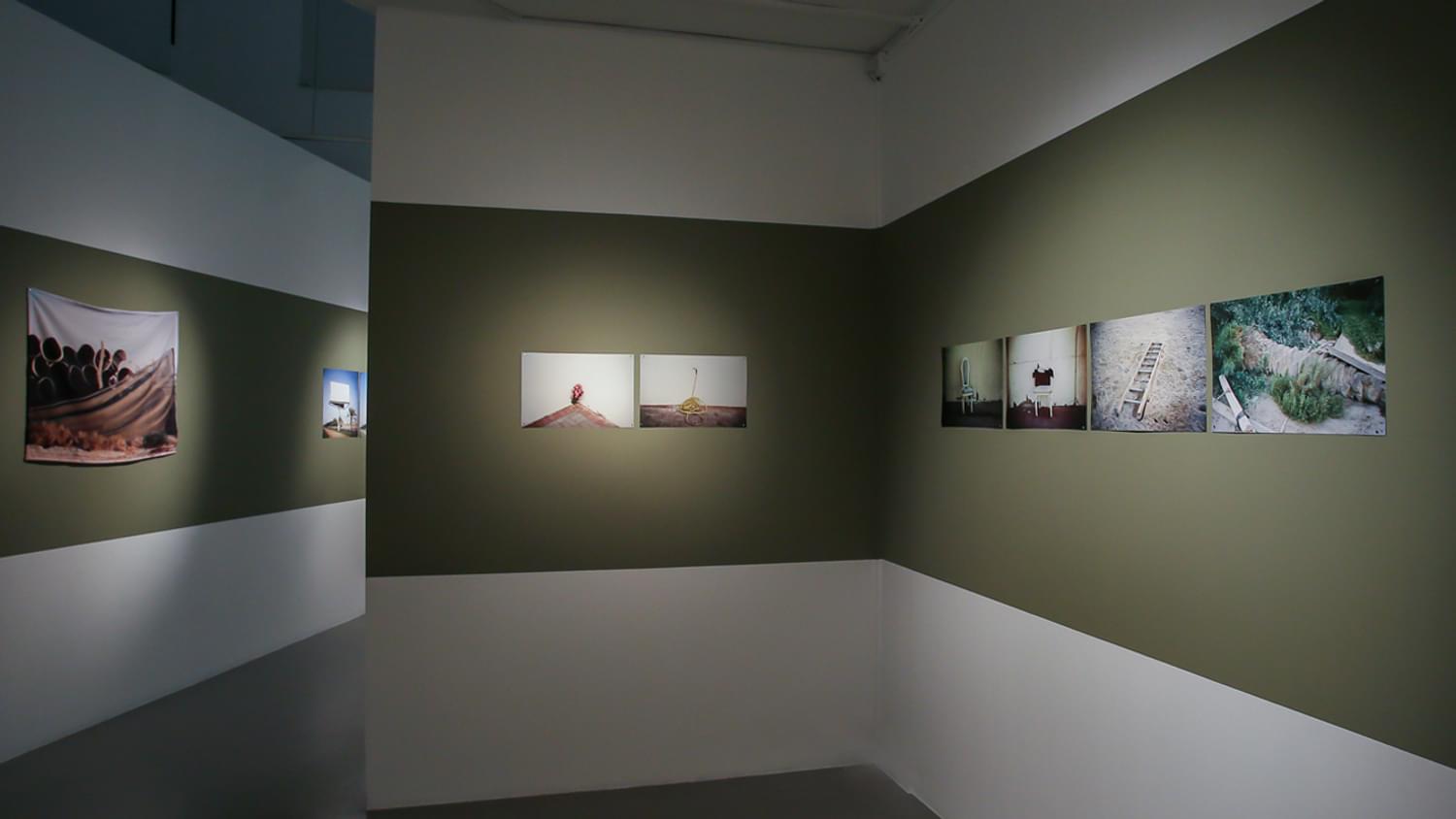 Tashkeel is proud to present Wonder Land, the first solo exhibition by artist, writer, film curator, blogger and podcaster Hind Mezaina. Wonder Land marks the 12th public outcome by a Critical Practice Programme (CPP) practitioner since its inception in 2014.
Prevented from feeding her appetite for overseas travel, Hind Mezaina found herself during lockdown, in Dubai for the longest time in many years, gaining a fresh sense of her city.
In Wonder Land, Mezaina aims to remove herself from the often-stifling familiarity by adopting an almost third-person objectivity towards the place she calls home. Moulded by the extraordinary consequences of the pandemic and their impact on the city of Dubai – social, economic and industrial – her intentional gaze brings to the foreground nuances and hitherto unnoticed elements of the urban fabric, indicative of an environment in flux; from the abandoned remnants of constant progress to the reclamatory force of nature over human endeavour. Amid the unnerving emptiness, cosmetic distractions and constructed artifices stand hollow like an abandoned fairground, devoid of meaning as the once unrelenting momentum of ambition slows to a halt.
From the blank highway billboards and the hidden pedestrian paths to the obsolete public phone booths, Mezaina considers the translation of imagery through its materiality and size.
Wonder Land is both a reflection and observation of a city that feels both alien and familiar.
____
Hind Mezaina was mentored during her CPP journey by the curator, writer, strategist and photographic consultant, Peggy Sue Amison. She is a member of Tashkeel and has previously exhibited at Tashkeel: 'Made in Tashkeel 2018', 'Made in Tashkeel 2014'; 'Turning Point' (2014); and A.i.R Dubai 2015, a partnership between Delfina Foundation, Dubai Culture and Arts Authority and Tashkeel.
The exhibition is accompanied by a printed catalogue featuring contributions by the architect and writer (Author of Showpiece City: How Architecture Made Dubai) Todd Reisz and Rana AlMutawa, a PhD candidate at the University of Oxford.
Previous exhibitions by Critical Practice Programme 2020: Kn-Bkhair by Hamdan Buti Al Shamsi; A Terranean Love Note by Mays Albaik.
____
How To Visit*
Visits by appointment only. Call 04 336 3313 or email [email protected] (walk-ins permitted only if maximum capacity of 10 is not exceeded).

____
Programming*

Artist-led tours
Tuesday 25 May 2021 (opening day tour) | 6-7pm, 7-8pm, 8-9pm
Join the artist Hind Mezaina on a tour of her first solo exhibition Wonder Land, which explores the unnoticed elements of the urban fabric of Dubai during the lockdown last year.

Saturday 29 May 2021 | 10-11am, 11am-12pm, 12-1pm
Hind Mezaina is joined by Austyn Allison, Editor of Campaign Middle East, the region's leading media, marketing and advertising title, to discuss the economics, politics and logistics behind outdoor advertising in Dubai. We have all seen the signs (or lack of) around the city so what's there, what's missing and why?

Saturday 5 June 2021 | 10-11am, 11am-12pm, 12-1pm
Hind Mezaina is joined by artists Layan Attari and Mohamed Khalid to discuss flaneurism, green spaces and urban aesthetics.
Saturday 19 June 2021 | 11am-12pm, 12-1pm
Hind Mezaina is joined by Adina Hempel and Janet Bellotto, Founders of City EastWest, a research project that explores how authenticity and place specificity is formed, influenced through media representation, in comparison to personal experiences that develop an urban memory and identity opposed to a singular narrative.
Saturday 3 July 2021 | 11am-12pm, 12-1pm
Join the artist Hind Mezaina and Tashkeel's Studio & Engagement Manager Sara Masinaei on a tour of Wonder Land and find out more about Hind's journey in the Critical Practice Programme with mentor Peggy Sue Amison. Hind Mezaina is part of the 2020 cohort of the programme by Tashkeel, which consists of training, mentoring, critiques, studio visits, production support and studio access.
Book through emailing [email protected]
____
*In line with current Dubai Government regulations, all visitors to Tashkeel are required to submit proof of vaccination upon arrival, wear masks at all times and use the sanitiser stations available. Unvaccinated visitors may present a negative PCR test result taken no less than 48 hours in advance.

About Hind Mezaina
Hind Mezaina delves into themes of collective memory, the notion of heritage and the representation of Dubai and the UAE in the media. Her work is a continuous development of what she describes as 'visual archaeology' through research, observation, collecting and preserving memories. Working primarily in analogue photography and more recently in video, she has exhibited in numerous exhibitions in the UAE including Sharjah Biennial 13: Tamawuj (2017) and most recently at Abu Dhabi Art's Beyond:...