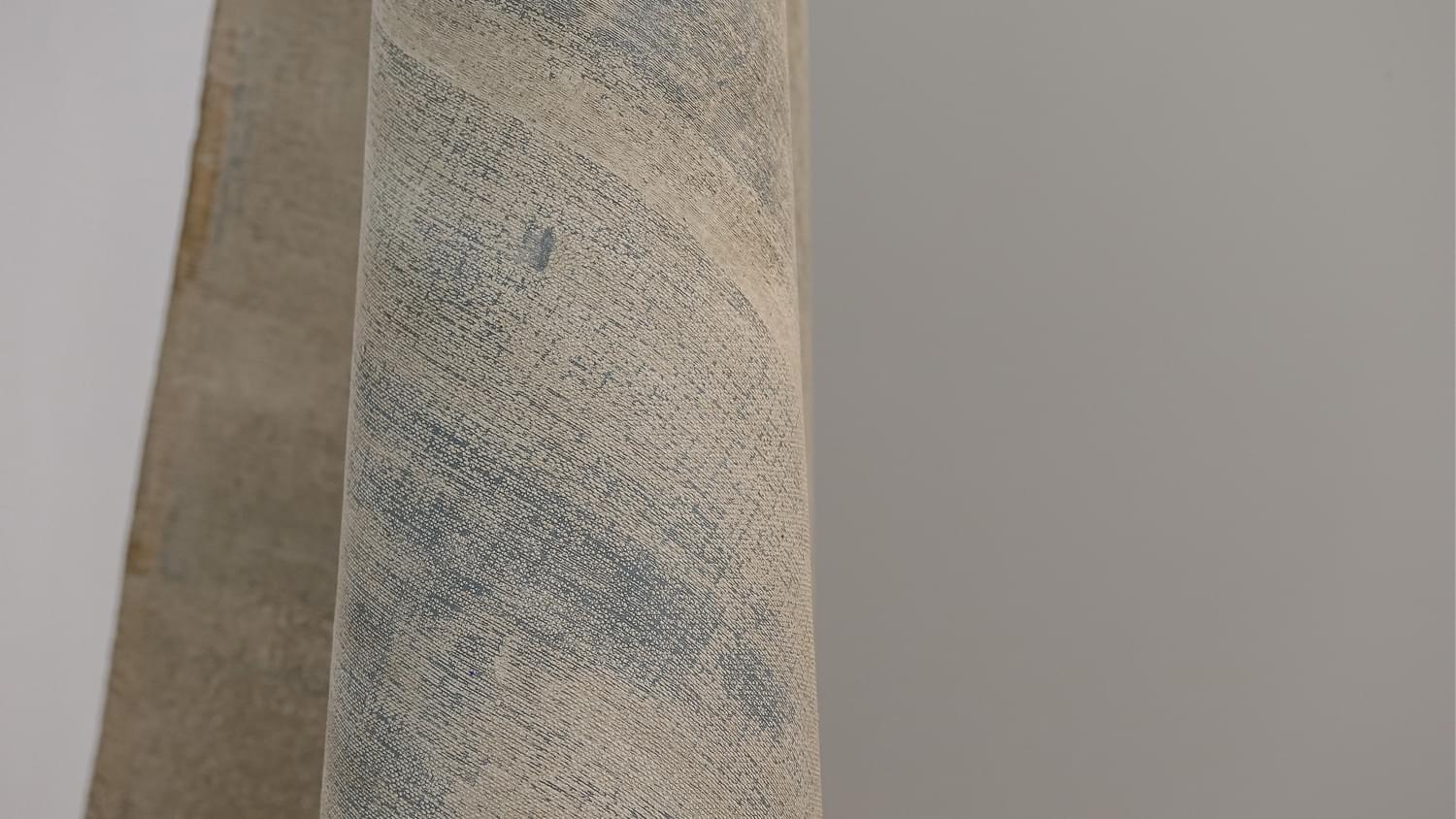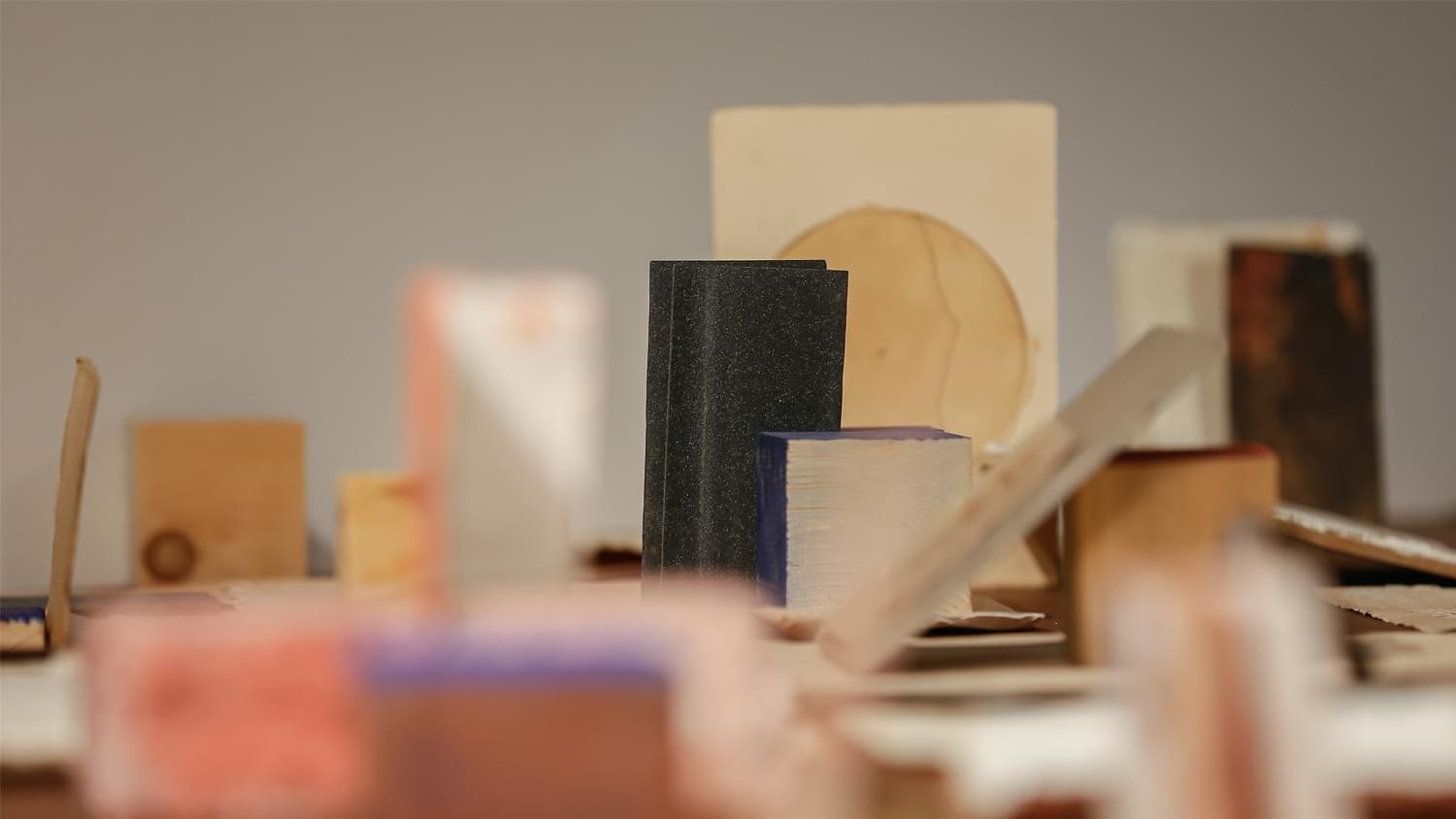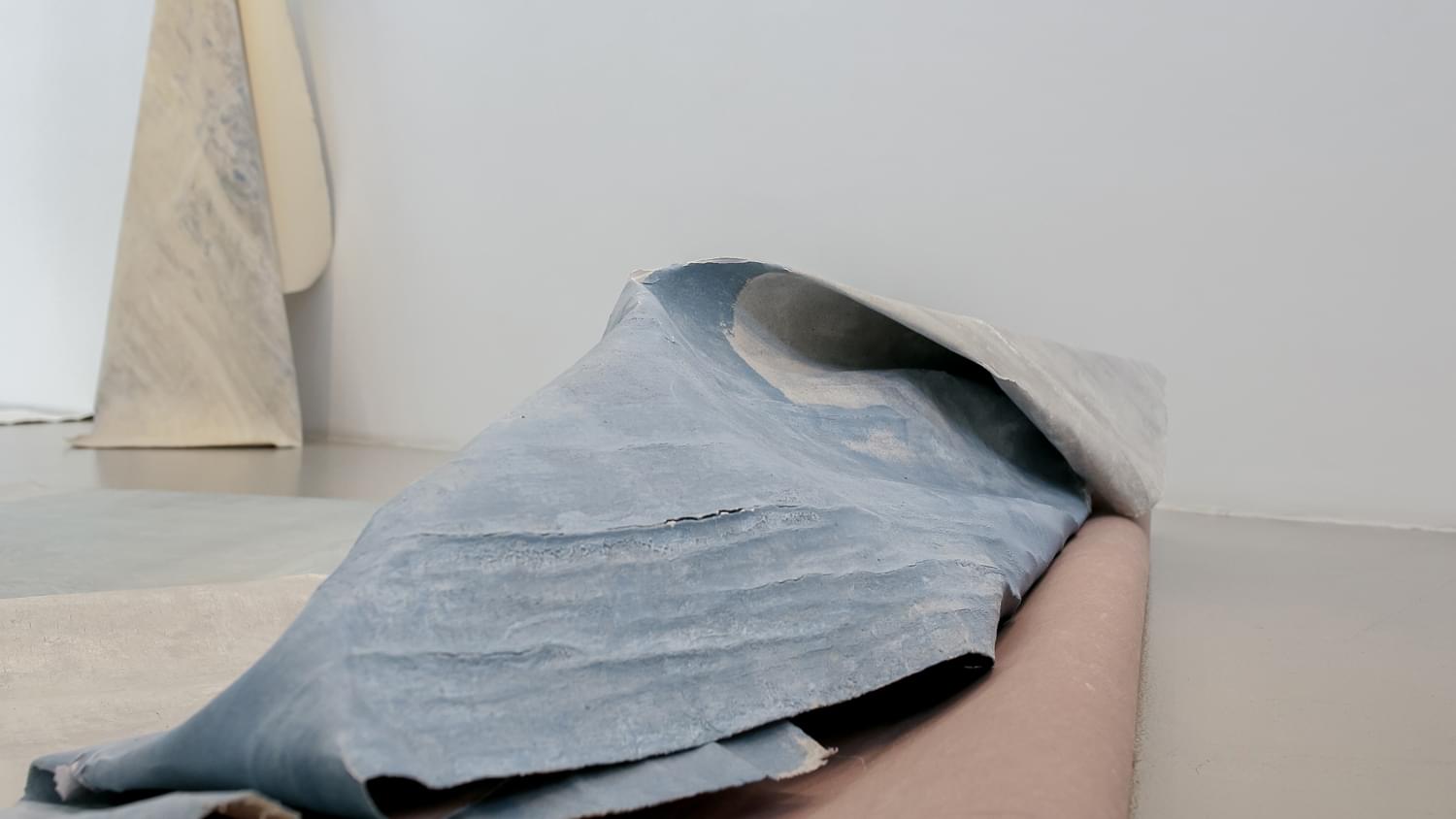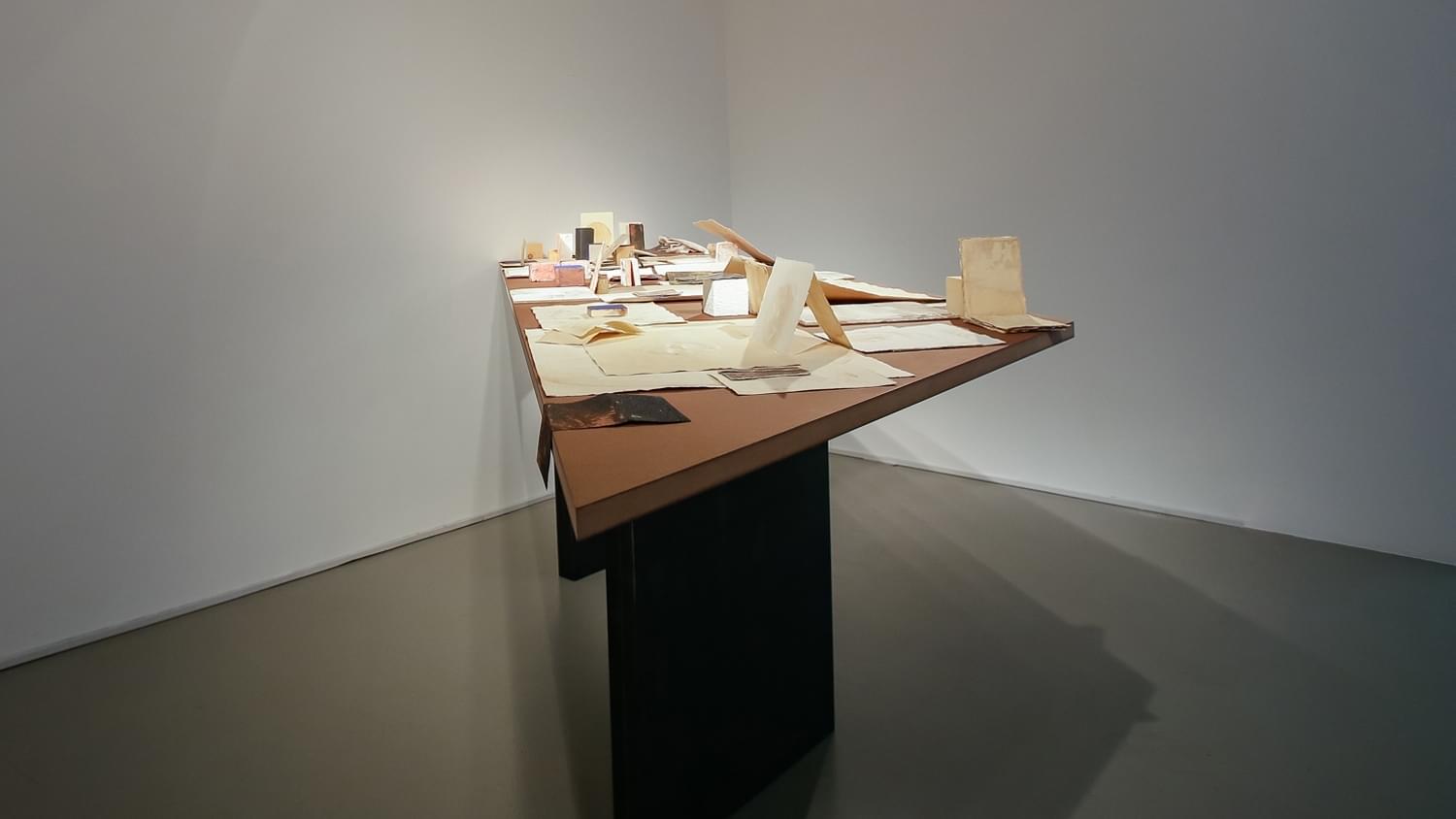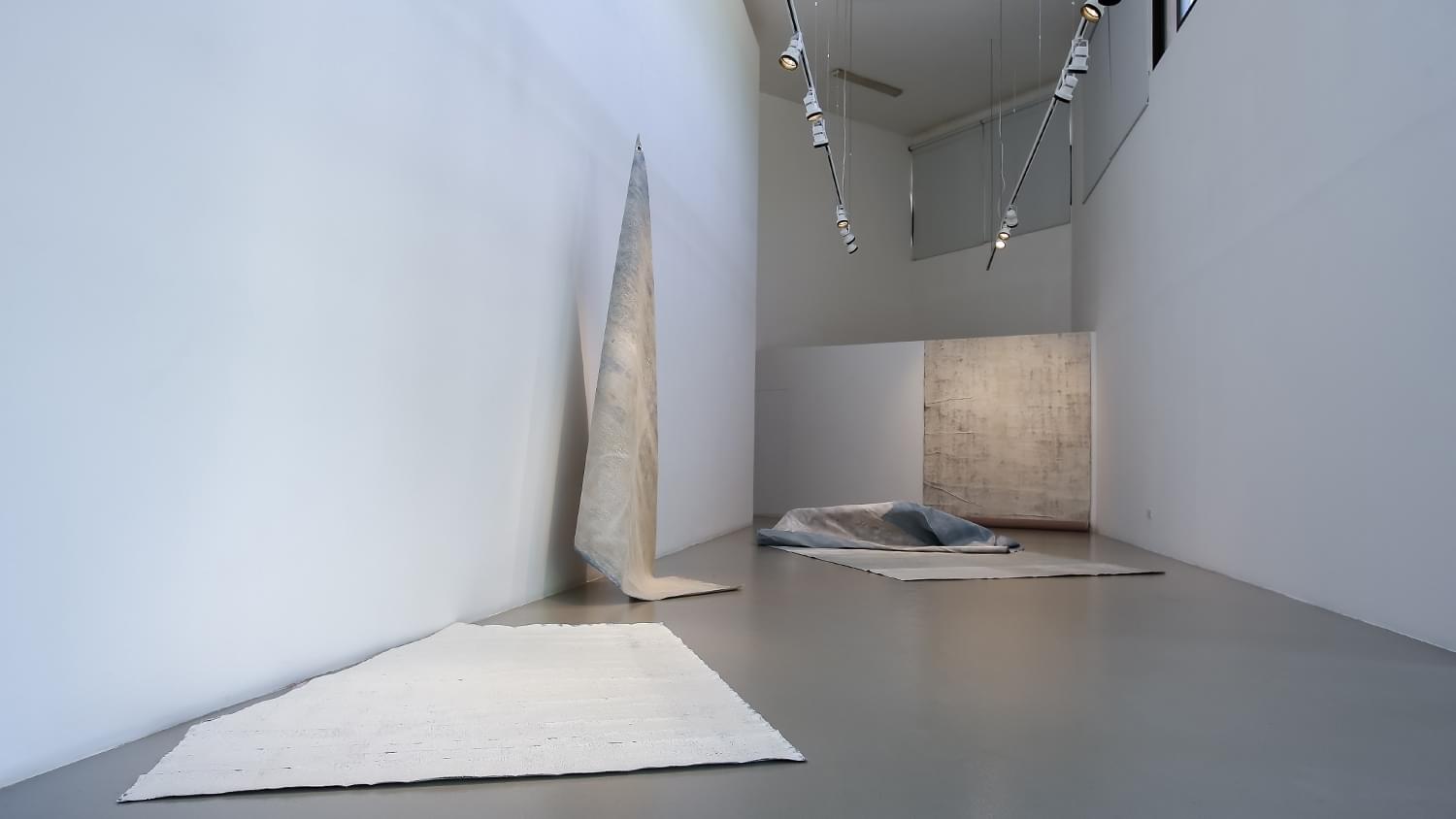 What if frescoes lose confidence? What if appetising pigments take over? What if scale is shaken and verticality defied? What if a wall weight is suspended?
Tashkeel's Autumn 2020 season programme begins on 22 September with a solo exhibition by Chafa Ghaddar entitled 'Recesses'. The exhibition shines a new light on the ancient mural-making technique of fresco by challenging the "wall" and the idea of completion.

'Recesses', which runs until 26 November, is a body of work resulting from a year of research and experimentation, which combines paper, painting, fresco and other media as a territory of skin, offering viewers an intimate and challenging experience of touch, colour, texture and material.
Ghaddar's problematisation of the fresco technique in her work is informed by extensive research in this historical technique that she started studying in 2012 while in Florence, Italy. It was created with mentorship from arts writer Kevin Jones, and artist, critic and educator Jill Magi.
This is Ghaddar's first solo exhibition in the UAE, and the third and final public outcome of the 2018/2019 Tashkeel Critical Practice Program (CPP) after Emirati photographer Jalal Bin Thaneya and Spanish artist Silvia Hernando Alvarez. It will be accompanied by a catalogue and public programme of workshops, talks and tours.
To view the exhibition*, booking in advance is essential via email [email protected] or call +971 4 336 3313.

Tashkeel reserves the right to reschedule any gathering in adherence to updated Dubai Government health and safety rules and guidelines.

_______________________________

Engagement Programme
Thursday 26 November, 5-6pm, 6-7pm, 7-8pm (3 sessions, one hour per tour)
Artist-led Exhibition Tours
Free of Charge
Join artist Chafa Ghaddar on an exploration of the exhibited works. An opportunity to gain insight into the main themes and concepts of this exhibition with the artist. Limited capacity in line with social distancing measures. Booking required by email to [email protected].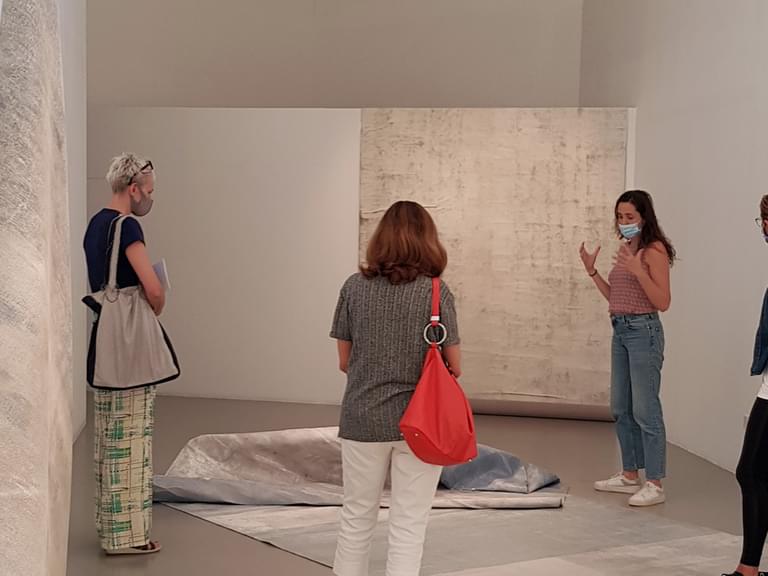 Saturday 7 November & Monday 9 November, 10am-1pm
Workshop: Overlay
AED 250 per person
This two-part exploratory workshop is an invitation to explore the idea of overlay materials and text. Participants will examine examples of frescoes and palimpsests and discussing readings shared by the artist such as 'The Fold' by Deleuze and 'Poetic of Space' by Gaston Bachelard. Participants will be encouraged to experiment with painting, drawing, building or writing. Limited capacity in line with social distancing measures.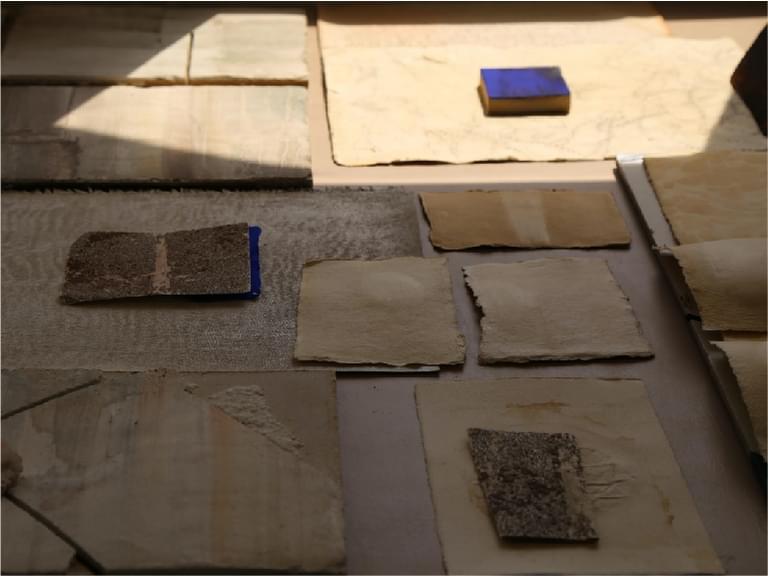 Sunday 22 November, 7-8.30pm
Meet the Artist: Chafa Ghaddar
Zoom
Free of Charge
Over the last four years, the artist Chafa Ghaddar has become an important part of the Tashkeel creative community, using the spaces and facilities to experiment and further her practice while taking an active role in the many conversations and collaborations that arise from having a such a diverse group of artists and designers all under one roof.
Join this live Q&A session as Chafa Ghaddar discusses her career path, arts practice and the new body of work created during her participation in the Critical Practice Programme at Tashkeel.
The session will be conducted on Zoom and moderated by Tima Ouzden, Studio & Engagement Manager at Tashkeel.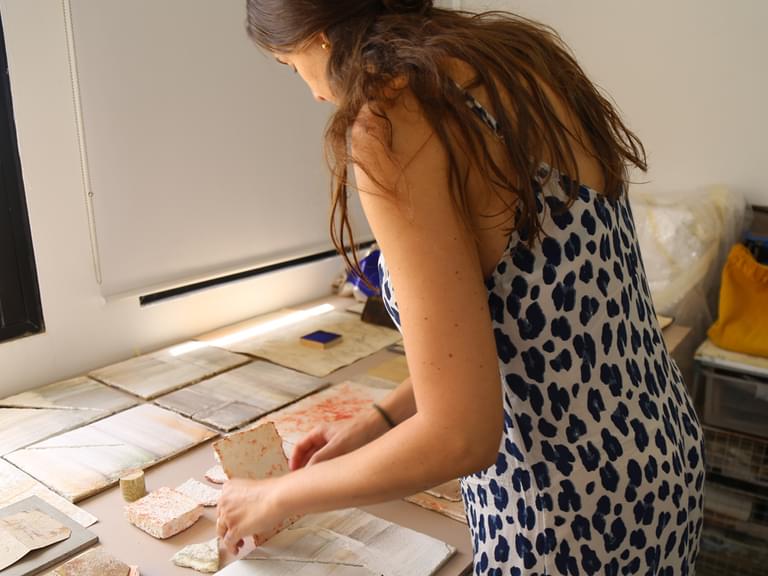 Wednesday 18 November, 7 – 8.30 pm
Blue: Chafa Ghaddar & Jill Magi talk about more than colour
Zoom
Free of Charge
Blue compels, carries history, is a luxury, is a necessity. What does this colour denote? In this talk, artist, writer, educator and mentor Jill Magi joins the artist to discuss their associations and practices in and with blue, such as blue and commodities, blue and the sea, and blue as a colour in which to be inside.
The conversation will be conducted on Zoom and moderated by Tima Ouzden, Studio & Engagement Manager at Tashkeel.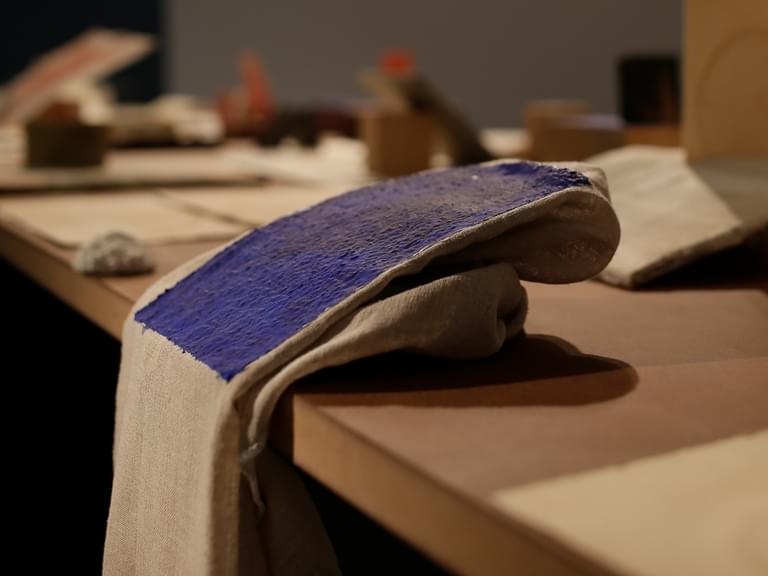 Tuesday 29 September, 7–8:30pm
Kevin Jones in Conversation with Chafa Ghaddar
Free of Charge
Chafa Ghaddar and writer Kevin Jones discuss the Ghaddar's art practice, exploring the ideas that shaped the exhibition, their ongoing conversation through a journey of mentorship and the new possibilities and ideas that have emerged through Critical Practice Programme. The talk will take place at Tashkeel Nad Al Sheba. Limited capacity in line with social distancing measures. Book your seat in advance or watch the live stream on Instagram @tashkeelstudio.


About Chafa Ghaddar
Chafa Ghaddar is a graduate of Académie Libanaise des Beaux-Arts (ALBA) and later studied fresco and traditional painting in Florence. In addition to wall painting and surface finishing, working in murals, painting, drawing, photography and mixed media, she also explores the use of fresco in contemporary practices and other processes.