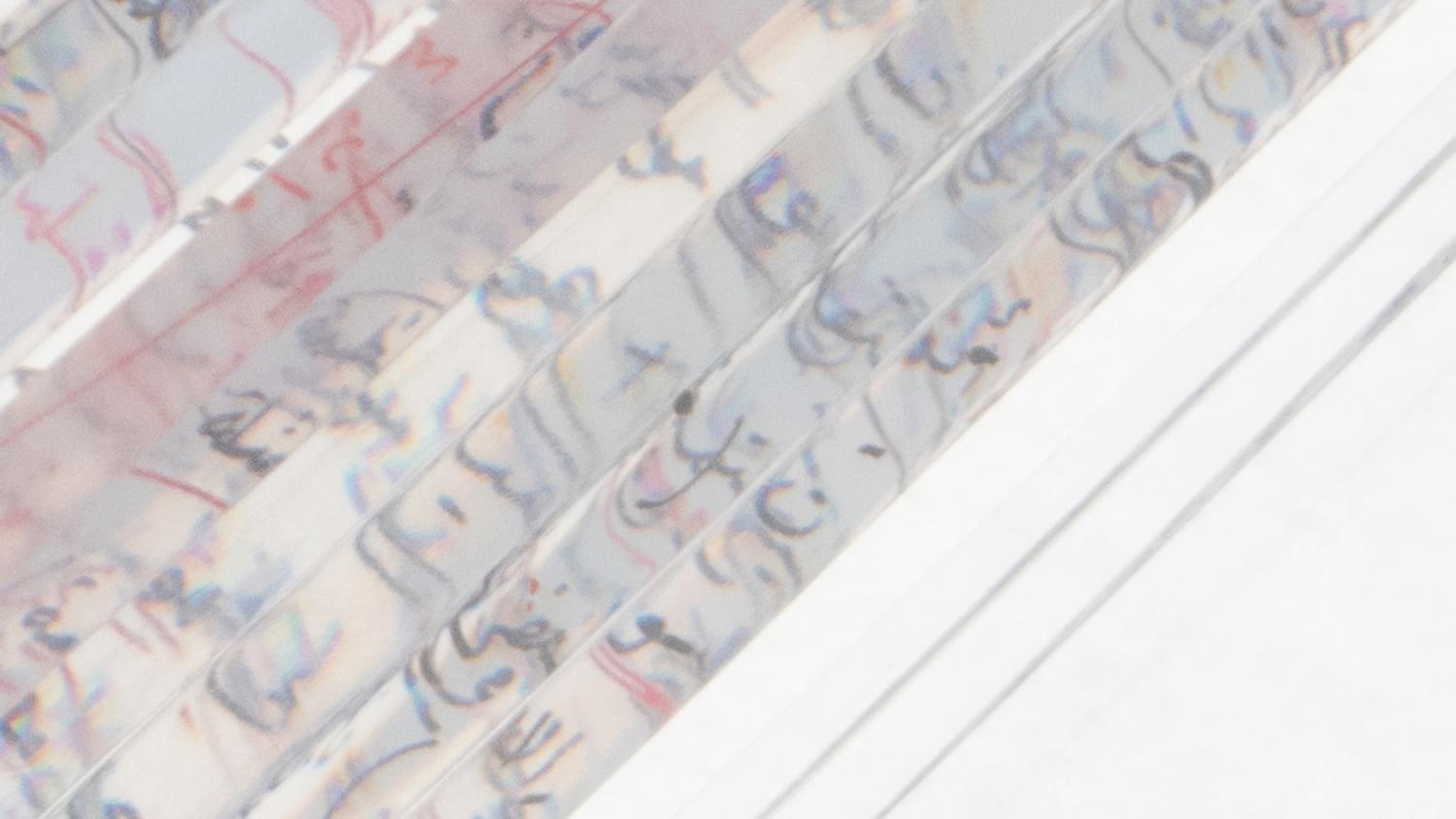 Tashkeel is pleased to present "So to Speak", a solo exhibition by Shamma Al Amri of Tashkeel's Critical Practice Programme 2022. The exhibition explores Shamma's ongoing research into language, meaning and social behaviour. This exhibition is the first public outcome by a participant of the Critical Practice Programme 2022.
During her time on the programme, she examined the specific use of language in oaths and took this as a starting point to develop her own 'artist oath'. This led her to study habitual and customary words and to explore their legitimacy across contexts to reveal their degree of elasticity, transformation or resistance. During this process, Shamma honed in on the root of a single Arabic word that dictates correctness, exploring the multiplicity of meaning and context to navigate concepts of agency and social behavior within collective systems. Her particular interest lay in the study of Arabic text and its visual and theoretical implications as a means of shifting and expanding systems of engagement today. By drawing inspiration from pedagogical methods to popular culture, she invites the viewer to explore language as an expression of both image and meaning.
The programme was carefully constructed and built around Shamma's practice and areas of research. She was mentored by the renowned typographer, writer and graphic designer Huda Smitshuijzen AbiFarès and acclaimed artist Mohammed Kazem.

_____________________


Gallery hours
Sunday – Thursday, 10 am – 10 pm; Friday 9 am – 12 pm

_____________________
Exhibition-related activities:
- Artist-led Guided Tour with Nasser Abdullah
- Poetry Evening with Shamma Al Amri and Nujoom Al Ghanem
- One-word Risograph Workshop with Shamma Al Amri and Ibraheem Khamayseh
- So to Speak – The Talk with Shamma Al Amri and Jolaine Frizzel

About Shamma Al Amri
Shamma Al Amri holds two MA degrees in Culture and Creative Industries and Contemporary Art Practice from the Royal College of Art in London. Shamma is a very active member in the UAE cultural scene and has founded a number of cultural projects such as The Nomad Box, Majhool and bleep. She is also a co founder and a member of The Arab Art Saloon in London. Shamma has participated in a number of exhibitions both locally and internationally including the United States touring show Past Forward a...