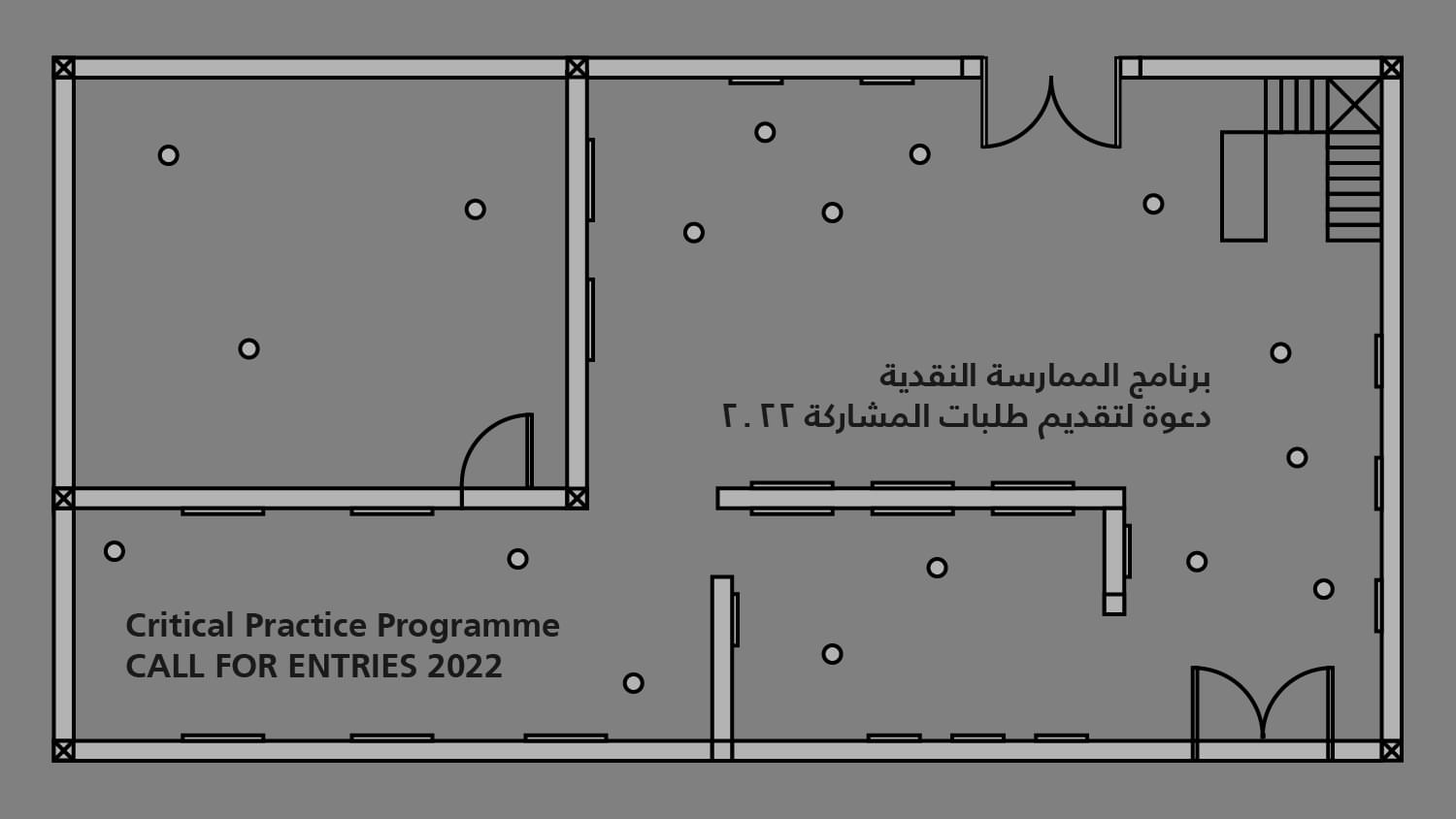 Tashkeel is proud to be announcing the call for entries for the eighth edition of the Critical Practice Programme 2022. Open to all visual arts practitioners in the UAE over the age of 21, the programme offers studio support, critique and production for practicing, contemporary artists living and working in the UAE up to one year.
The Critical Practice Programme is carefully constructed and built around the selected artist's practices and/or areas of research, generally culminating in an exhibition, publication or other digital/physical outcome. The aim of the programme is to provide the artist with sustained support to develop their work in an environment that encourages progressive experimentation, cross-disciplinary exchange and cross-cultural dialogue.
Divided into three phases, the call for entries is open to artists working in any discipline(s) who are committed to pursuing a self-directed programme of development. Applications must be submitted before 10pm, 16 October 2021.
CRITICAL PRACTICE PROGRAMME ALUMNI
Afra Bin Dhaher
Mentored by Andrew Starner, Writing Program lecturer, NYUAD.
Solo Exhibition: Hymns to a Sleeper (Tashkeel, 2016)
Vikram Divecha
Mentored by Debra Levine, Assistant Professor of Theatre, NYUAD.
Solo Exhibition: Portrait Sessions (Tashkeel, 2016)
Hadeyeh Badri
Mentored by Roderick Grant, Chair & Associate Professor of Graphic Design, OCAD University, Toronto & curator, writer, art historian Dr. Alexandra MacGilp.
Solo Exhibition: The Body Keeps the Score (Tashkeel, 2017)
Raja'a Khalid
Mentored by artist and cultural producer Jaret Vadera & Iftikhar Dadi, Associate Professor of Art Cornell University, NYC.
Solo Exhibition: FASTEST WITH THE MOSTEST (Tashkeel, 2017)
Lantian Xie
Convened Water, Gas, Electricity, Rent: A Reading Group throughout 2017 exploring hospitality, occupancy, homeliness, precarity, exception and temporariness.
Debjani Bhardwaj
Mentored by artist Les Bicknell & artist and gallerist Hassan Meer.
Solo Exhibition: Telling Tales (Tashkeel, 2018)
Jalal Bin Thaneya
Mentored by photographer Jassim Al Awadhi & artist, curator, educator Flounder Lee.
Solo Exhibition: Beyond the Fence (Tashkeel, 2019)
Chafa Ghaddar
Mentored by arts writer and critic Kevin Jones and artist, critic and educator Jill Magi.
Solo Exhibition: Recesses (Tashkeel, 2020)

Silvia Hernando Álvarez
Mentored by artist, academic, writer Isaac Sullivan & artist, writer Cristiana de Marchi.
Solo Exhibition: Under the Red Light (Tashkeel, 2020)

Mays Albaik
Mentored by audiovisual artist Lawrence Abu Hamdan and artist, curator Ala Younis.
Solo Exhibition: A Terranean Love Note (Tashkeel, 2021)
Hamdan Buti Al Shamsi
Mentored by artist Hind bin Demaithan Al Qemzi, founder of Hamzat Wasl Studio.
Solo Exhibition: Kn-Bkhair (Tashkeel, 2021)
Hind Mezaina
Mentored by curator, writer, strategist and photographic consultant, Peggy Sue Amison.
Solo Exhibition: Wonder Land (Tashkeel, 2021)
Nora Zeid
Mentored by design professional, researcher and educator Ghalia Elsrakbi, and Möbius Design Studio co-founder, Tashkeel member and American University of Sharjah lecture, Hala Al Ani.
Solo Exhibition: Cairo Illustrated: Stories From Heliopolis (Tashkeel, 2021)
Opening Hours
We are open today
9:00AM - 10:00PM
Open: Saturday - Thursday
Closed: Friday
How to find us