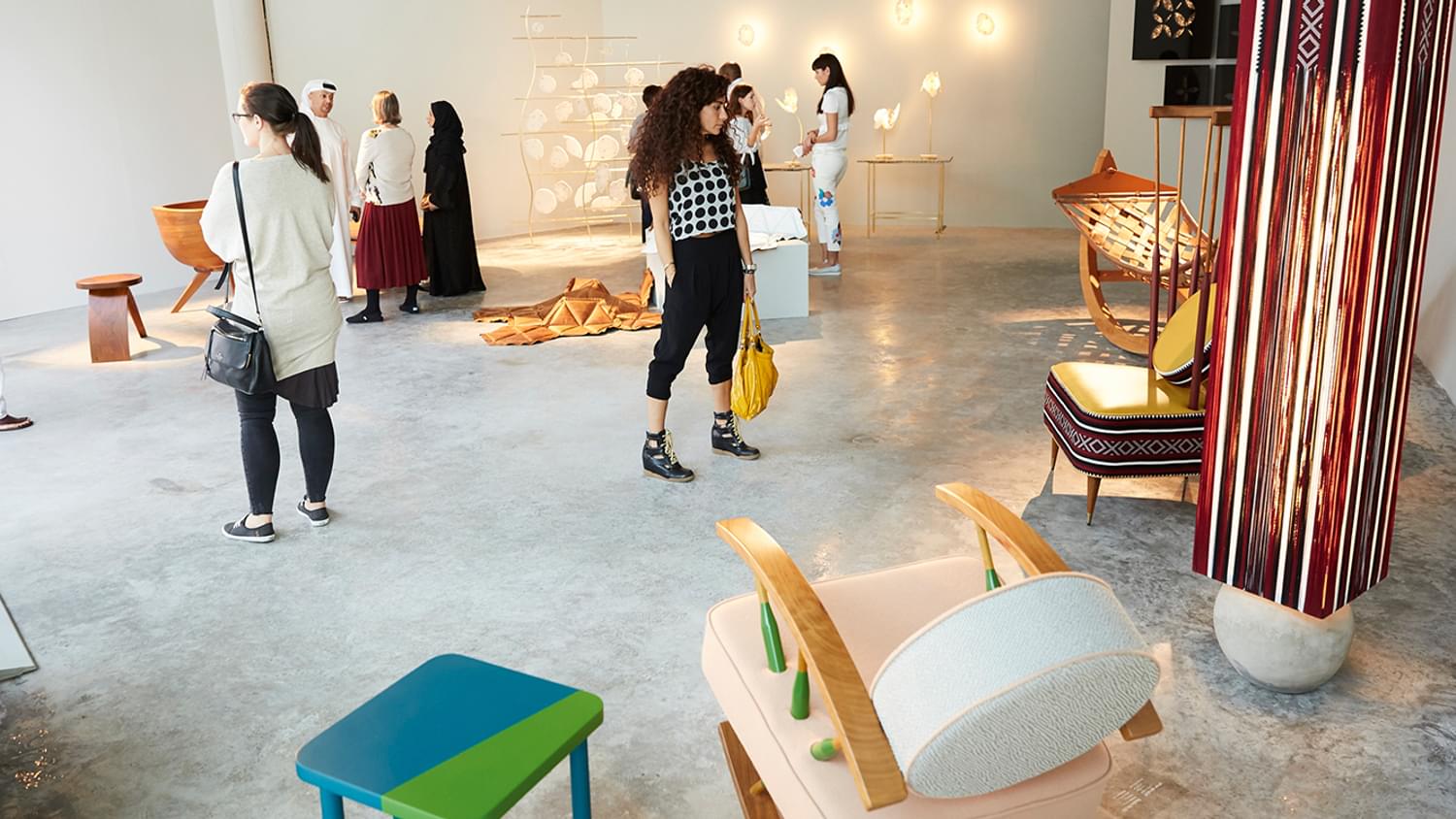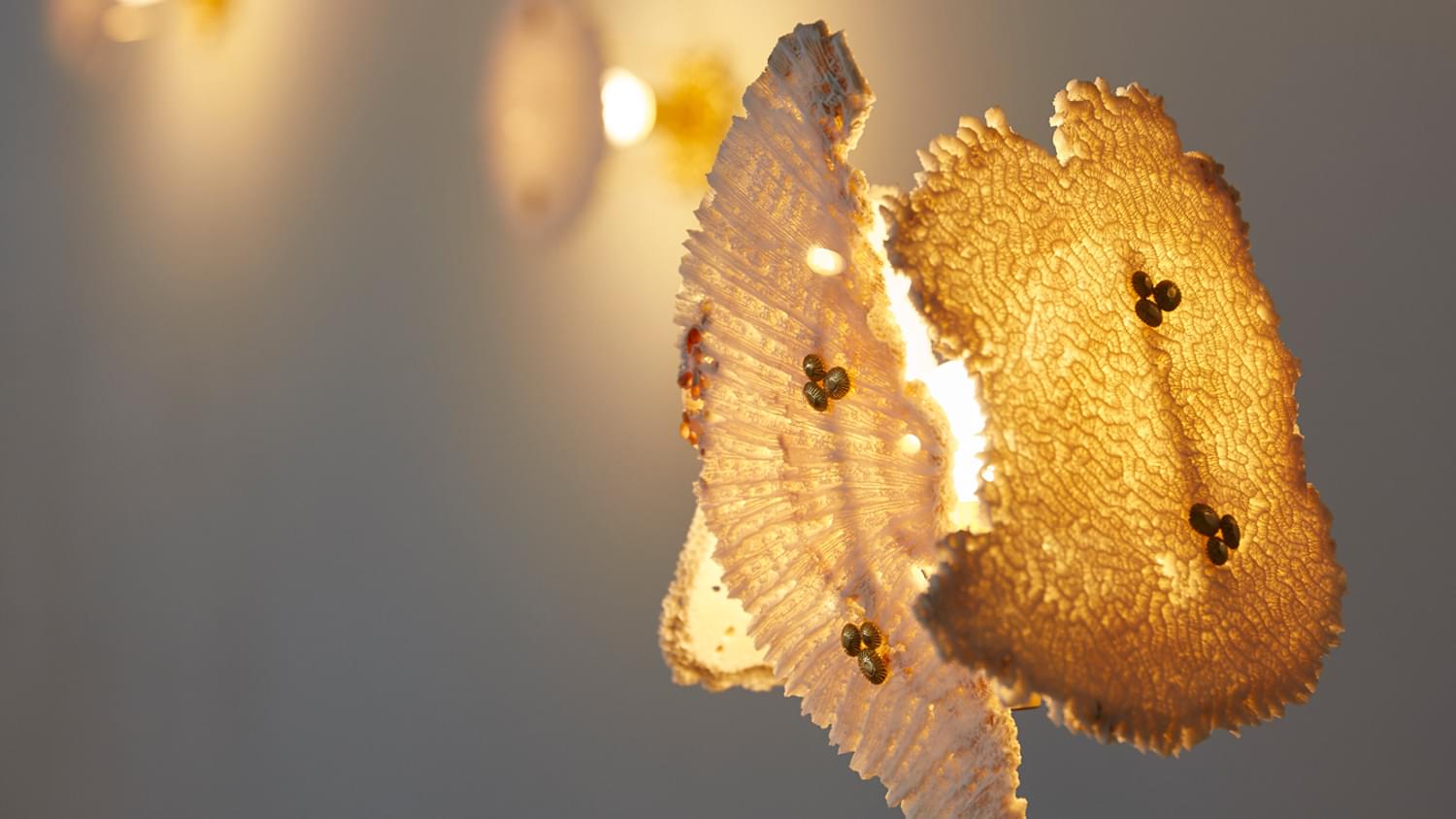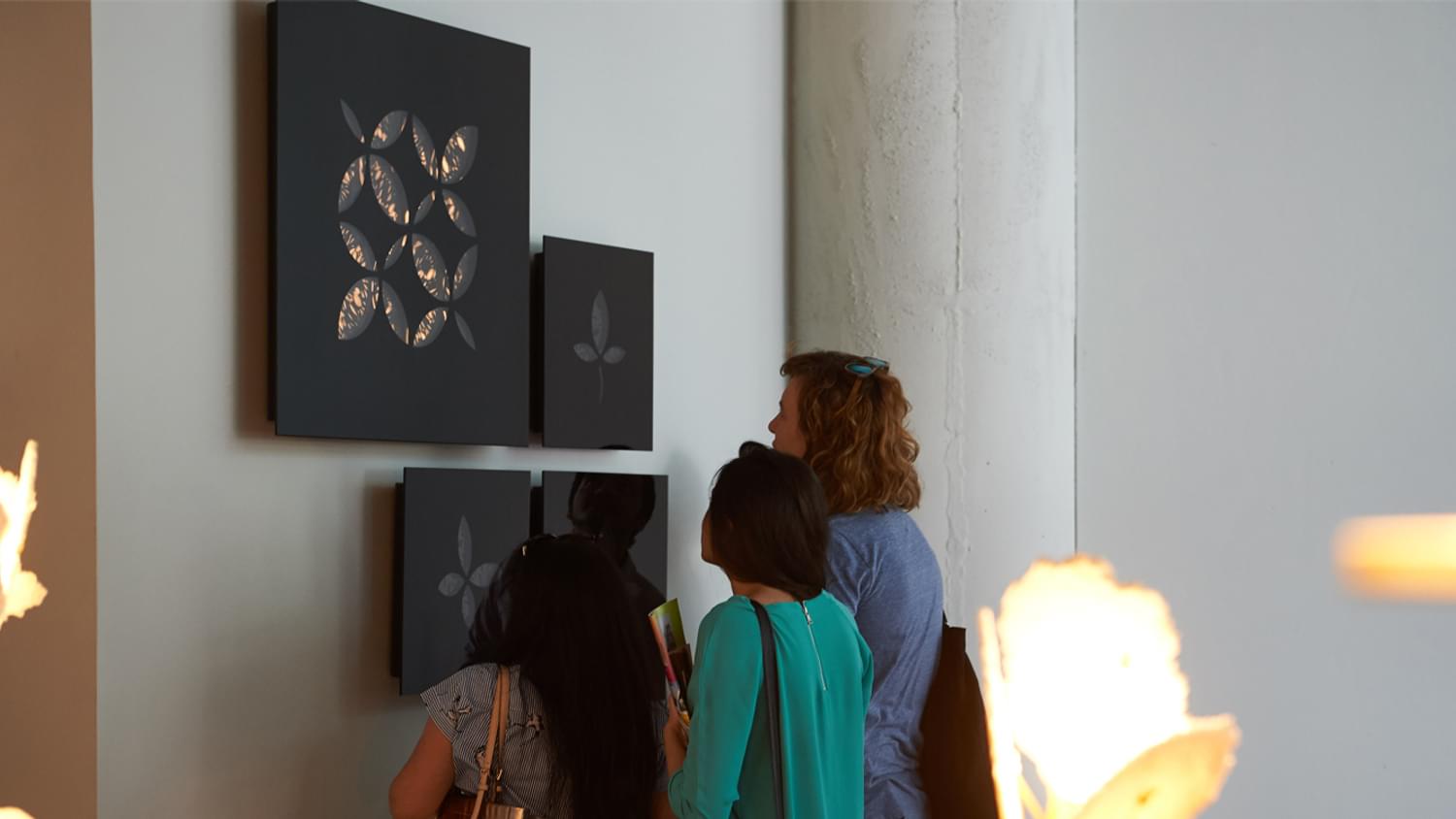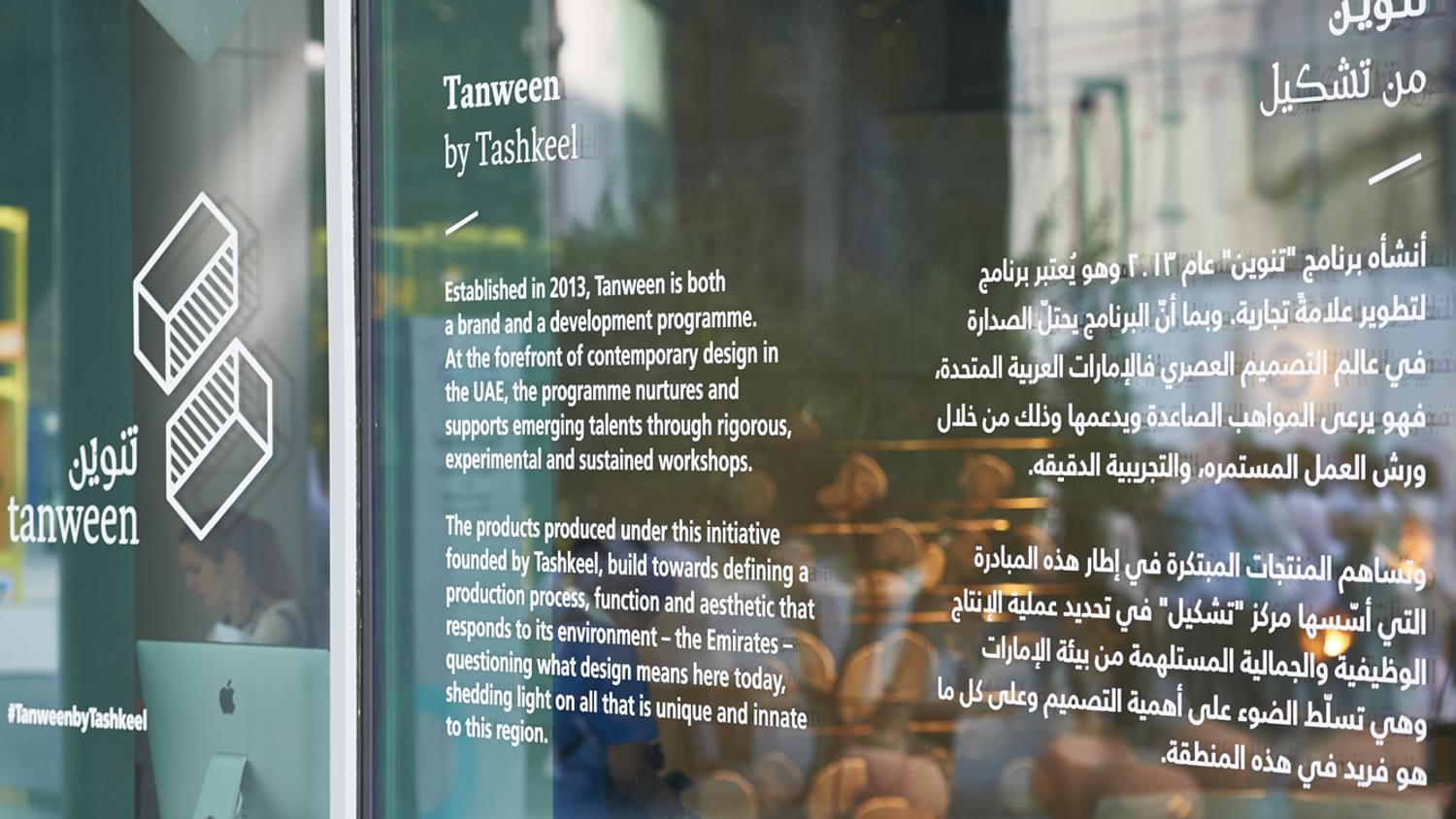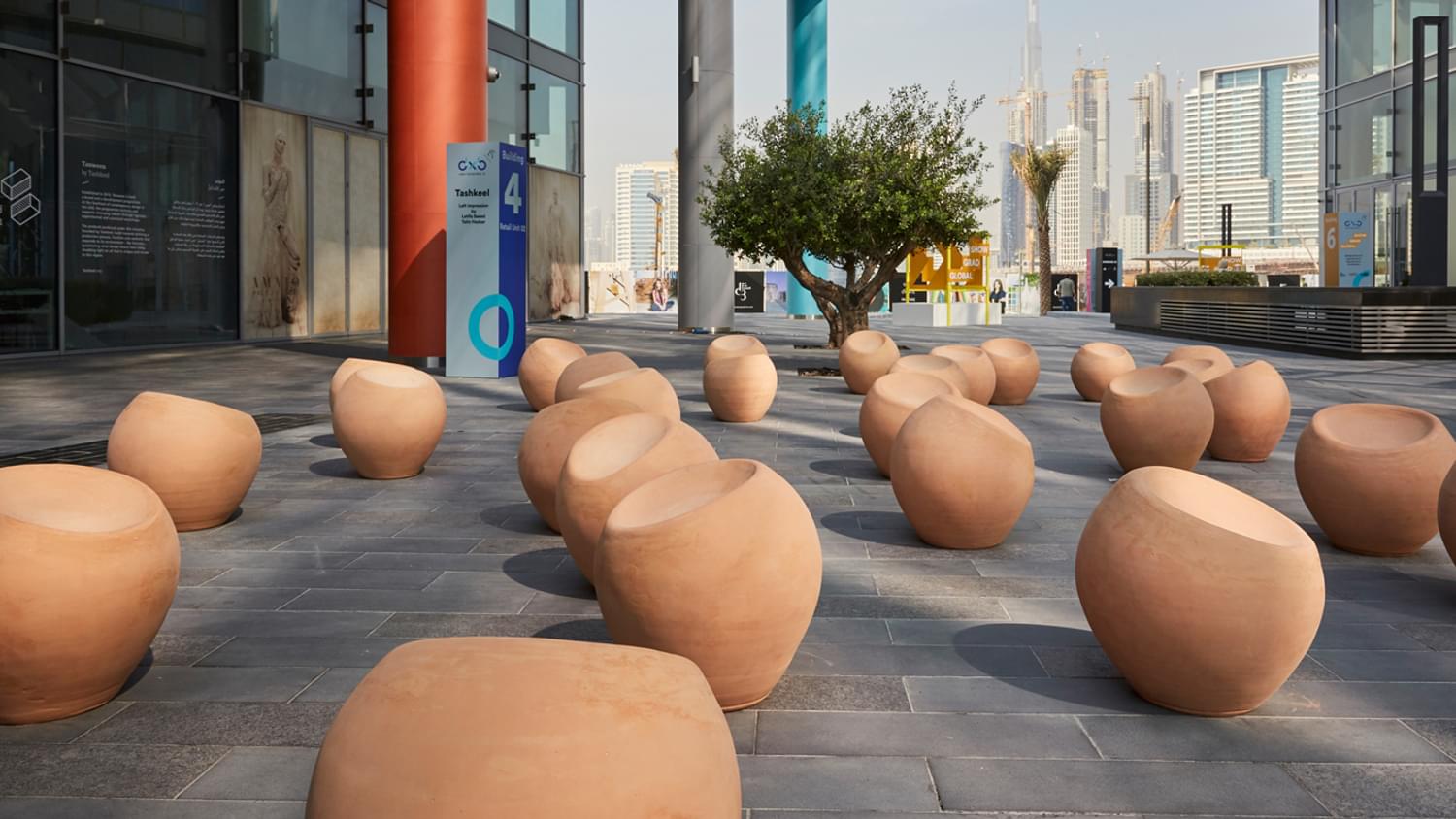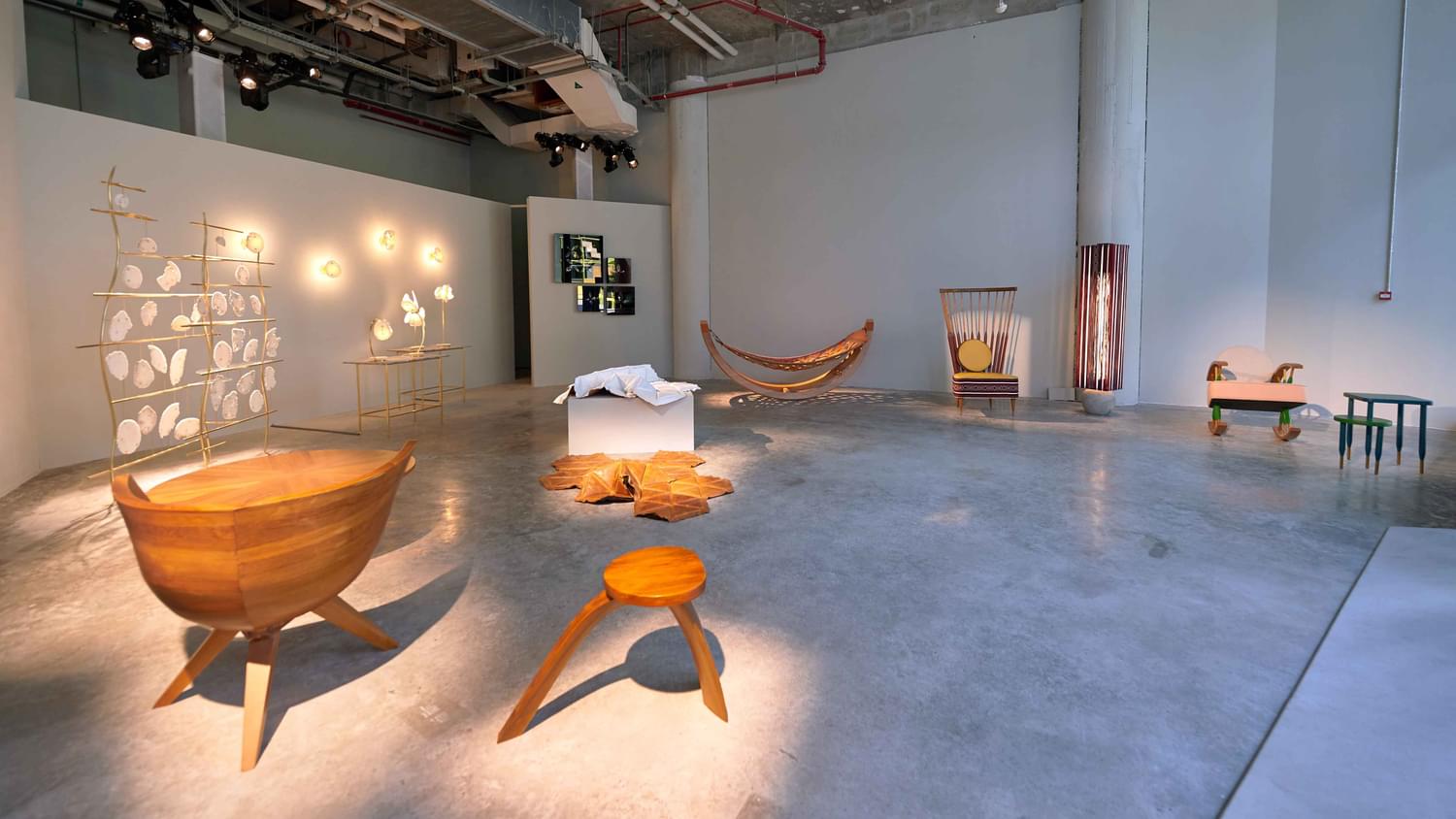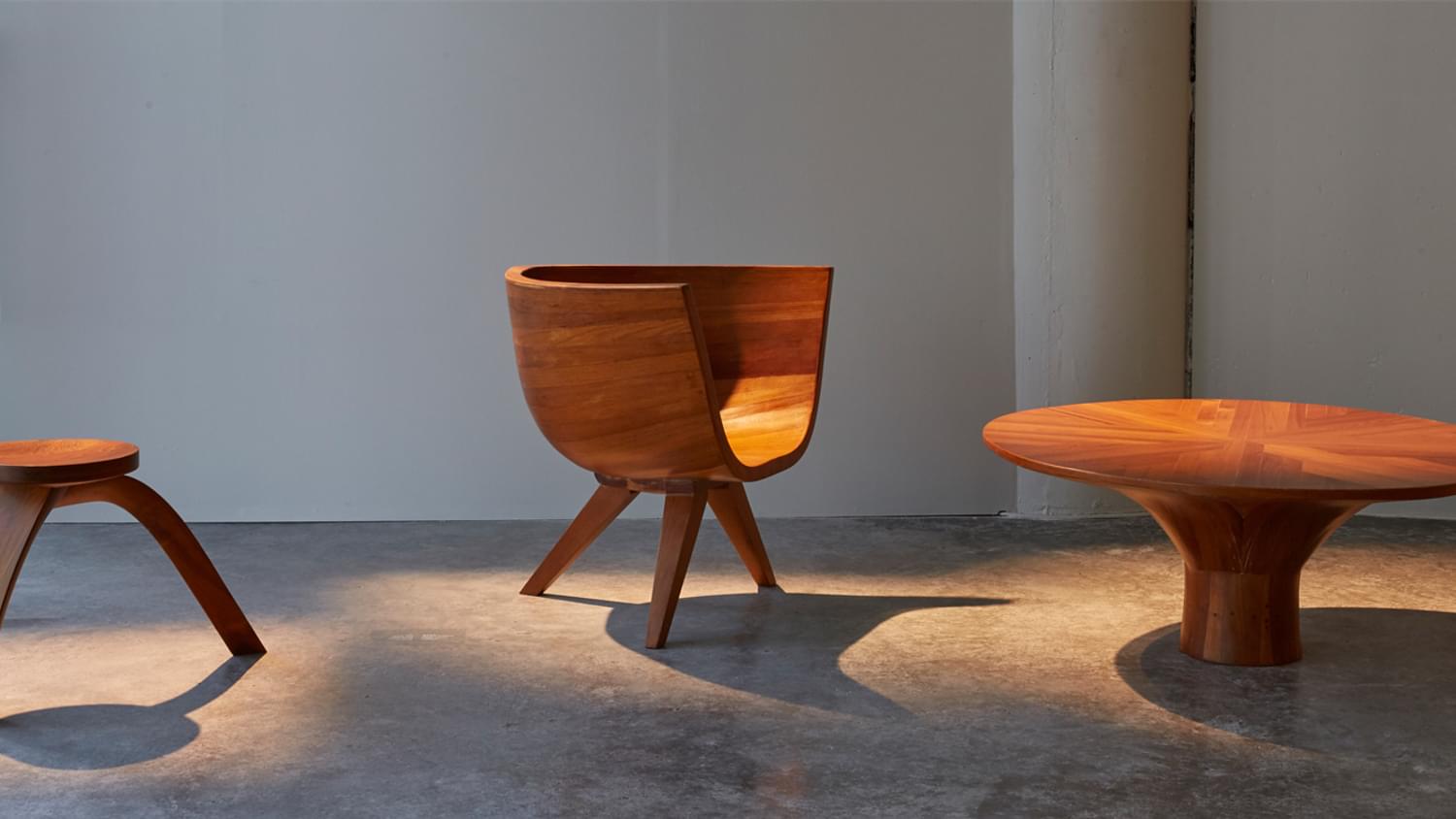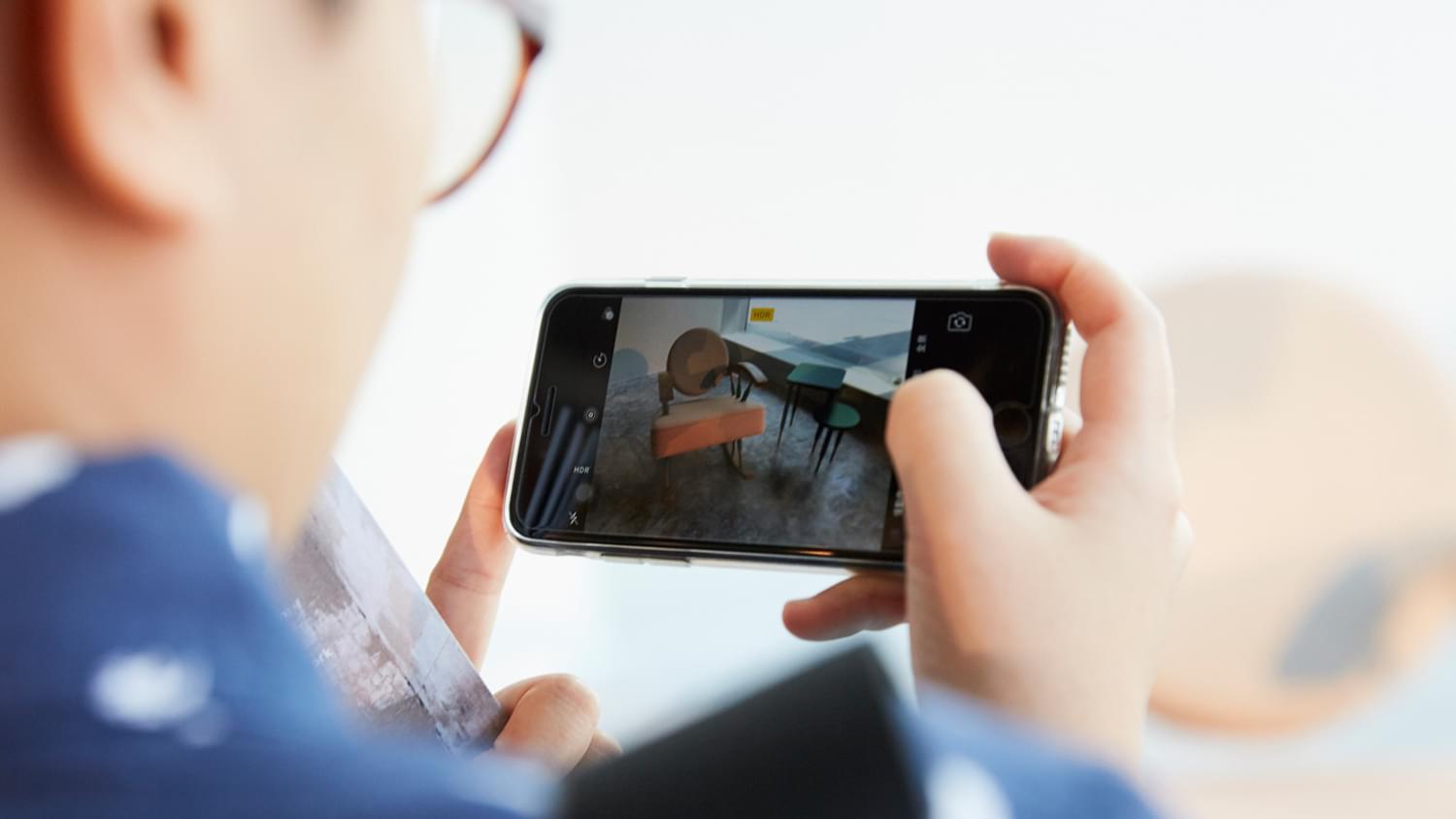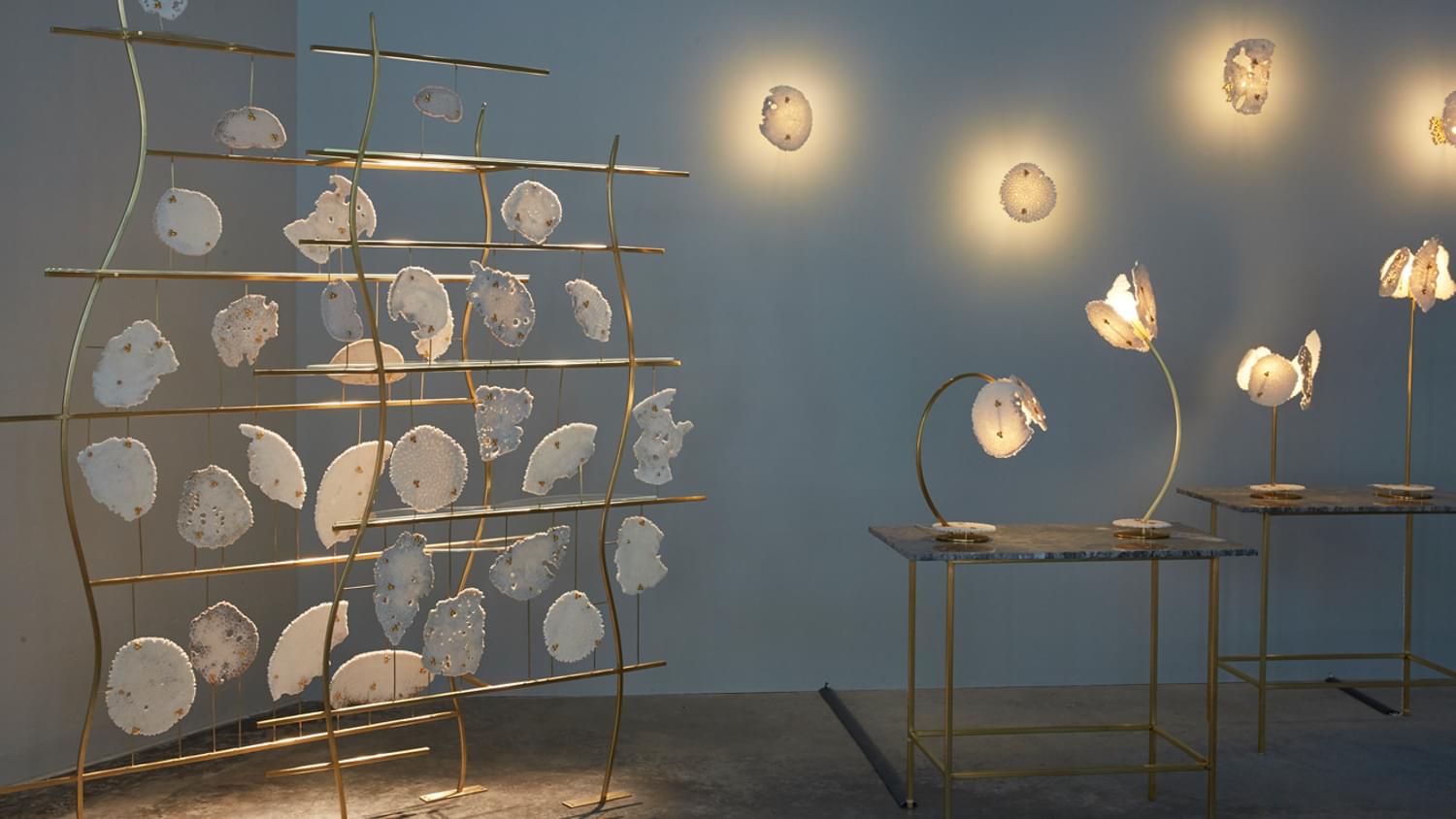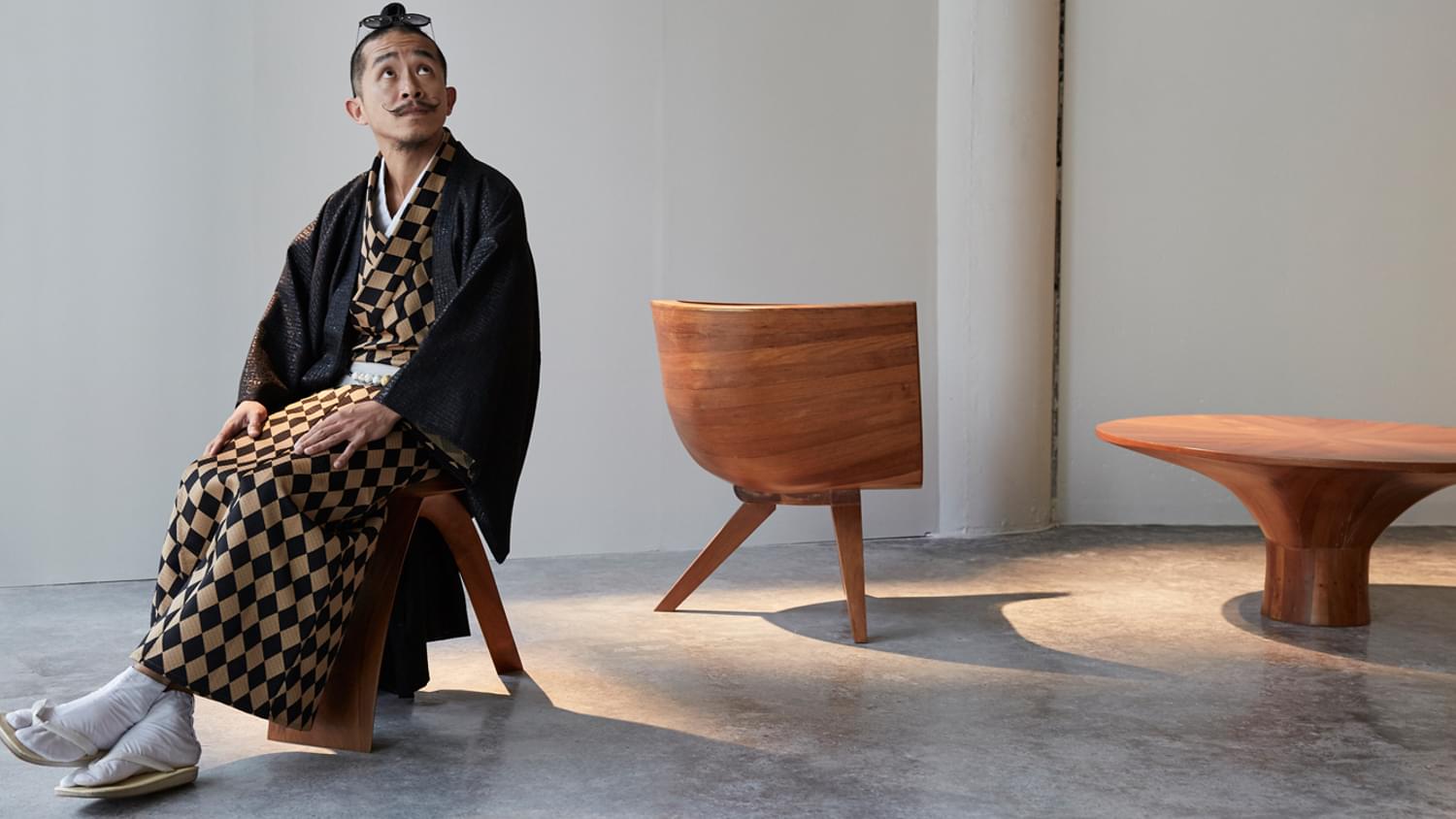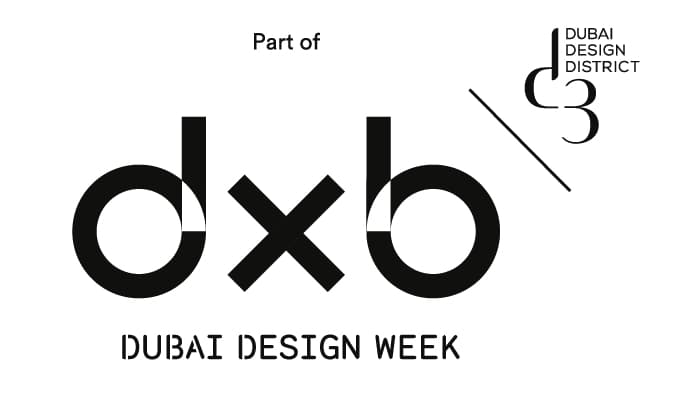 As part of Dubai Design Week, Tashkeel will be showcasing new works by UAE-based designers in Dubai Design Week. In parallel to their participation in Dubai Design Week, Tashkeel has commissioned designers Latifa Saeed and Talin Hazbar to create new work as part of the Design Week Installations. Dubai Design Week is held in partnership with Dubai Design District (d3) and is a six-day public programme that allows visitors to explore and engage with the design scene in the UAE.
The designers exhibiting with Tashkeel are all alumni of the Tanween Design Programme, products of which have been exhibited at collectible design fair, Design Days Dubai, over the last four years. In addition to earlier works being shown by Amer Aldour, Saher Oliver Samman, and Zeinab Al Hashemi, designers Rand Abdul Jabbar, Studio MUJU (Jumana Taha and Mentalla Said), and Zuleika Penniman have been commissioned to make new pieces, ranging from furniture to light installations.
Building on their previous designs, the alumni have utilised their experience during and since Tanween to create pieces that respond to their earlier products in concept and aesthetic. Rand Abdul Jabbar's new seating mirrors elements of her FORMA chair, a product that was part of the series developed during Tanween 2014/15, inspired by the disappearing craft of traditional dhow building. The designers from the 2015/16 edition of Tanween Programme, Studio MUJU and Zuleika Penniman, have developed pieces that are not only an addition to their previous products, but also created to exhibit a response and exchange between the old and the new. Studio MUJU's new furniture pieces present a progression from the former Fattoum lamp and Moza chair. In contrast, Zuleika Penniman's Coral I room divider, made of coral and gold-plated steel, served as a springboard for Penniman's latest light installation, reflecting her ongoing interest in the tradition of coral in the UAE and her attentiveness to detail.
The Dubai Design Week installation by Latifa Saeed and Talin Hazbar entitled Left Impression, commissioned by Tashkeel, is a seating installation inspired by the Emirati Majlis; a major facet of social life in the UAE where family members and the community gather. The pair met through the Tanween Design Programme and this is their third collaboration with a 40-year-old terra-cotta factory in Sharjah. The installation will be showcased outside of the Tashkeel exhibition space in d3 in building 4-R02.
Simultaneously, Tashkeel will be presenting an exhibition of images of Tanween products, background information, and video profiles of the participating designers at their main gallery in Nad Al Sheba 1. The exhibition space in Tashkeel will also display the products shown at Dubai Design Week from 1 November – 17 November.
Photography by: Sami Sasso and Capital D