Studio MUJU
Lives and Works:

Dubai

Disciplines:

Architecture, Interior Design, Product/Furniture Design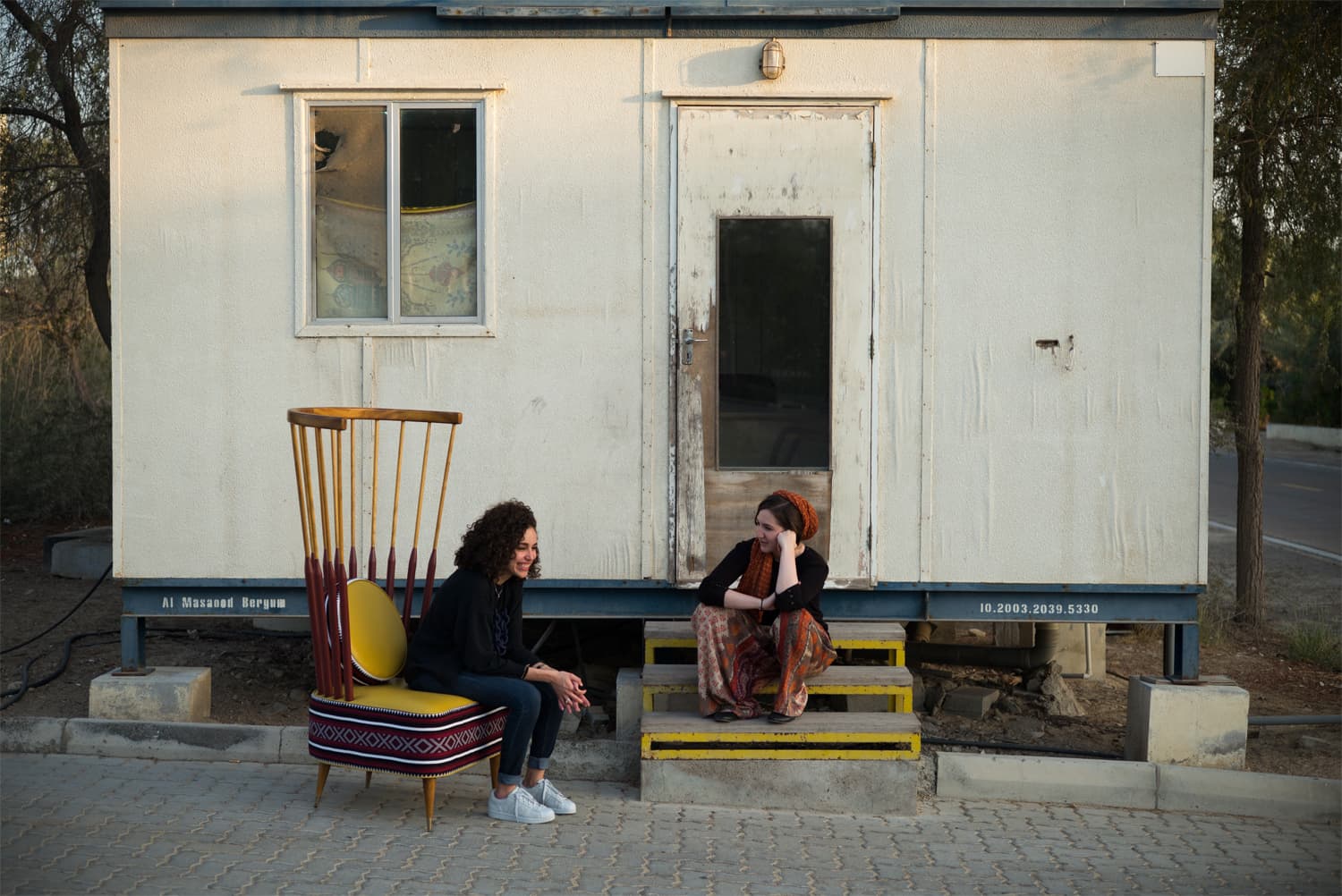 Studio MUJU are Mentalla Said and Jumana Taha who joined forces two years ago, after they developed a close professional relationship collaborating on multiple large-scale interior design projects. Both designers are dedicated to exploring various material processes, and enjoy infusing a sense of quirky playfulness into their product and furniture designs. They designed and manufactured a chair for the organisation 'Surge for Water', which was auctioned to support the charity. The designers have lived in the UAE for a combined 28 years, and are passionate about using local materials and resources to inspire and create bespoke furniture pieces. Studio MUJU looks forward to expanding its product portfolio and to developing a unique design aesthetic within the realm of furniture design.
Studio MUJU produced 'Moza', 'Fattoum', 'Baskota' and 'Hizz' as part of their participation in Tanween 2016.
Opening Hours
Tashkeel Alserkal
Gallery, Unit 58, Alserkal Avenue
Sun-Thu 10am – 7pm, Fri 9am–12pm
(closed Saturdays & public holidays).
Makerspace, Unit 89, Alserkal Avenue
Sat-Thu 10am – 7pm
(closed Fridays & public holidays).


Tashkeel Al Fahidi
House 10, Al Fahidi
(members only)


Tashkeel Nad Al Sheba
Nad Al Sheba 1

Temporarily closed for renovation
How to find us