Latifa Saeed and Talin Hazbar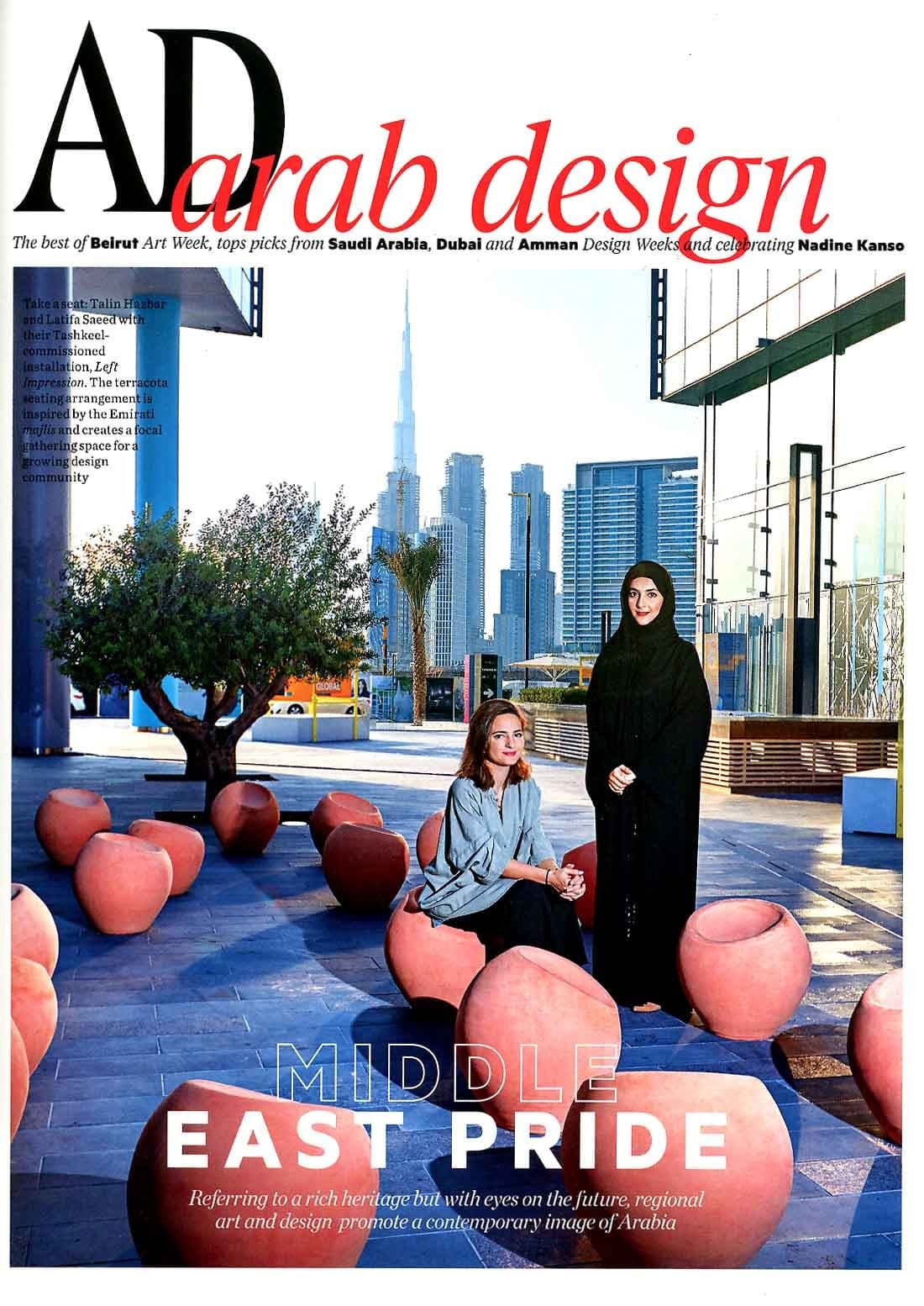 Latifa Saeed is an Emirati multidisciplinary conceptual artist and designer who is a keen experimenter in different art and design fields. Saeed defines her approach by the way she structures and manages her design process through one objective: to communicate. In a variety of media Saeed works across the fields of fine art, graphic design, advertising, branding and product design.
In recent years, Saeed has dedicated her time to work with traditional techniques, reviving them in a contemporary context. Saeed employs an experimental approach conceptually with the materials and techniques she uses in her practice, viewing design as 'a commodity signifying modernity and a form to preserve heritage'.
_________
Talin Hazbar refers to her work as structures of impermanence; structures that at times mutely build-up and accumulate and at others decay into their surrounding landscape. The interest lies on the macro and micro scale of the existing natural landscapes where certain behaviours occur.
Hazbar's work attempts to accentuate the importance of designing within natural systems, experimenting with materials to understand the behaviour, challenge the properties, and recall natural built structures.
In her work,impermanence is defined through creating organic structures, organic systems that allow for organic growth within a certain set of parameters where we can control and predict growth whilst allowing for unpredictable moments to exist. The process of materials transforming and withering towards growth or decay allows Hazbar to engage with the state of temporality that exists around and within us.
Opening Hours
Tashkeel Alserkal
Gallery, Unit 58, Alserkal Avenue
Sun-Thu 10am – 7pm, Fri 9am–12pm
(closed Saturdays & public holidays).
Makerspace, Unit 89, Alserkal Avenue
Sat-Thu 10am – 7pm
(closed Fridays & public holidays).


Tashkeel Al Fahidi
House 10, Al Fahidi
(members only)


Tashkeel Nad Al Sheba
Nad Al Sheba 1

Temporarily closed for renovation
How to find us