Talin Hazbar
Discipline:

Product/Furniture Design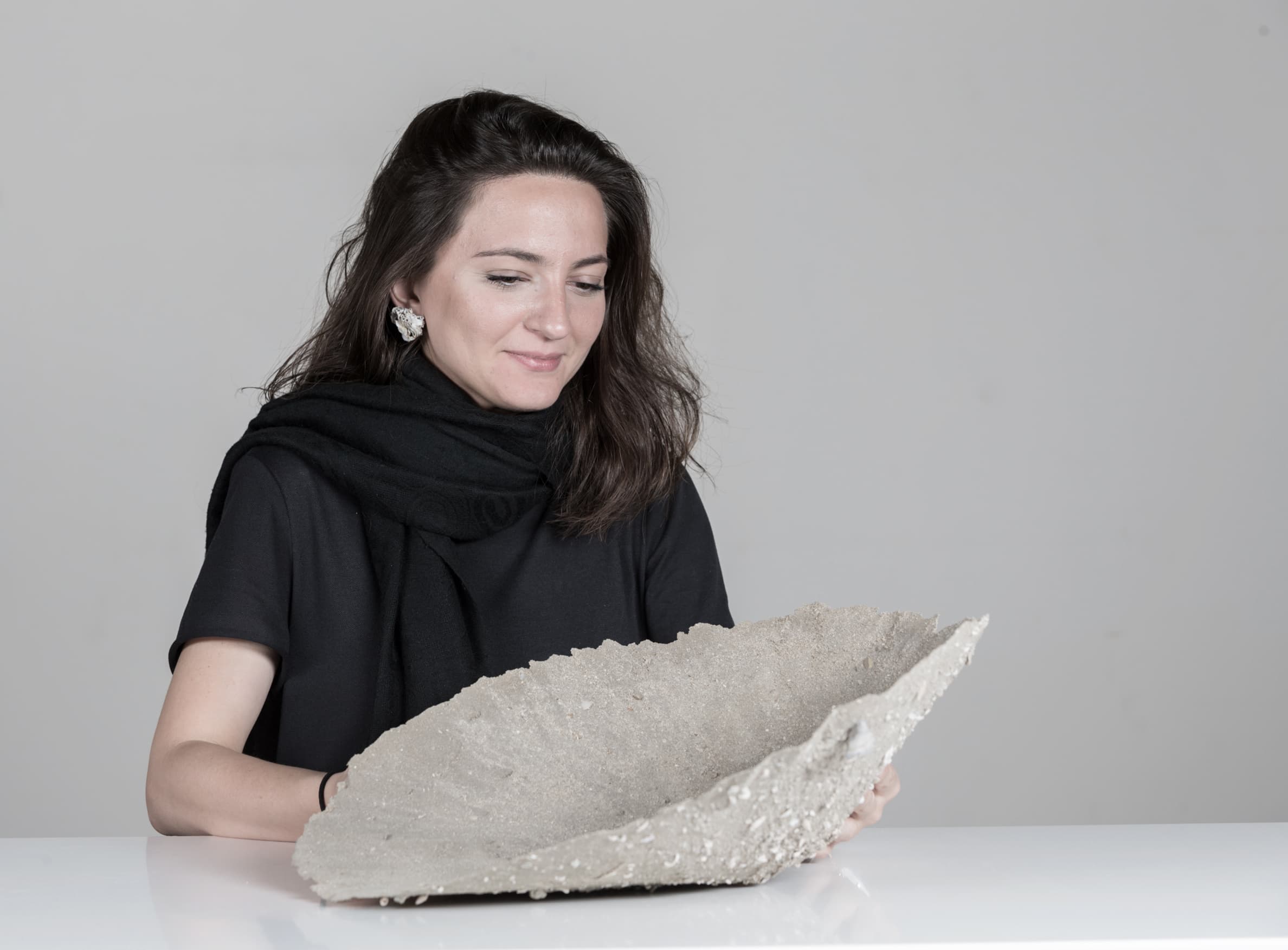 Talin Hazbar works across architecture, art and design. Hazbar's work is deeply connected to the surrounding landscape and its intricate materiality. Her work accentuates the importance of working within natural systems, experimenting with materials to understand the behaviour, challenge the properties, and recall natural built structures.
The interest lies on the macro and micro scale of the existing landscapes where certain behaviours occur. In her work, Impermanence is defined through creating structures that allow for organic growth within certain set of parameters where we control and predict its growth but always allow for unpredictable moments to exist. The process of materials transforming wither towards growth or decay allows Hazbar to understand the state of temporality that exists around and within us.

Hazbar intends to utilize her study of architecture and her research topics to contribute towards redefining materials experimentation, understanding the context of landscapes and implementing the research processes in art.

Talin Hazbar was commissioned to exhibit in Co-Lab exhibition: Contemporary Art and Savoir Faire in display at the Louvre Abu Dhabi 2018. Hazbar has also exhibited at; warehouse 421 Abu Dhabi, Dubai Design Week, Design Days Dubai, Third Line Gallery, Art Dubai, 1971 Flag Island Sharjah, Beijing Design Week, China to name a few.

Talin work has been published internationally through different publications as Architectural Digest, Designmena, Financial Times, Grazia France, Disegno, wallpaper.
Hazbar holds a bachelor of architecture degree from the American University of Sharjah 2012, and took part in the Salama Bint Hamdan Al Nahyan Emerging Artists Fellowship program in collaboration with Rhode Island School of Design - RISD, Abu Dhabi 2015 and Tanween Design Program, Tashkeel, Dubai 2015.
Opening Hours
Tashkeel Alserkal
Gallery, Unit 58, Alserkal Avenue
Sun-Thu 10am – 7pm, Fri 9am–12pm
(closed Saturdays & public holidays).
Makerspace, Unit 89, Alserkal Avenue
Sat-Thu 10am – 7pm
(closed Fridays & public holidays).


Tashkeel Al Fahidi
House 10, Al Fahidi
(members only)


Tashkeel Nad Al Sheba
Nad Al Sheba 1

Temporarily closed for renovation
How to find us