Saher Oliver Samman
Born:

1982

Home Country:

U.K.

Lives and Works:

Abu Dhabi, United Arab Emirates

Discipline:

Product/Furniture Design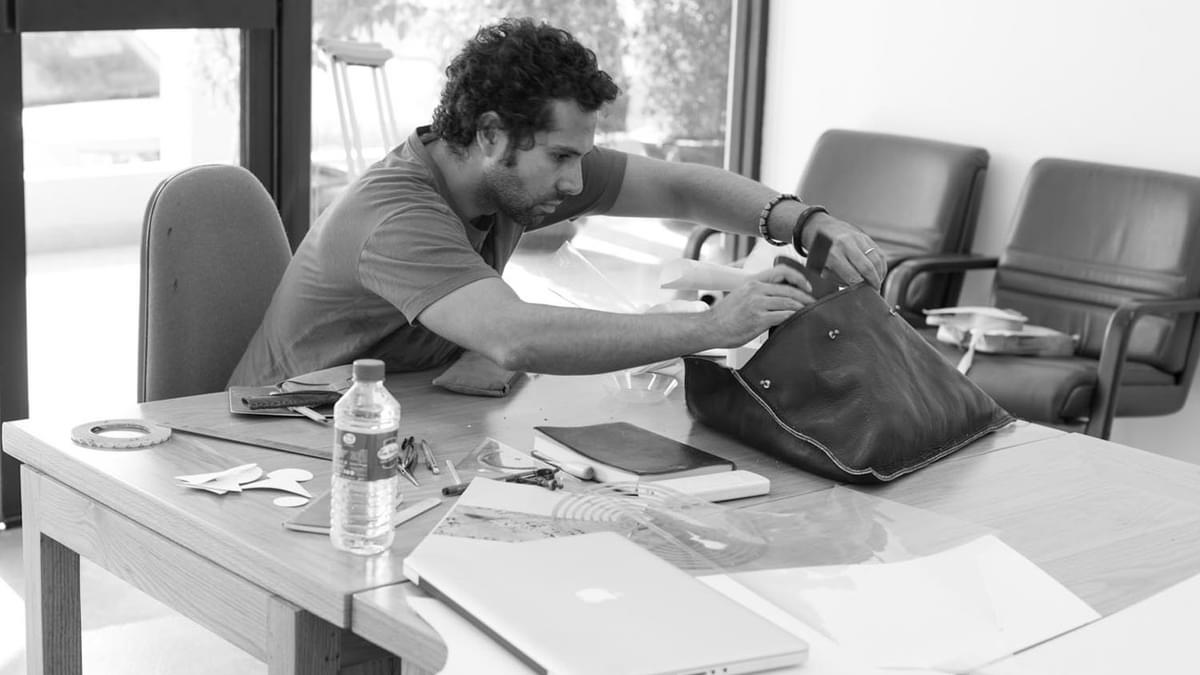 Saher Oliver Samman was born in the UK in 1982. His English mother and Palestinian father lived in multicultural East London, a melting pot of heritages & traditions from around the globe. Being raised in a creative household and exposed to so many cultures, Saher has always been inspired by classic & modern design, architecture, art, music & fashion and loves to create original designs from furniture to sports accessories.
Having graduated from London College of Fashion with a design degree, Saher mainly focuses on the use of leather on a diverse range of design projects. He has worked with many fashion, interior and product designers on numerous high profile projects across London in recent years before relocating to the UAE in 2013.
Whilst in the UAE Saher aims to develop his practice, by blending a European design perspective with local & regional inspiration, to forge a unique aesthetic of his own which caters for the local market.
Having a very hands-on approach to the design process Saher has set up a studio at Tashkeel in Nad Al Shiba, Dubai. Working on totally original designs, pushing the boundaries of locally sourced materials and manufacturers for the Tashkeel design residency.
Opening Hours
Tashkeel Alserkal
Gallery, Unit 58, Alserkal Avenue
Sun-Thu 10am – 7pm, Fri 9am–12pm
(closed Saturdays & public holidays).
Makerspace, Unit 89, Alserkal Avenue
Sat-Thu 10am – 7pm
(closed Fridays & public holidays).


Tashkeel Al Fahidi
House 10, Al Fahidi
(members only)


Tashkeel Nad Al Sheba
Nad Al Sheba 1

Temporarily closed for renovation
How to find us