Photowalk: Al Ras - Deira District
Ended - Saturday
19 February 2022
Mona Al Tamimi is an Emirati marketing professional from Dubai. Travel is her passion and photography is her favourite hobby. Her photography journey started in 2015. Three years later, she participated in her first public exhibition. Mona is driven by the desire to capture moments with her lens that inspire people to enjoy the beauty of this world. She developed her skills through numerous training courses and workshops as well as interacting with professional photographers. Her portfolio is a mix of street, wildlife, cityscape and landscape photography. In her work, she focuses on humanitarian issues and women's empowerment. Mona showcases her photos online and in public galleries. She holds a Master's in Strategic Marketing from the University of Wollongong and a Bachelor's degree in Computer Engineering from the University of Sharjah.
Schedule:
Date: 19 February 2022
Time: 10am-12pm
Capacity:
0 spaces left
Location:
Parking of Grand Souq
Fees:
AED 125.00 (+VAT)
Please note that fees are non-refundable.
Meeting Point: Parking of Grand Souq
Registration Deadline:
17 February 2022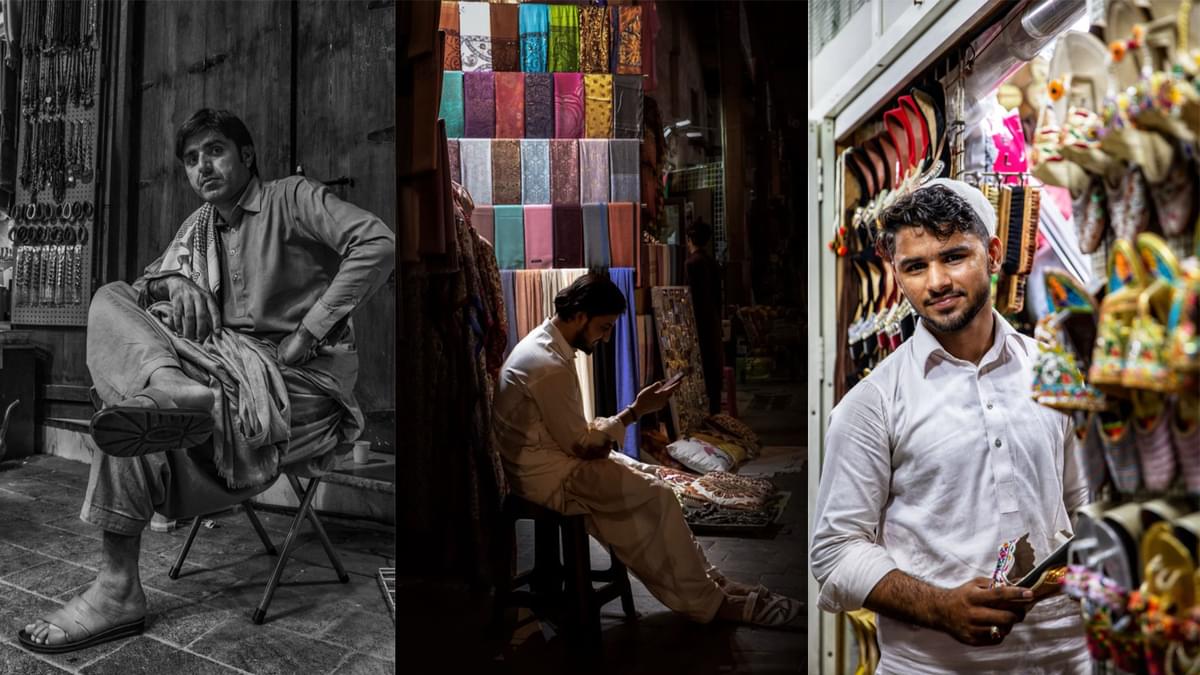 Meeting Point: Parking of Grand Souq
As part of the 'From End to End' exhibition curated by Sheikha Lateefa bint Maktoum, and Jassim Al Awadhi, Tashkeel has invited participating photographers Ola Allouz, Yagoub Al Hammadi, Maitha Bughanoum, Mona Al Tamimi, Mousa Al Raeesi and Faisal Al Rais to lead six guided photowalks of different sites around Dubai. These photowalks are informed by the photographers' personal questions and interests, and experiment with the format of a typical tourist visit, unveiling the many hidden layers and stories of the different sites of Dubai and what they have to offer.
For this Tashkeel photowalk, photographer Mona Al Tamimi will lead a two-hour visit to Grand Souq Deira - Al Ras area. Mona's work uses carefully posed models with well-thought of props to create what resembles a tableau vivant. She will use her techniques and experience to direct the participants on how to approach potential subjects and construct compositions that consider the various colourful objects present at the Souq.
This communal activity of camera enthusiasts will meet up at 9am at the Grand Souq Parking to walk around the area looking for stories that play on the notion of a living picture
Brief description of the site:
Established in 1850, Deira's traditional souq area now comprises a range of markets restored to showcase their original architecture. Grand Souq Deira, just steps away from the entrance of the spice souk, is an ideal shopping destination for gifts and traditional Arabian products. The market has a variety of goods on offer, including toys, household items and an array of gifts. Examples include trays, spices, perfumes, herbs, shawls and other fabrics. The shopping site emerged because of its close proximity to the harbour area, where merchants received goods from merchant ships that arrived from Africa and the subcontinent. More than 220 historic building facades have been refurbished and the surrounding urban spaces have been modified to enhance the visitor experience.
Opening Hours
Tashkeel Alserkal
Gallery, Unit 58, Alserkal Avenue
Sun-Thu 10am – 7pm, Fri 9am–12pm
(closed Saturdays & public holidays).
Makerspace, Unit 89, Alserkal Avenue
Sat-Thu 10am – 7pm
(closed Fridays & public holidays).


Tashkeel Al Fahidi
House 10, Al Fahidi
(members only)


Tashkeel Nad Al Sheba
Nad Al Sheba 1

Temporarily closed for renovation
How to find us