Tashkeel announces 2020 cohorts for its professional development programmes
7 January 2020
Tashkeel, the Dubai-based multidisciplinary art and design organisation, has selected its latest cohort of artists and designers to be trained and mentored by renowned industry professionals throughout the year, resulting in the creation of new work.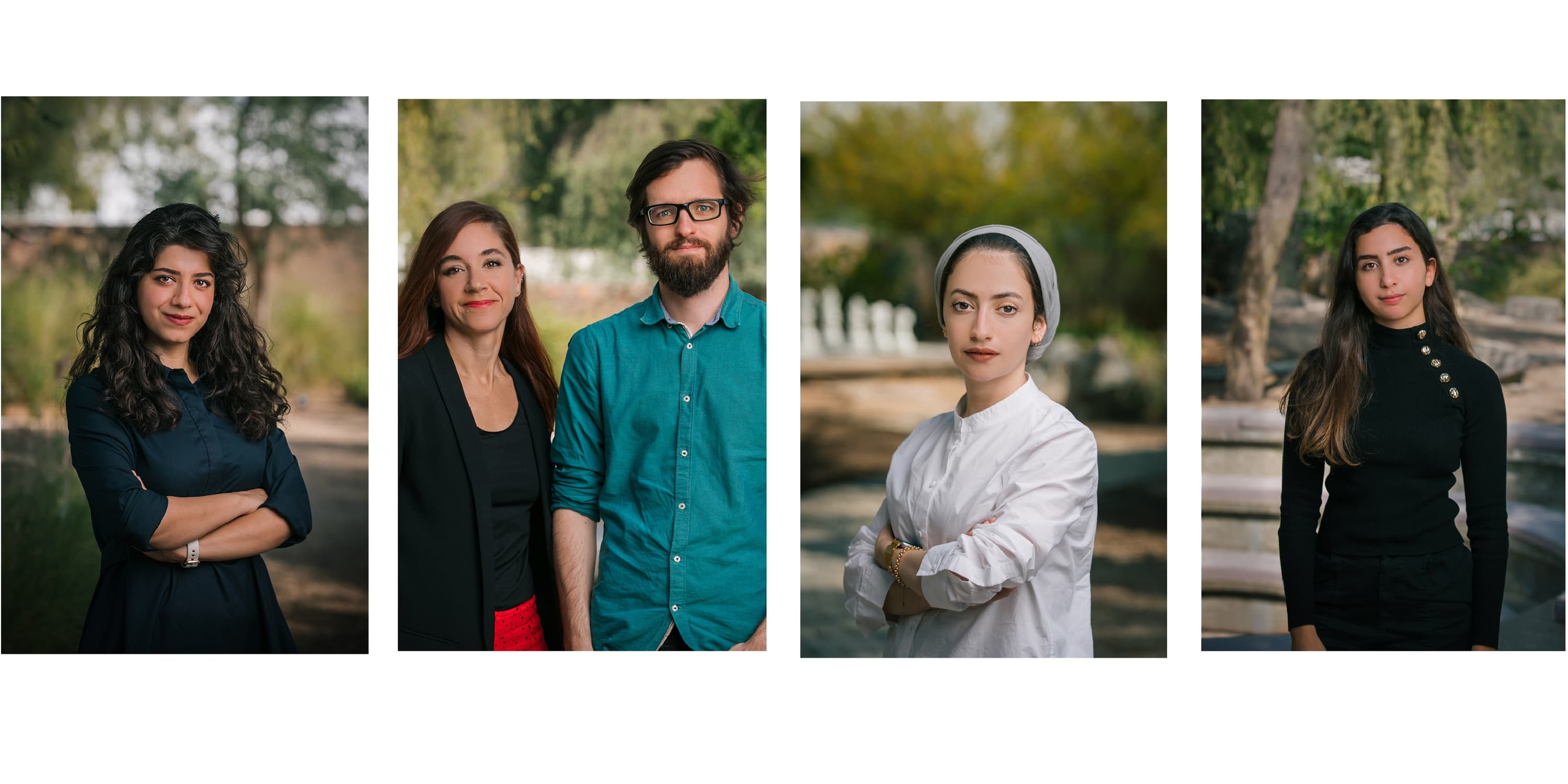 Tanween design programme
Taskheel is embarking on the seventh annual training initiative for designers. The 2020 Tanween design programme welcomes product designer Lina Ghalib, architect Neda Salmanpour, interior designer Nada AbuShaqra, and duo Julia Ibbini and Stephane Noyer of Ibbini Studio. Their journey culminates in a showcase of limited-edition products at Dubai Design Week 2020 in November. The designers were selected from more than 40 applicants, a 51 per cent increase in submissions since the programme's official launch in 2013.
The programme is carefully constructed to build, challenge and guide each participant right from the inception stage to prototyping and the manufacturing of their final product. Trained and mentored by UAE-based and international design professionals, each participant is guided through research and experimentation in order to define a product inspired by the UAE, which is then manufactured in the UAE, launched at Downtown Editions, and sold exclusively by Tashkeel.
Previous designers who have participated in the Tanween design programme include Abdalla Almulla, Hamza Omari, Latifa Saeed, Rand Abdul Jabbar, Talin Hazbar and Studio MUJU
Tashkeel has been providing professional training in product design since 2011. Before the launch of the Tanween programme in 2013, Tashkeel collaborated with the Dubai Culture and Arts Authority and the Creative Dialogue Association, Barcelona (Spain) in 2012 and then with PAL Labs (UK). Since then, the organisation has trained 22 UAE-based designers and manufactured 36 limited-edition furniture and lighting designed pieces, many of which are featured in The Tanween Collection and are available for purchase.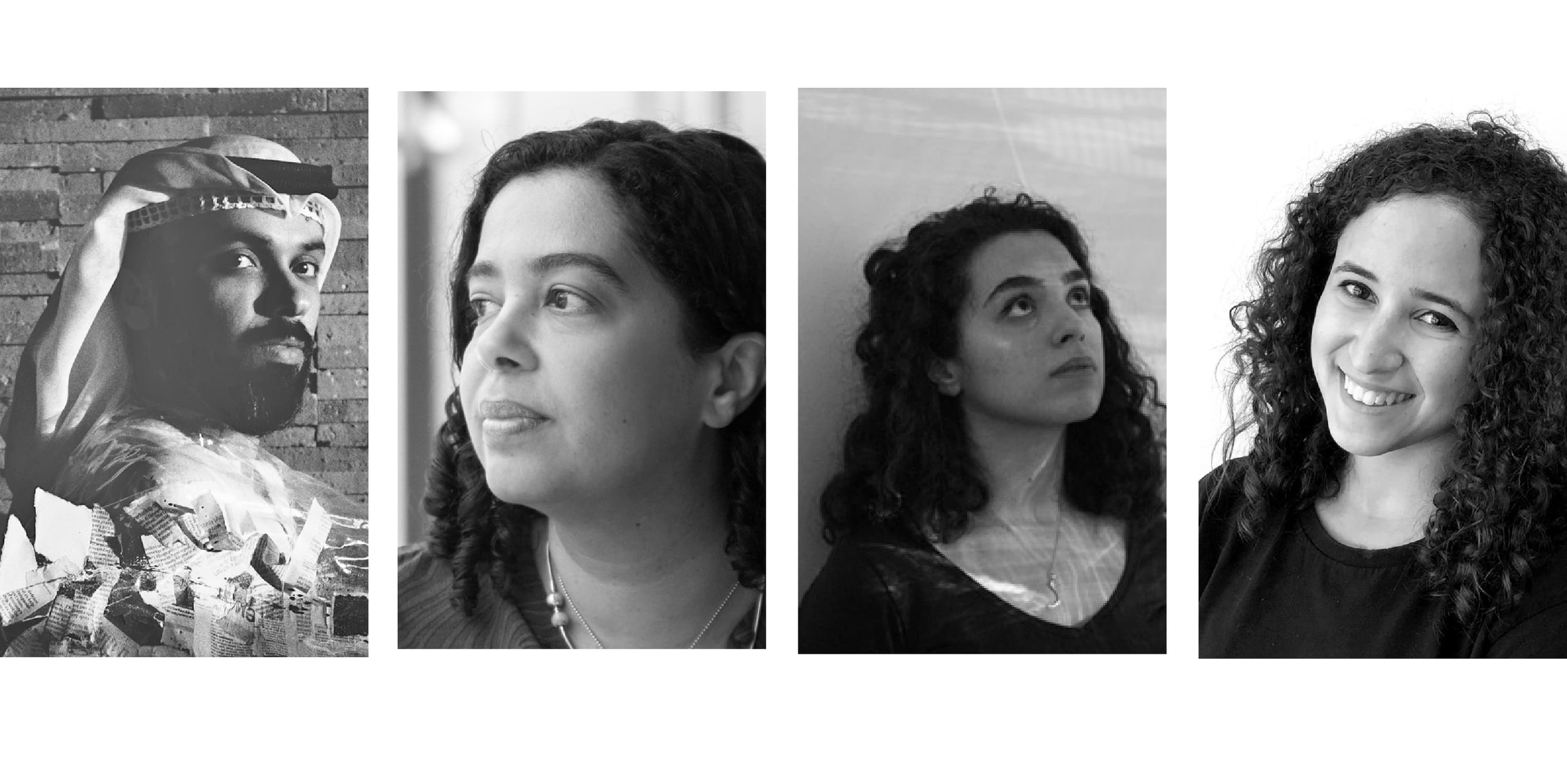 Critical Practice Programme
UAE-based contemporary visual artists Mays Albaik, Hamdan Buti Al Shamsi, Hind Mezaina and Nora Zeid have been selected for the 2020 Critical Practice Programme by Tashkeel, which consists of training, mentoring, critiques, studio visits, production support and studio access.
Launched in 2014, the sought-after programme received more than 49 applications for its 2020 edition, the largest to date.
The Critical Practice Programme is customised to each artist, taking into consideration their practice and research area. Tashkeel identifies up to two mentors to guide each one as they conceive and create works to be presented in solo exhibitions during this year and in 2021.
Previous artists who have participated in the Critical Practice Programme include Afra Bin Dhaher (2016); Vikram Divecha (2016); Hadeyeh Badri (2017); Raja'a Khalid (2017), Lantian Xie (2017); Jalal Bin Thaneya (2018); Silvia Hernando Álvarez (2018) and Chafa Ghaddar (2018).
"The growing number of applicants to our diverse professional development programmes is a testament to the rigorous training, tailored developmental support and dynamic approach at Tashkeel, which enables artists and designers to deepen their practice and gain momentum in their careers," said Lisa Ball-Lechgar, Deputy Director of Tashkeel.
Tanween 2020 Cohort
Lina Ghalib studied at the College of Architecture, Art and Design – American University of Sharjah, and the University of Arts London – Chelsea College of Arts. Following internships at Roar (Pallavi Dean Interiors) and Fikra Design Studio, she joined Aljoud Lootah Design Studio as Product Designer in 2017.

Inspired by UAE culture, Lina is interested in exploring different materials, testing their threshold and finding new applications for them in functional and unique objects.
Architect Neda Salmanpour is an Honours graduate of the University of Sharjah. Her passion and dedication to architecture and design has continued into practice. Chosen as a top Candidate for the University of Sharjah's IAESTE international internship programme, she currently works as a Junior Architect at Binchy and Binchy Architecture, ranked in 2019 as among the Top 20 Boutique Design Firms in the Middle East. She was recently nominated as 'Young Talent of the Year' by Design Middle-East Award and currently serves on the board of Architectural Engineering Department Advisory Board at the University of Sharjah.
Neda is interested in undertaking further exploration into the relation of the regional design language and its strong bond to mathematics and geometry, while utilizing available technologies and innovative materials that best respond to current global issues such as climate change to help to better the life of people and the environment.
Freelance architect and interior designer, Nada Abu Shaqra is a graduate of the American University of Sharjah. She received the 2015 ARCC / King Student Medal for Excellence in Architectural + Environmental Design Research.
Winner of the 10/100/1000 stool competition, Nada has exhibited at Dubai Design Days 2014, Sikka Art Fair 2015 and 2019. In 2018, her art installation project 'For Abu Dhabi' was selected by the Department of Urban Planning and Municipalities – Abu Dhabi to be fabricated and assembled in different neighbourhoods around the capital.
Nada is interested in designing affordable products using sustainable materials that integrate ornamentation of historical architectural eras. Her research interest lies in the study of natural chemical reactions that take place in natural materials such as stone, rubber, metals and recycled paper.
Ibbini Studio is a collaboration creating works in contemporary art and design and that explore the boundaries of possibilities between human and machine.
Julia Ibbini is a visual artist and designer, Stephane Noyer is a computer scientist and maker. Together they traverse analogue and digital to create works with highly detailed machined precision, but which remain distinctly human in origin.
In the last few years, their work has been shown at Art Basel Miami, with Jonathan LeVine Projects, Pen & Brush NYC, and the Sharjah Islamic Arts Festival. In 2019, the studio received the Van Cleef & Arpels Middle East Emergent Designer Prize. In addition to private collectors, the studio has a number of corporate clients including Ministry of Presidential Affairs Abu Dhabi, Galleria Mall (Sowwah Central), St. Regis Amman, New York University Abu Dhabi, Emaar and Tamkeen to name a few.
Julia and Stephane are interested in exploring different materials, techniques and scale; finding ways to highlight through design objects the fascinating amount of mathematics involved behind much of the traditional design inherent in the region.
Critical Practice Programme 2020 Cohort
Mays Albaik's interdisciplinary visual practice has literary writing at its heart. Crystalizing as performance, video, and spatial installations, her work seeks to assert a connection to a location through the study of literary fauna, of poetic production that is as tied to land as rooted plants. She holds a MFA from Rhode Island School of Design and a B.Arch from the American University of Sharjah. An alumna of Salama Emerging Artist Fellowship (SEAF), she has participated in exhibitions including 'Qala 0.8900' (Darat Al Funun, Jordan); 'Glass Triennial' (Woods Gerry Gallery, USA); 'Sawt 2a' (Grey Noise, Dubai); 'Mind the Gap' (Tashkeel, Dubai), and 'Change Coordinates + Someone Else' (1971 Design Space, Sharjah). Mays' practice developed out of the oral telling of her origins, the story of her grandfather's exile from Palestine, and the winding path through geopolitical and cultural landscapes that led to where she is now; a non-citizen resident of her country of birth. During the Critical Practice Programme, Mays plans to dive into the somatic aspects of language; the complex relationships between speech as a byproduct of abstract thought and its physical manifestations as sound and as written language.
Hamdan Buti Al Shamsi is self-taught and focuses on photography, graphic design and writing. An alumnus of Campus Art Dubai and Salama Emerging Artist Fellowship (SEAF), he has participated in exhibitions including 'Three Generations' (Abu Dhabi, 2013/14); 'Emirati Insights' (Abu Dhabi, 2015); 'Past Forward: Contemporary Art from the Emirates' (USA tour, 2014) and has exhibited at FN Designs, SIKKA Art Fair, Maraya Art Centre, Marsam Mattar and Tashkeel. He has received commissions from Tashkeel, Qattara Arts Centre, Abu Dhabi Airports and EMAAR. He was one of 21 artists to be commissioned for the EXPO2020 campaign 'For Everyone'. Recently, he has been selected as one of the 49 Emirati creatives, tasked with designing the UAE Nation Brand logo.
Primarily using collage, digital media, printmaking and photography, Hamdan's work is driven by an intention to portray and express the existence of mankind in our continuance struggle to define ourselves, our beliefs, concerns, hopes and thoughts. During the Critical Practice Programme, Hamdan plans to undertake research into new techniques that could enhance his practice whether by medium or concept in addition to building on an extensive body of writing.
Hind Mezaina delves into themes of collective memory, the notion of heritage and the representation of Dubai and the UAE in the media. It is a continuous development of what she describes as a 'visual archaeology' through research, observation, collecting and preserving memories. Working primarily in photography, and more recently in video and collage, she has been exhibited regionally and internationally in several group shows, including 'Made in Tashkeel' (Tashkeel, 2018); Sharjah Biennial 13: Tamawuj (2017); 'Al Haraka Baraka: In Movement There Is Blessing' (Maraya Art Centre, Sharjah, 2016). She has also worked on various commissioned projects, including 'The Wedding Project' (Art Dubai, 2016); 'In the Meanwhile' (Global Art Forum, Art Dubai, 2014); 'Cassette Project' (Red Bull Music Academy Bass Camp, Dubai, 2013) and 'Mass Medium: Emirati TV on Home Video', (Global Art Forum, Art Dubai, 2012). Hind curates film screenings for Louvre Abu Dhabi, is the Founder of The Culturist blog and the Co-Founder of Tea with Culture podcast. She participated in the 2016 Autumn Programme residency at Delfina Foundation, supported by Maraya Art Centre. She is a graduate of the 2015–2016 Salama Emerging Artist Fellowship (SEAF) and was selected for A.i.R Dubai 2015, a partnership between Delfina Foundation, Dubai Culture and Arts Authority and Tashkeel. The Critical Practice Programme would be an opportunity for Hind to focus on the notion of archive and documentation relating to a decade of personal practice as well as concepts unresolved over the past three years involving video, performance and installation.
Nora Zeid
is an Egyptian illustrator, designer and animator based in Dubai. She graduated Magna Cum Laude with a Bc.S in Visual Communication and a minor in Illustration and Animation from the American University of Sharjah and is currently working at Abjad Design as a Creative Designer. She enjoys collaborating with people from other fields — be they architects, musicians, or fellow artists — and exploring the endless possibilities that stem from interdisciplinary art and design. During the Critical Practice Programme, Nora is keen to explore behavioral psychology with a view to developing alternative narratives and new perspectives on how we perceive our home countries and how this can affect their development in the near and far futures.