Summer Camp 2017
Ended - Thursday
20 July 2017
Schedule:
Dates:
Week 1: 9 -13 July
Week 2: 16 - 20 July

Time:
10 AM - 1 PM

Age Limit:
Ages 8 to 16 years
Location:
Tashkeel Nad Al Sheba
1 week package – AED 1200 (week 1 or week 2)
2 week package – AED 2200 (week 1 and 2)
1 workshop session – AED 250

Please note that fees are non-refundable.
Registration Deadline:
4 July 2017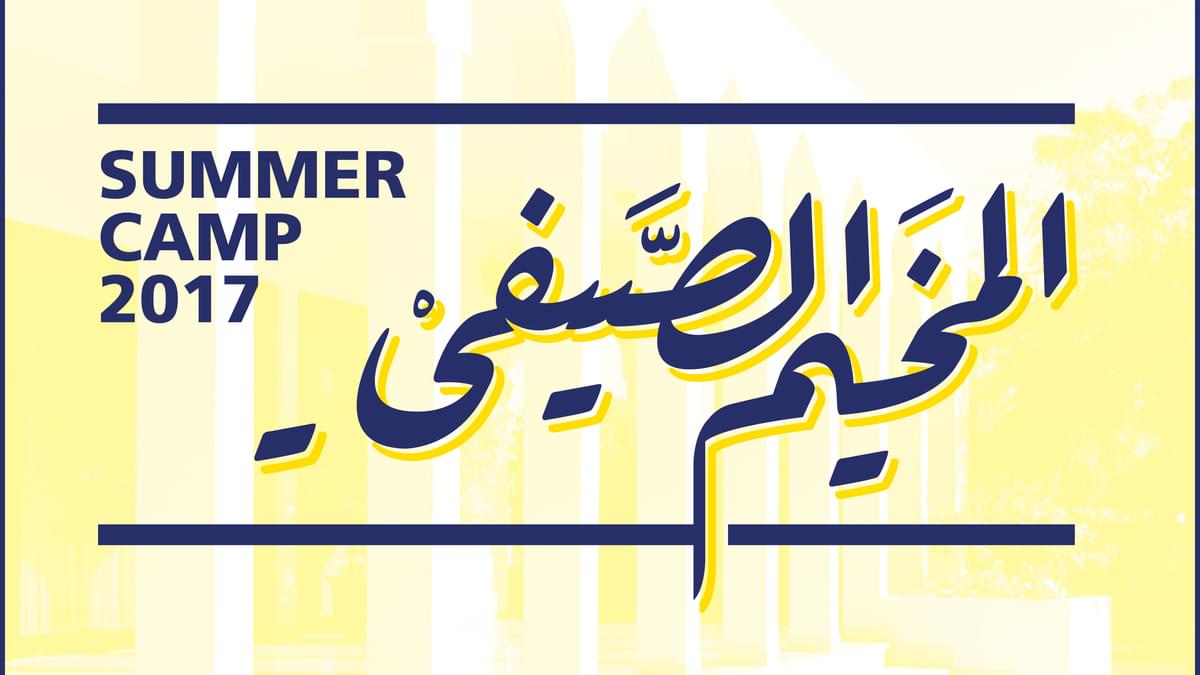 Summer Camp for ages 8+ runs from 9 - 20 July. Tashkeel's Summer Camp is an annual 2-week programme of workshops and experimentation, encouraging young people to use their imagination and make art.

Each day holds different workshops, different experiences, and different results! You can sign up for either individual days, or 1 week, or 2 weeks.
9 July - Calligraphy
with Ibraheem Khamayseh
In this workshop participants will learn the basics of this craft including how to make the fluid forms and use the tools provided. The aim is for everyone to leave a piece of calligraphy work they feel proud of!
10 July - Screenprinting
with Gemma Kaur
Learn the basics of screen-printing and create a mini personalised poster collection! This is a great workshop for young people to start their screen-printing career and make their mark in the world of posters and post cards!
11 July - 3D Woodwork
with Salim Ahmed
Join us in a workshop designed for young people to explore working with wood. Participants will be creating a wooden sculpture using specialised equipment suitable for young people.
12 July - Acrylic Painting
with Ruba Al Araji
Learn how to mix colours, build a composition and create a masterpiece! Participants will be using acrylic paints and canvas. This workshop covers all skill levels, whether you are a beginner or have a love of painting, and will help you to develop your painting skills further. The workshop does not require any prior experience in drawing or painting but each participant is guaranteed to leave with a painting that they love.
13 July - Riso Notebook
with Sarah Alfarhan
Young artists will have the opportunity to use Tashkeel's risograph (digital printer/ duplicator) that is environmentally friendly and uses inks made from eco-friendly soy oil. They will make a personalised notebook or sketchbook using fun spot colors and will learn how to bind their notebooks towards the end of the workshop.
16 July - Collage
with Tamsin Wildy
What is collage? How do we read images? Can we change the way we look at everyday images and create new landscapes, adverts or even creatures? Through this workshop we will create a series of images using found materials. These could be from old magazines, envelopes and any other everyday materials we're surrounded by.
17 July - Dry Point Etching
with Tamsin Wildy
Using the traditional method of dry point etching, the participants will create a plate, which can then be printed multiple times. This is a technique similar to etching but without the use of acids. Although the image is always the same, the nature of print will mean that each version is unique and distinct in some way.
18 July - Mixed Media
with Ruba Al Araji
A workshop exploring the use of mixed media. Using the fluidity of watercolour to create a number of unique backgrounds, participants will then experiment with printing to create a mixed media artwork. Looking at how we can create our own special landscapes using animals and shapes.
19 July - Tie Dye
with Erum Fatimah
Experiment with dyeing fabric through using multi coloured dyeing techniques. Using a variety of colours and tying techniques, participants will explore the world of Tie-dye and explore how fabric dyes work by creating a range of samples through to their personalised tie dyed T-shirt!
20 July - Paper Garments
with Engy Mahdy
Let's explore the world of fashion by creating paper garments using basic patterns for shorts, shirts, and skirts. Following a futuristic theme and inspiration from the world around us, participants will look at how they can transform paper into clothing and make their own unique style of clothing.