Summer Camp 2017: Collage (Week 2)
Ended - Sunday
16 July 2017
Tamsin Wildy, who regards herself as a weekend artist, is a British artist based in Dubai. In 2001 she completed a BA Hons in Communication at Portsmouth University, working mostly with screen printing and type. She moved back to London in 2001 and went onto complete a PGCE at Goldsmiths University in 2006. From then on, Wildy worked in South East London within arts education with a focus of supporting and teaching core subjects through the arts. Wildy has been involved in the creation and production of AE (an arts education publication focusing on all things arts and and education), as well as the curation of exhibitions, building portfolios and creating links with many galleries in London including the Whitechapel Gallery, the Hayward and the Tate. Wildy moved to Dubai in 2014 to work as the Studio Manager at Tashkeel.
Schedule:
Date: 16 July
Time: 10 AM - 1 PM

Age Limit:
Ages 8 to 16 years
Location:
Tashkeel Nad Al Sheba
Fees:
Tashkeel Members: 250 DHS
Non-members: 250 DHS

Please note that fees are non-refundable.
Registration Deadline:
4 July 2017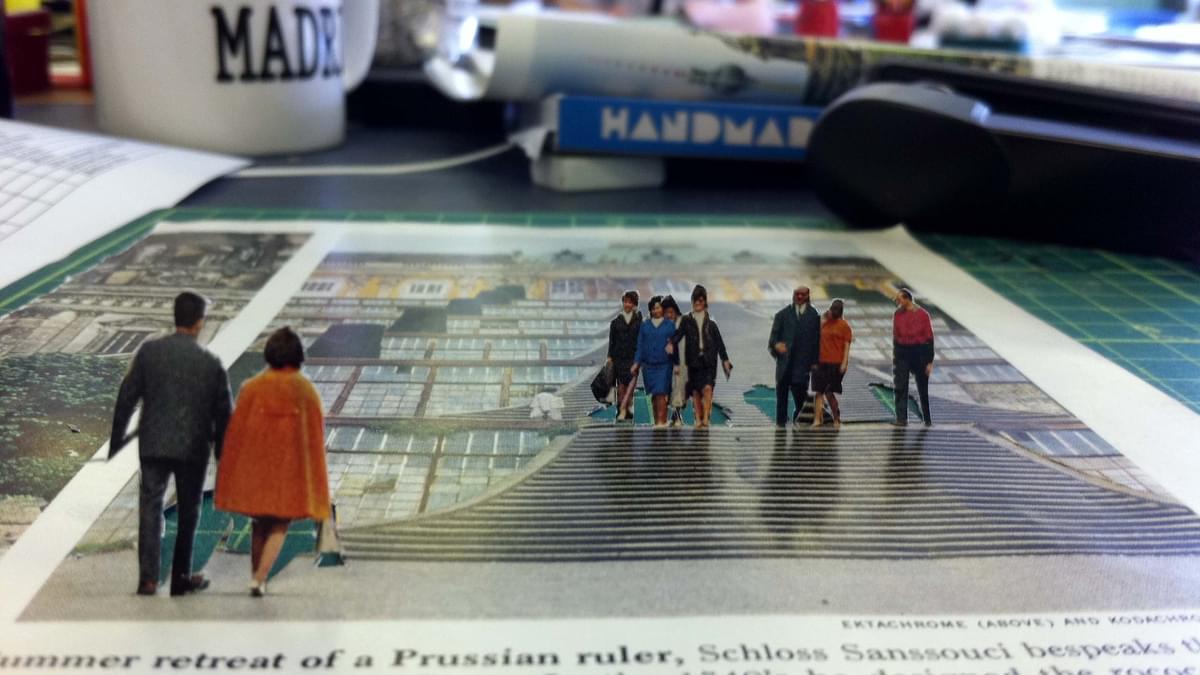 What is collage? How do we read images? Can we change the way we look at everyday images and create new landscapes, adverts or even creatures? Through this workshop we will create a series of images using found materials. These could be from old magazines, envelopes and any other everyday materials we're surrounded by.