Rand Abdul Jabbar - Project Update
1 December 2014
What was it about the Tashkeel Design Programme that interested you?
The collaborative aspect of the Programme was particularly interesting to me. I was excited about discovering new ways of working and curious about how that might influence or guide the design process as well as the overall outcome of the project.
What materials have you explored and discovered whilst on the programme?
Since I'm collaborating with a dhow builder, I've been working almost exclusively with wood. The project has made me much more aware of its different types, their qualities and techniques of working with them.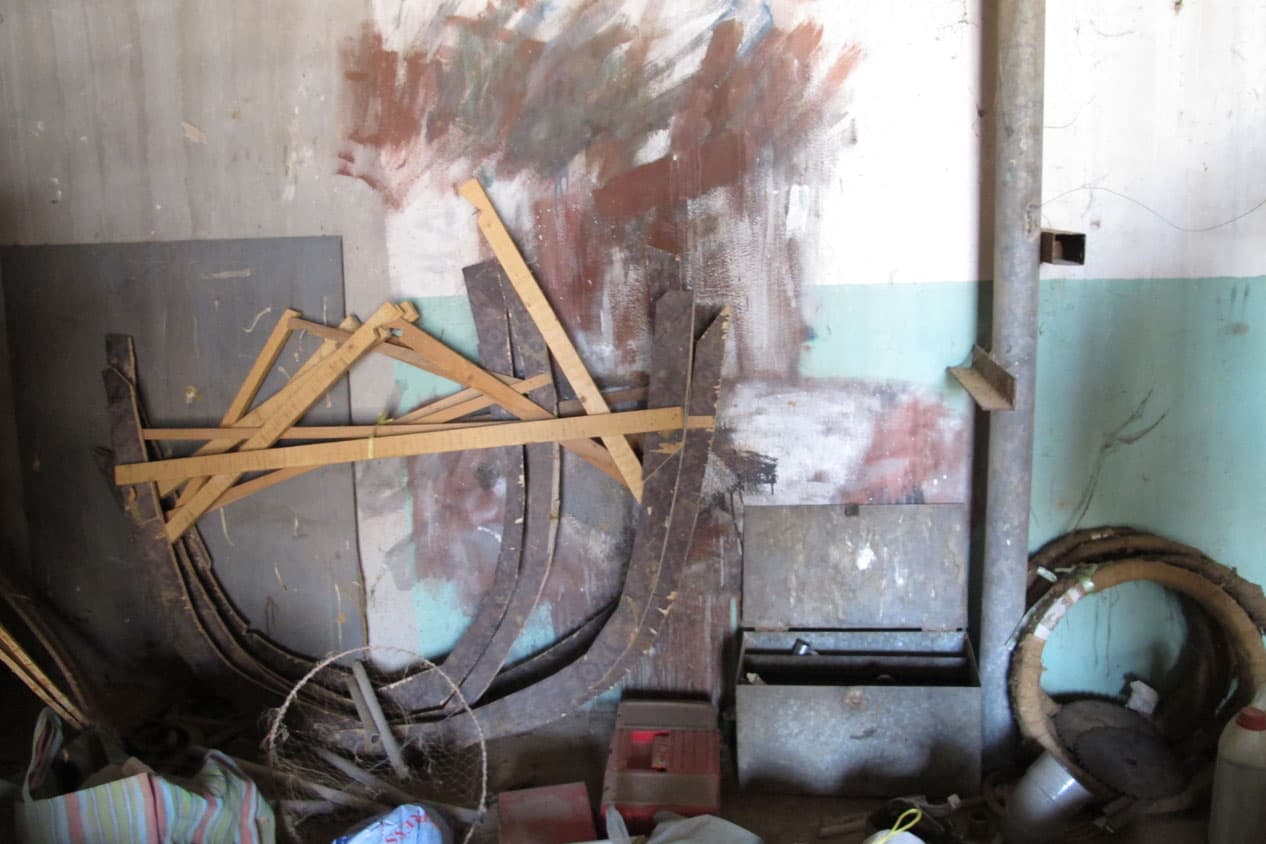 Who are you collaborating with on your project and what is the nature of the collaboration?
I'm collaborating with Muttayya, who is a dhow builder originally from Mangalore, India. He is what they call an 'ostath' or master of his profession. Muttayya is an extremely skilled carpenter able to execute impeccable work at both large and small scales, which made him the ideal collaborator on a furniture project.
After spending a few weeks learning about the construction process and logic of dhow building, I adopted it as a framework for my own project. The designs are based on drawings of sectional profiles of the boats that Muttayya prepared for me early on in the process. By manipulating and rearranging them, I was able to explore new possibilities for form and use while maintaining a language that he's familiar with. Muttayya then takes the lead with execution, drawing on his experience to resolve the technical aspects of the piece. We work back and forth to make decisions about design details like heights, thicknesses, and orientation.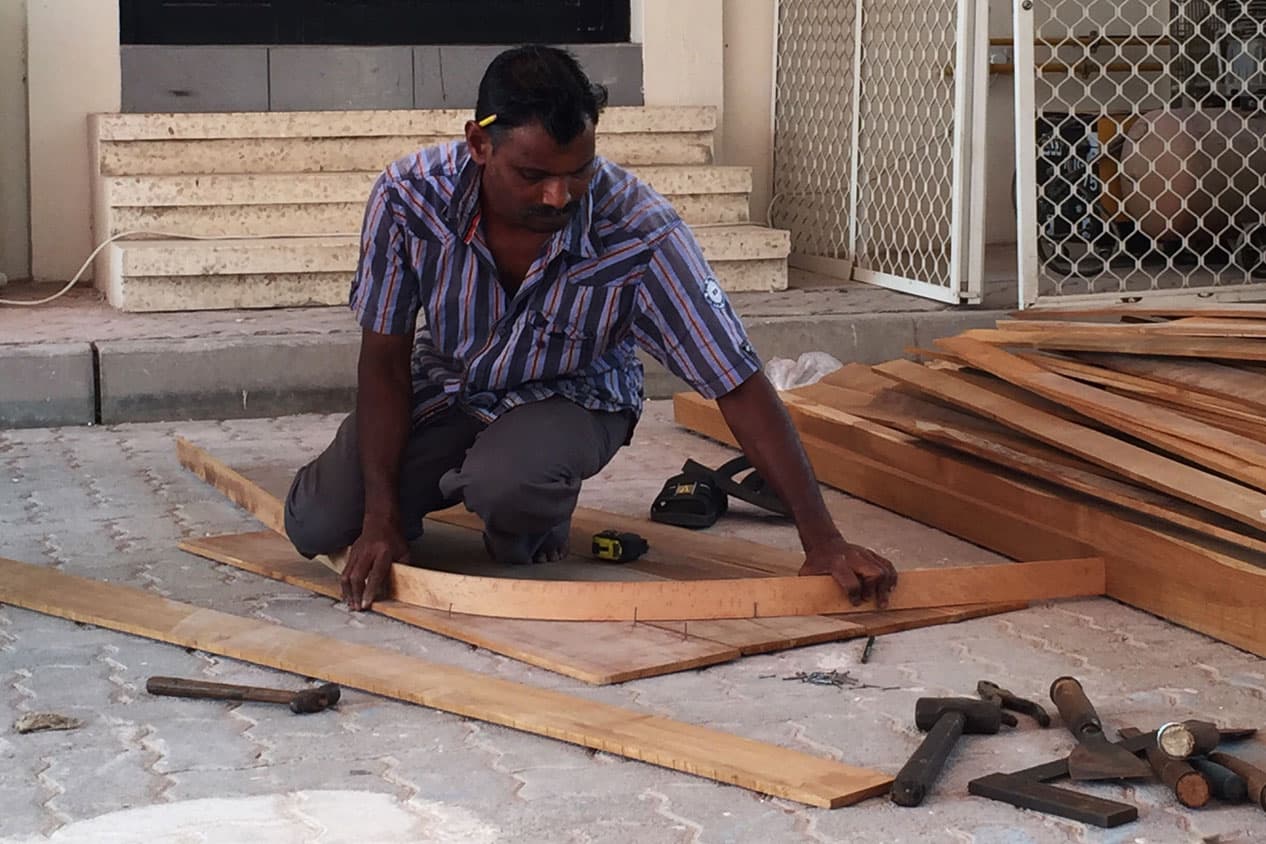 How have the labs and mentoring sessions influenced your process?
The surgery sessions with Khalid Shafar have been particularly helpful. He's grown to know our projects more intimately and offers a lot of valuable advice on design, materials, as well as marketing and more entrepreneurial aspects of our work.
What have been your challenges so far?
The single most challenging aspect of the project has been the language barrier between Muttayya and I. Over time, we have been able to develop a method of communication using sketches, technical drawings, key words, and a lot of hand gestures. We've also often found ourselves in fortunate situations surrounded by people who have helped translate back and forth (special shout-out to Ekta and Baptist!).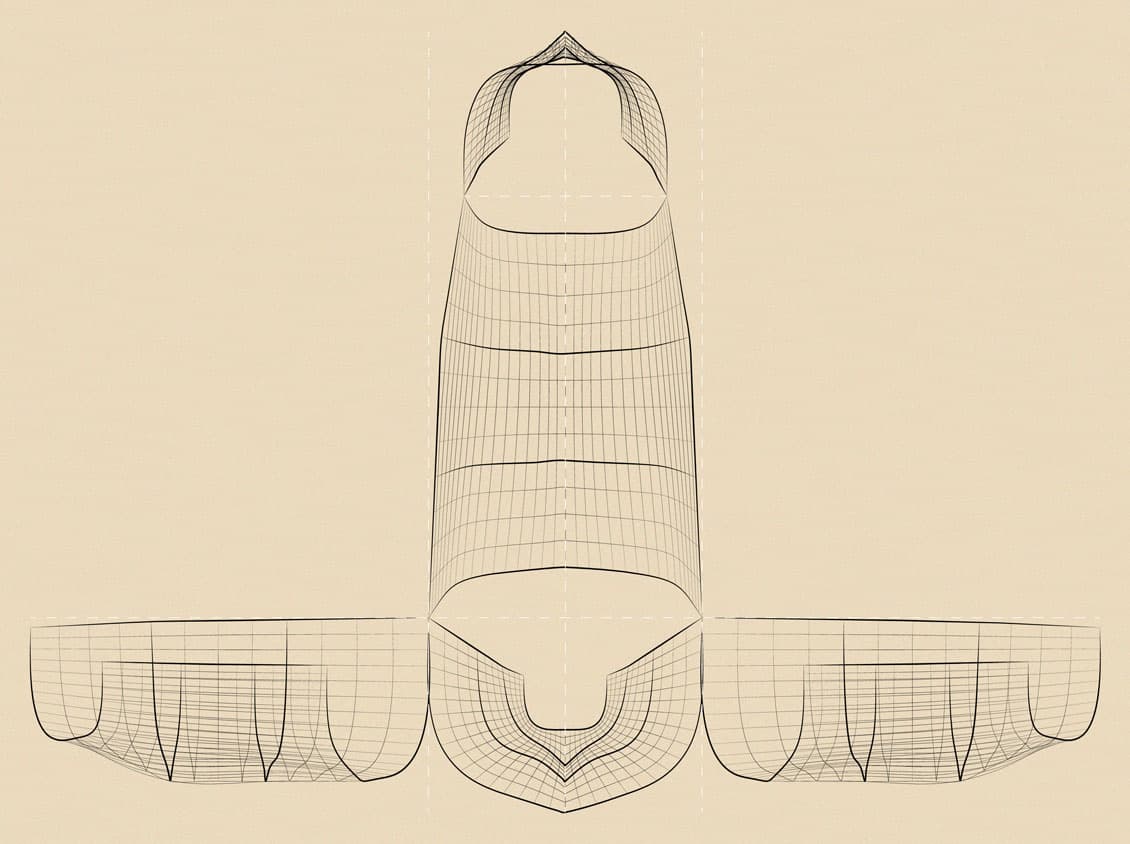 What response do you hope to receive from your final work?
I hope the project will expose people to the beauty and craft of dhow building to give them a new sense of appreciation for a profession that has been slowly dying away over the past few decades.