Talin Hazbar - Project Update
7 November 2014
What was it about the Tashkeel Design Programme that interested you?
Tashkeel design programme engages designers, makers and artisans who live in the UAE to come together and work closely on a product. The process that each designer goes through enriches and helps not only the individual but the other designers and makers. Also, it is not only about getting the product done but it is the process that each designer goes through that enriches each experience in different ways. This programme created a platform to understand the culture around us and to get closer to the manufactures and the crafts present around us. Moreover, it opened a library or a catalogue for the current designers and for the designers in the UAE to get to understand the availability of materials, processes, crafts and manufacturers.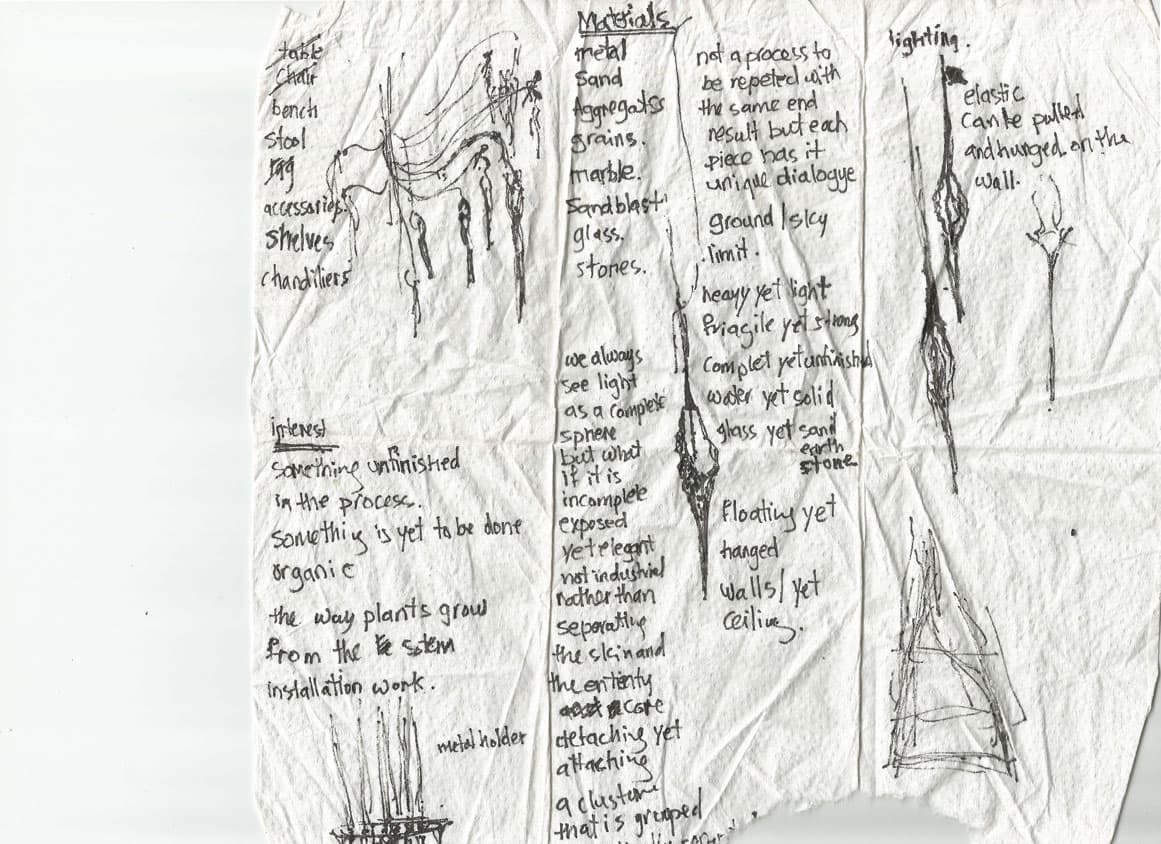 What materials have you explored and discovered whilst on the programme?
I have been living in the UAE for almost 26 years but I have never thought of visiting manufacturers and understand their backgrounds, processes, and crafts so it was an interesting journey. Going around and finding all of this information made it feel as if I'm discovering the city again. I have worked with sand for almost 3 years and it turned into an obsession, at the beginning I thought I would work with sand but it was a challenging program where it was a great place to discover other materials and get out of my comfort zone and challenge the material behaviours with other designers and makers who have been in the field for so long. During the program, I visited different factories and I was mainly interested in ceramics, marble, stone.
I am interested in the landscape around us (the desert side and the mountain side). In this program my intention was to think of sand in a different way where its not the end product, but it is the medium where things start to form, shape and erode leaving its traces and effects on other landscape fields such as mountains, rocks. To achieve this sand blasting is the technique of forming the piece. I went to different sand blasting factories trying different materials and different sand grains to achieve the needed results.
What materials are you working with for your final product and why?
I am working with travertine\stones - my concept is derived from the hard landscape in the UAE mountains and through my site visits I came across an interesting folktale about a creature who used to live in one of the caves in Fujairah. One of the people I met during a site visit to Fujairah told me this story which inspired me to actually think of reconstructing it and re-visualizing its atmosphere. It is called "Khaf Al Dabah" which is about a creature that lives in a cave and transforms into different forms (birds, dog and other forms) and its only weapon is the stones around him to protect the cave. I was interested to bring this story to life and to be part of this story by using the travertine or the local stones to reconstruct its structure. I want to question the material properties in terms of heaviness, solidity and formation. My aim is to build a piece that questions the thin line between reality and fiction.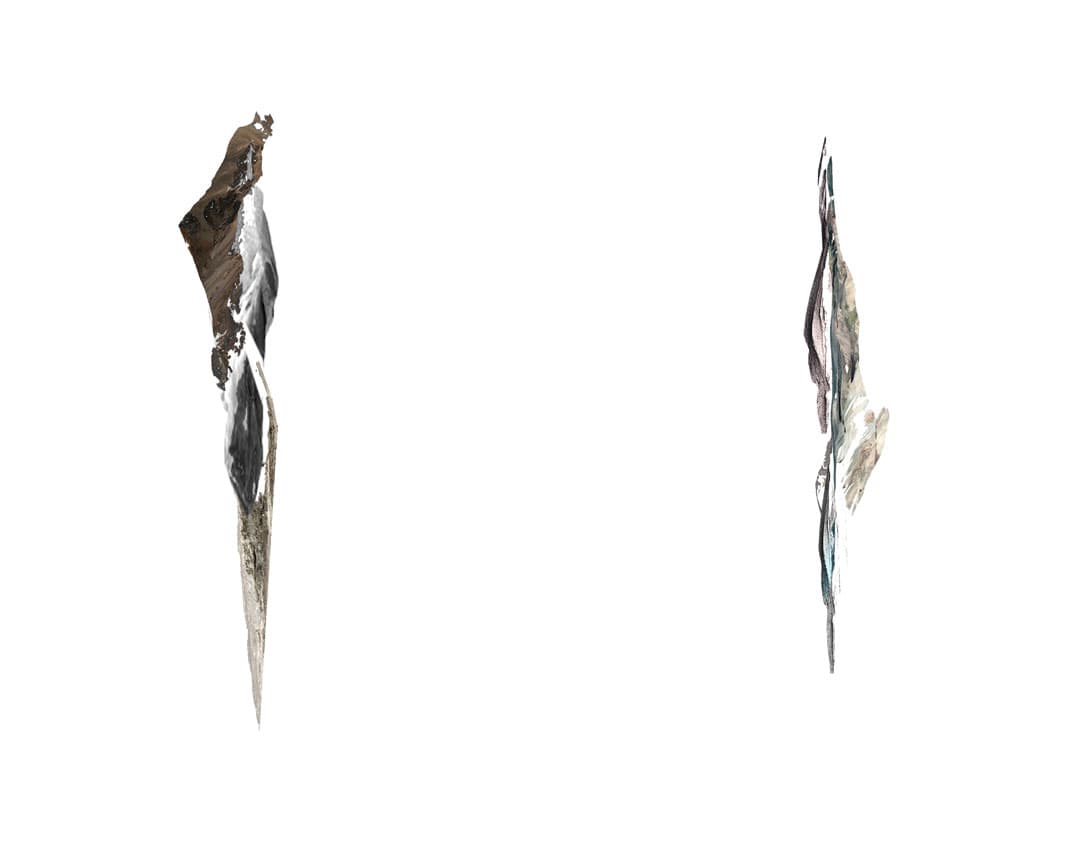 Who are you collaborating with on your project and what is the nature of the collaboration?
Marble and stone factory - the collaboration is on manufacturing the pieces of the light installation with different machinery and mainly using the sand blasting machines.
How have the labs and mentoring sessions influenced your process?
The labs and mentor sessions were very helpful and different. Every one of them has been a great benefit for me. In every session I learnt a lot in terms of process, gallery setup etc. The critiques were very productive as well.
What have been your challenges so far?
Finding the right manufactures, who will be willing to be part of this programme. And communicating the ideas was another challenging part where I had to explain verbally, by sketches and different tools so they are convinced by the idea and then manufacture.
What response do you hope to receive from your final work?
I would like the audience to be part of this story or "folktale" - I am interested in seeing each persons interpretations and use of the piece.