Saher Oliver Samman - Project Update
1 December 2014

What was it about the Tashkeel Design Programme that interested you?
I saw the Tashkeel design programme at Design Days Dubai 2014 and thought the designs, and whole project to be great. The involvement of PAL Labs and the challenging questions raised in the programme were thought provoking, so I was inspired to apply for the 2015 programme. I feel it's a great opportunity to understand the culture better and help me get established here.
What materials and concepts have you explored and discovered whilst on the programme?
I am mainly working with leather for the Tashkeel project because it's a material I love and I'm very familiar with. But I'm using leather in a new way so still learning lots about what amazing things can be achieved with the material. I'm also working with woods and metal to create a furniture design which has been very exciting, although working with local factories and suppliers has been a challenging but satisfying process.
Who are you collaborating with on your project and what is the nature of the collaboration?
Finding collaborators and craftsmen willing to work with me in ways they are not used to has been the biggest challenge, but with lots of research and some luck I think I've found the right people to work with. I'm working with a car upholsterer that have a very skilled team of leatherworkers. We'll be working together to produce the final piece

How have the labs and mentoring sessions influenced your process?
I've had regular contact with our mentor designer Khalid Shafar, as well as the team at Tashkeel and all the practitioners involved with the design labs. This has helped immensely to guide the design process. I now feel I am beginning to understand local tastes and this market in a much deeper way thanks to this input.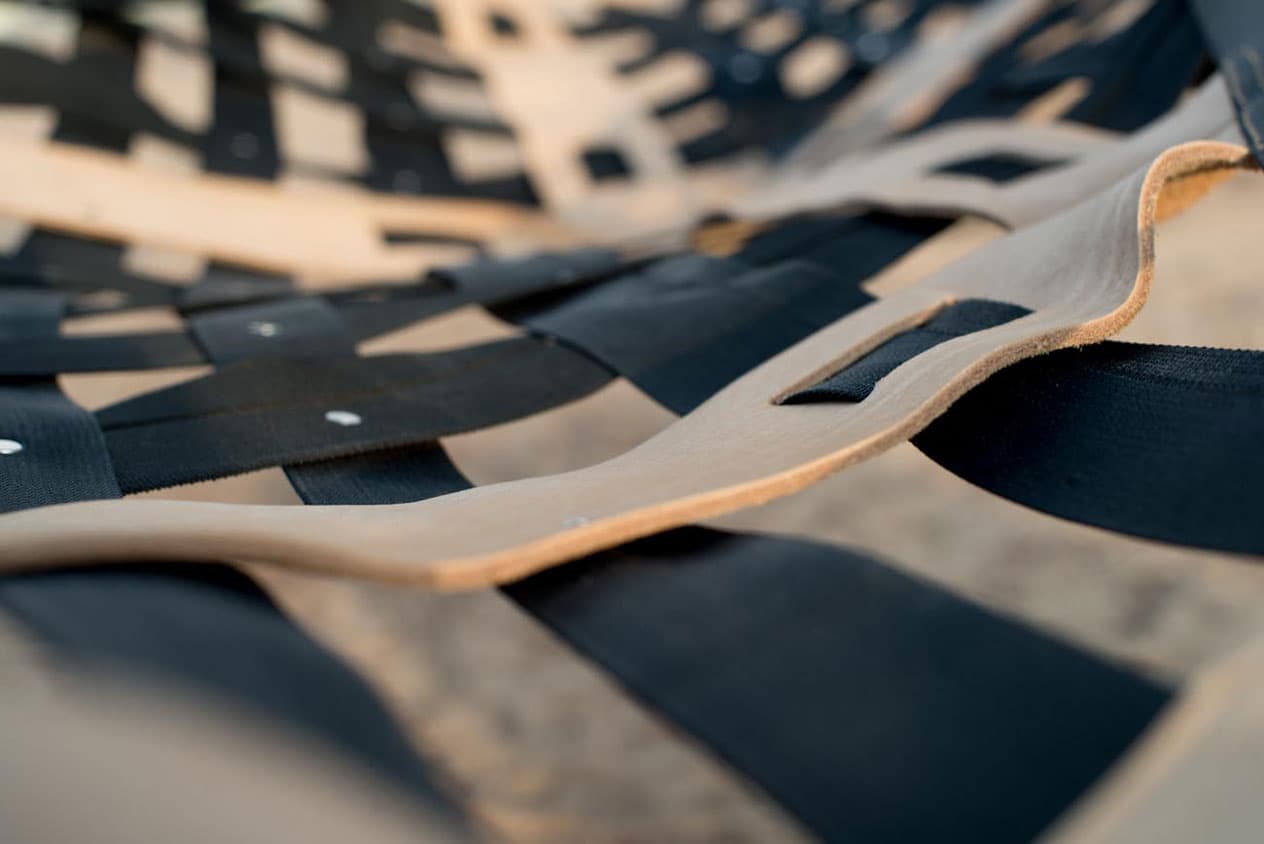 What response do you hope to receive from your final work?
I'm very excited to be showing my work with Tashkeel at Design Days Dubai 2015 and hope the response to my design is that people love it and that there is a connection with the environment not only because it's made here with local materials but also because the design identifies with the aesthetic of the country.