Nuhayr Zein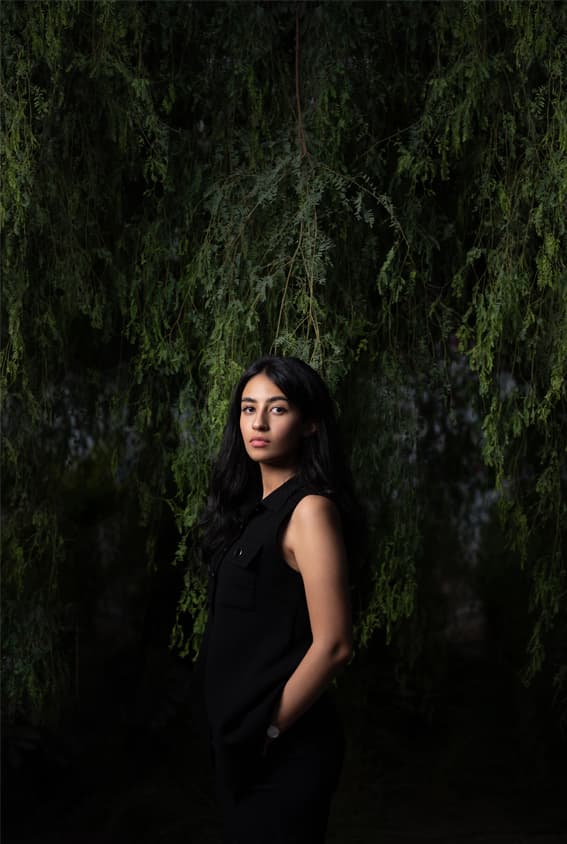 Nuhayr Zein is an Egyptian Architect and Researcher raised in the UAE whose work spans architecture, product design and material research.
She finds inspiration in the surrounding natural context, reflecting this in her work at a material, spatial and formal scale to create culturally relevant and environmentally responsible design and material solutions. In a resource-constrained world and with an aim to create symbiosis between nature and design, Nuhayr focuses on expanding the range of sustainable materials for the regional design industry. She is currently developing a plant-based exotic leather alternative for use in furniture and fashion.
With a research and process-driven approach, her practice is rooted in identity, responding to cultural, social and environmental contexts while celebrating the transformational qualities of spaces and materials within the passage of time.
Nuhayr earned her Bachelor's degree in Architecture from the American University of Sharjah and has worked at architecture firms including Cebra Architecture, Broadway Malyan, Dabbagh Architects and Agata Kurzela Studio. She has also worked independently on a range of design products and has been commissioned by the Milan Chamber of Commerce. Previously, she was selected to exhibit at the RIBA Architecture Festival, Dubai Design Week, Venice Design Week and Jameel Arts Centre. Her 2020 furniture collection is currently represented by several galleries including Galerie Philia.
Opening Hours
Tashkeel Alserkal
Gallery, Unit 58, Alserkal Avenue
Sun-Thu 10am – 7pm, Fri 9am–12pm
(closed Saturdays & public holidays).
Makerspace, Unit 89, Alserkal Avenue
Sat-Thu 10am – 7pm
(closed Fridays & public holidays).


Tashkeel Al Fahidi
House 10, Al Fahidi
(members only)


Tashkeel Nad Al Sheba
Nad Al Sheba 1

Temporarily closed for renovation
How to find us