Hamza Omari
Nationality:

Jordanian

Home Country:

Canada

Lives and Works:

Dubai

Discipline:

Industrial Design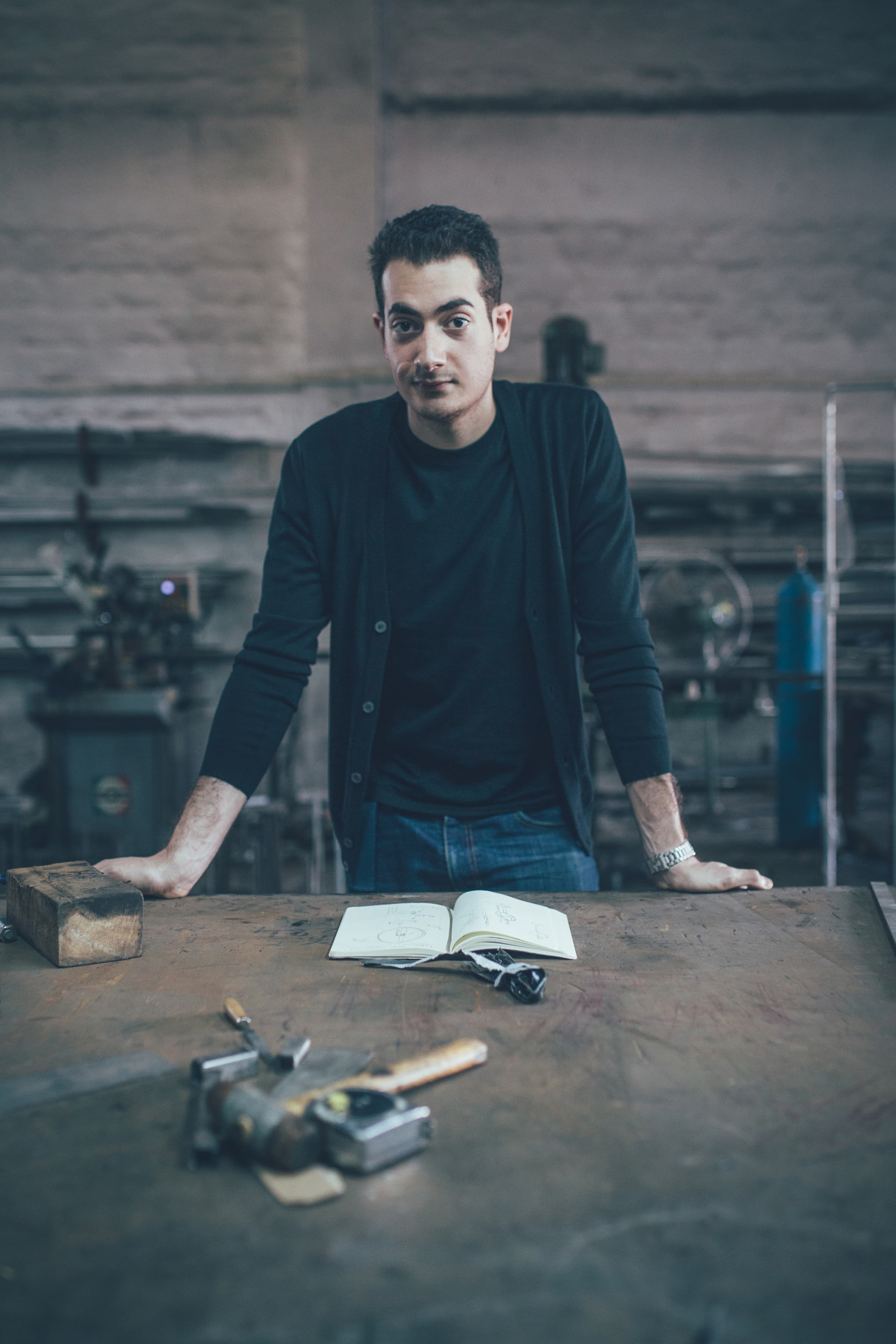 Hamza Al-Omari is a Jordanian-Canadian product designer. His interest in a multidisciplinary practice prompted his decision to join design studios such as LOCI Arch.+Design, Tinkah and now Palmwood.
Al-Omari's work has been exhibited in Dubai, Sharjah, Jordan, Vancouver and London. While employed with Tinkah,Al-Omari took part in working on representing the UAE during the London Biennale of 2018. With a culturally driven robotic installation, the UAE grabbed global headlines. Al-Omari's products have also been exhibited in Reinventing Heritage, Sharjah, Dubai Design, AR Gallery – State of Earth, Voices of Design, Nomadic Traces, Abu Dhabi. Al-Omari creatively marries innovation with function, pushing the boundaries of what is possible whilst responding to the context of the product.
Through a process of questioning and scrutiny towards every stage of design, each project is dealt with within the constraints it requires. Al-Omari believes that good design maximizes function within form, encompassing both social and environmental integrity.
Hamza Omari produced '
Zea
' as part of his participation in
Tanween 2017
. He was also the winner of the
Van Cleef & Arpels Middle East Emergent Designer Prize 2017.