Spring Camp 2021
Ended - Wednesday
31 March 2021
Schedule:
Dates: 28 March - 1 April 2021
Time: 10am - 1pm

Age Limit:
Ages 8 to 12 years
Capacity:
0 spaces left
Location:
Tashkeel Nad Al Sheba
Fees:
AED 1,237.50 (+VAT)
Please note that fees are non-refundable.
Tashkeel reserves the right to reschedule any gathering in adherence to updated Dubai Government health and safety rules and guidelines. As such, all workshops and events are socially-distanced and capacities are limited. All visitors to Tashkeel are required to wear masks and use the sanitiser stations available across the building.
Registration Deadline:
20 March 2021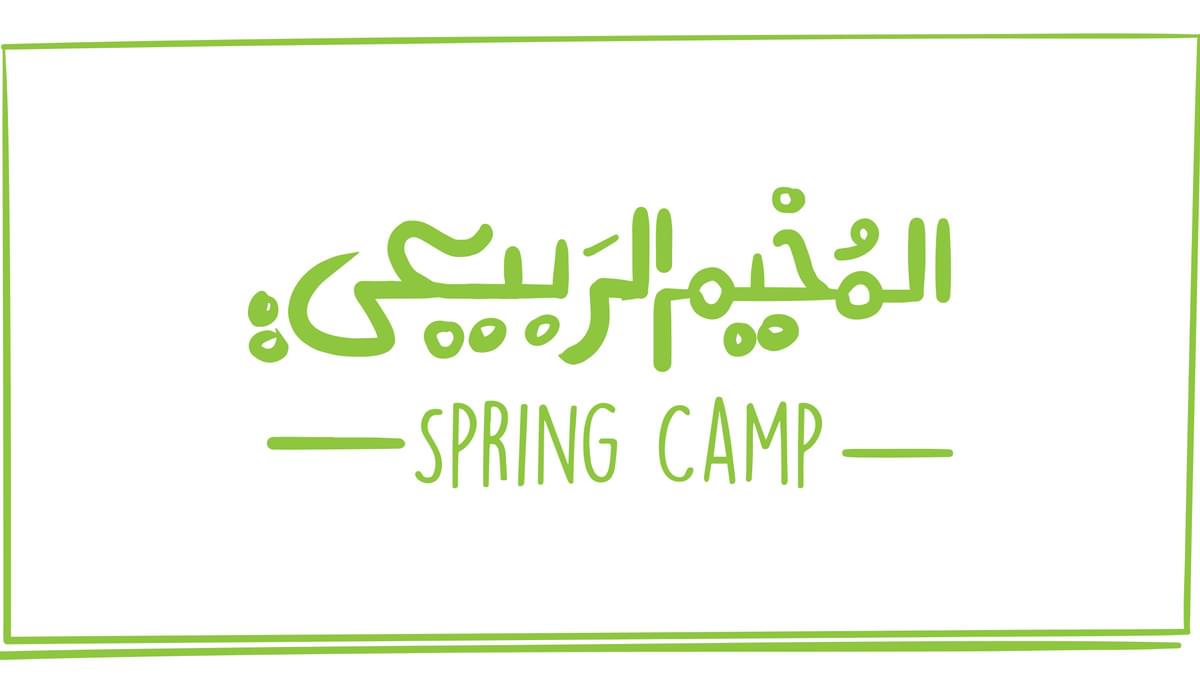 Resuming our classic camp format, Tashkeel will be welcoming young people aged 8-12 for in-person workshops at Tashkeel Nad Al Sheba. Participants will engage in various art activities covering stamping, painting, and cardboard crafts. Each session will be led by a different locally based artist.
Animal Drawings (FULL)
Rania Naccour
28 March 2021
Learn how to make realistic drawings of animals in this workshop with artist Rania Naccour! Rania will guide the participants through every step of the drawing process, including first studying the image and using different tools to add personalise and add depth to the drawings. Participants will have a choice between pastels, charcoal, pencils and watercolour to enrich their animal drawings.
Self Portrait
Zahra Jewanjee
29 March 2021
Drop the selfies and try painting a self-portrait in this workshop with artist Zahra Jewanjee! This is a workshop designed to guide participants through different ways of self-expression and representation with a guided step-by-step process. Participants will paint their own portraits using observation and will be encouraged to be creative and add their own unique styles to their works.
Building Houses (FULL)
Azim Al Ghussein
30 March 2021
Build your own miniature house with Azim Al Ghussein! This workshop is designed to help participants explore their spatial design skills using cardboard and other materials to construct a simple home space. Participants will be encouraged to carefully consider each element of their house and use different materials and their imagination to add richness to their structures. Azim will guide the participants through prompts that will help trigger their creativity and bring their own style to their creations.
Making Books
Muna Al Marashi
31 March 2021
Have you ever heard of an origami book? This workshop by artist Muna Al Marashi will guide participants through the steps of making a beautiful origami book with square pieces of paper. Participants will work with Muna to decorate their papers with colours, shapes, doodles or drawings that add their own personal touch to their papers before using an accordion binding technique to make a book. Muna will guide every participant through the process and encourage ways of self-expression through folding techniques and colour schemes.
Stamping Rugs
Khalid Mezaina
01 April 2021
Create your own printed rug in this Stamping Rugs workshop with artist Khalid Mezaina! Every participant will engage in a stamp-making exercise to create a printed textile piece. The workshop is designed to give participants the freedom to insert their own style into each step of the process, from the stamp motif and the colour of the fabric to the design and shape of their rug. Stamping Rugs is perfect for helping young artists experience how simple techniques and repeated patterns can be used to create beautiful works of art!
Opening Hours
Tashkeel Alserkal Gallery
Sunday - Thursday: 10 am - 4 pm
Friday & Saturday: Closed
Tashkeel Nad Al Sheba
Temporarily closed for renovation
How to find us