(11 am) The Agency of Nature - Guided Tour
Ended - Sunday
6 November 2022
Lisa Ball-Lechgar is Deputy Director of Tashkeel, the leading art and design organisation based in Dubai.
Having launched her career under the patronage of Sean Connery, in the last 25 years, Lisa has managed arts organisations and events in Scotland, Morocco, Lebanon, Bahrain and the UAE. A passionate advocate for the creative industries, Lisa has held senior management positions at Abu Dhabi Music & Arts Foundation (ADMAF/Abu Dhabi Festival); Mixed Media Publishing (first full-time editor of Canvas), Arts & Business UK, and Comité Européen pour le Rapprochement de l'Economie et de la Culture (CEREC).
She has edited/co-authored several books including 'Reference Point: A History of Tashkeel and the UAE Art' (Tashkeel, 2018); 'Bill Fontana: Acoustical Visions & Desert Soundings' (ADMAF, 2014); 'View From Inside: Contemporary Arab Photography, Mixed Media & Video Art' (ADMAF/FotoFest, 2015); 'The Art of the Emirates' (ADMAF/Motivate, 2015); '25 Years of Arab Creativity' (ADMAF/Institut du Monde Arabe, 2013); 'Hassan Massoudy: Gestures of Light' (ADMAF/October Gallery, 2012); and 'Rachid Koraichi: Eternity is the Absence of Time' (ADMAF/October Gallery, 2011).
Lisa has lectured on contemporary Arab art and cultural management in Europe, USA, MENA and South Africa and has moderated talks for the likes of Tashkeel, Dubai Culture & Arts Authority, Abu Dhabi Festival, Art Dubai and the World Bank. She is a Fellow of the University of Glasgow and sits on the Advisory Board of Zayed University College of Arts & Creative Enterprises.
Schedule:
Date: 6 November 2022
Timings: 11 am - 12 pm
Location:
Tashkeel Nad Al Sheba
Free of charge.
Registration Deadline:
6 November 2022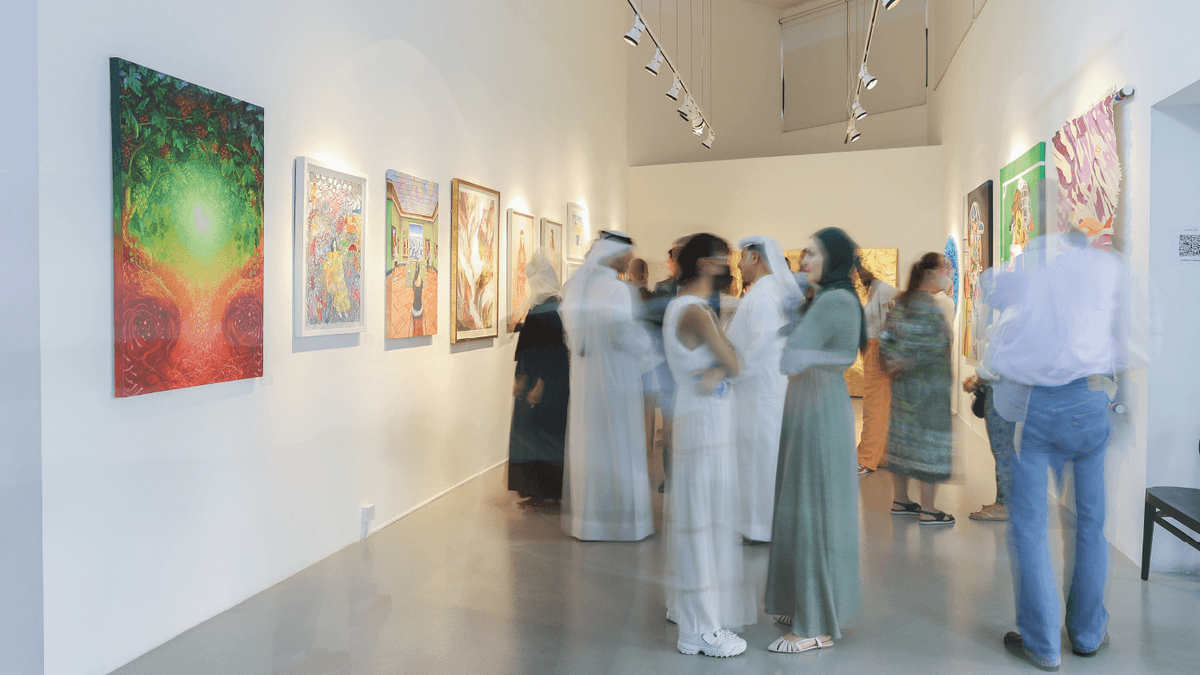 Join Tashkeel Deputy Director, Lisa Ball-Lechgar, for an informative tour of Tashkeel's design exhibition, The Agency of Nature. Gain insight into the stories and subjects of the furniture and lighting design pieces inspired by, designed and manufactured in the UAE.
All exhibited pieces were developed during the Tanween Design Programme at Tashkeel and are part of The Tanween Collection, Tashkeel's limited edition furniture and lighting range.
Opening Hours
Tashkeel Alserkal
Gallery, Unit 26, FN Designs, Alserkal Avenue
Sun-Thu 10am – 7pm, Fri 9am–12pm
(closed Saturdays & public holidays).
Makerspace, Unit 89, Alserkal Avenue
Sat-Thu 10am – 7pm
(closed Fridays & public holidays).


Tashkeel Al Fahidi
House 10, Al Fahidi
(members only)


Tashkeel Nad Al Sheba
Nad Al Sheba 1

Temporarily closed for renovation
How to find us