zero to the right - Sunoj D.
22 June 2015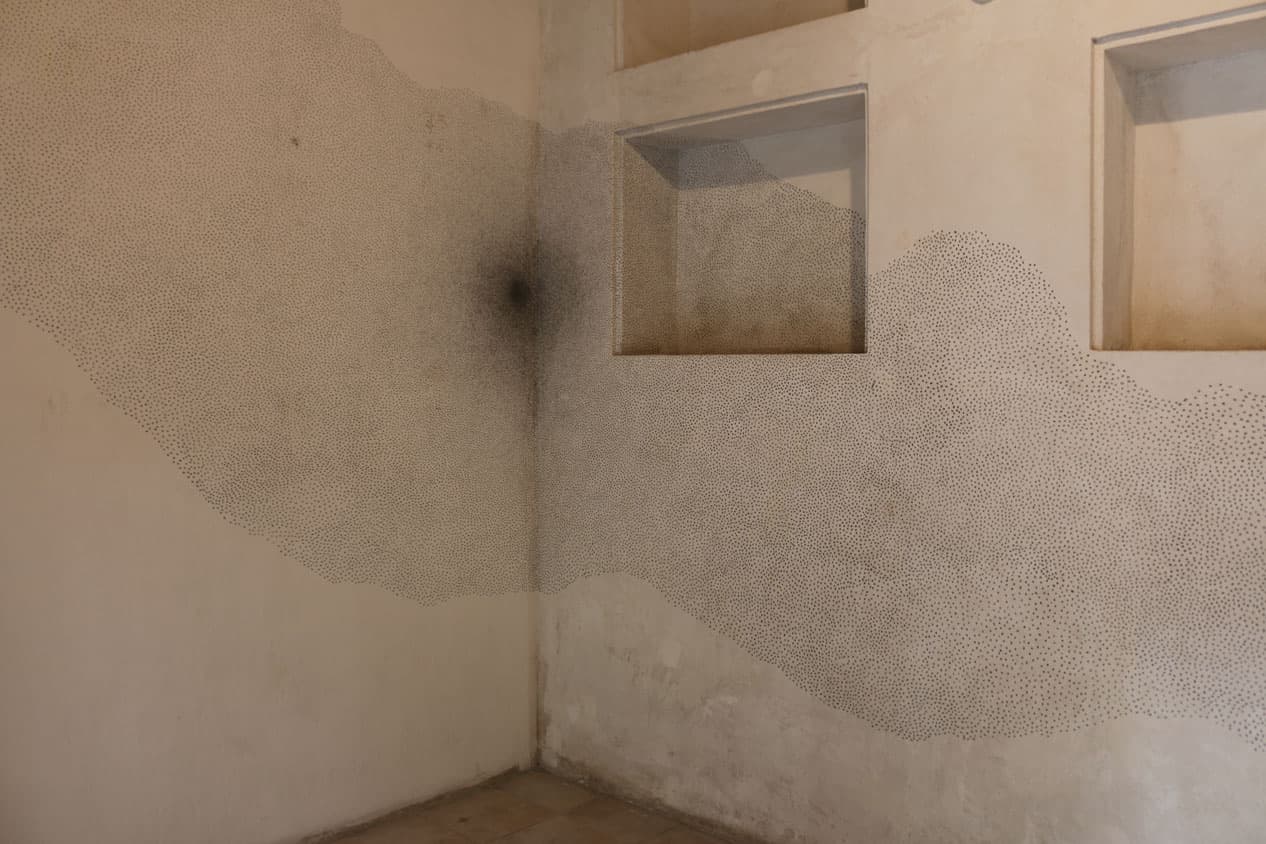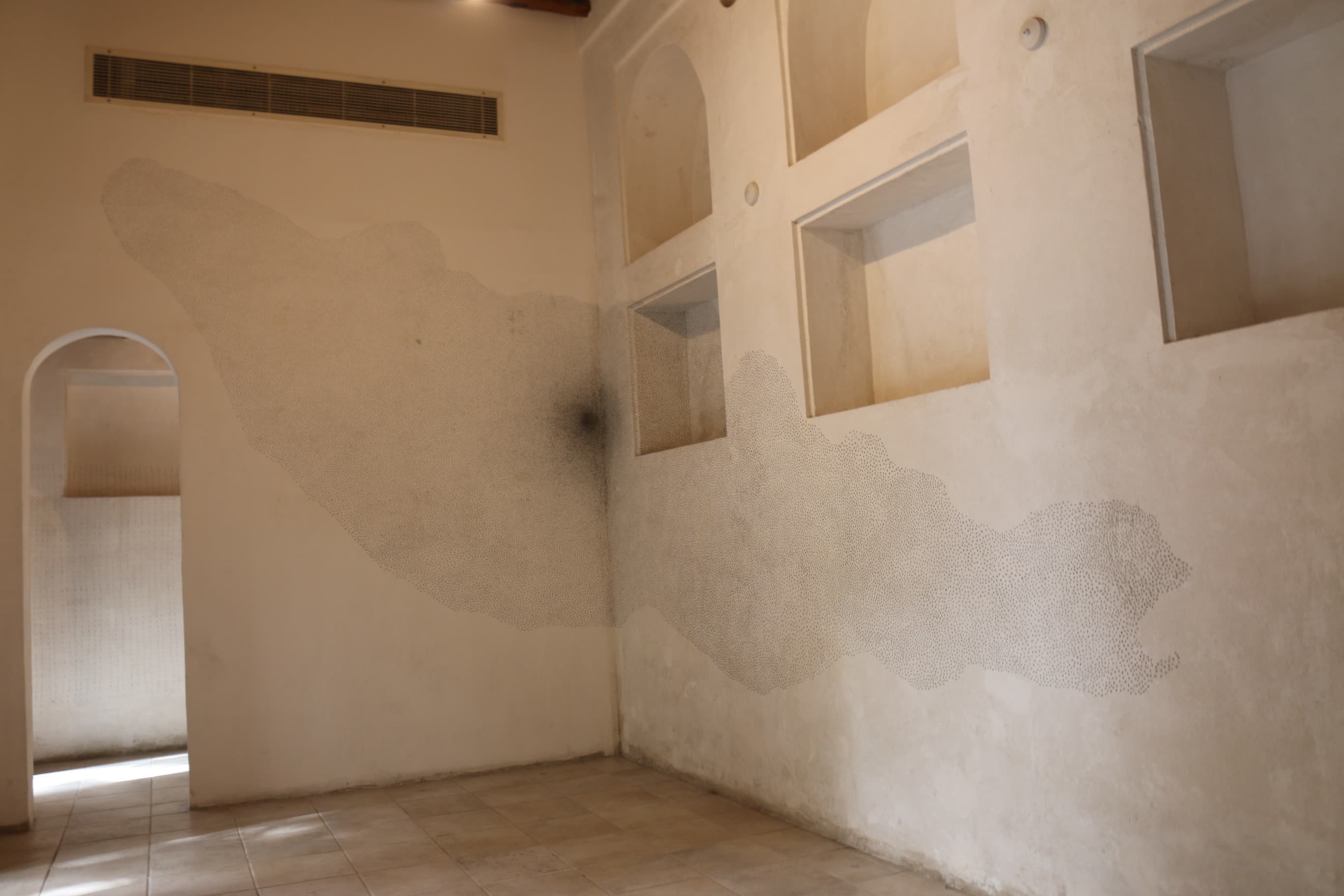 Sunoj D.'s diverse practice, ranging from graphite on paper, acrylic on canvas and mixed media to sculptural work and installation, similarly, looks at 'natural, geographical and social environments'. In the Open Studios, Sunoj presents a poetic wall drawing, titled zero to the right, which incorporates his unique perspective on the continued journey (or exodus) of migrants from his native Kerala to Dubai and other parts of the Middle East. Informed by the history of migration and trade routes, Sunoj's graphite on wall piece subtly calls upon the viewer to contemplate the socio-economic aspect of the global art world. Composed of three parts, zero to the right refers to three currencies – Indian rupee, United Arab Emirates dirham and United States dollar, and the amount of each also relates to the production costs assigned for commissioned projects that he worked on during his residency.
Sunoj's drawing almost takes over the whole studio. His rhythmic composition of grain-like and linear marks invites the viewer to engage with the peculiar dynamics of his studio, which is divided by a wall and has a wind-tower. While lines representing dirhams and dollars in two opposite corners appear more orderly, the circular shapes that refer to rupees organically-spread throughout the center of the studio. The artist avoids perfection in his gesture of marking the walls. Contrary to its ephemeral nature, zero to the right also addresses notions of memory and authenticity in the space without overshadowing the history of the residency house itself.