Meet the Designer, Lujain Abulfaraj
13 March 2017
What was it about Tashkeel's design programme, Tanween that interested you?
Tashkeel is one of only a few institutions in the UAE that are supporting young local talent in sustainable and meaningful ways. I've always watched the Tanween programme – the work that it brings forth is high-quality and aesthetically relevant to the UAE, yet it also always has an international appeal and resonance.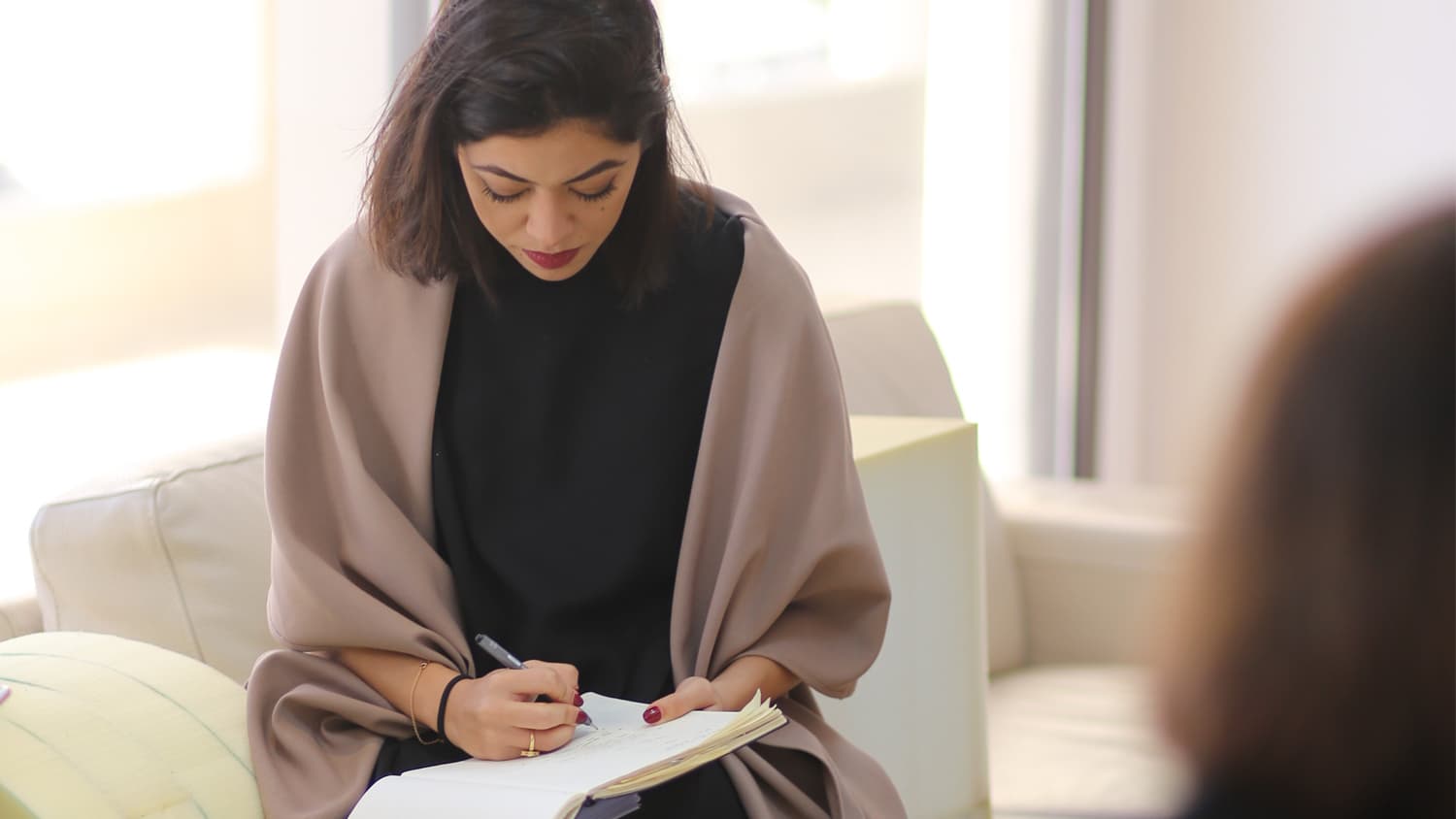 What materials and concepts have you explored and discovered whilst on the programme?
Since the beginning of the programme, my primary driving focus was Arabic typography, and I was particularly interested in deploying this in an educational realm, for children. In terms of material, I've explored a range from wood to metal, semi-precious stones and, ultimately, foam and fabrics. What started out as a toy has transformed into huge letterforms that also function as fun, interactive furniture pieces for kids.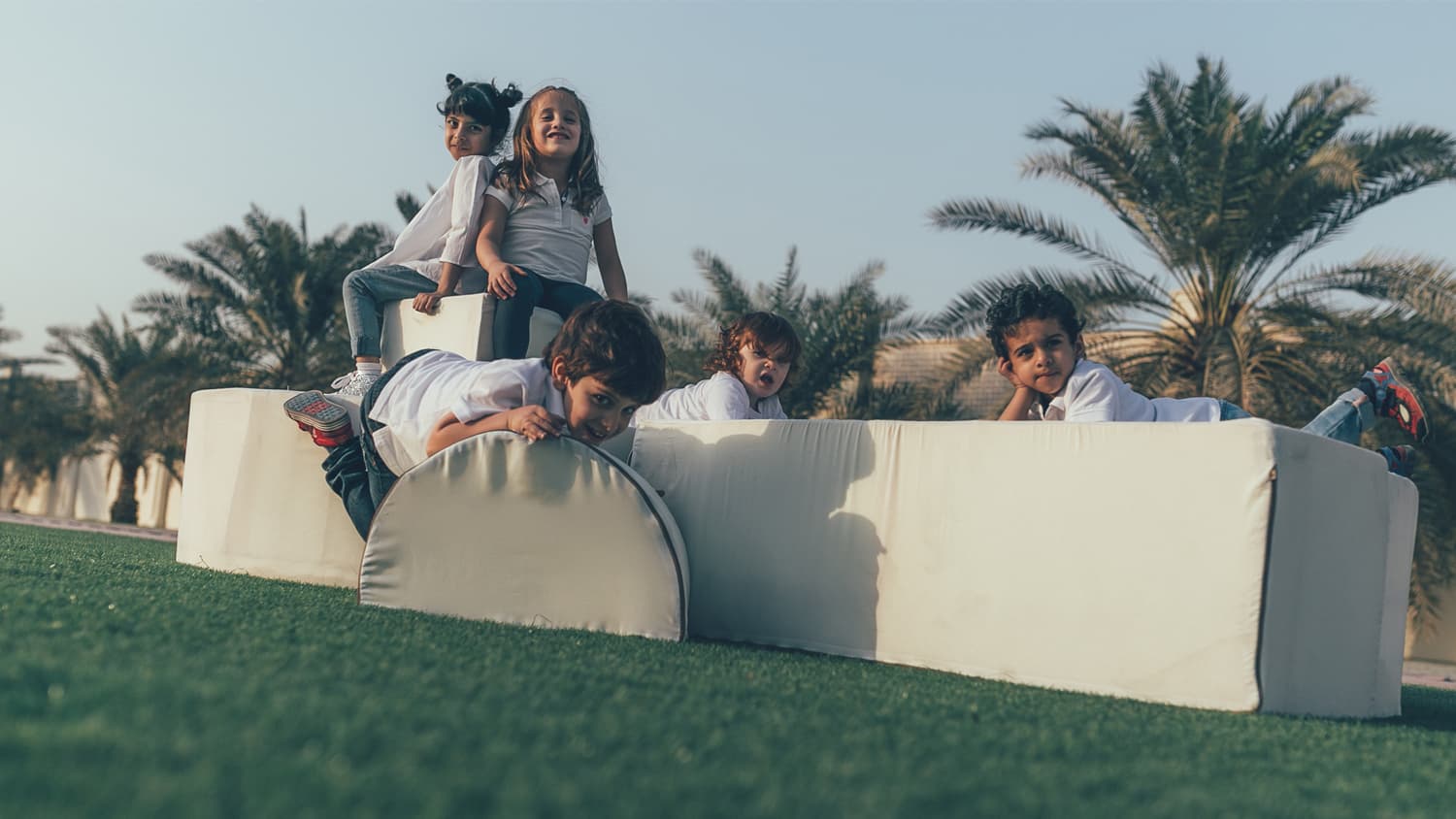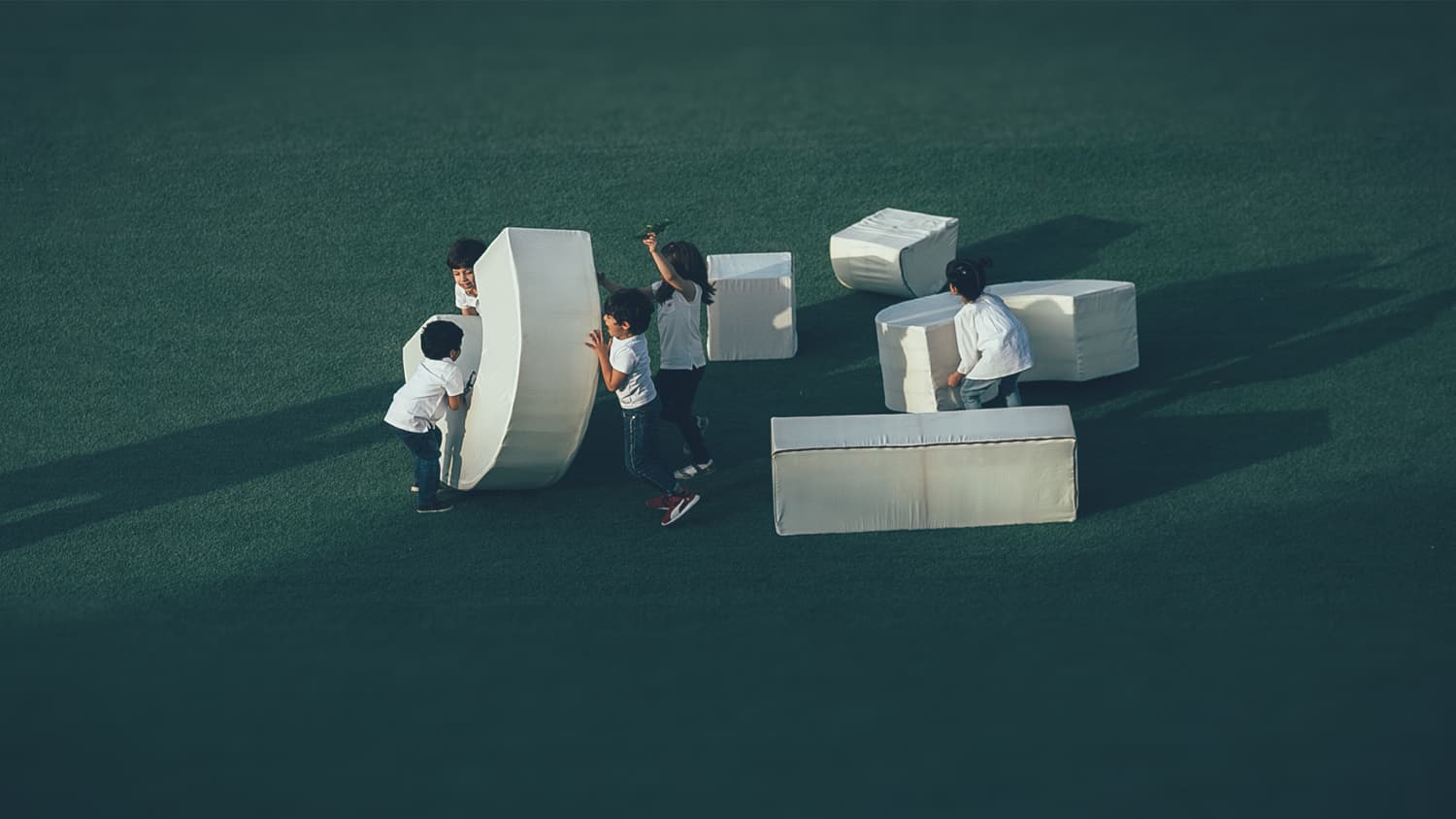 Who are you collaborating with on your project and what is nature of the collaboration?
I'm currently collaborating with a furniture production house who are supporting me in the production of my designs. Throughout the project, I've had the opportunity to visit multiple factories and manufacturers. The journeys and encounters that I've had have been the most fascinating and enjoyable part of the programme – from foam recycling factories in Ajman, to stone cutters in Sharjah and wood workers in Dubai – I was able to understand how each material behaved, its limitations and possibilities, where it came from and the craftsmanship and process behind each product. Through this, I learnt of the immense tools and resources available here in the UAE – what's at our disposal is amazing.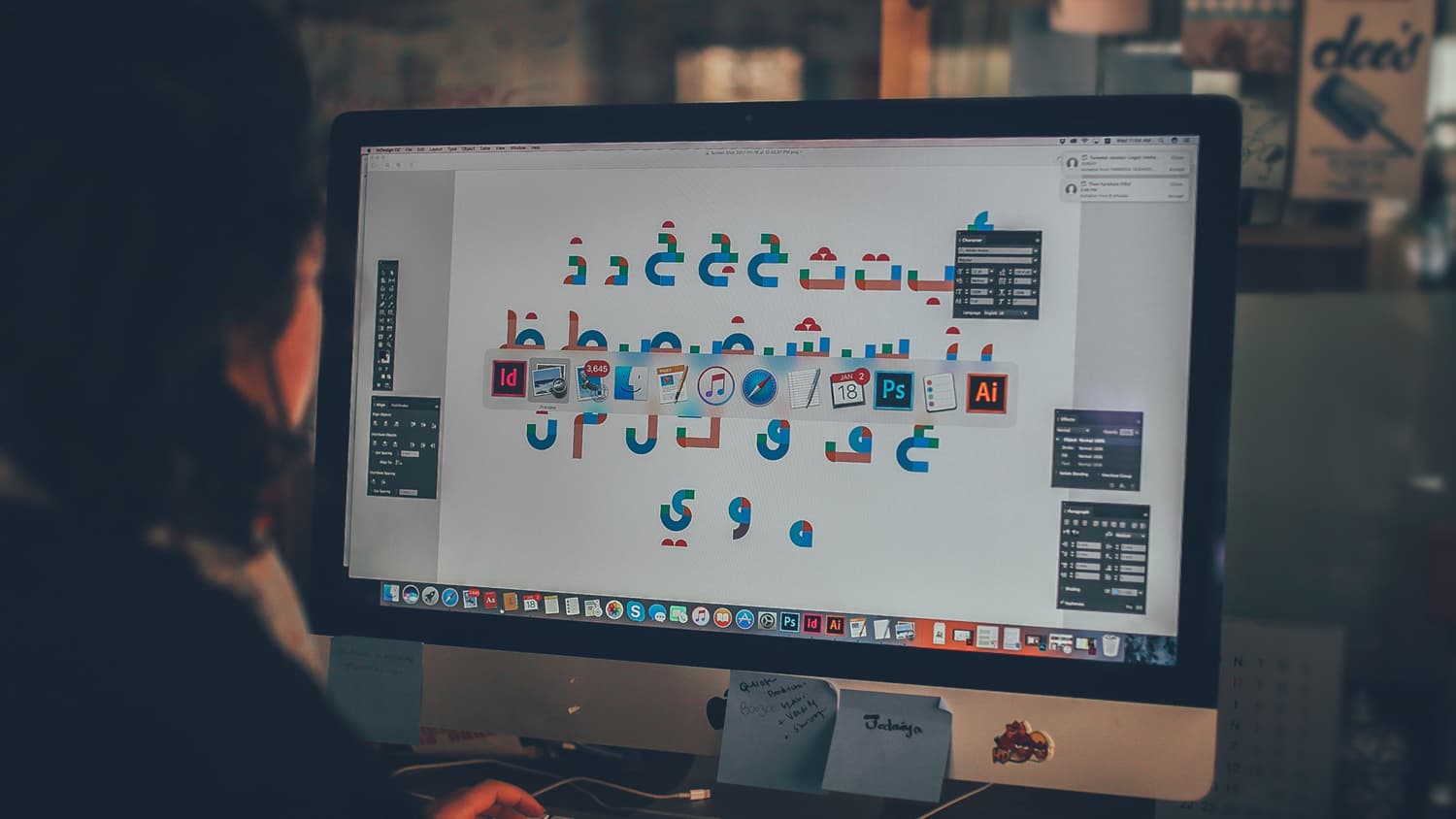 How have the labs and mentoring sessions influenced your process?
Through the labs I gained both insightful critique and important practical knowledge of the steps in transferring my 2D designs into 3D sampling. The guest critics added depth and new levels of insight to the discussions. The labs prompted continual questions and this atmosphere of inquiry helped to push our ideas further.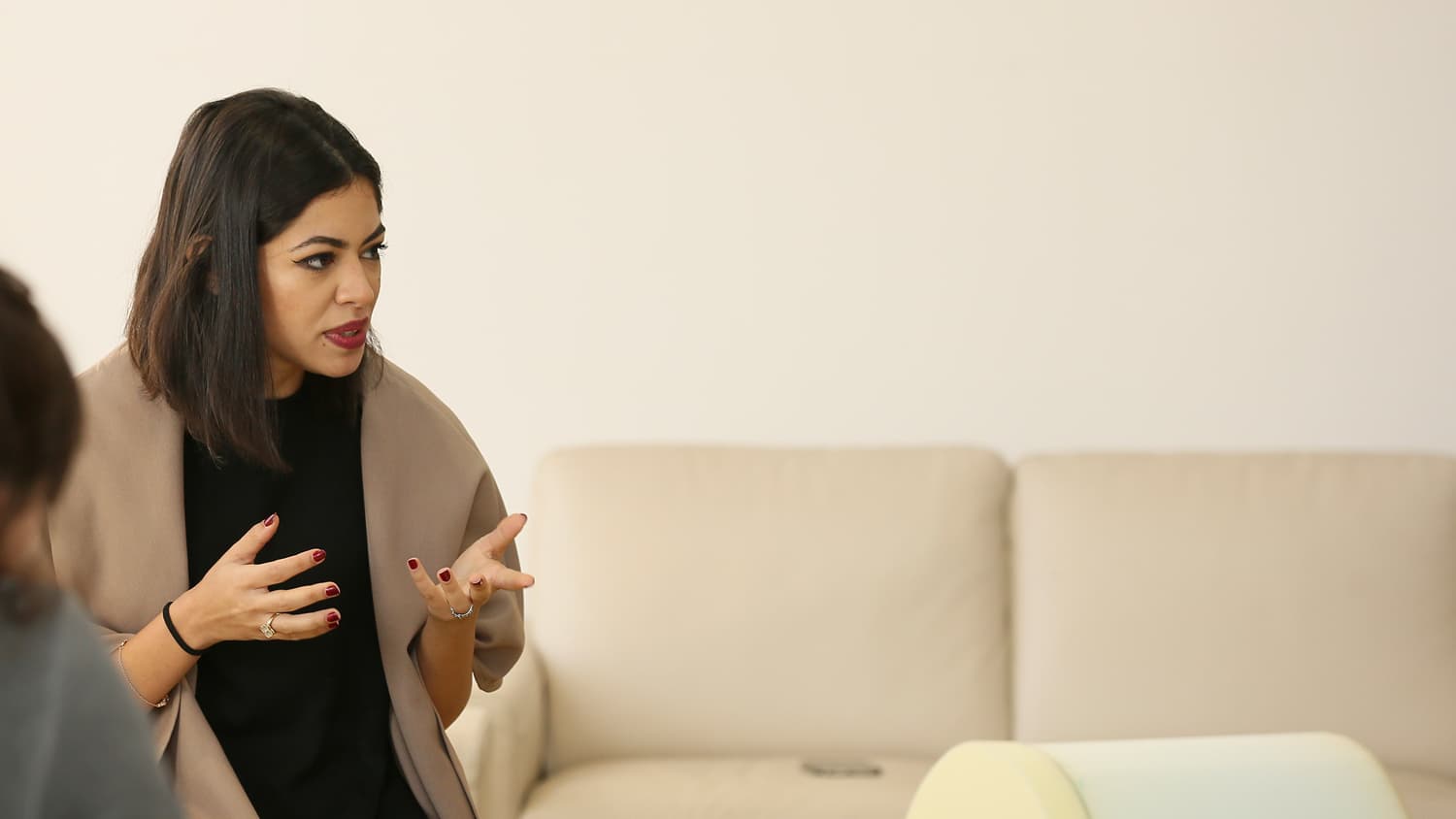 What have your challenges been so far?
As a graphic designer, I'm very comfortable mocking up graphic design solutions and print layouts. However, my challenge was getting used to quickly mocking up the objects in 3D formats – a very different process. Once designs were presented in 3D new challenges appeared. This was a fun exercise that I learned an enormous amount from.
What do you hope to take away from this experience?
This experience was a significant stepping stone into a design field that I've always been interested in. From this foundation, I hope to be able to contribute to the growth of production in the GCC and to encourage a love of the Arabic language, furthering ways it can be engaged with educationally.