LAB 001 and factory visits
5 June 2016
Commencing the 4th edition of Tashkeel's Tanween Programme, a tour of local manufacturers and suppliers took place on the 22nd May with the designers Hatem Hatem, Lujane Rezk, Hamza Omari and Lujain Abulfaraj. The purpose of the visit was to explore the wider range of materials and processors that the designers can make use of within the UAE. They also had the opportunity to speak with local manufacturers and makers, acquiring insights on the behaviour of certain materials.
Roanne Dods, one of the leading mentors of the Tanween programme and co-producer of Small is beautiful, shared some key points on working with manufacturers and fabricators based on her extensive experience of the process. Tanween alumni took part in the tour and shared their experiences, highlighting key issues they faced and the do's and don't of communication with manufacturers.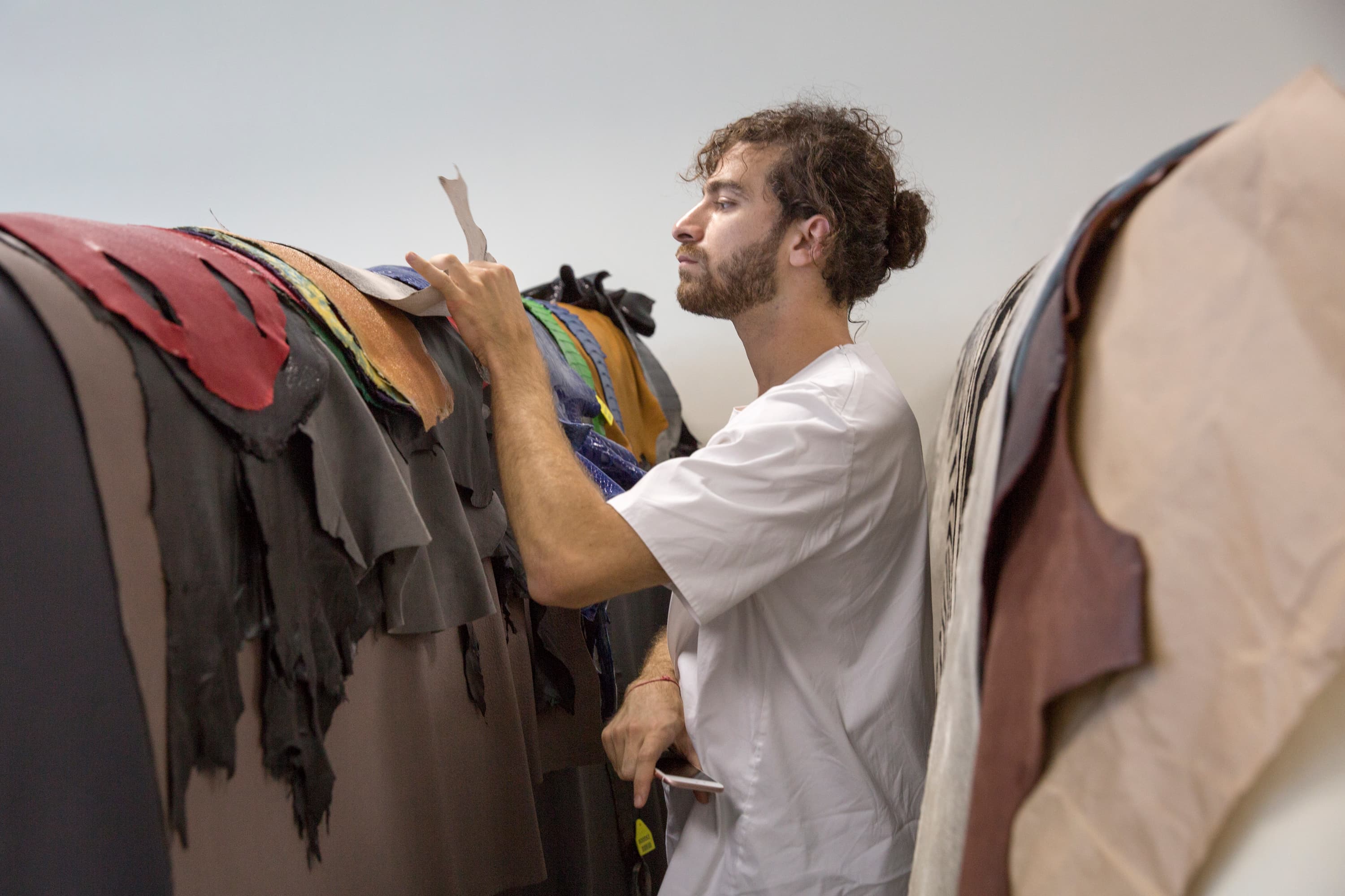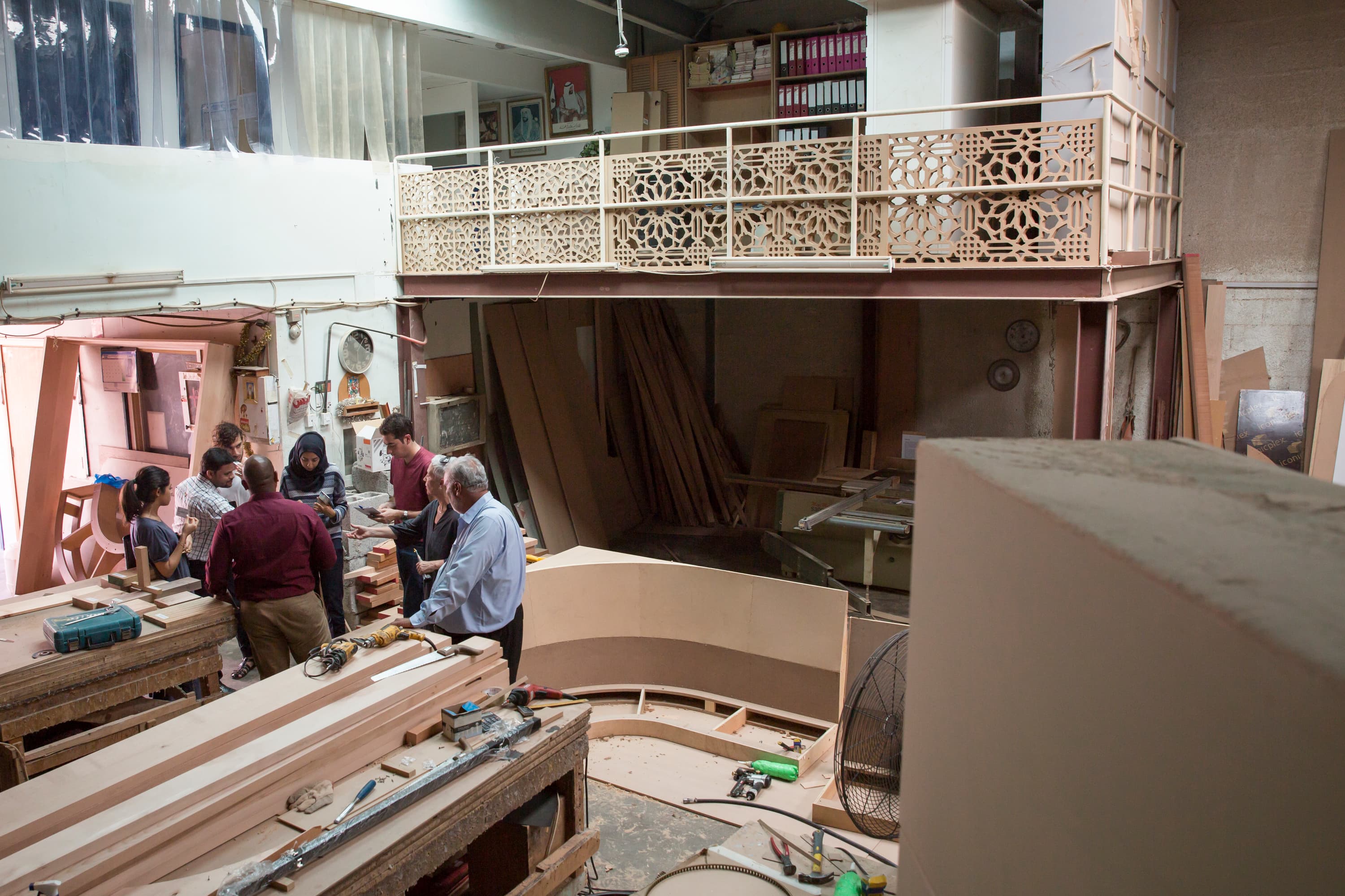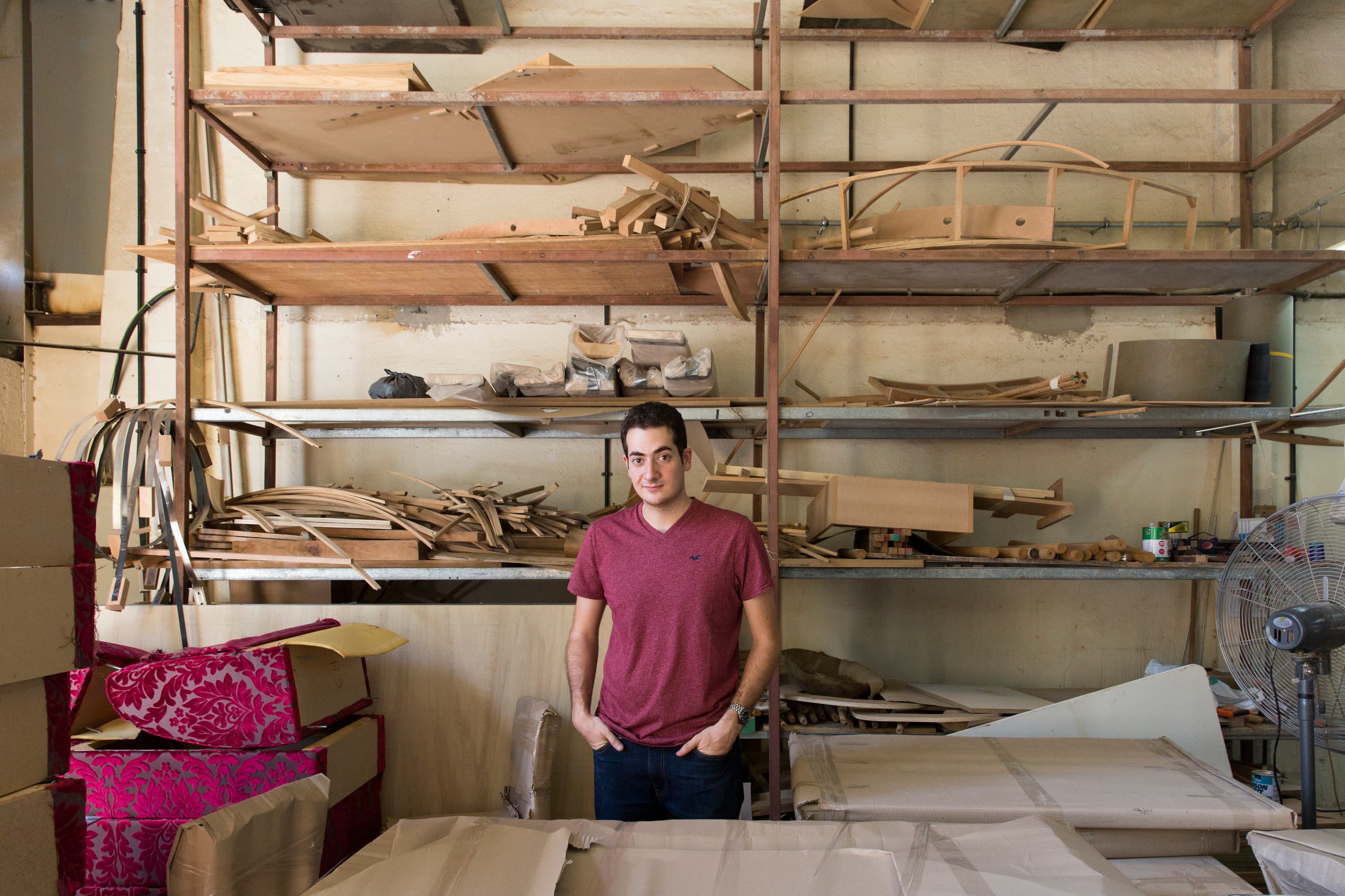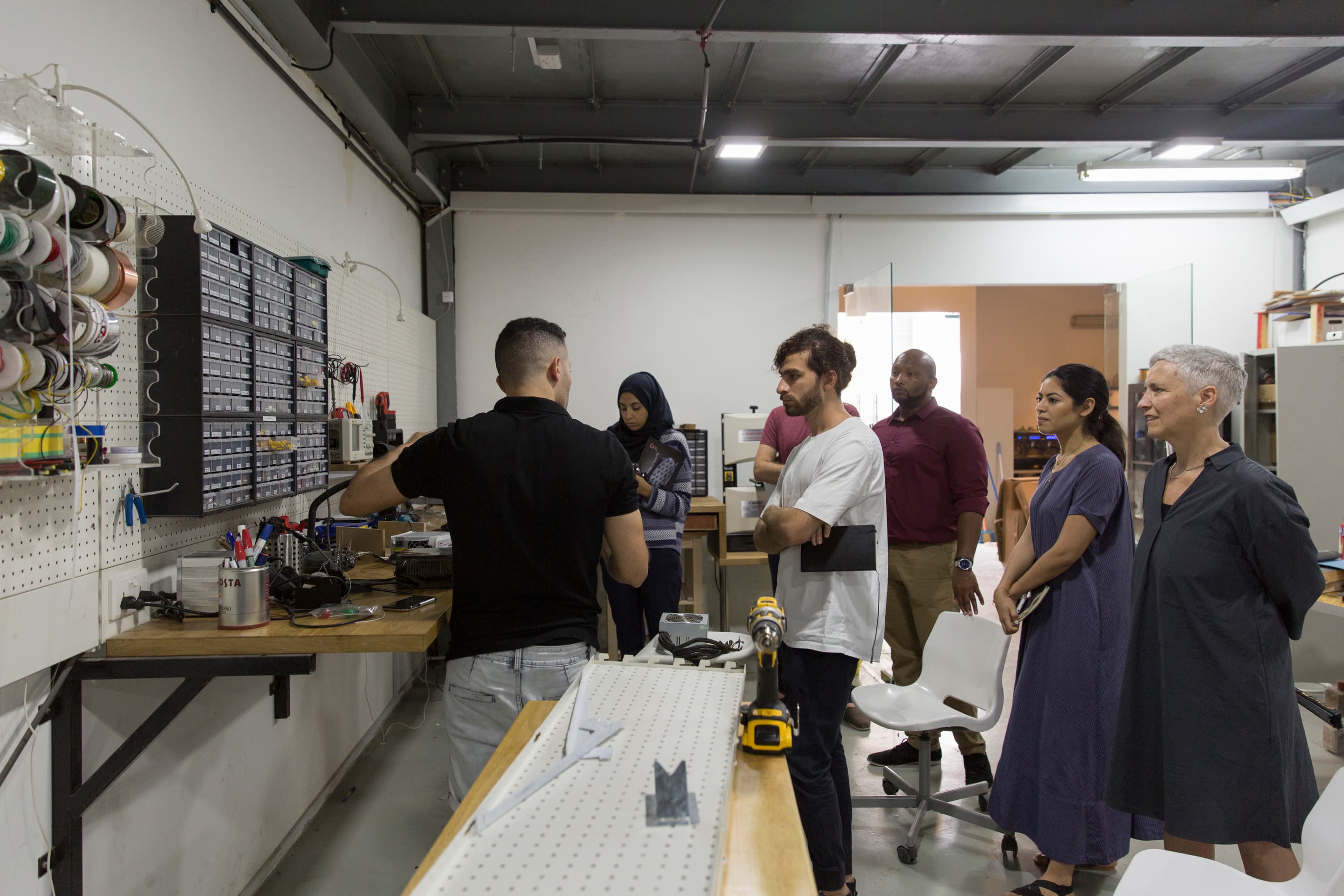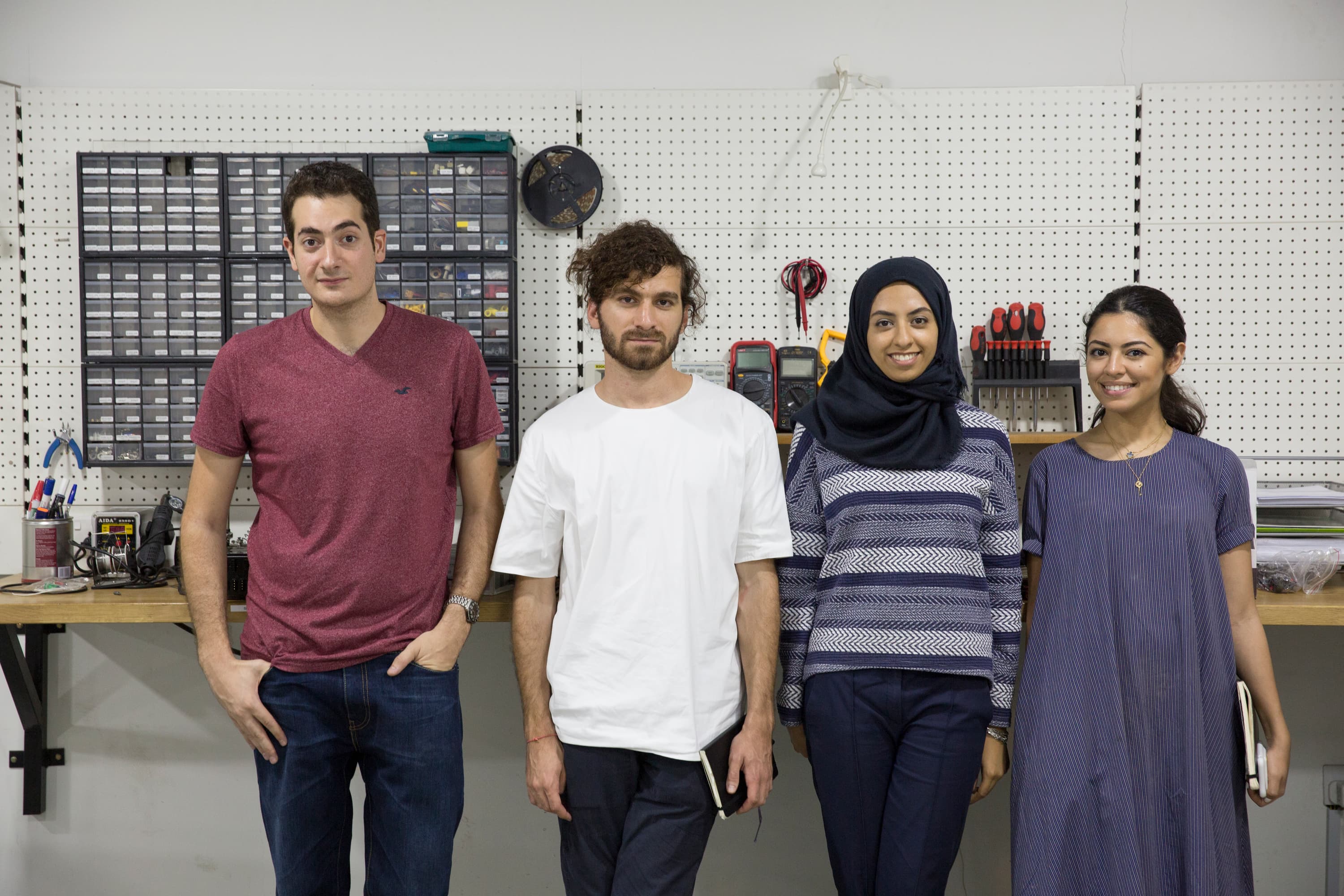 Following the tour, the designers spent a day workshopping with Fi Scott, founder of Make Works, learning the most effective methods of communicating their designs with manufactures and fabricators in region. By the end of the workshop, the designers identified potential materials and systems they would like to explore further, and had a comprehensive understanding of the behavior of selected materials.