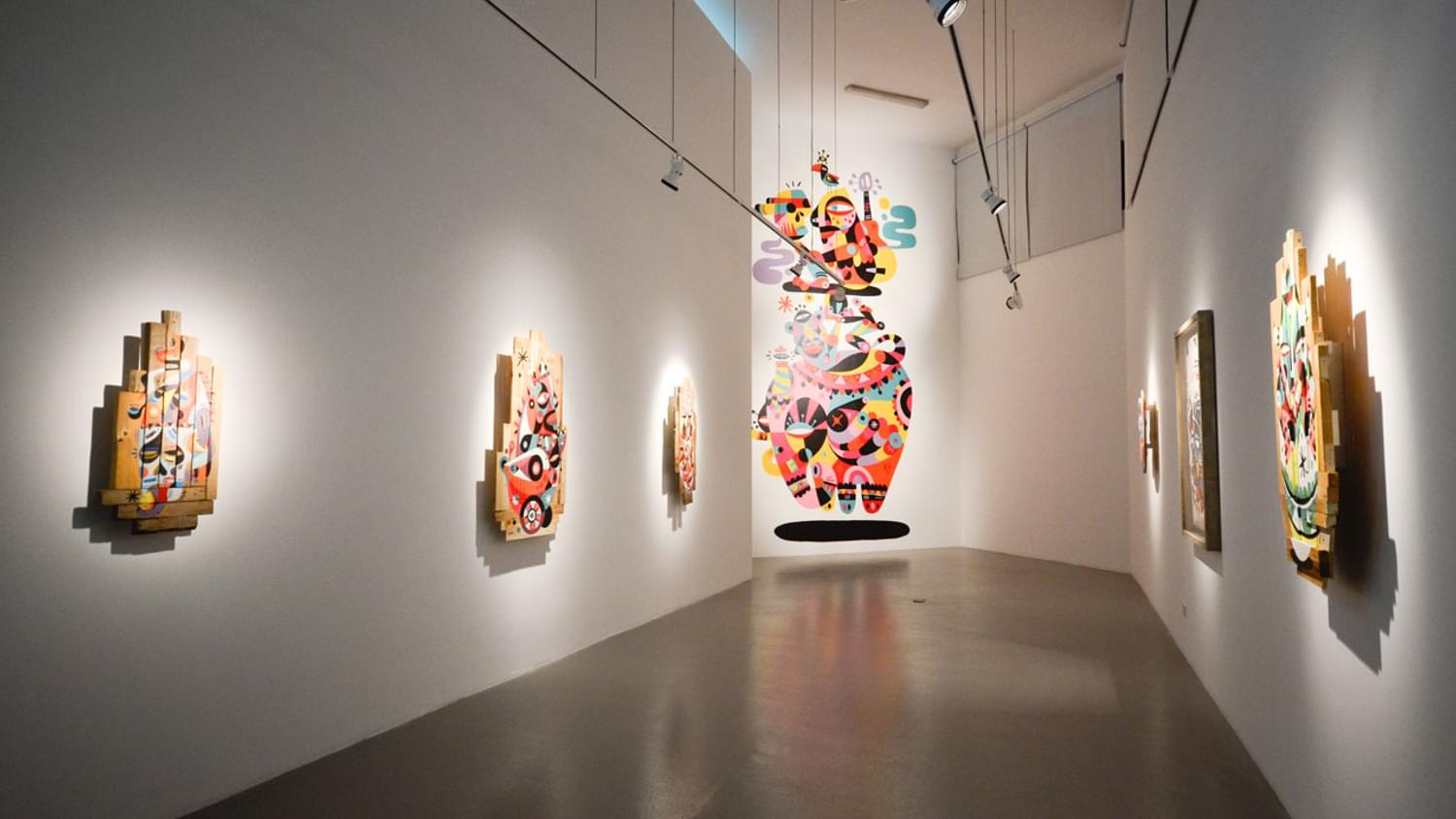 The vibrant street- and-skate origins of Barcelona-based urban artist Ruben Sanchez seem to burst from his first solo exhibition in the UAE, entitled The B Side, and created while in residence as Tashkeel's second guest artist in 2013. Opening on Thursday, 14 November and running through December, The B Side explores the possibility of a variety of surfaces – as conduits for movement on wheels and as canvases for Sanchez's effusive, Mediterranean-hued abstract works – including found objects such as salvaged wood and outdated signs to abandoned sports cars.

"The B Side is an evolution of Ruben's childhood of invented worlds and cartoons, his immersion in Spain's skateboard and graffiti culture as a teenager, and the inherent potential of skating over or embellishing through spray-paint a range of surfaces and objects in Dubai, creating a hybrid that represents his year in the Emirates and the way it has informed and expanded his work," said Anabelle de Gersigny, Tashkeel Manager

The B Side includes 'Bicycamel' on Jumeirah Beach Road - a homage to the Spanish fairy tale 'Los Caballeros de Los Peces' (The Knights of the Fish), that has been restructured for Dubai, based on what Sanchez has seen and experienced during his time here. In the artist's portrayal, a figure on a bike reaches out to an apple from a tree. This references the Spanish fable where a cobbler's son goes to fight a dragon that is terrorizing a town. In the Dubai version, there is no dragon to fight, but the universal inactivity of people's bodies and minds.
A largely self-taught artist, Sanchez found opportunities for expression at a young age through decorating his brother's skateboards. Influenced by the break-dancing and graffiti cultures in his native Spain, Sanchez was attracted to the subversive nature of the country's emerging street artists while being exposed through his education to Spanish masters including Dali and Miró. Sanchez's work during his Tashkeel residence depicts the influence of his prior professional experience as an illustrator, graphic designer, and animator.
About Ruben Sanchez
Ruben Sanchez was born and raised in Madrid and was adopted by Barcelona in the early 2000s with short periods in New York City.