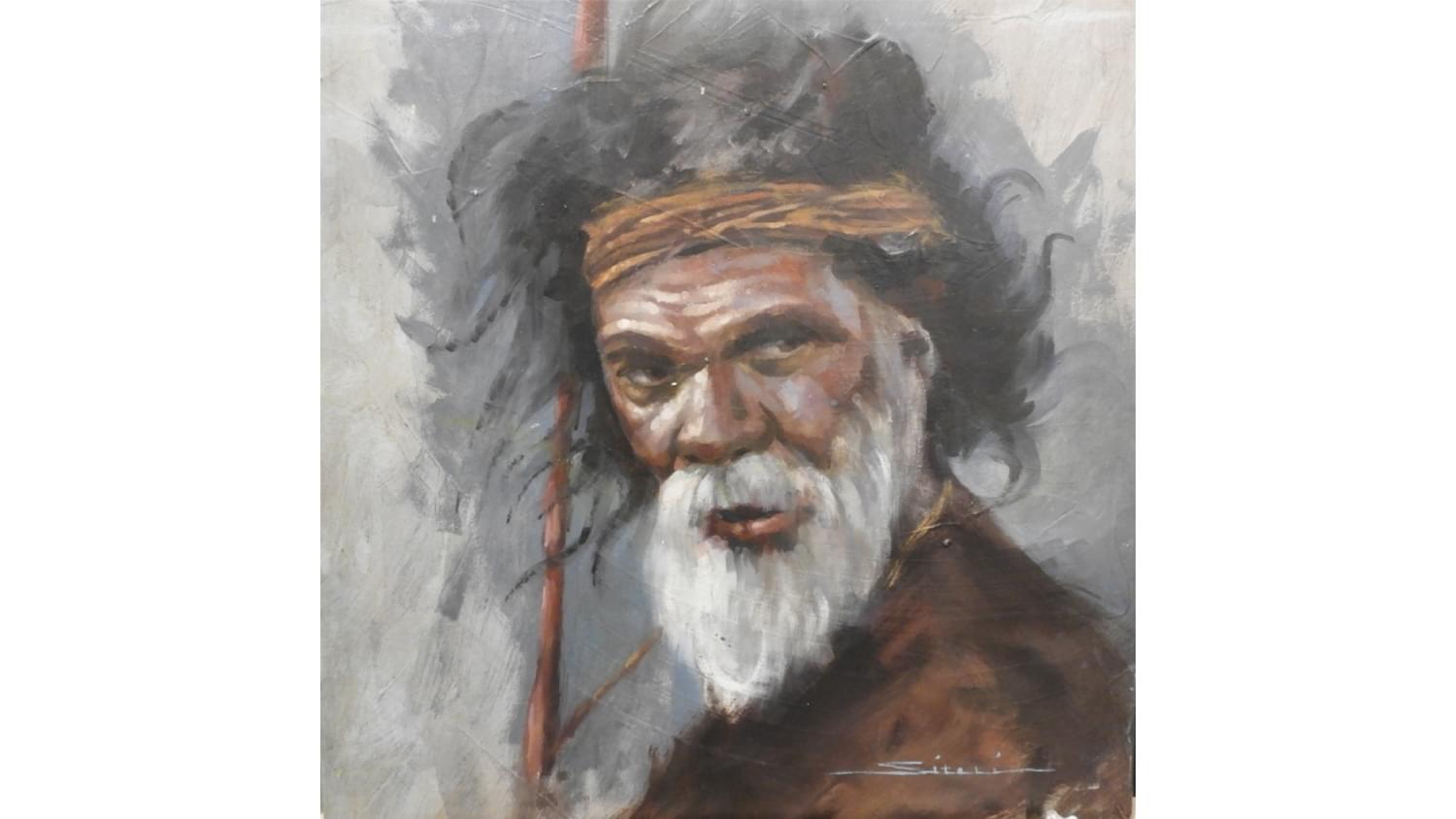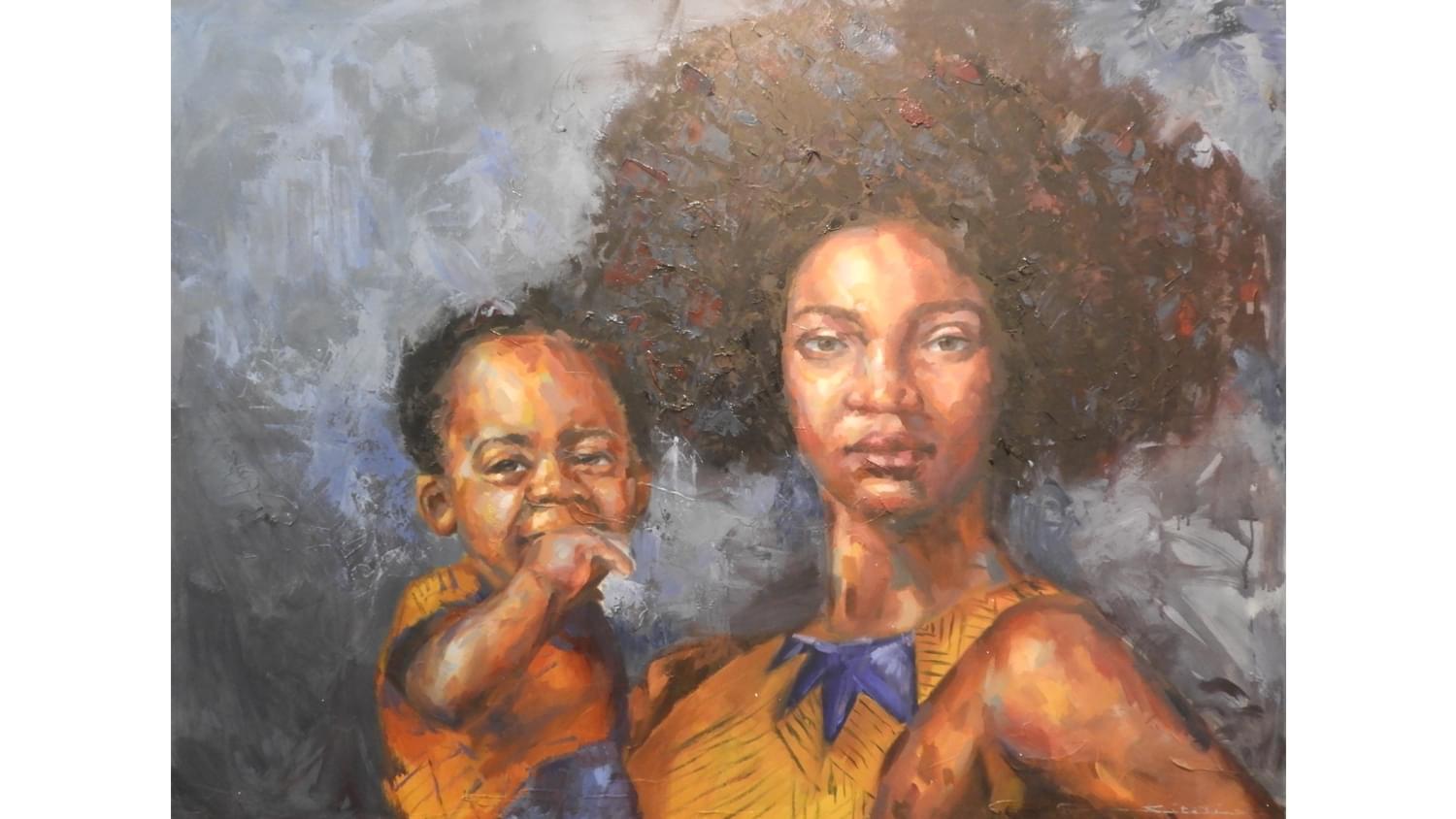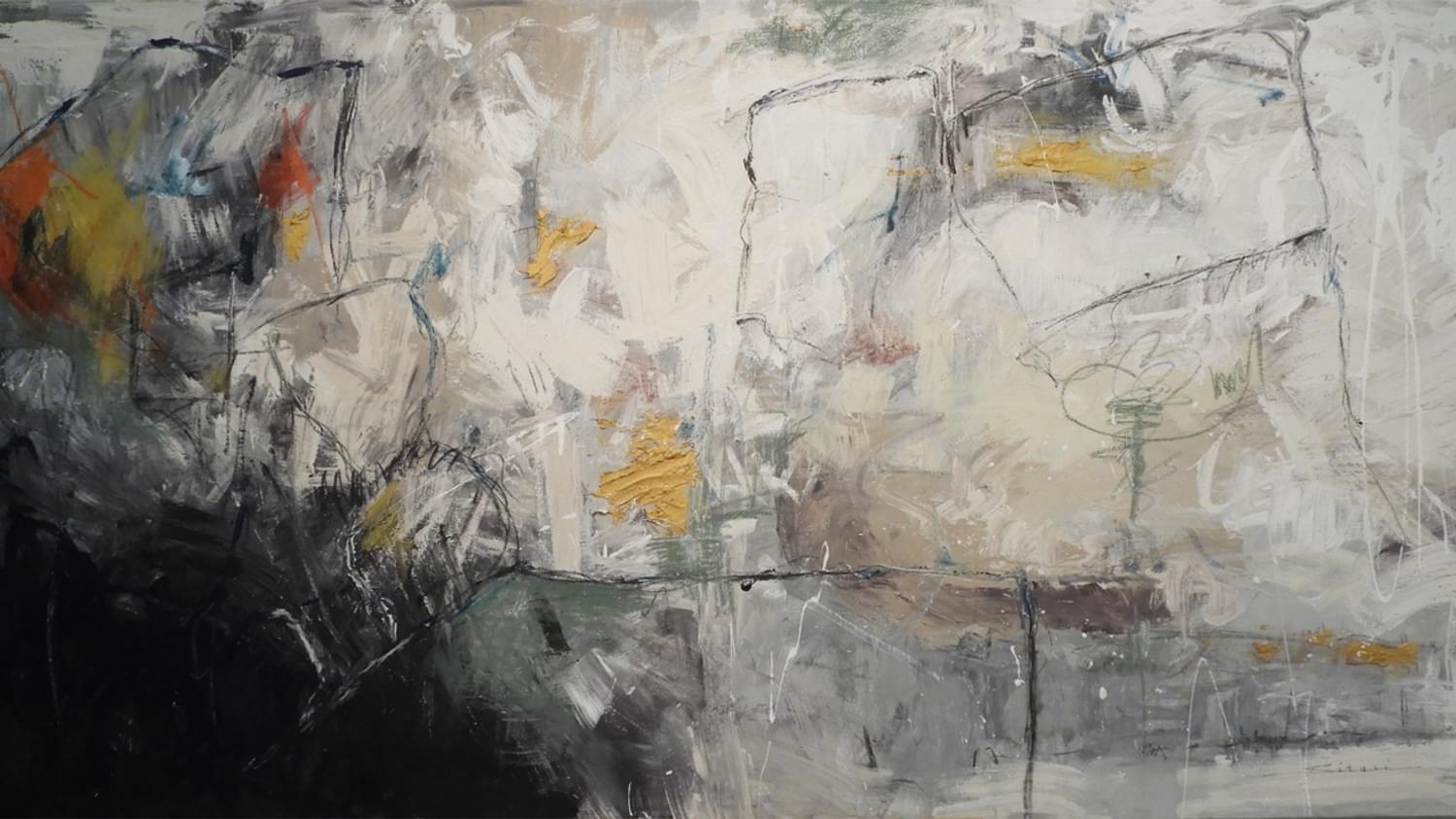 The concept of portraying sound in a visual context using form, texture, colour and shapes was first explored by the Impressionists of the 19th century. Through his practice Victor Sitali seeks to share the sounds of his world on canvas. Within his deafness – a gift he would not choose to surrender – he finds beauty, inspiration and peace. In this exhibition, he celebrates the aura of silence, illustrating the cacophony of sounds he perceives from his surroundings.
Victor has used the mediums of acrylic, charcoal, oil to illuminate the silent noise. Breaking through the abstract are themes of love and life. Brief bursts delineate the landscape of grey on canvas with orange chosen specifically for its contrast to sharpen the visual context of each subject. An amalgamation of texture, shape and colour highlight the perplexity of understanding the world through the veil of silent noise.
_______
Portrait Commissions with Victor Sitali
Cost: AED 1,000 per person
Book a one-hour sitting with Victor Sitali and take home your very own portrait painted by one of Dubai's finest artists. Sittings are available 9am to 4pm daily (except Fridays). To make an appointment, send your name and preferred date and time in an SMS or WhatsApp to 050 309 4296.
About Victor Sitali
Victor Sitali is a fine artist and holds a BA in Graphic Design. Born and raised in Zambia, he has been living and working in the UAE for over 10 years. Hearing impaired since the age of three, he found a way to express himself through painting seven years ago. His motto is "My voice is heard through the work of my hands."