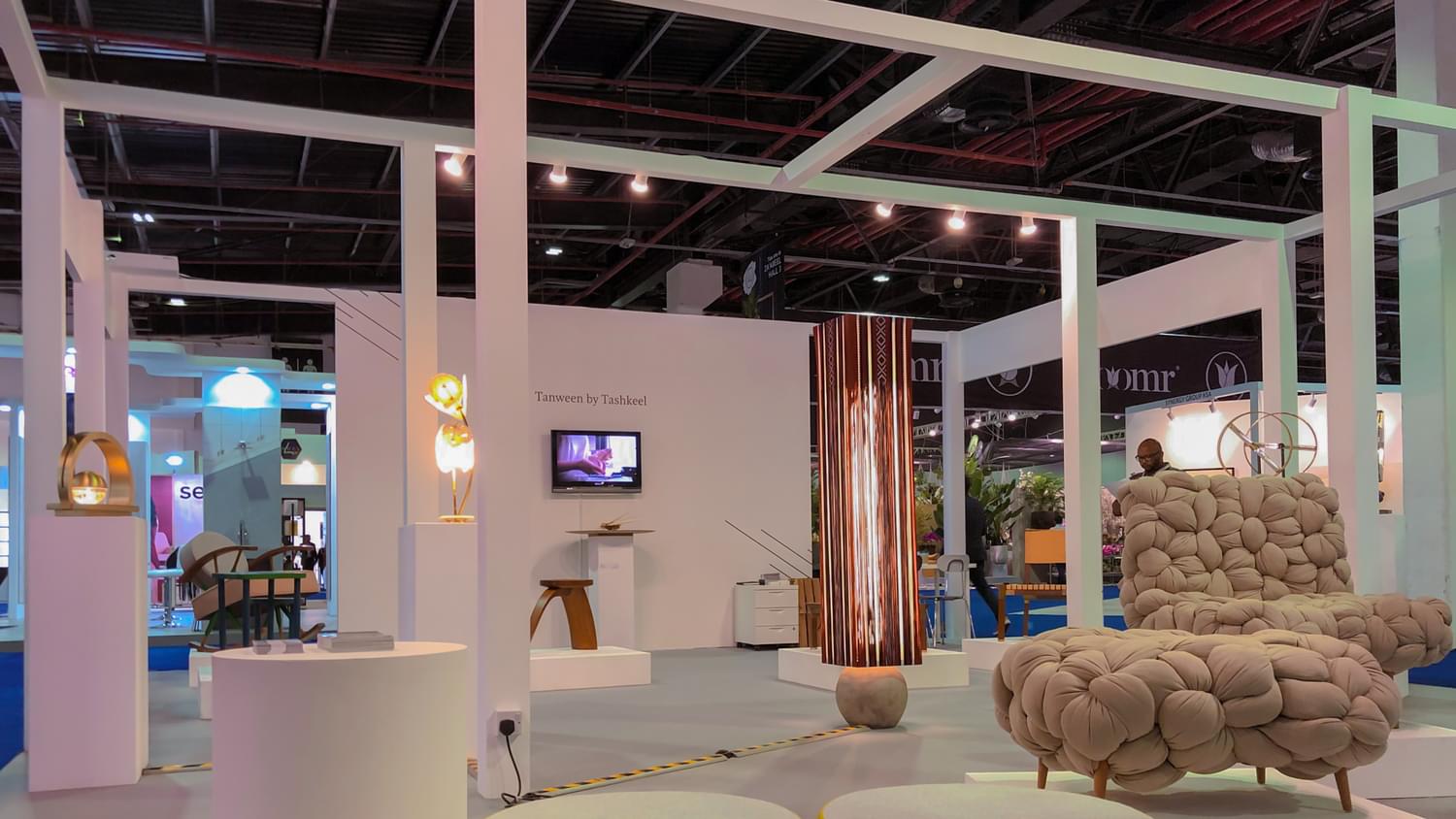 Tashkeel is proud to present The Tanween Collection at INDEX 2021 at the Dubai World Trade Centre for the third time, showcasing high-end, limited edition furniture, lighting and decorative designed pieces that are available for purchase, unveiled at Dubai Design Week every year. This year, Tashkeel is teaming up with Arbitrary Solutions for free, interactive sessions in 3D printing, rapid-prototyping and cast design for visitors to the fair. Arbitrary Solutions will be working with partners Third Eye and TonySaloumPainting for the interactive sessions.

Tashkeel INDEX 2021 programming also includes 'Inspired by History; Formed by Nature' on Tuesday 1 June at 5:30pm, a moderated design discussion featuring UAE-based designers Lina Ghalib and Hamza Omari around the challenges and opportunities of utilising natural materials indigenous to the UAE in contemporary product design.

The selected works from Tanween Collection include Yereed (2020) by Lina Ghalib; Host Lamp (2018) by Alya Aleghfeli; Liminal Table (2018) by Hala Al-Ani; Coral Lamps (2016) by Zuleika Penniman and Braided Chair and Ottoman (2013) by Latifa Saeed. The products reflect the ongoing evolution of a UAE design aesthetic through form, function, material and process; from the organic materials of camel leather, khoos, coral and stone to practices integral to UAE identity such as language, crafts, customs and trade.