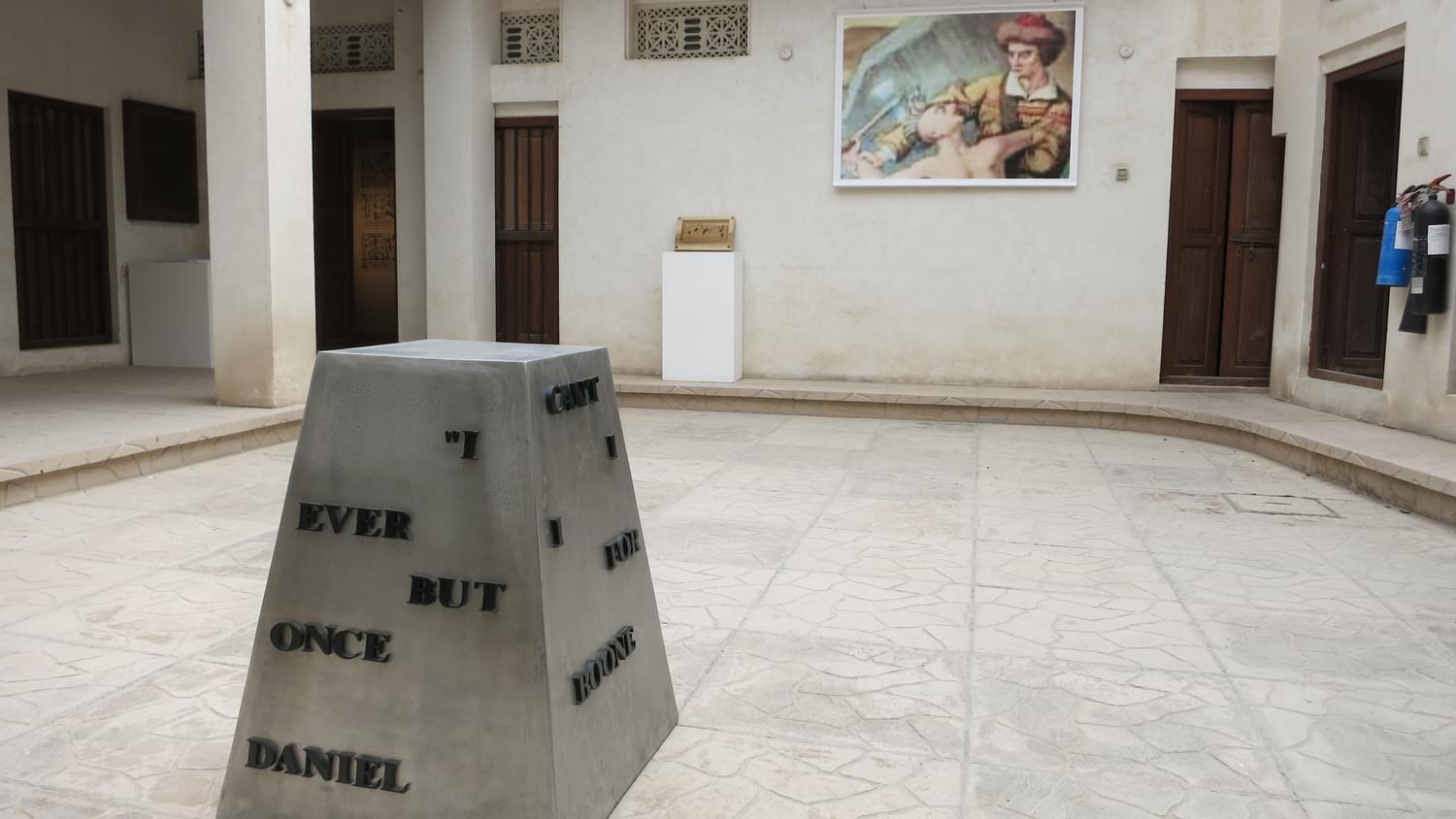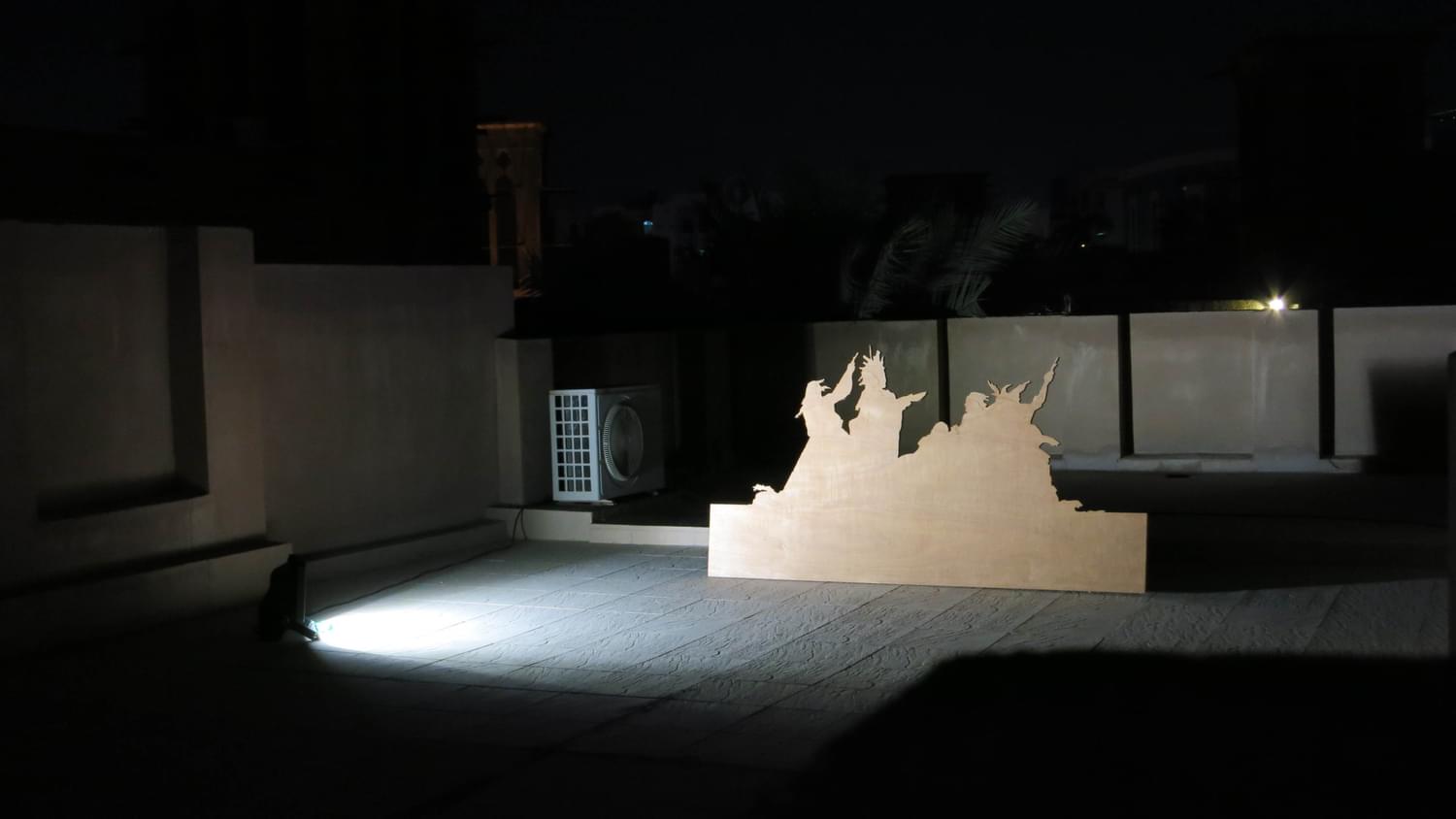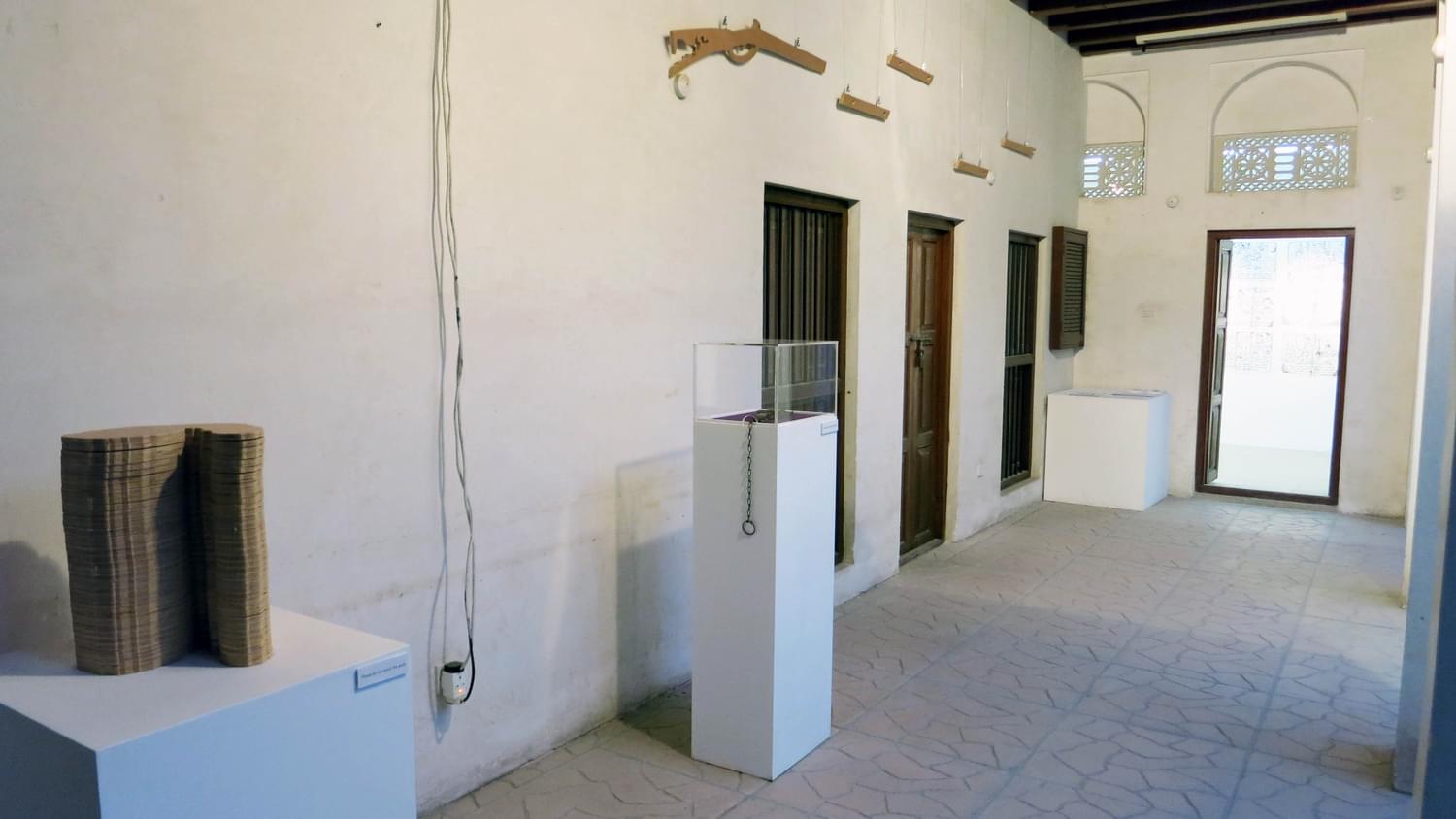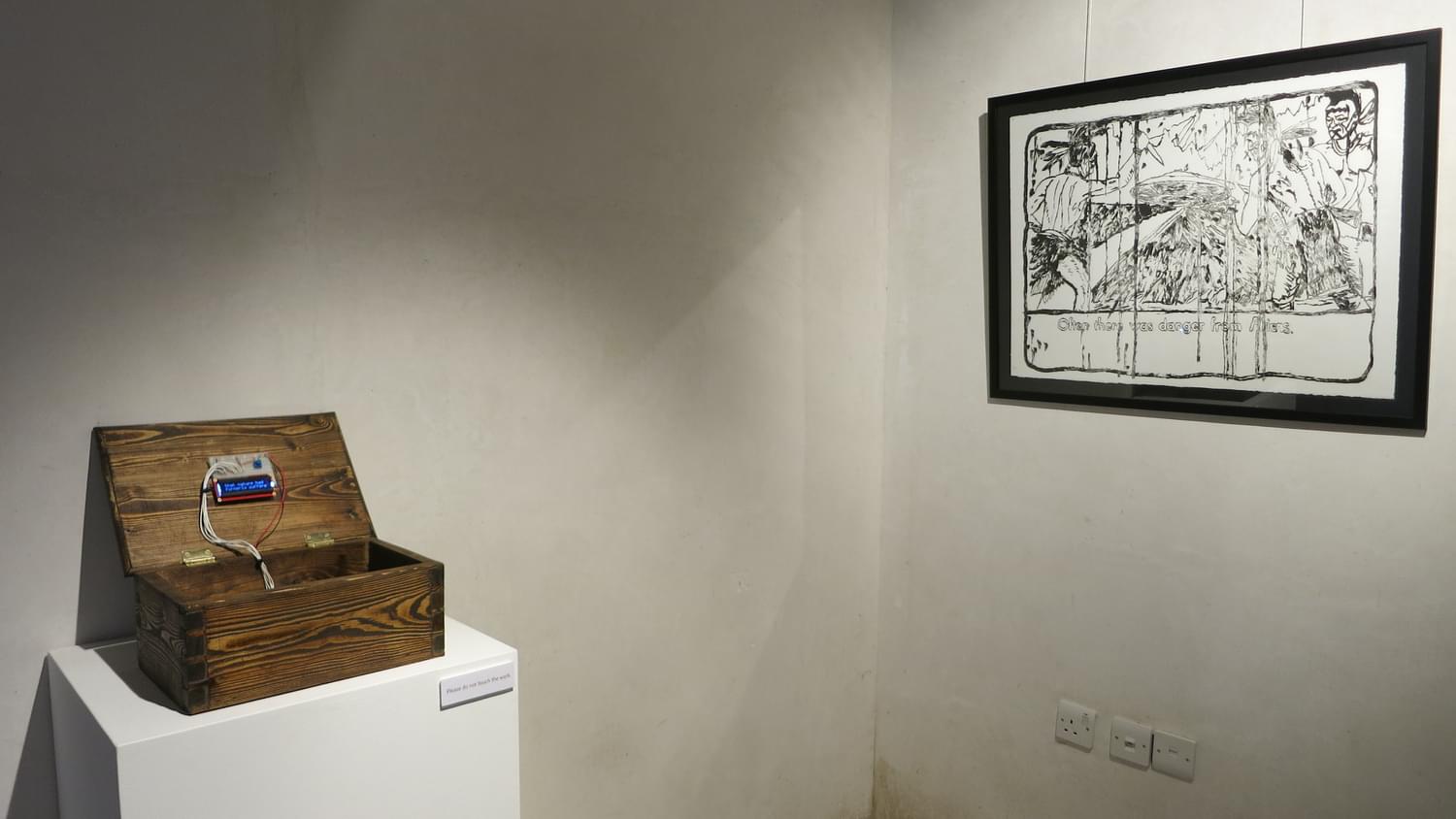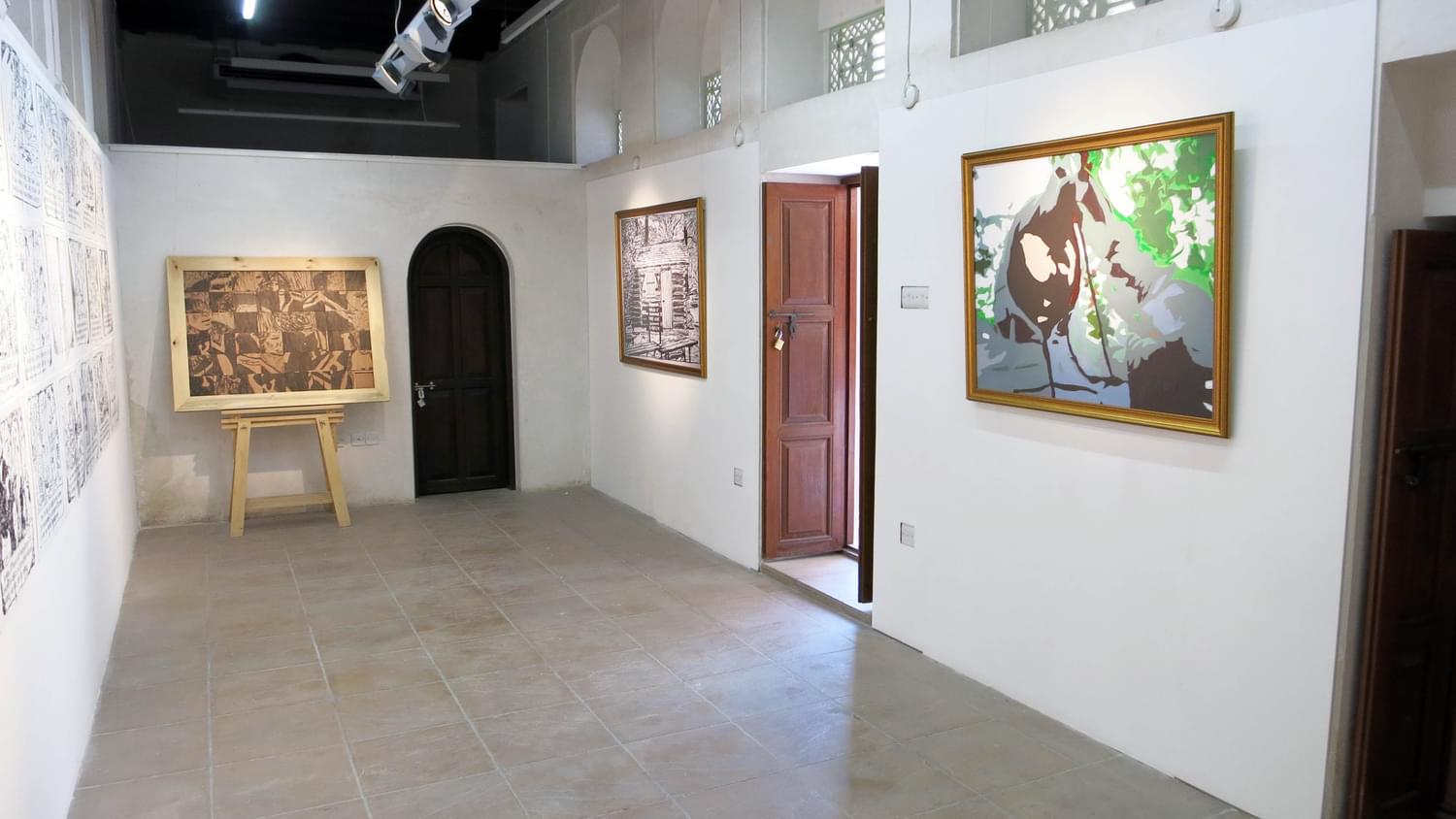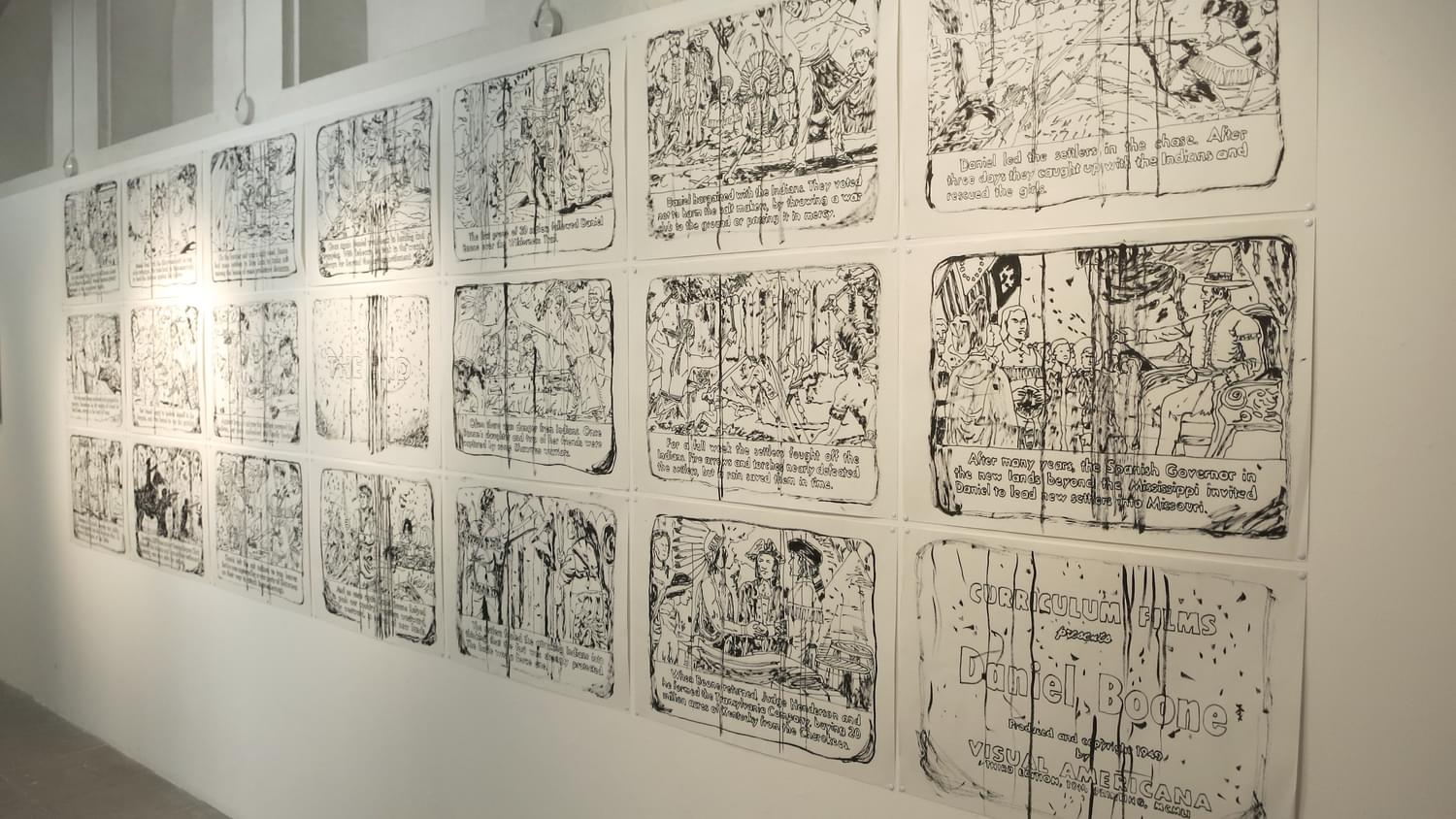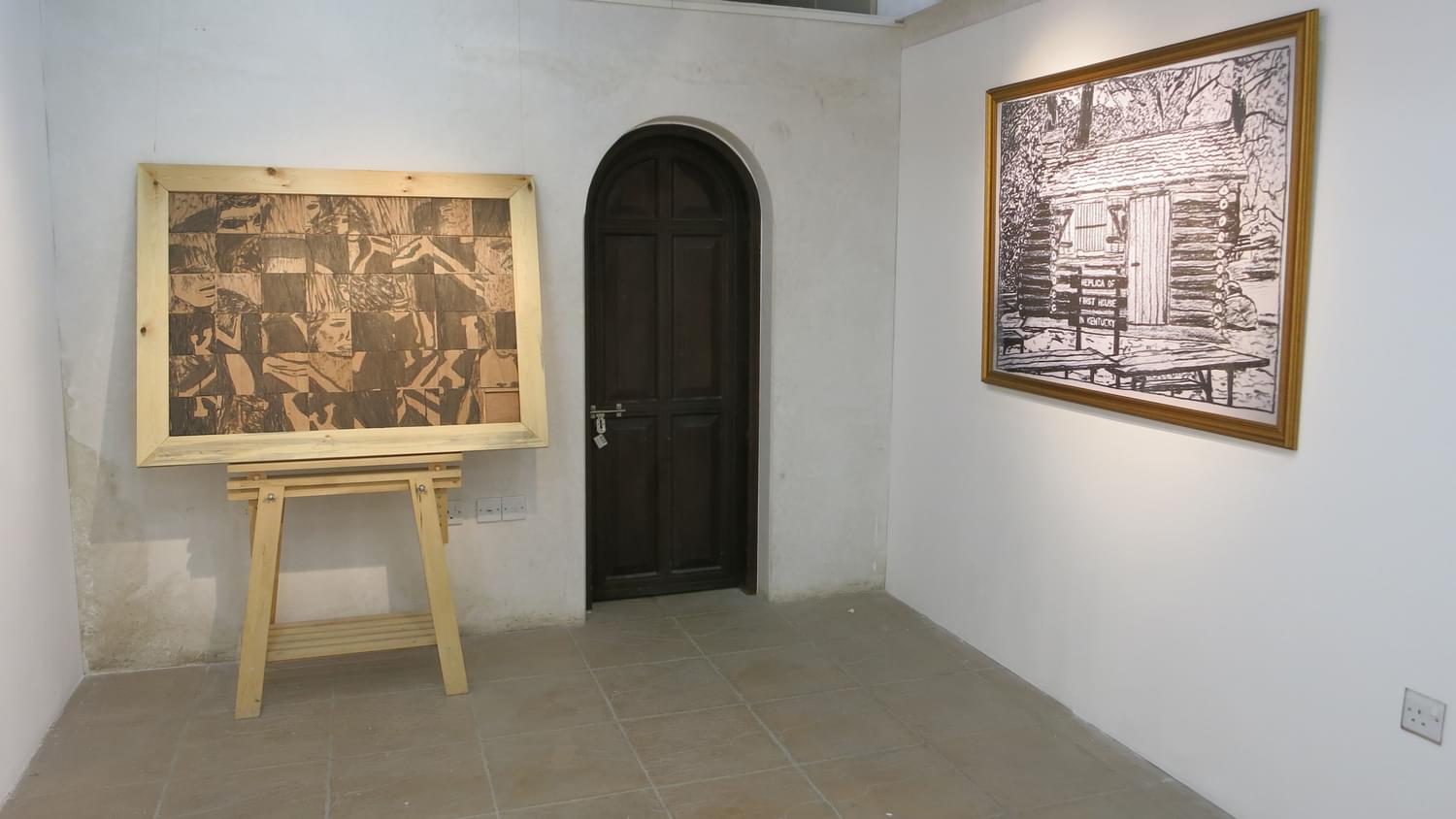 Open Fridays and Saturdays, 3 - 8 PM.
Tashkeel presents First Solo: Jonny Farrow – "Myth, Nowhat?" at Tashkeel House 10, Al Fahidi Historical District. The exhibition is a culmination of several years work stemming from ideas of history, heritage, how it is constructed, presented, and perpetuated, centered on the legends of the 18th to early 19th century American long-hunter-pioneer-explorer-land surveyor Daniel Boone, and the long shadow his legend casts in the artist's home state, Kentucky, USA.
The series of works represent a consistent engagement in Farrow's practice with the subject of the creation of America, Americanism, and the resulting domestic wars and forced migrations caused by internal colonial ambition. For "Myth, Nowhat?" the artist uses the re-presentation of Boone and the idealogy of Kentucky that has calcified around his legend, along with the presentation of specific images, songs, rituals, sport, and historical sites that are tied to the locality. Each element perpetuates a dialogue with the normalized function of the self-interested corporate-state-culture machine, which wants to be, and often appears to be, seamless and invisible. Situated within Dubai's historical district and within a heritage site or house, the specificity of the content reaches across cultures, asking "Myth, Nowhat?" or "What is your history, building?"
The aim of Tashkeel's Al Fahidi First Solo programme is to provide artists with the opportunity of their first solo exhibition. The programme is intended to both support and nurture emergent talent, whilst providing the freedom within the gallery space to experiment and build experience – from installation through to curation and marketing. Its previous editions were by artists Saif Mhaisen and Dominika Durtan.
About Jonny Farrow
Jonny Farrow is an artist working with sound and objects at the intersections of sculpture, installation, transmission arts, printmaking, photography, and performance. His work investigates cultural, architectural, and imaginary spaces with found and made objects, sound, image, and text.