Shaza Khalil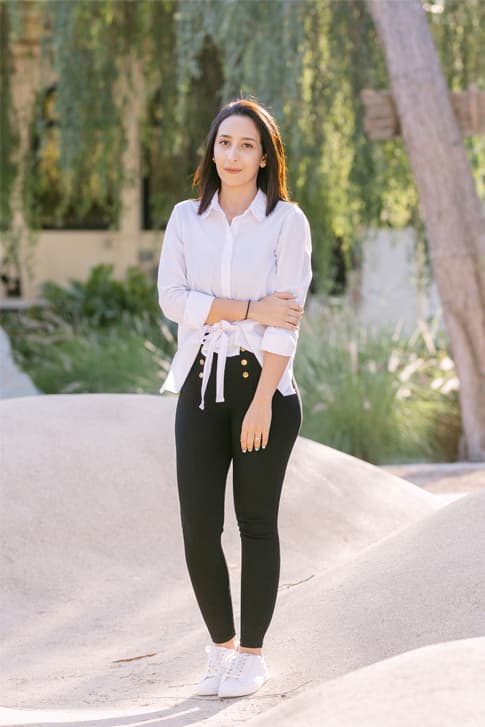 Freelance interior designer Shaza Khalil was raised in Oman and has been based in the UAE for the last seven years. Since receiving a degree in Interior Architecture from the American University of Sharjah, Shaza has explored various fields including research, teaching, project management, interior and fit-out design. She was the youngest instructor to teach a college-level course at the Scientific College of Design, Muscat and was the youngest designer to handle a project from start to turn-key at Hama National, Oman's leading interior design and fit-out company. Having worked as a research assistant to Professor Juan Roldan, Head of Interior Design at American University of Sharjah, she went on to assist him and Dr. Itzel Cruz Megchun in the development of '22 YARDS', a video installation presented at 'OPUS 6' (Sharjah Art Foundation, 2014).

Opening Hours
Tashkeel Alserkal
Gallery, Unit 58, Alserkal Avenue
Sun-Thu 10am – 7pm, Fri 9am–12pm
(closed Saturdays & public holidays).
Makerspace, Unit 89, Alserkal Avenue
Sat-Thu 10am – 7pm
(closed Fridays & public holidays).


Tashkeel Al Fahidi
House 10, Al Fahidi
(members only)


Tashkeel Nad Al Sheba
Nad Al Sheba 1

Temporarily closed for renovation
How to find us