Sara Abu Farha & Khaled Shalkha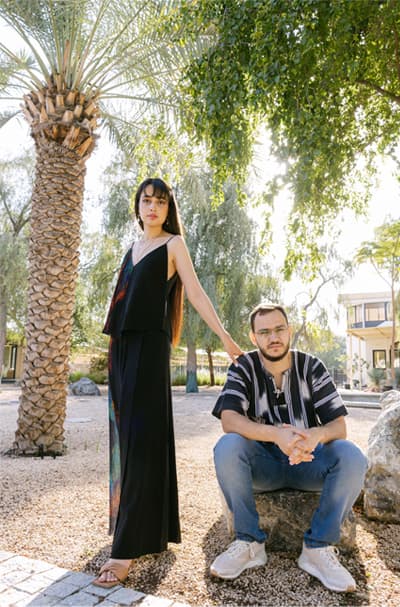 Architect and Urban Planner, Sara Abu Farha grew up in Sharjah and is currently reading for a Master's in Urban Planning at the American University of Sharjah. She aspires to create designs that respond to local needs, sensibilities and environment as well as historical and material conditions. Interested in the fields of cinema, sociology, sustainability, and materials sciences, she believes in the strength and capability of interdisciplinary design and its potential to solve real-world problems. She views designs with a pragmatic eye, placing high importance on materiality, rejecting the detachedness of some current design practices.
Khaled Shalkha is a graduate from the American University of Sharjah with a passion for creatively solving problems. He grew up in the capital city of Abu Dhabi, which continues as a central theme in his works. A practicing chemical engineer, he is currently studying for a Master's in Energy and Sustainability Policy.

Opening Hours
Tashkeel Alserkal
Gallery, Unit 58, Alserkal Avenue
Sun-Thu 10am – 7pm, Fri 9am–12pm
(closed Saturdays & public holidays).
Makerspace, Unit 89, Alserkal Avenue
Sat-Thu 10am – 7pm
(closed Fridays & public holidays).


Tashkeel Al Fahidi
House 10, Al Fahidi
(members only)


Tashkeel Nad Al Sheba
Nad Al Sheba 1

Temporarily closed for renovation
How to find us