Huda Al Aithan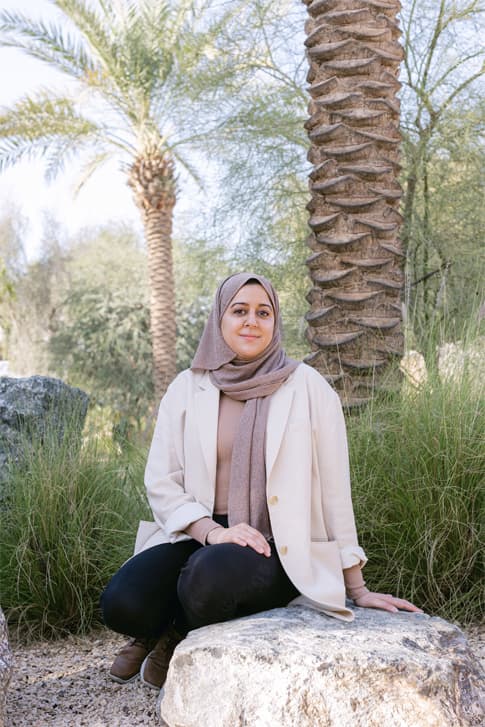 Huda Al Aithan is a 3D designer and educator with creative work across various mediums. Currently, Assistant Professor of Digital Media at the American University in Dubai. Raised in Dhahran, Saudi Arabia, she holds MA and MFA degrees from the University of Iowa in Three-Dimensional Design with a minor in Theatre Arts. Her work has been presented in Milan, Riyadh, Jeddah, New York and Chicago. Huda's interest in creative work began with a passion for 3D modeling and technology, advancing into the design of products and functional objects. Huda explores form, color and light as means of communication. Recently, her interest has expanded to preserving culture and heritage through design based on essence and identity.

Opening Hours
Tashkeel Alserkal
Gallery, Unit 58, Alserkal Avenue
Sun-Thu 10am – 7pm, Fri 9am–12pm
(closed Saturdays & public holidays).
Makerspace, Unit 89, Alserkal Avenue
Sat-Thu 10am – 7pm
(closed Fridays & public holidays).


Tashkeel Al Fahidi
House 10, Al Fahidi
(members only)


Tashkeel Nad Al Sheba
Nad Al Sheba 1

Temporarily closed for renovation
How to find us