Fay McCaul
Discipline:

Textiles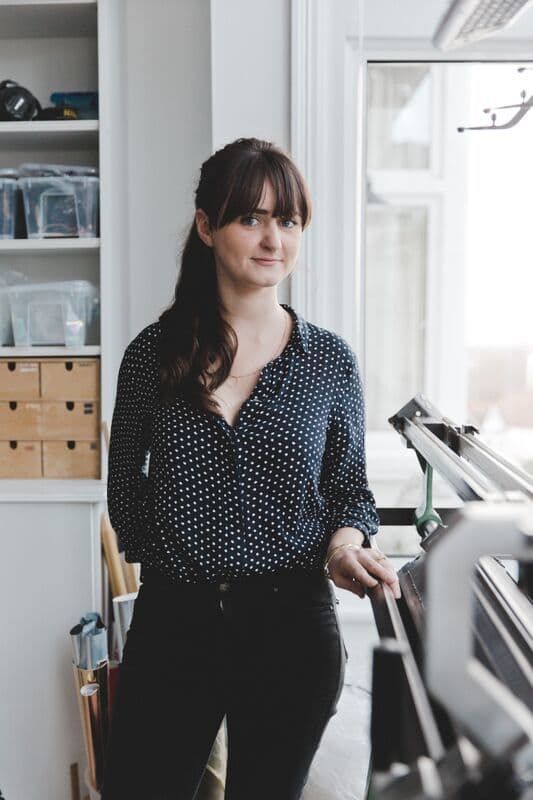 My specialism lies in uniting modern materials with knitting techniques to forge a diverse range of luxury interiors from lights and tables to screens and tapestries.
I always seek to forge a unique path by creating work that has integral lighting effects and have developed a number of distinct methods as a result. Textiles that shimmer in response to movement and light are created when I insert thousands of metallic squares into individually knitted pockets; while framed pieces of illuminated lace are delicately finger-knitted with fibre-optics.
Developed while studying a Textile MA at the Royal College of Art, my practice has continued to grow since I founded my studio in 2012.
I remain inspired by many things - particularly photography that captures reflected or refracted light. I'm also drawn to artists and designers renowned for working with metallic finishes, such as Gustav Klimt.
Through my use of technology and unconventional materials I am determined to change people's perceptions of knitting. My designs and products fit well in both residential and commercial environments and can be customised for individual clients, marrying the pieces to the client's particular brand or aesthetic.
Ultimately I am driven to continue to create useful and beautiful objects for the luxury market.
Opening Hours
We are open today
10:00AM - 10:00PM
Open: Saturday - Thursday
Closed: Friday
How to find us