Andrew Parry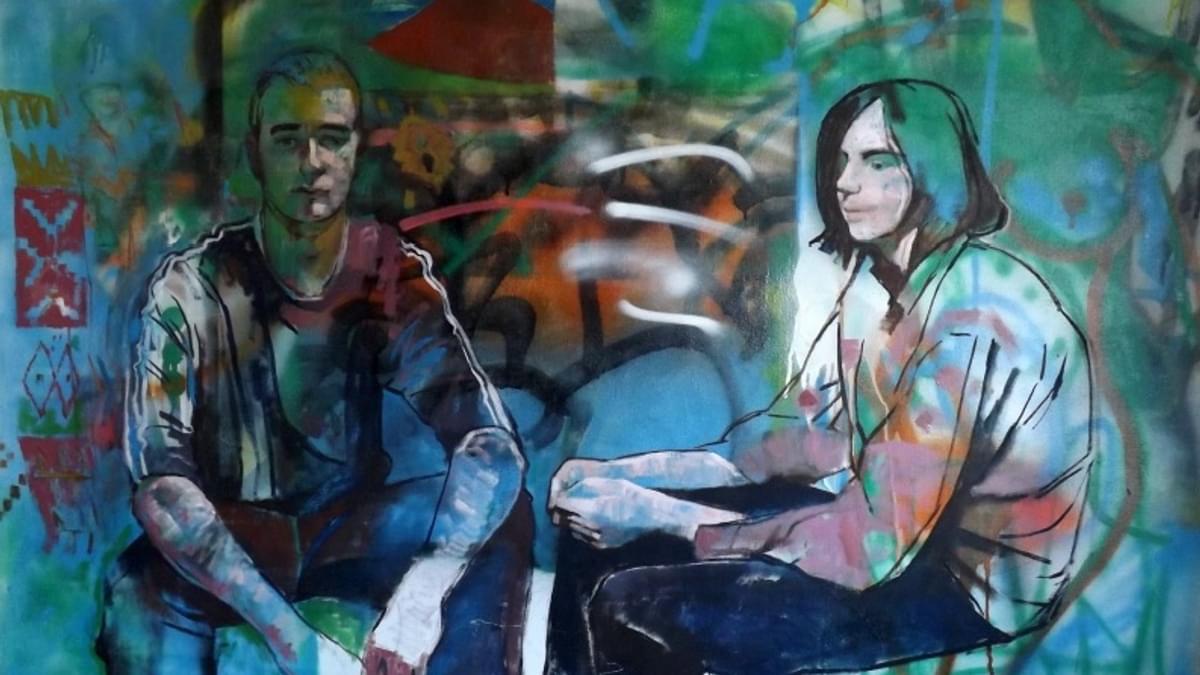 Since completing my art training in Dundee in the 80's, I've had what I would call a varied working life.
Over the years I have been involved in Arts and disability, Community Arts projects and mural painting, I also spent many years doing press cartoons.
I've been drawing and painting for as long as I can remember but I did have a recent spell when I did very little easel painting; there just seemed so much of it around. I've always made drawings of my close family and friends and this is an eclectic group of pictures mainly made for myself and not exhibited previously.
The two military portraits are of my father and father in law and are done from old black and white photos.
Both these men joined up voluntarily and for many young men it was an escape route out of a tough working class life. In my fathers' case the navy offered a more glamorous life than Coal mines of South Wales.
As an officer in the Polish cavalry my father in law was part of the last battalions to charge German tanks before he was captured. He spent the rest of the war in a prisoner of war camp.
These paintings are a little tribute to them.
I now divide my time between teaching and working in my own studio.
Opening Hours
Tashkeel Alserkal
Gallery, Unit 58, Alserkal Avenue
Sun-Thu 10am – 7pm, Fri 9am–12pm
(closed Saturdays & public holidays).
Makerspace, Unit 89, Alserkal Avenue
Sat-Thu 10am – 7pm
(closed Fridays & public holidays).


Tashkeel Al Fahidi
House 10, Al Fahidi
(members only)


Tashkeel Nad Al Sheba
Nad Al Sheba 1

Temporarily closed for renovation
How to find us