What Am I Looking At: How To Read a Work of Art
Ended - Tuesday
11 January 2022
Mohamed Reda is a Kuwait-born artist & curator of Iraqi, Kurdish and Persian origin. Reda graduated in 2006 from HKU academy in The Netherlands with a degree in Visual Arts specializing in monumentalism, performance art, and drawings.
He returned to the Gulf in 2011 to collaborate with the Al-Riwaq Art Space (Bahrain) to curate and produce an open air public festival. In 2012-13, Reda collaborated with Albareh Gallery and produced a needs-based artist leadership program and several highly focused solo and group exhibitions with local artists.
Reda also worked with Makan Art Space (Amman, Jordan) and CAP (Kuwait) to produce several projects based on performance art. He has curated the first Middle-East focused contemporary art exhibition at the Santa Cruz De La Sierra Biennale in Bolivia while also working on several artist residencies commissioned by the Kochi Biennale Foundation in India and Maraya Art Center in Sharjah that resulted in a curated exhibition for the Kochi Biennale 2016-17. In 2020, he once again co-curated The Santa Cruz Biennale in Bolivia presenting a Middle East centered group exhibition and a curated installation for Shirin Neshat.
Schedule:
Date: 11 January 2022
Time: 4:30 - 7:30pm
Capacity:
2 spaces left
Location:
Tashkeel Nad Al Sheba
Fees:
AED 195.00 (+VAT)
Please note that fees are non-refundable.
Tashkeel reserves the right to reschedule any gathering in adherence to current Dubai Government regulations. As such, all workshops and events are socially-distanced and capacities are limited. Visitors to Tashkeel are required to submit proof of vaccination upon registration/arrival, wear masks at all times and use the sanitiser stations available.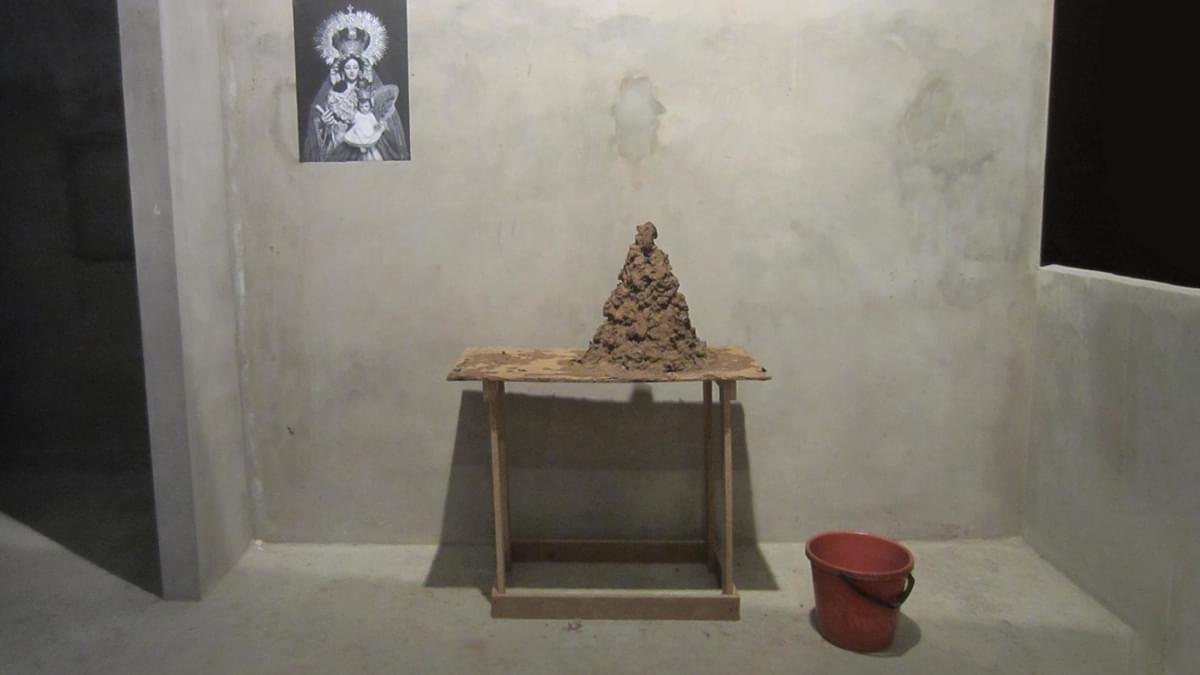 What makes an artifact an artwork, a designed piece, or a so-called ordinary object? And if it is art, what qualifies it to be labeled as such? What if you are capable to produce the same, does that make you an artist, or does that lower the value of the artwork? If it is masterfully crafted, does that mean it has more value than a work that seems to be simple or minimal in its execution?
In this workshop, participants will playfully learn how to approach and experience an artwork as they reflect on their own personal observations, feelings, impressions, opinions and associations. Often personal preferences and judgements create obstacles between the viewers and the artist's intent behind the artwork. Participants will practice letting go of adopted and residual judgments to develop a more receptive approach towards art and art history. They will practice viewing, reflecting, reviewing, writing, and speaking about the artwork which in turn will improve their capacity to speak about their own artworks.
Through this workshop, you will try to develop an unprejudiced view on things- the capacity of reading an artwork, the allowance to communicate with the artwork, and the development of inspiration that can help you move forward as an artist. The power of the unprejudiced look/gaze will guide you into a deeper state of understanding and thus a better connection with the artwork and its meaning.
Learning objectives:
- Viewing and reading artworks
- Understanding how to review an artwork
- Practice writing a review
- Practice the art of minimising an opinionated view
- Presenting and speaking about an artwork
- Present, describe and explain your own work
Image caption:
1. Andres Pereira Paz. Reciprocal. 2012/13. Centro Cultural in collaboration with Kiosko Art space. Bolivia.
Opening Hours
Tashkeel Alserkal
Gallery, Unit 26, FN Designs, Alserkal Avenue
Sun-Thu 10am – 7pm, Fri 9am–12pm
(closed Saturdays & public holidays).
Makerspace, Unit 89, Alserkal Avenue
Sat-Thu 10am – 7pm
(closed Fridays & public holidays).


Tashkeel Al Fahidi
House 10, Al Fahidi
(members only)


Tashkeel Nad Al Sheba
Nad Al Sheba 1

Temporarily closed for renovation
How to find us