Summer Camp 2018: Week 1
Ended - Thursday
12 July 2018
Schedule:
Date: 8 - 12 July 2018
Time: 10 AM - 1 PM

Age Limit:
Ages 8 to 16 years
Location:
Tashkeel Nad Al Sheba
Please note that fees are non-refundable.
Registration Deadline:
7 July 2018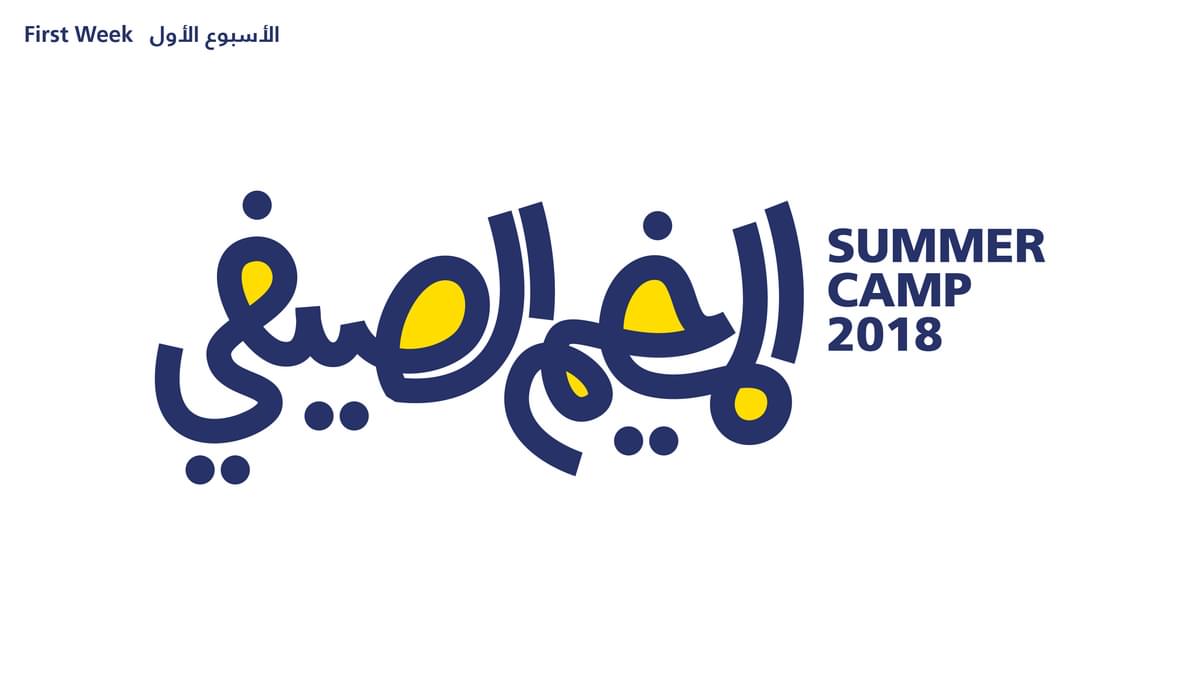 This summer, Tashkeel is on another mission to deliver the most exciting and inventive set of workshops that will encourage young artists to new levels of creating and making. Following the successful summer workshops offered last year, this year's camp will explore a wide range of workshops covering a variety of different techniques, skills and explorations.
Over a period of ten days, Tashkeel and its wonderful instructors will deliver ten different workshops. Focusing on areas such as pinhole photography, sculpture, screen-printing t-shirts as well as sign painting, casting with silver, papermaking and much more!
Join and learn new things, make new friends and create good memories!
8 July - Screen-Printing T-shirts
with Kim Robertson
Discover the basics of screen-printing with Kim Robertson to make wearable art. Create individual artworks that can then be printed on T-shirts and tote bags. You can even bring your own T-shirts and fabric to print on.
9 July - Painting
with Natalie Lasso
Develop your love for painting with Natalie Lasso. Using acrylic paints and canvases, learn how to mix colours, build a composition and create artworks that you can take home and display.

10 July - Paper Making
with Elham Shafaei
Discover the ancient art of paper making with Elham Shafaei. Learn how to reuse, reinvent and recycle scraps into beautiful handmade paper.Master the basic techniques of pulp production, forming, couching and air-drying to produce amazing papers that can be used for cards, printmaking, drawing, bookmaking and more!

11 July - Sign Painting
with John Marsland
Develop lettering that shows off your personality using pen, ink and paint guided by John Marsland. Find inspiration from graffiti and other ways of making expressive letters as you explore and create hand drawn type.

12 July - Mono Printing
with Kim Robertson
Discover the joy of mono printing with Kim Robertson. Experiment with a variety of techniques at the Tashkeel printing press. Use stencils, layering and a variety of media to make unique prints. The result will be a rich vocabulary of mark making, layering and drawing!

Opening Hours
Tashkeel Alserkal
Gallery, Unit 26, FN Designs, Alserkal Avenue
Sun-Thu 10am – 7pm, Fri 9am–12pm
(closed Saturdays & public holidays).
Makerspace, Unit 89, Alserkal Avenue
Sat-Thu 10am – 7pm
(closed Fridays & public holidays).


Tashkeel Al Fahidi
House 10, Al Fahidi
(members only)


Tashkeel Nad Al Sheba
Nad Al Sheba 1

Temporarily closed for renovation
How to find us