Photowalk: Emirates Soil Museum, ICBA Experimental Garden and the Halophytic Kitchen Lab
Ended - Friday
11 March 2022
Poras Dhakan is a practicing lawyer, photographer and a Fairtrade goldsmith. Poras was born in India and raised in Dubai, having moved here with his family in 1989. He is passionate about analogue photography and alternative printing processes and helps run 'Analog Photography in UAE' group. Poras is a Fairtrade registered goldsmith and an advocate for the use of Fairtrade metals in jewellery making.

He often merges photography with jewellery-making to create wearable works of art. Poras' pendants were part of the Tanween+ collection at Tashkeel, where they were showcased during Dubai Design Week 2019.

Poras is currently pursuing his MFA in Photography at the University of Ulster and he is a member of Tashkeel.
ICBA's Team:
Dr. Dionysia Angeliki Lyra joined ICBA as Post-Doctoral Researcher in 2013. Prior to that, she had been on a post-doctoral fellowship at the Laboratory of Agronomy at the Agricultural University of Athens where she was involved in the evaluation of barley genotypes for drought resistance and crop yield.
She holds a Ph.D. degree in Plant Science from the Agricultural University of Athens, Greece and she has received scholarships and grants from the Hellenic Ministry of Educational Affairs, E.U., European Weed Research Society, Arab-American Frontiers, USAID and private sector.
Currently she is working on the evaluation of Salicornia bigelovii germplasm and its cultivation potential in coastal desert areas and on Integrated Agri- Aquaculture Systems (IAAS) using reject brine from inland desalination units. She has authored and co-authored over 50 publications, including a technical manual on principles of sustainable agriculture and water management, articles in peer-reviewed journals, conference papers and research reports.
Mr. Bilal Saleh, Chef
Chef Bilal Saleh was lured into the culinary world when his passion for this industry and for food was recognized at an early age. Bilal went on to study the culinary arts at the Lebanese Culinary Institute, where he learned to develop his own unique style and flair. He continued with his career at exclusive restaurants and hotels worldwide.
Over the years, Bilal has worked under influential leaders of the Lebanese culinary profession who helped shape his style and depth of knowledge. After moving to Dubai, Bilal was appointed in top Dubai restaurants. Bilal balances his culinary career with enjoying every spare moment with his children.
Bilal's culinary philosophy and passion reflects the growing trend towards a healthier and down-to-earth lifestyle. Working with neighboring farmers to seek out the finest in regional and local organic produce is the essence of his Lebanese cuisine. His preference is to allow the natural flavors of food to express themselves.
In addition to cooking, Bilal's passion is to help younger chefs to discover their own talents in the same way that he was encouraged. Bilal believes whole-heartedly in staying active, continuously learning, and always having fun.
Ms Ryma Affani, Soil Museum Curator
Ms. Ryma Affani is Curator at the Emirates Soil Museum. She has extensive experience working with youth and managing, developing, and implementing a variety of integrated STEM educational programs aligned with different curricula, with a focus on hands-on learning with real-world applications. She has trained and mentored several teams winning robotics competitions in Canada and the UAE.
She holds a B.Sc. degree in Environmental Geography, with a specialization in the Physical Environment, from the University of Montreal in Canada. Her studies focused on the components and mechanisms governing the evolution of natural geosystems such as climate change, soil contamination, and watershed dynamics, as well as modelling and remote sensing methods. She also holds a degree in applied Arts and Sciences from the University of Montreal and a Montessori Teaching Diploma from the North American Montessori Center, Canada.
Schedule:
Date: 11 March 2022
Time: 9am - 1pm
Capacity:
12 spaces left
Location:
ICBA & The Emirates Soil Museum
Fees:
AED 286.47 (+VAT)
Please note that fees are non-refundable.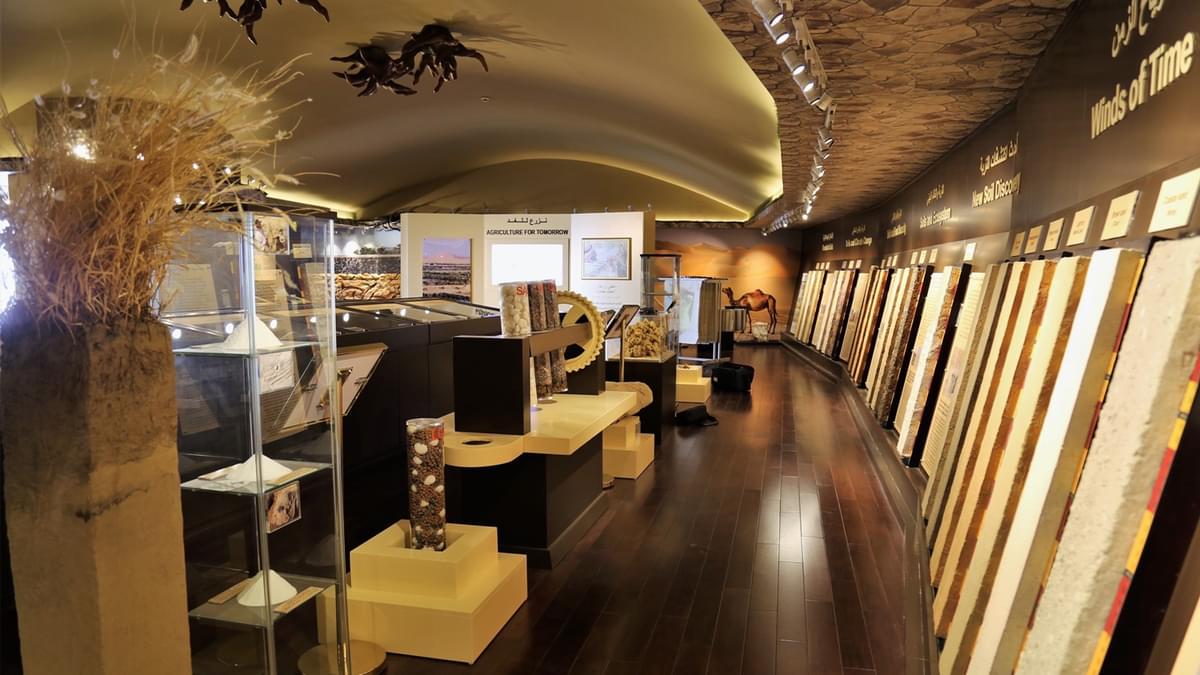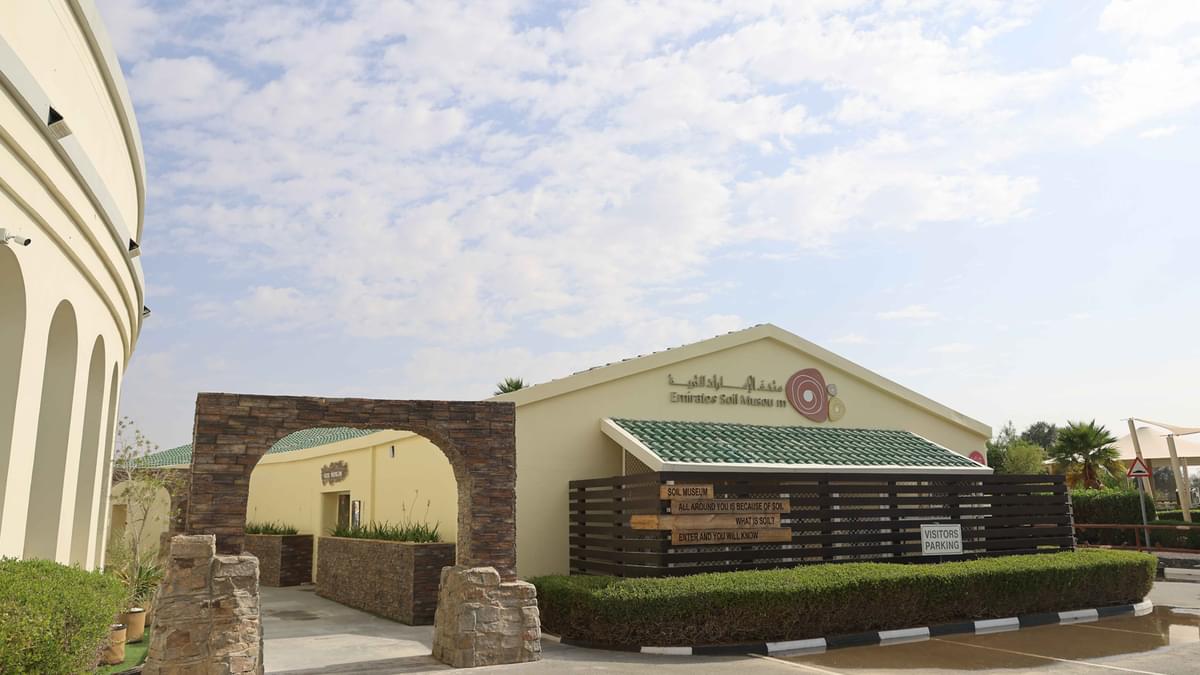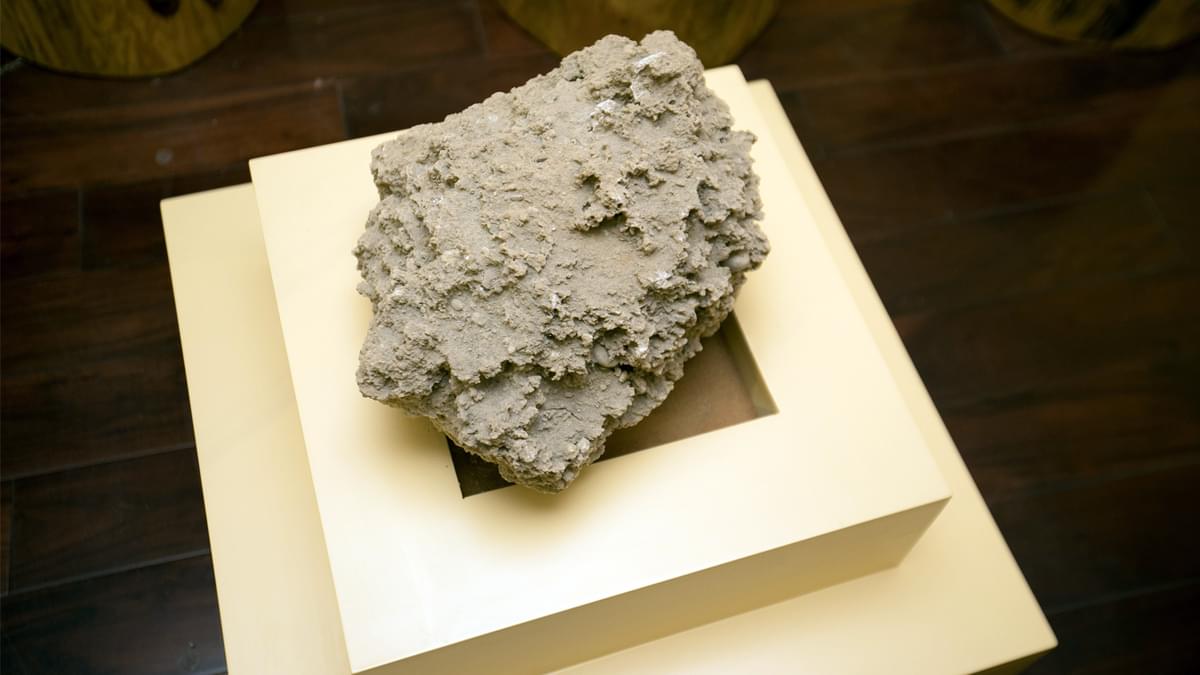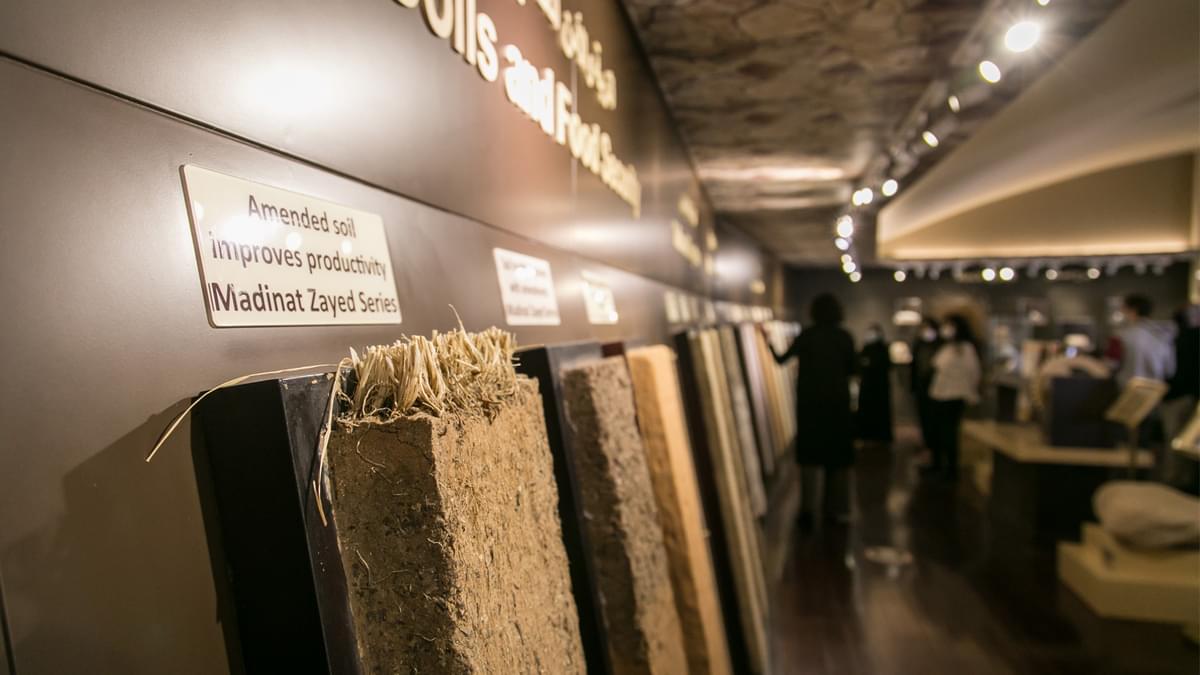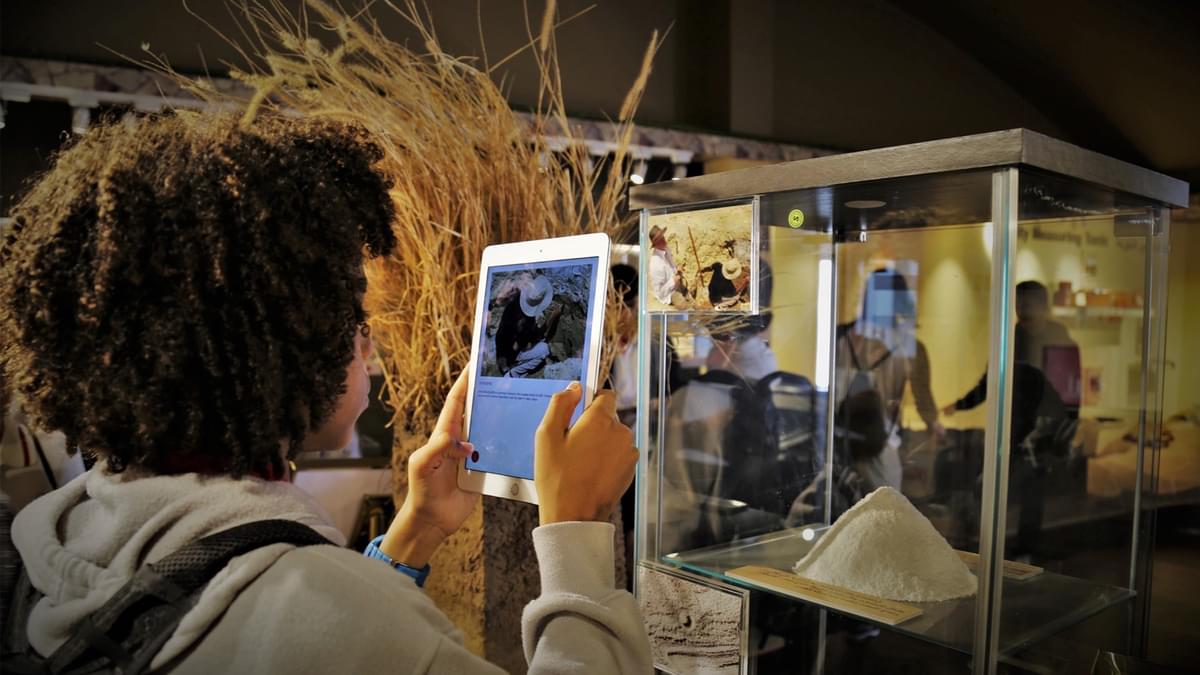 Suitable for anyone interested in food sustainability, UAE agriculture and locally grown produce, this exclusive trip on Friday 11 March (9am-1pm) is to Emirates Soil Museum, ICBA and its Halophytic Kitchen Lab. It combines photography with learning about soils, vegetation and cooking with halophytic (salt-loving) plants. On arrival, photographer Poras Dakhan will give each participant a camera containing infrared sensitive film and deep red filters in order to reveal the unseen. They will be then enjoy a special guided tour by Emirates Soil Museum curator Ryma Affani before meeting Dr. Dionysia Angeliki Lyra of the Institute of Biosaline Research. The visit will conclude in the kitchen with Chef Bilal Saleh, discovering the possibilities of locally grown, salt-loving plants.
Description of site:
ICBA & The Emirates Soil Museum:
The International Center for Biosaline Agriculture, ICBA, is an international applied agricultural research center with a vision to ensure sustainable livelihoods and improve food and water security in marginal environments, where smart crops and technologies are being introduced and tested for their resilience to salinity.
ICBA strives to educate about the value of soils in national development and cater to the needs of school and university students, researchers, professionals, land use planners, and policy makers.
Located on its premises, and officially launched on 8 December 2016, the Emirates Soil Museum is a unique facility in the Gulf region offering an opportunity to visitors to learn about the soil story.
Halophytic Kitchen Lab:
The Halophytic Kitchen Lab is a program run under the project funded by the EXPO LIVE program entitled "From desert farm to fork: value chain development for innovative halophyte-based food products. It is a unique program that aims to raise public awareness about the benefits of halophytic (salt-loving) plants cultivated in desert environments as well as healthy cooking and nutrition.
During the interactive live culinary sessions led by an esteemed chef and a nutritionist, participants prepare halophyte-based recipes and dishes using Salicornia, quinoa and other halophytic plants. Salicornia and other halophytic crops are cultivated in selected UAE farms applying intermediate upscaling methodologies. Their produce is then transformed into innovative halophytic products marketed locally.
Opening Hours
Tashkeel Alserkal
Gallery, Unit 26, FN Designs, Alserkal Avenue
Sun-Thu 10am – 7pm, Fri 9am–12pm
(closed Saturdays & public holidays).
Makerspace, Unit 89, Alserkal Avenue
Sat-Thu 10am – 7pm
(closed Fridays & public holidays).


Tashkeel Al Fahidi
House 10, Al Fahidi
(members only)


Tashkeel Nad Al Sheba
Nad Al Sheba 1

Temporarily closed for renovation
How to find us