Ethnographic Practice: The Boundaries Between Art and Anthropology
Ended - Wednesday
30 March 2022
Dr. Nidhi Mahajan is an Assistant Professor in Anthropology at the University of California – Santa Cruz and is also the inaugural Fatima Mernissi Postdoctoral Fellow in Social and Cultural Studies at The Africa Institute - Sharjah. Her research examines transregional maritime connections across the Indian Ocean through shipping and trade networks, ports, and their entanglements with state sovereignty. She is currently working on her book manuscript Moorings: The Dhow Trade, States and Capital Across the Indian Ocean. The book explores the mutually constituted relationship between mobility, capitalism, and sovereignty in the Indian Ocean, examining how mobile dhow networks have been pushed into the underbelly of the global economy. Based on archival and ethnographic research across India, Kenya, the UK, Tanzania, the UAE, and Qatar the book examines how the dhow trade has articulated with different state forms to become a crucial intermediary between local, regional, and global circuits of exchange.
She has published in journals such as Comparative Studies of South Asia, Africa and the Middle East, Island Studies Journal and edited volumes such as World on the Horizon, and Reimagining Indian Ocean Worlds. Nidhi is also an artist and has also developed multi-media exhibitions for the Fort Jesus Museum in Mombasa; Khoj International Artists' Association in New Delhi, and the 2019 Sharjah Architecture Triennial.
Schedule:
Dates: 16, 23 and 30 March 2022
Time: 5 - 7pm
Capacity:
0 spaces left
Location:
Tashkeel Nad Al Sheba
Fees:
AED 585.00 (+VAT)
Please note that fees are non-refundable.
Tashkeel reserves the right to reschedule any gathering in adherence to current Dubai Government regulations. As such, all workshops and events are socially-distanced and capacities are limited. Visitors to Tashkeel are required to submit proof of vaccination upon registration/arrival, wear masks at all times and use the sanitiser stations available.
Registration Deadline:
16 March 2022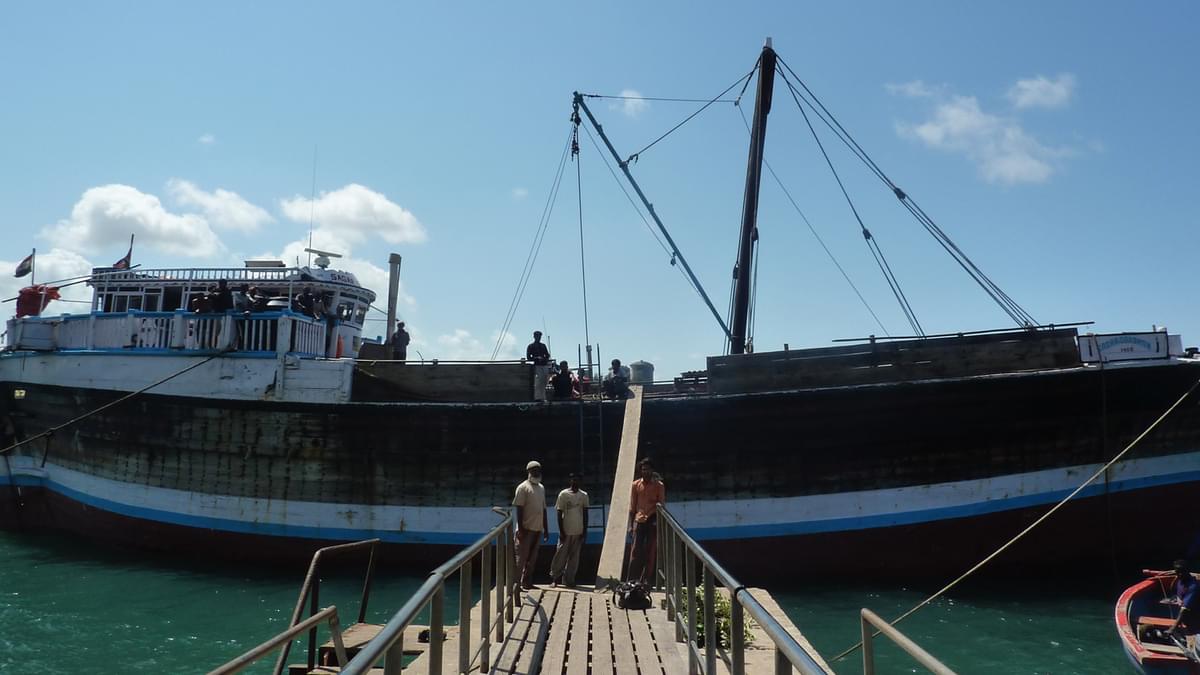 This course with Nidhi Mahajan aims to introduce participants to key concepts and issues in ethnographic practice with the aim to translate ethnographic research into artistic work. It will be a practicum in ethnographic practice where participants will be expected to develop an ethnographic project whilst engaging with key concepts in anthropology and use ethnographic skills such as: engaging communities, writing field notes, ethical concerns, conducting interviews, participant observation and modes of representation from writing, films, and art.
Ethnographic research is a defining method of anthropology, its tools and practices often used by artists, designers and other practitioners to reveal insights into social worlds. What however, is ethnography in practice? How do artists-as-ethnographers engage communities and contexts in which they work? How does this ethnographic research shape artistic practice, and questions of representation? Given that ethnography is a way of knowing and representing people, and places, how does one actually go about doing ethnographic research and producing art that engages the communities with which we work?
Participants will be expected to arrive at each session having read suggested readings in advance, and having conducted exercises outside of the workshop sessions. These ethnographic exercises will take participants to neighborhoods and communities of their choice to engage the city in which we live as a way to produce work that engages local communities and context.
The course aims to think through forms of representation that are grounded in ethnographic "thick description." By the end of the course, participants would be introduced to key debates on ethnographic practice in both, art and anthropology, treating the sessions as an incubator for ideas of how to go beyond the "ethnographic turn" in the arts, and the "crisis of representation" in anthropology.

Opening Hours
Tashkeel Alserkal
Gallery, Unit 26, FN Designs, Alserkal Avenue
Sun-Thu 10am – 7pm, Fri 9am–12pm
(closed Saturdays & public holidays).
Makerspace, Unit 89, Alserkal Avenue
Sat-Thu 10am – 7pm
(closed Fridays & public holidays).


Tashkeel Al Fahidi
House 10, Al Fahidi
(members only)


Tashkeel Nad Al Sheba
Nad Al Sheba 1

Temporarily closed for renovation
How to find us