Basic bookbinding skills for artists and designers (Part 1)
Ended - Saturday
28 February 2015
Schedule:
Date: February 22nd, 23rd, 24th, 25th, 26th, and 28th (Friday 27 off).
Time: 9am - 3pm
Capacity:
10 spaces left
Location:
Tashkeel Nad Al Sheba
Fees:
Tashkeel Members: 2730 DHS
Non-members: 2870 DHS

Registration Deadline:
19 February 2015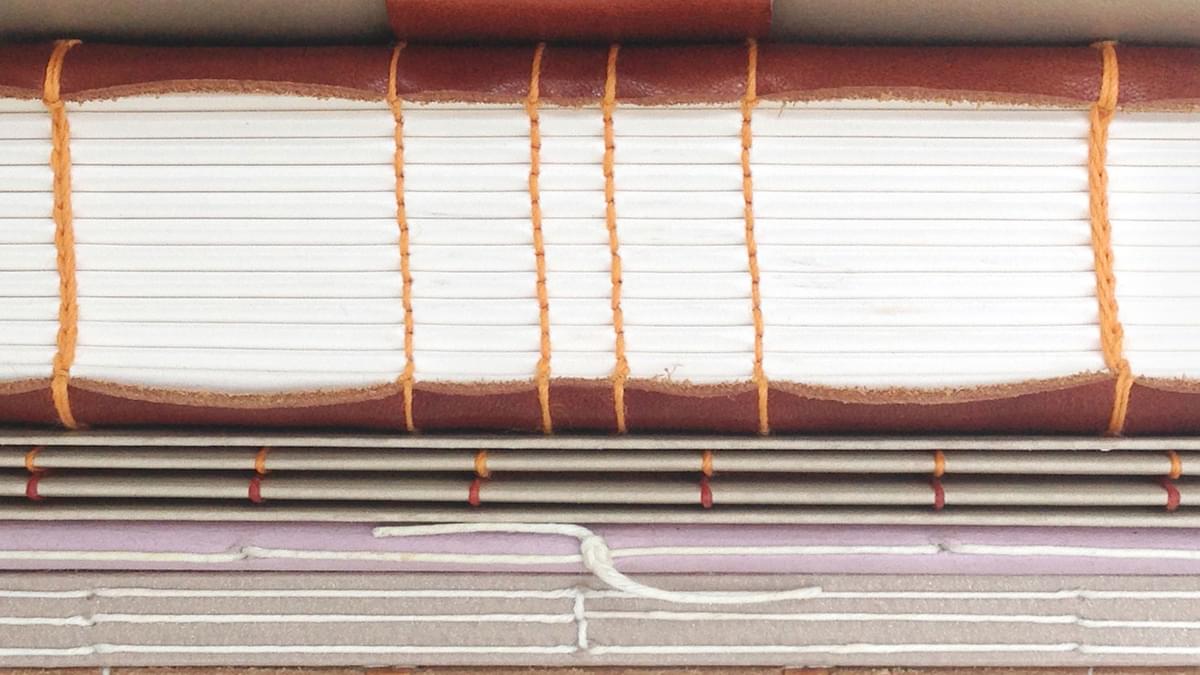 This workshop will teach the basic principles of single/double/triple signature, Japanese, single sheet, and multiple signature bookbinding techniques to design professionals. Participants will be encouraged to come with one or more small projects or their portfolio of maximum 64 pages to bind during the workshop. After learning and practicing all the different techniques, participants would need to identify the most appropriate binding techniques for their projects. They will then be invited to print their projects by silkscreen, etching or plotter and produce their final bound books.
- Introduction to basic bookbinding techniques understanding the principles of paper folding, document layout, preparing paper for binding
Stitching techniques and tools. Learning and practicing the different bookbinding knots including square knot and weaver's knot
•Bookbinding techniques 1 single sheet binding:
1a–Japanese stab bindings: without and with different cover styles
1b–Individual sheet binding: coptic stitch and tape binding
Making small booklets to practice bookbinding techniques 1
Folding papers to create signatures for binding.
•Bookbinding techniques 2 single, double and triple signature binding:
2a–Single pamphlet sewing and concertina cover combining multiple single signatures.
2b–Double signature binding
2c–Binding three or more signatures directly onto a cover
Making small booklets to practise bookbinding techniques 2.
•Bookbinding techniques 3 coptic and tape bindings:
3a–Coptic signature binding.
3b–Traditional bookbinding using tape support.
Making small booklets to practise bookbinding techniques 3.
-Define individual projects to be produced in actual size as final pieces and deciding on bookbinding technique and printing method to be used.
-Producing small prototypes of more than one technique appropriate for each project.
Opening Hours
Tashkeel Alserkal Gallery
Sunday - Thursday: 10 am - 4 pm
Friday & Saturday: Closed
Tashkeel Nad Al Sheba
Temporarily closed for renovation
How to find us