Arabic Poster Design
Ended - Saturday
17 November 2018
Schedule:
Date: 17 November 2018
Time: 2 - 8 PM

Location:
Dubai Design District (d3)
Please note that fees are non-refundable.
Registration Deadline:
16 November 2018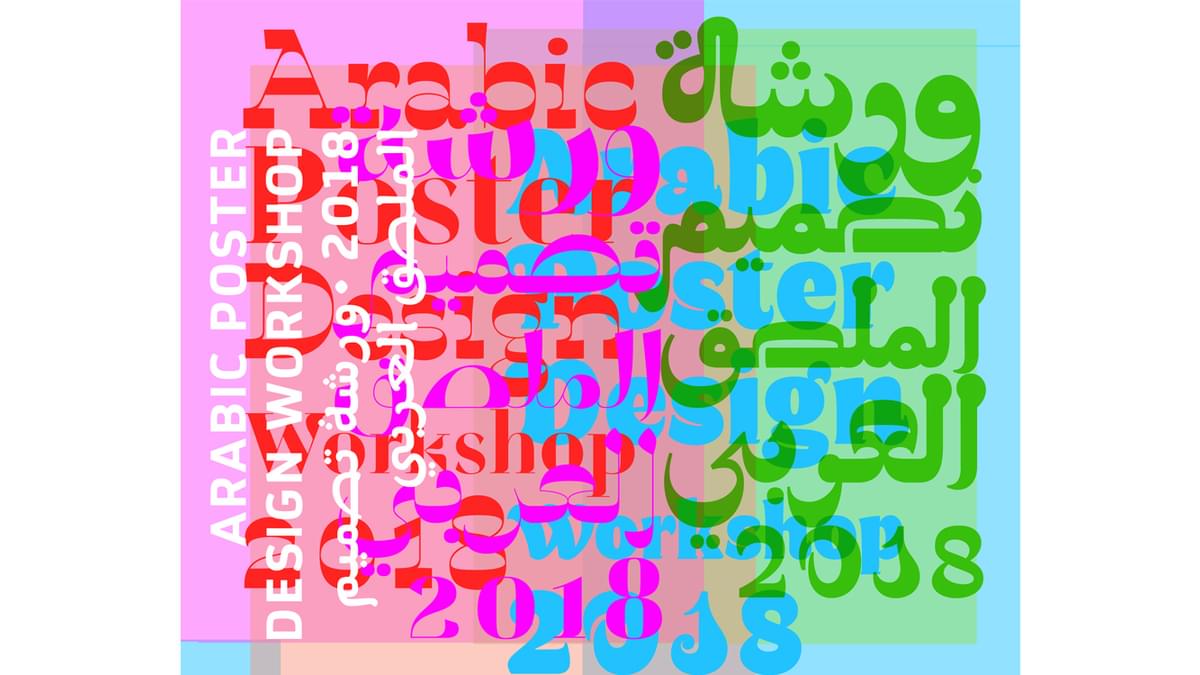 Register for all 3 workshops by Dr. Huda Abifares to receive a 10% discount on the total. Or, register for the individual workshop of your choice.
The workshop will be a hands-on Arabic Poster Design workshop that introduces participants to the design of expressive typographic posters, using Arabic & Latin lettering, fonts and imagery. A theme will be provided and the work will be produced in a combination of manual and digital techniques. The focus is on the process of poster making and on the basic principles of typographic design (specially using the Arabic script).
The workshop ends with an informal small exhibition and celebration of the posters within the space.
Instruction will include for the advanced level the following:
- Historical presentation on the Arabic poster design.
- Layout design for Arabic vs.Latin posters.
- The complexities of typesetting: hierarchies and other typographic intricacies.
- Choosing & matching Arabic/Latin fonts.
- Combining Arabic/Latin fonts in expressive ways.
Workshop requirements
Participants should have a basic knowledge of the Arabic alphabet and graphic design methods.
Participants will be provided with ink, pens, pencils and paper to sketch on.
Participants are encouraged to bring along Arabic magazines and newspapers to use as material for cutting and producing collages.
Participants should bring their own laptop to the workshop with the software to design the posters on (Adobe Illustrator and/or Photoshop).
Participants will be provided with digital printing facilities.
Opening Hours
Tashkeel Alserkal
Gallery, Unit 58, Alserkal Avenue
Sun-Thu 10am – 7pm, Fri 9am–12pm
(closed Saturdays & public holidays).
Makerspace, Unit 89, Alserkal Avenue
Sat-Thu 10am – 7pm
(closed Fridays & public holidays).


Tashkeel Al Fahidi
House 10, Al Fahidi
(members only)


Tashkeel Nad Al Sheba
Nad Al Sheba 1

Temporarily closed for renovation
How to find us