Arabic Lettering
Ended - Friday
16 November 2018
Schedule:
Date: 16 November 2018
Time: 2 - 8 PM
Location:
Dubai Design District (d3)
Please note that fees are non-refundable.
Registration Deadline:
16 November 2018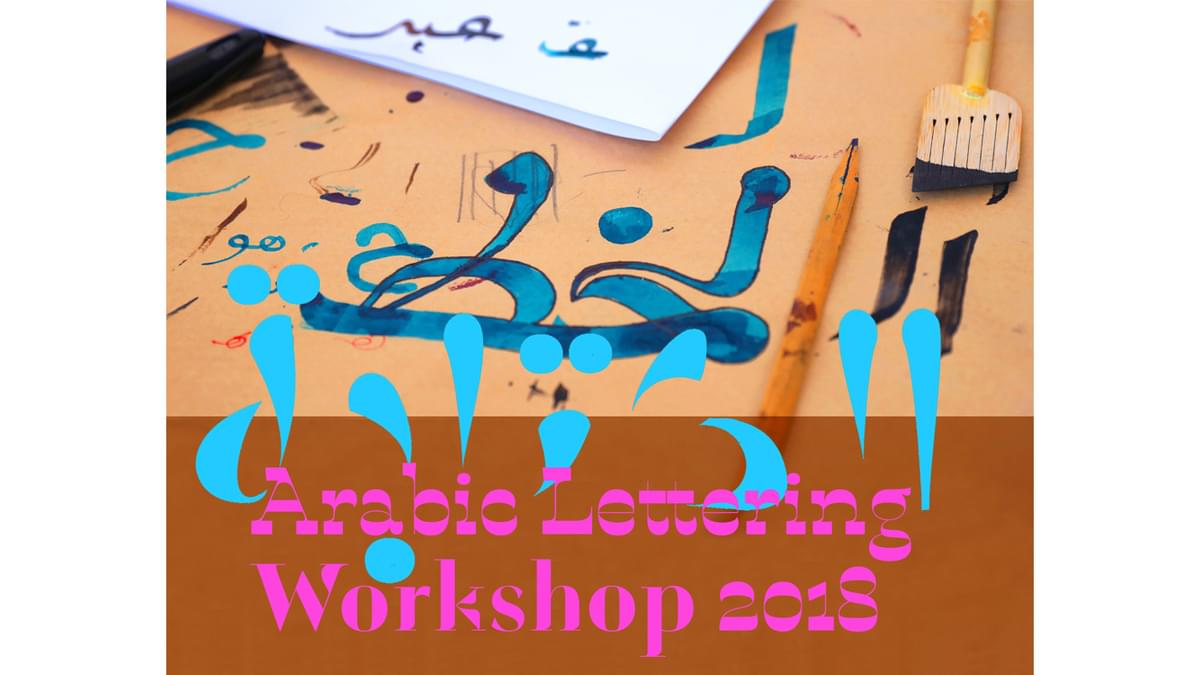 Register for all 3 workshops by Dr. Huda Abifares to receive a 10% discount on the total. Or, register for the individual workshop of your choice.
The workshop will consist of a 1-day workshop during Dubai Design Week 2018.

The workshop will involve hands-on drawing and experimentation with various styles and writing techniques. It will introduce the participants to the expressive possibilities of lettering using the Arabic script. The focus will be on creating a word and exploring certain letterforms, a manner of sketching for a potential later extended typeface design project or logotype.
The workshop ends with an informal small exhibition of the lettering resultswithin the space
Instruction will include for the advanced level the following:
- Historical presentation on Arabic calligraphic and vernacular styles.
- Arabic graphic visual language.
- Arabic lettering techniques.
- Arabic lettering adaptations
Workshop requirements:
Participants should have a basic knowledge of the Arabic alphabet.
Participants will be provided with ink, pens, pencils and paper to draw on.
Opening Hours
Tashkeel Alserkal
Gallery, Unit 58, Alserkal Avenue
Sun-Thu 10am – 7pm, Fri 9am–12pm
(closed Saturdays & public holidays).
Makerspace, Unit 89, Alserkal Avenue
Sat-Thu 10am – 7pm
(closed Fridays & public holidays).


Tashkeel Al Fahidi
House 10, Al Fahidi
(members only)


Tashkeel Nad Al Sheba
Nad Al Sheba 1

Temporarily closed for renovation
How to find us