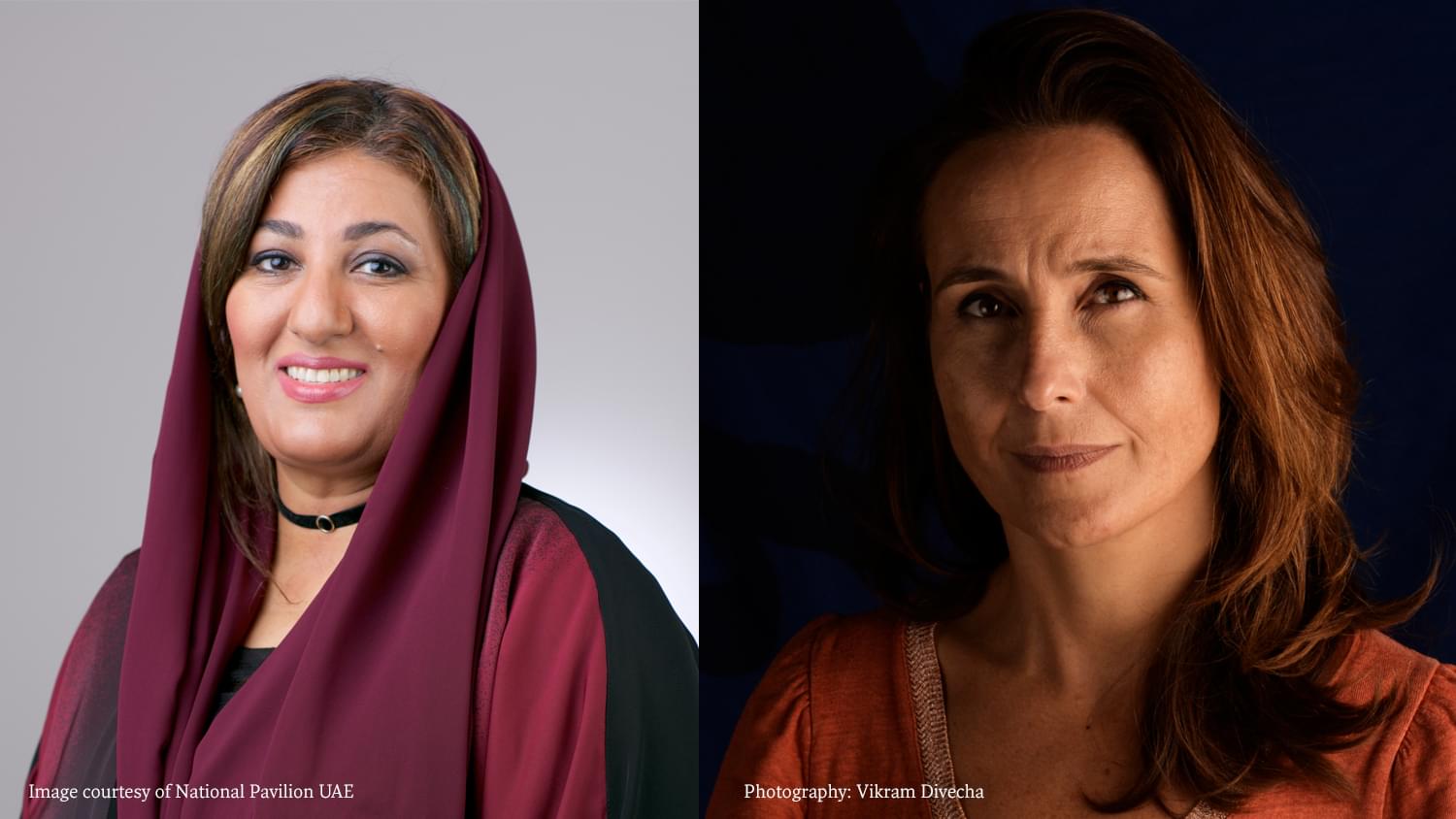 Tashkeel selected CharLes and Nujoom Al Ghanem as the artists-in-residence of the First Solo Residencies programme 2021, who undertook a joint residency from 16 January – 11 March. Launched in 2021, the First Solo Residencies programme offers Tashkeel members the opportunity to undertake a short-term, self-directed residency at Tashkeel's House 10 in Al Fahidi Historical Neighbourhood. The culmination of the residency is marked with a public outcome, exhibition, or work-in-progress.
During their residency, they developed 'An Imaginary Portrait of Palestine', a video-based work consisting of a series of video interviews with Palestinians. Their collaborative project will be accompanied by 'Le Salon de CharLes'.
Nujoom Alghanem is an Emirati poet, artist, and film director. Published author of nine poetry collections, her work has been translated to several languages. As a filmmaker she has produced 20 films including short fiction, documentaries, and art films. In 2017, she was one of five artists who participated in the exhibition "Rock, Paper, Scissors: Positions in Play" for the UAE National Pavilion at the Venice Biennale. In 2019, she was the solo artist of the UAE National Pavilion at the Venice Biennale. She is the holder of a Master's degree in film production from Griffith University in Australia and a Bachelor's degree in video production from Ohio University in the United States. Founding member of the Emirates Writers' Union.
CharLes is a salonnière-portraitist. Trained as engineer, in 2010 she became a full-time artist and enroll for figure drawing lessons in les Beaux-arts de Paris. In 2014, she graduated in conceptual art from the RHoK Academy of Arts, Brussels. In 2011, she launched 'Le Salon de CharLes' which engages a guest speaker in dialogue with an audience. Each intimate gathering concludes with the unveiling of a portrait. So far, she hosted 23 Salons including prominent figures such as Abdel Rahman El Bacha (pianist composer), Frank de Winne (ESA Astronaut), Dr Hayat Shamsuddin (SVP Art&Culture EXPO2020), among others and has realised more than 40 commissioned portraits. CharLes has been a member of Tashkeel since 2015.
Tashkeel launched its first solo residencies in 2021 as an addition to its Residency Programme, which will enable UAE-based art and design practitioners to undertake a short term, self-directed residency within the Emirate of Dubai. The aim of the First Solo Residencies is to provide artists and designers who are members of Tashkeel with the opportunity to present an exhibition, public outcome, or work-in-progress. The programme is intended to both support and nurture practice, whilst providing the freedom within the space to experiment and build experience; from installation through to curation and display.