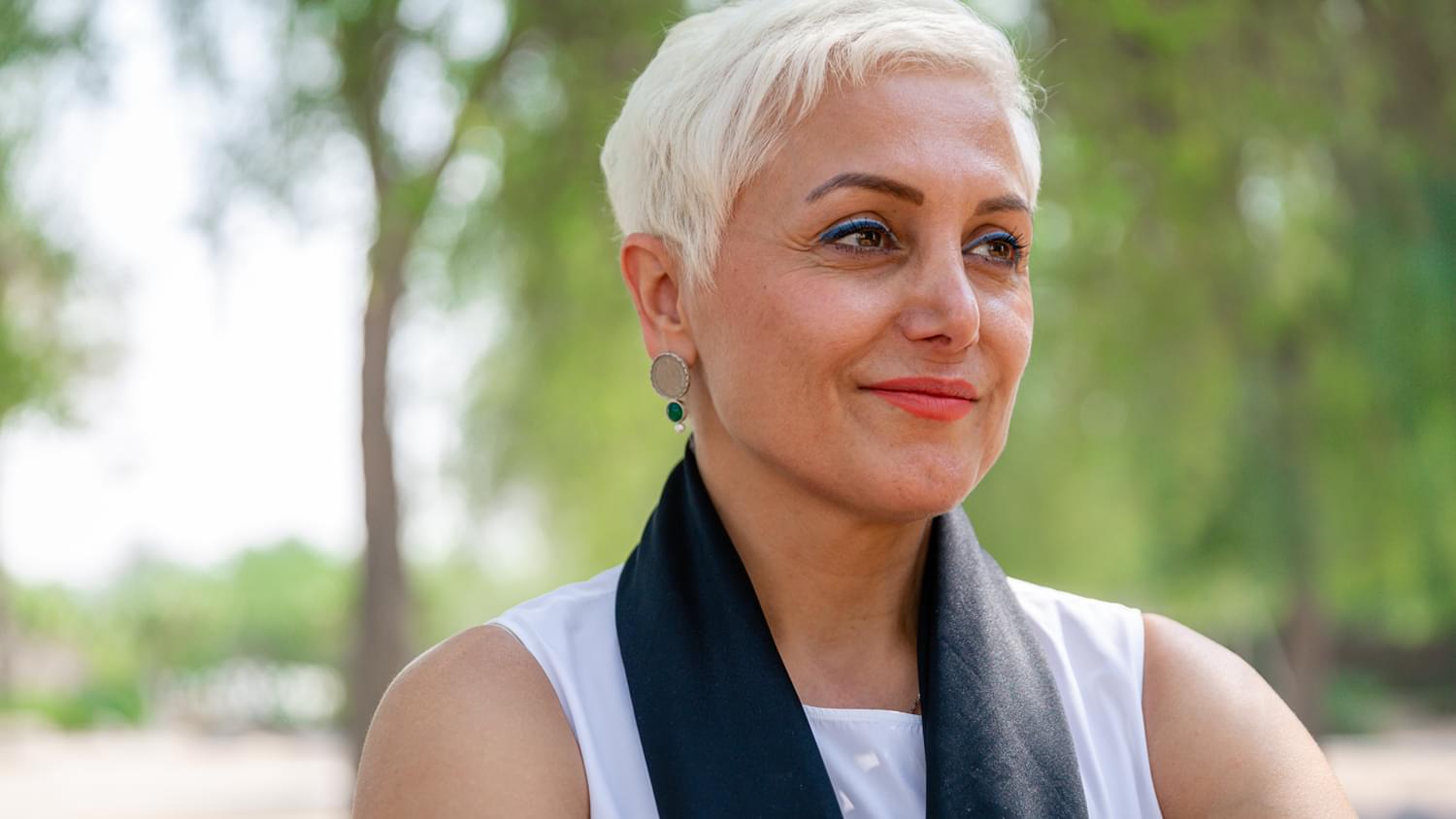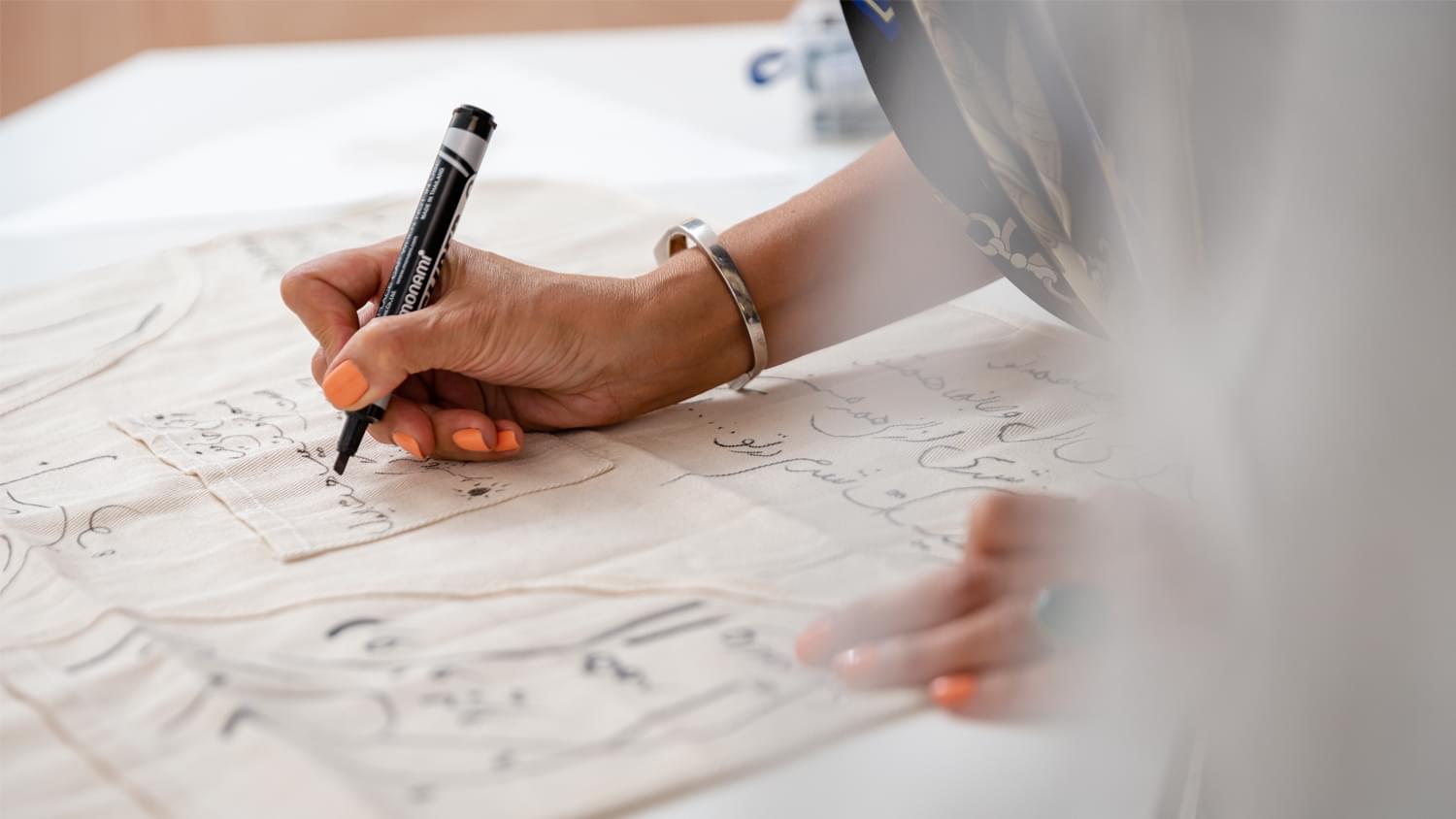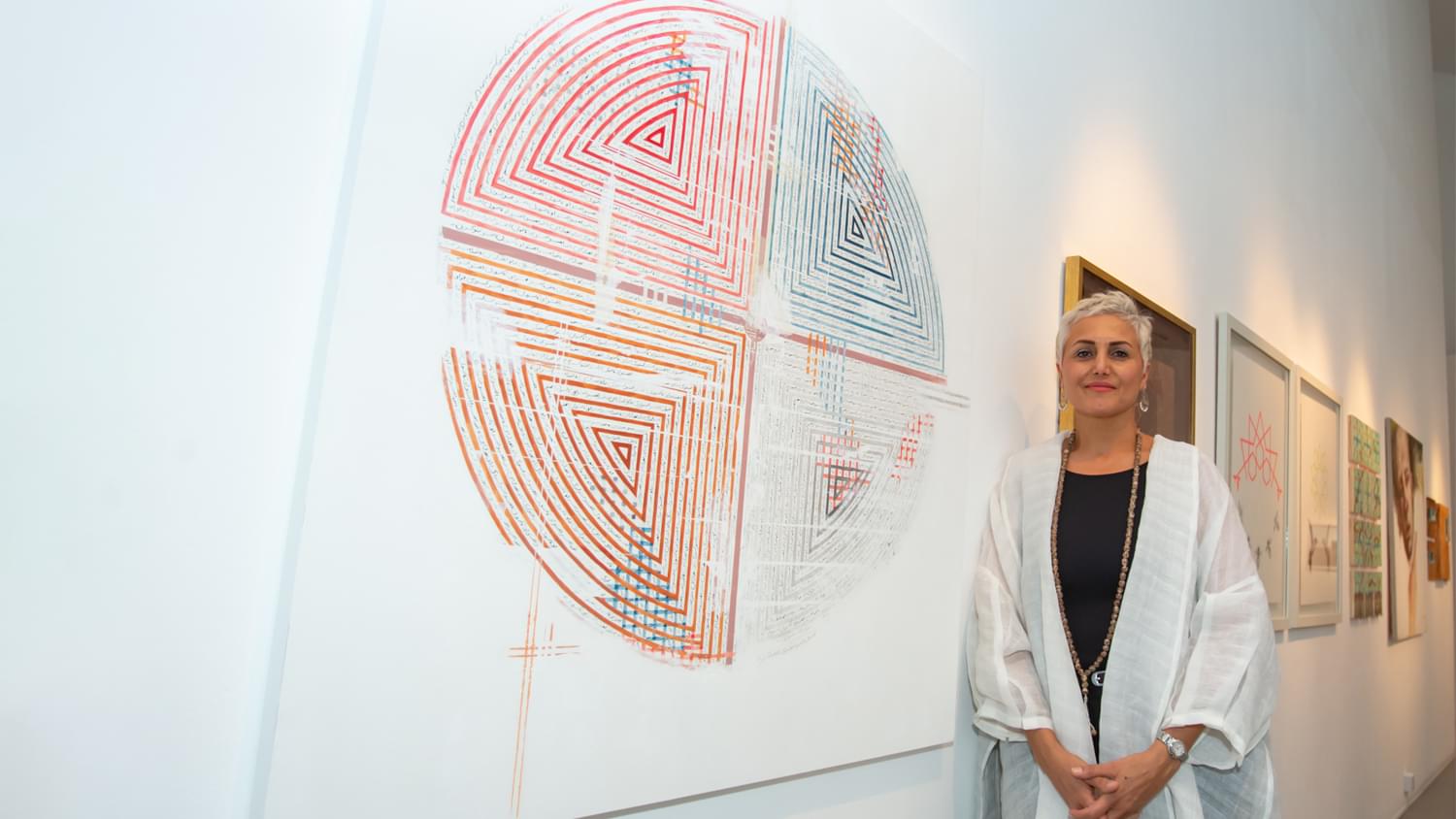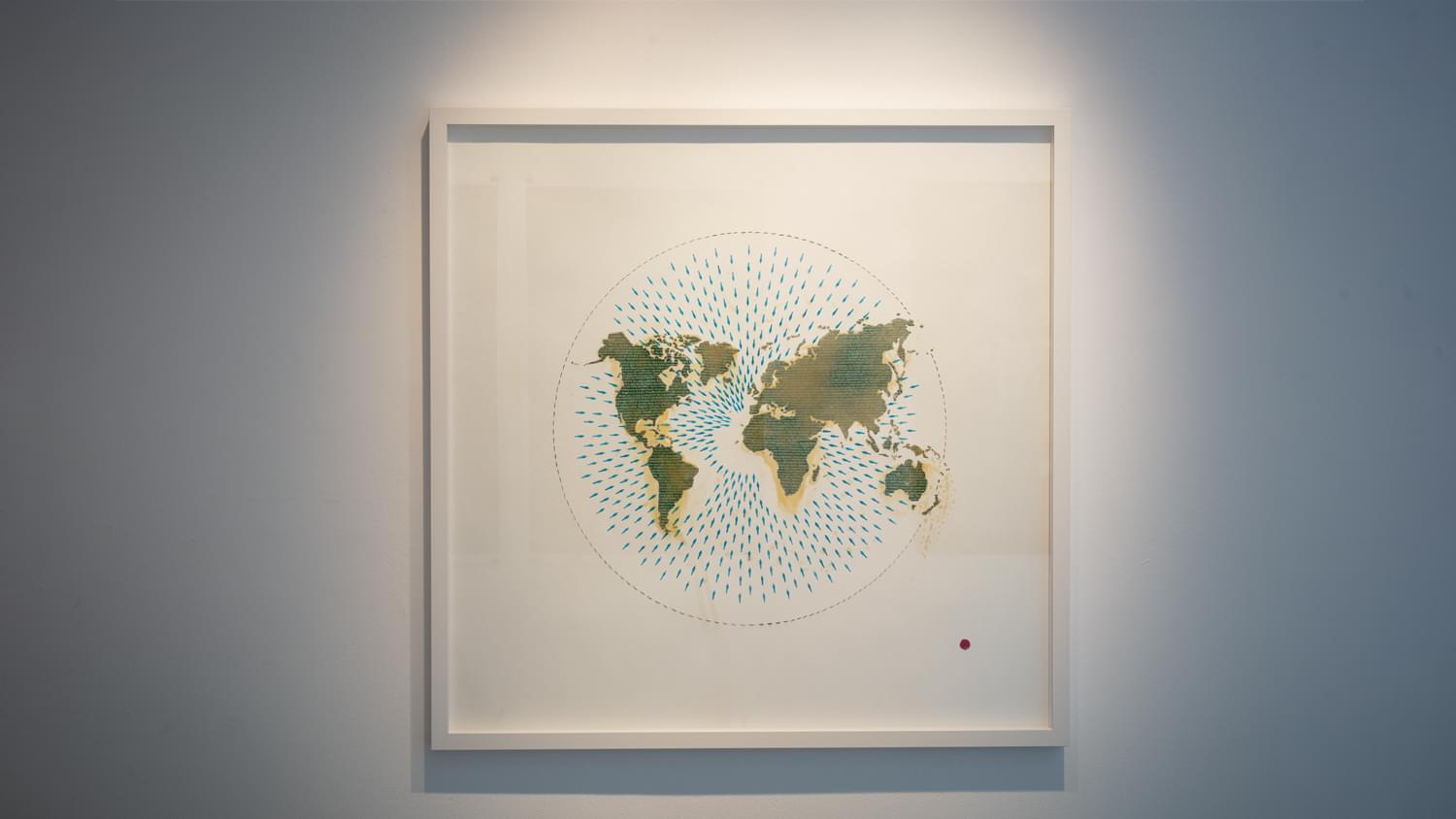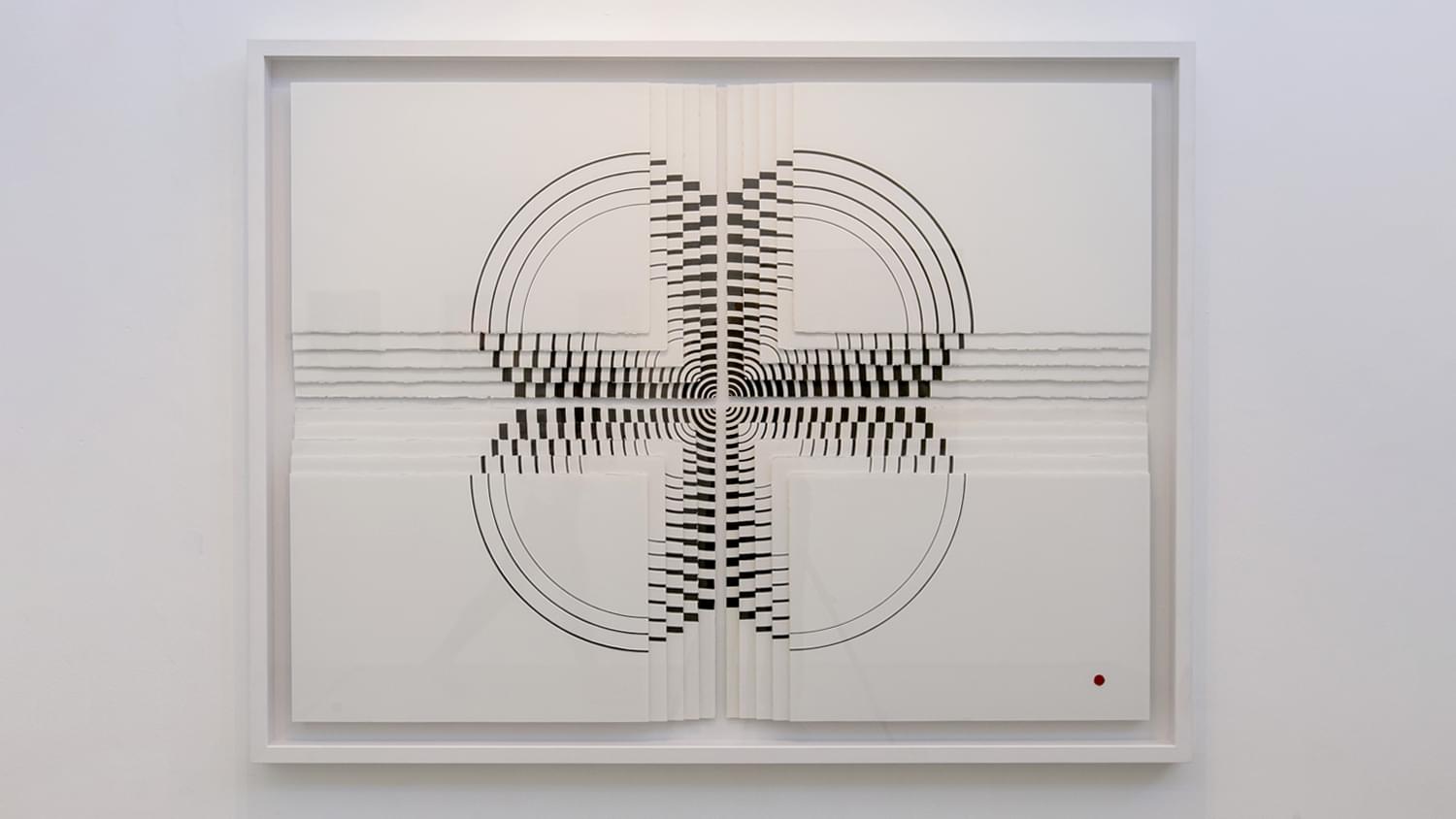 Tashkeel is pleased to announce artist Behnoosh Feiz as the first artist-in-residence of the First Solo Residencies programme, who will undertake the residency from 1 November – 31 December 2021. Launched in 2021, the First Solo Residencies programme offers Tashkeel members the opportunity to undertake a short-term, self-directed residency at Tashkeel's House 10 in Al Fahidi Historical Neighbourhood. The culmination of the residency is marked with a public outcome, exhibition, or work-in-progress.
During her residency, Feiz will be exploring 'The Flower of Life' geometrical pattern, using the Tashkeel House 10 galleries to create large-scale works that integrate insights into philosophy, mathematics, astrology, and ancient wisdom.
In 2018, Feiz started exploring the 'Circle', the geometric shape that is symbolic for metaphysical absoluteness. This interest led to her pursuing art as a full-time practice and has inspired her to discover the hidden notions about our connection to ourselves and our surroundings. Feiz's practice has gradually transformed from expressionism into geometric abstraction; her medium for visual work is ink on paper. She is currently taking a course on "The Art of Persuasive Writing and Public Speaking" at the Harvard University.

Tashkeel launched its first solo residencies in 2021 as an addition to its Residency Programme, which will enable UAE-based art and design practitioners to undertake a short term, self-directed residency within the Emirate of Dubai. The aim of the First Solo Residencies is to provide artists and designers who are members of Tashkeel with the opportunity to present an exhibition, public outcome, or work-in-progress. The programme is intended to both support and nurture practice, whilst providing the freedom within the space to experiment and build experience; from installation through to curation and display.
About Behnoosh
Opening Hours
Tashkeel Alserkal Gallery
Sunday - Thursday: 10 am - 4 pm
Friday & Saturday: Closed
Tashkeel Nad Al Sheba
Temporarily closed for renovation
How to find us