LAB 003 - Finetuning concepts
1 October 2017
The four participants on the Tanween design programme 2017-18, Alya Al-Eghfeli, Hala Al-Ani, Myrtille Ronteix, and Renad Hussein, have been exploring a number of regionally-inspired design concepts as they develop their products to be showcased at Dubai Design Week 2018. The designers have been looking at long-established local techniques, like horse-hair weaving, salt crystalisation, resin casting. Different materials like ceramics, sand, concrete, and coffee are all part of their study of traditional manufacturing techniques, digging into the essence of Emirati culture.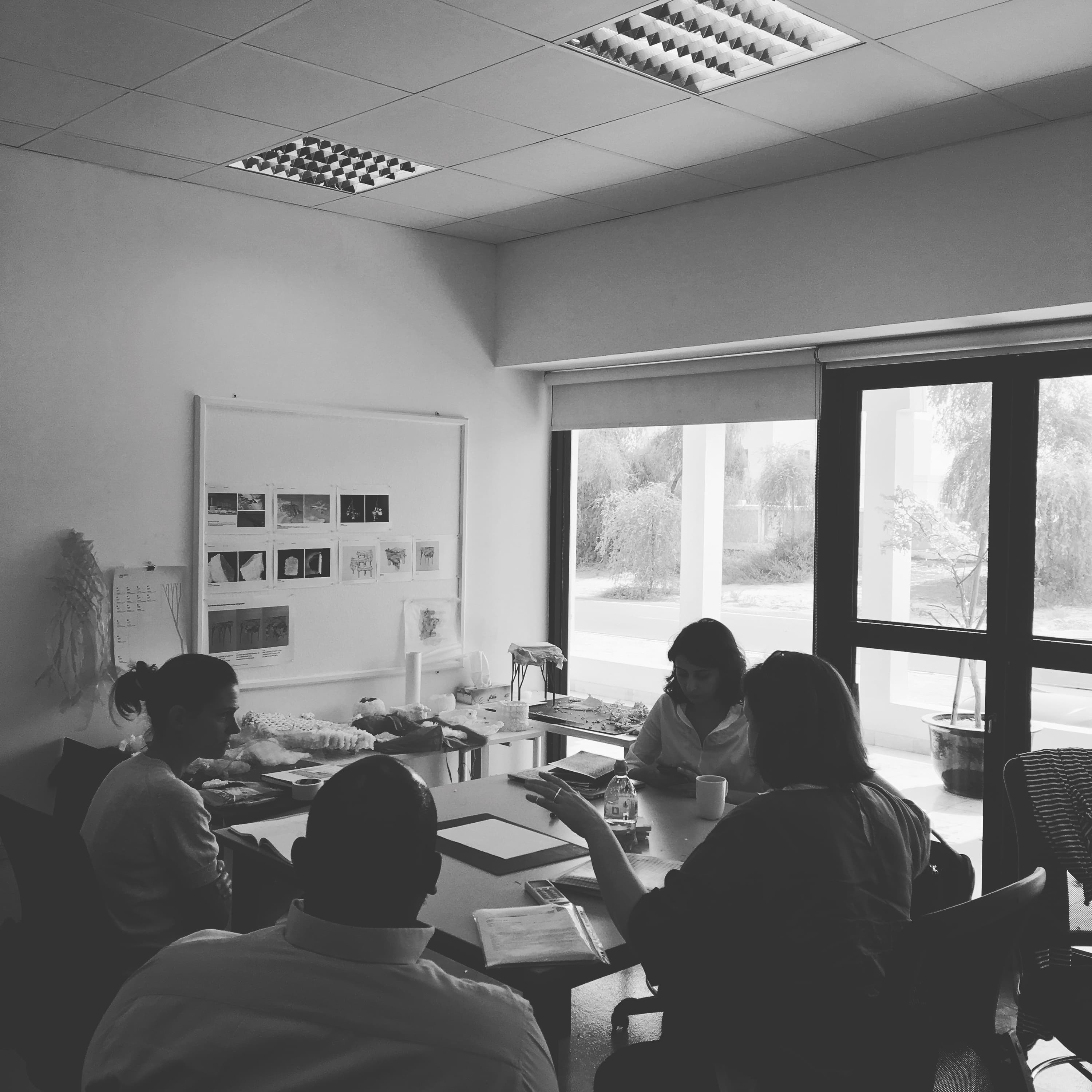 The project will now enter its final phase – the last LAB session with Helen Voce will take place on 6 and 7 January 2018. Voce will be leading the designers through the process of building a micro-enterprise and the fundamentals of beginning your own business. A number of design review sessions will take place with local mentor Kevin Badni, where the designers will present prototypes for refinement and final development.
Tashkeel's Design Project Coordinator Salim Ahmed works closely with the designers. "This edition of Tanween is really pushing materials to their limits - it is fascinating to watch this group of young designers explore contemporary and innovative ways of working with traditional materials to protect and interpret important rituals of the Emirati culture."
Follow the designers at @alya.aleghfeli, @halalani, @renad.hussein, @atelier_monochrome on Instagram.