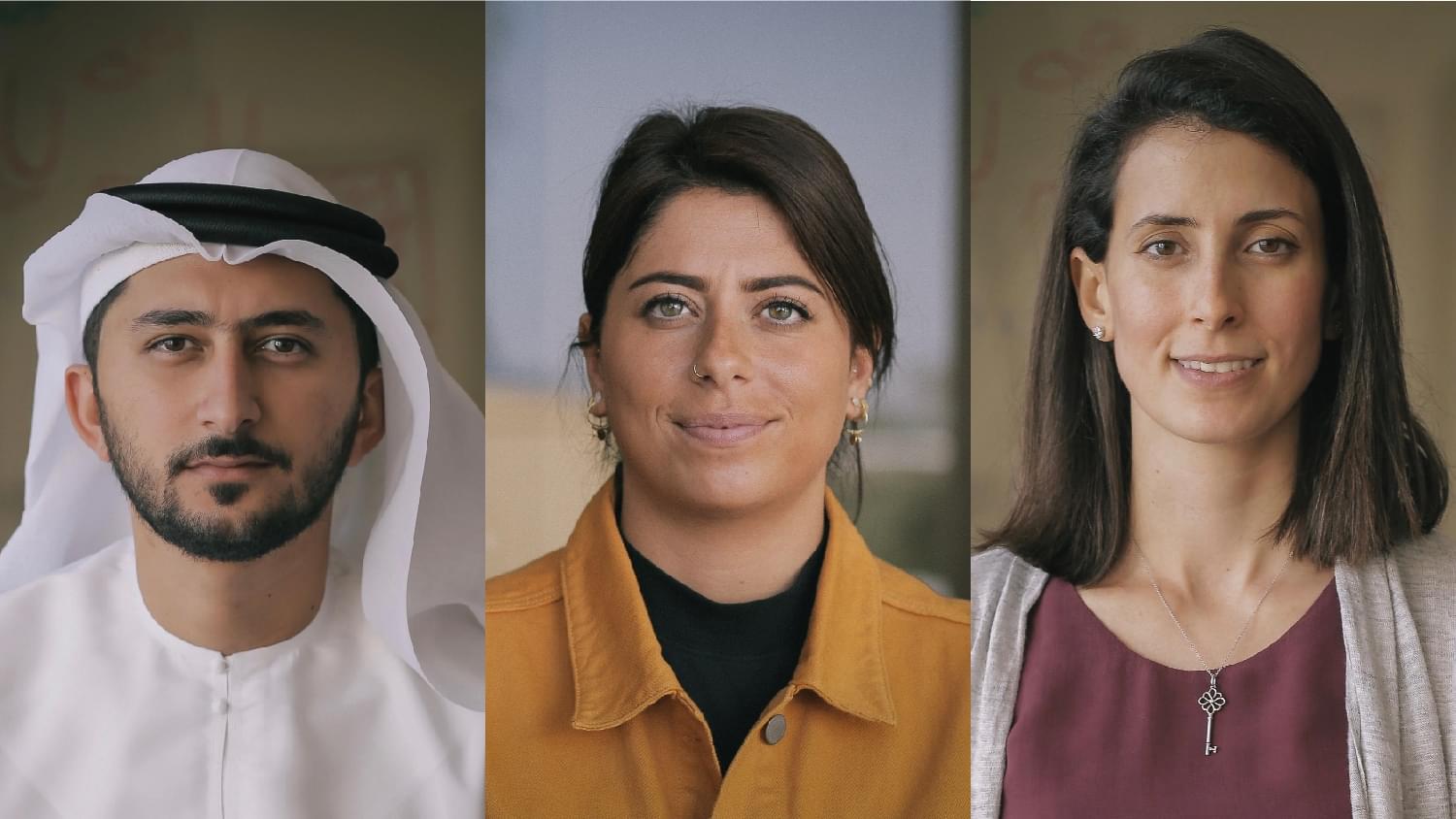 Tanween designers Abdalla Almulla, Lana El Samman and Yara Habib produced three limited-edition products as part of their participation in the Tanween design programme 2019. Each product's concept and design went through a rigorous programme of experimentation, learning and mentorship, contributing towards defining a UAE design aesthetic that is inspired by, designed and manufactured in the UAE.

The three products Traces of Time, Mokaعab and Katta were retailed at Downtown Design (Editions) at Dubai Design Week 2019 from 12-15 November 2019 and are available to purchase through Tashkeel. Find out more about the designer's journeys, concepts and final pieces through the downloadable catalogue.
Tanween is a professional development programme by Tashkeel, open to emerging designers, makers and artisans living and working in the UAE. Each year, three to four practitioners are selected to embark on a journey of experimentation and learning that includes the development of products, from concept to completion, that contribute towards defining a UAE design aesthetic. The final products become part of the Tanween Collection and are revealed to the world at Dubai Design Week. Tashkeel then continues its support by providing funding, marketing and sales resources for a limited-edition product line, enabling each designer to gain entry into the market.
Tanween design programme is led by contemporary design project specialist Helen Voce (UK) and local mentor Kevin Badni with contributions from UAE-based and international design professionals such as Gareth Neal (UK), Salem Al-Qassimi (UAE) and Studio MUJU (UAE).
Instructors