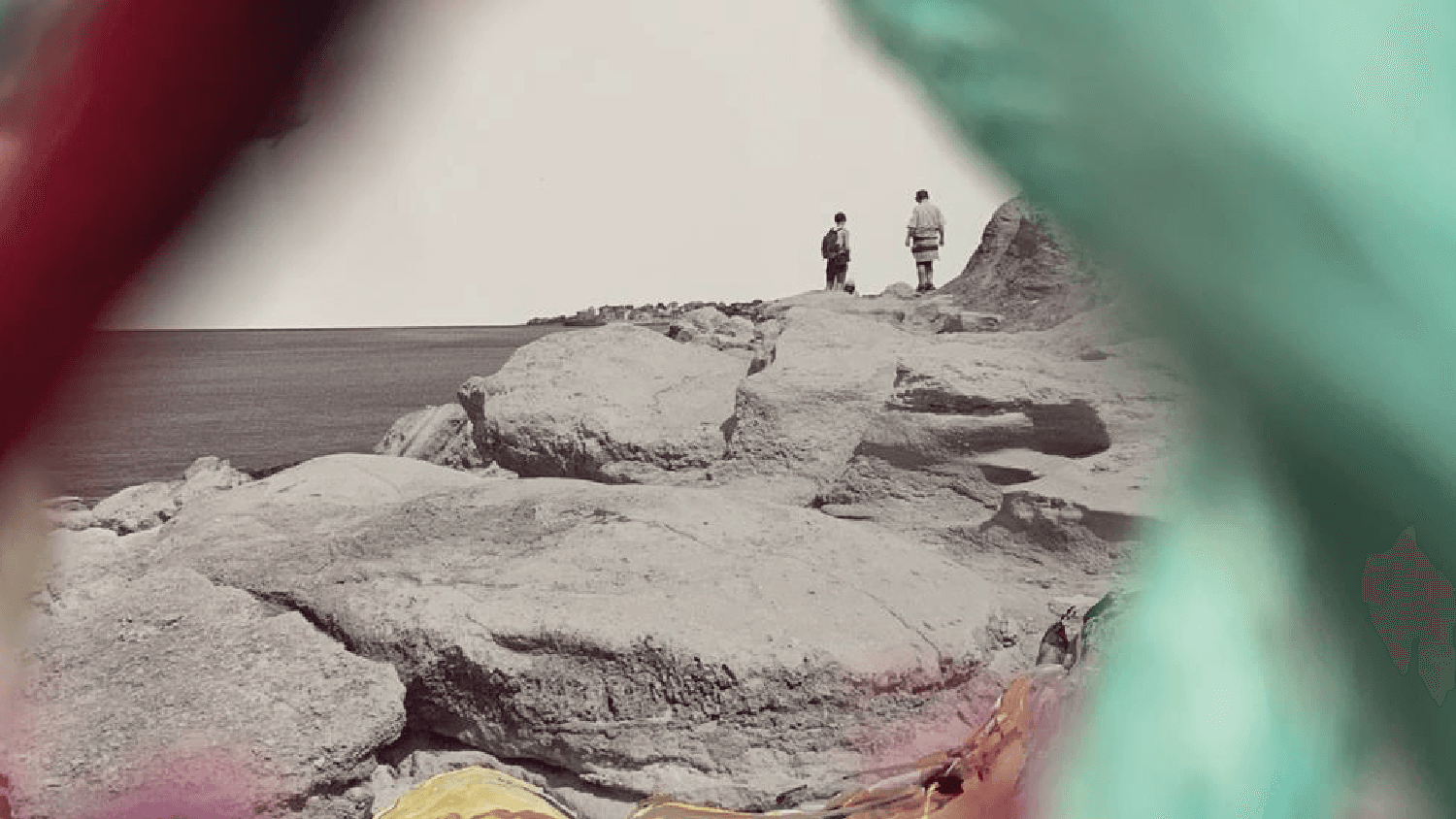 Tashkeel is pleased to present 'Rainbows Under Their Feet' by Natalya Konforti – the public outcome of the latest First Solo Residency at Tashkeel House 10, Al Fahidi Historical Neighbourhood.
"The subterranean, contrary to what most people think, is bustling with activity. As you tunnel deep down, you might be surprised to see the soil take on unexpected shades. Rusty red, soft peach, warm mustard, lime green, rich turquoise. […] Humans teach their children to paint the earth in one colour alone. They imagine the sky in blue, the grass in green, the sun in yellow and the earth entirely brown. If they only knew they have rainbows under their feet."
Extract from Elif Shafak's 'The Island of Missing Trees' (Bloomsbury Publishing, 2021)
During her residency, Natalya Konforti investigated the relationship between generational and geological memories. Her practice explores the ways in which our surroundings have shaped our identities and how society's impact on the environment will, in turn, mark future generations.
The collection of memory vessels includes a series of patchwork quilts crafted from discarded plastic, our civilisation's most obvious remnant. These artificial heirlooms are juxtaposed with paintings and photos depicting geological formations and stratigraphy as timekeepers on a macro-level. Time is treated as medium throughout the project. The quilts, handstitched over many months, required an overwhelming amount of patience and physical dedication to sew. In stark contrast, the oxo-degradable plastic bags from which they are made (stamped with expiration dates – often years outdated) are destined to crumble into micro-plastics.
On the other end of the spectrum, a series of paintings and photography were conceived as rapid snapshots, both conceptually and in practice. Working quickly and intuitively, only a limited number of palette knife strokes can conserve the subtle marbling before colours become muddled.
Each piece evokes a sense of depth, channelling empathy, questioning vantage points, flipping perceptions of durability and begging the question: "What lies beneath the surface?"
____
Exhibition hours
2 – 9 January 2023
Tashkeel Al Fahidi – House 10
Open Daily, 10am – 5pm
Public Programme
- Artist-Led Guided Tours
Open to the public


- Lost & Found: Drop-in Stitching Workshop
Sunday, 8 January, 10am – 12pm
Open to the public
*Registration required to attend event.

About Natalya Konforti
Natalya Konforti is a designer, artist and cultural programme facilitator with a degree in Fashion Design from ESMOD International. A decade in the garment industry cultivated her response to colour palettes, a fascination with patterns as well as a deep appreciation for textile craftsmanship. Her process-driven, introspective practice is grounded in what we leave behind; channelling themes of memory, community and sustainability. Through a variety of mixed mediums including photography, paint a...